Hallelujah, holy shit. Let's get this thing over with. Where's the Tylenol.
I Call Her This Bitch for a Reason
Andy launches Part Deux with a thorough investigation of This Bitch's infuriatingly nauseating habit of pouting her lips and nodding slowly and hugely during conversations.
Brandi cornered the market on This Bitch impressions, btw:
Now, as many viewers and Andy point out, it seems a little, mmmmm I dunno heinously judgy and snobby to see her do this big nod all the time, but This Bitch just laughs it off because newwwwwww of korrrrrrrrrrrse notttttttt I just SPACE OUT! Oh! HAHAHAHAHA, so you're just emphatically bored with a conversation and you want everyone to know about it. COOL, I'm so relieved. Seriously, I love how This Bitch thinks she's being self-deprecating and kind by calling herself a ditz ("if we're not talking about pink and fashion or sparkles or dogs, I just space out!") when really she's just informing everyone around her that she just DOESN'T CARE about their babies and alcoholism and financial woes.
Also Sparkle Dog is doing fine. She got a distributor, OK? Her husband still can't stand the sight of her and sleeps in the backyard and they're $3.2 million in debt so she's doing just great, everybody. You can stop worrying about This Bitch and Court "Ask Me About Assisted Suicide" Westcott now.
High Society
We need to deal with 10 more minutes of this rancid "society" problem ushered in this season (largely by This Bitch and her puffy-faced mother-in-law) and good fucking grief I don't even think I have the strength to recap it. The only thing that brought me any pleasure through this last swan song of a fight was getting to see D'Andra scream a bunch of "crap"s at This Bitch across a fancy dinner table in Copenhagen one more time. Now that was awesome.
"Crap" is how you say "bullshit" in Societeh, by the way. You learn that in Societeh School. When at the time a pernicious cur might slight one's shrewd investments, or say perhap a spurious young lady away with the next gentleman on one's dance card at the Cotillion, it behooves one and one's reputation to draw one's glove and strike the offender across the cheek, and exclaim to all land-owning dignitaries in the room, "by my beard! Never in all my years of flatulating into a pewter spittoon have I seen such noxious cRrRrRrRap!" (you gotta roll your "R" on the crap or else it doesn't work)
There's this whole thing about how D'Andra likes to say she was born into Dallas Societeh whereas This Bitch married into it, which D'Andra clarifies: her mom married a Societeh Gentleman when she was four. Either way, it's still a classist attitude in an already super classist fight, and who cares how anyone got onto the Ledo Deck – both you bitches will have your asses in a lifeboat while all the other poors drown in the hull of a boat. Hurray, money!
Andy kind of asks This Bitch why she lets her mother-in-law choose her friends for her and This Bitch is like nyeh well D'Andra lets HER mom write her life whataboutwhataboutwhatabout that huh? and D'Andra reminds her that she only lets Dee give her business advice. Then they both call each other a puppet and oooh bruther.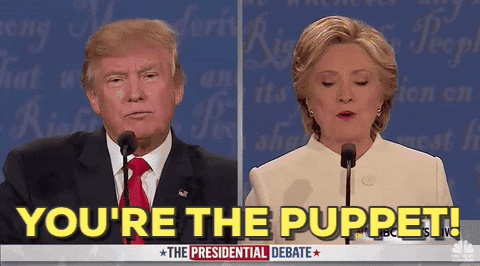 Then, in what is probably my favorite quote of the season, Stephanie interjects with: "not to be rude, but like, if that's all you have to worry about in life is who society tells you who to be friends with, there are like people with like, no food, no shelter, no keds…"
LOLOLOLOL! "Not to be rude!" Oh my god I'm using that all the time. Not to be rude, but for 20 cents a day you could feed this starving Somalian child. Not to be rude, but there was a terrorist attack in Strasbourg this week. Not to be rude, but atmospheric carbon dioxide has been rising at an exponential rate for the past 50 years and climate change is a critical and present threat to our planet. Not to be rude, like.
Stephanie is far and away my favorite human on this show.
This Bitch then pipes in with her stupid nasally SOCIAL JUSTICE WARRIOR VOICE and is like "nnnnnngYA, and I've never said the word 'society' by the WAYH." And then she goes on this moral crusade about how the word "society" is so toxic or something and finishes that "it has to stop!"
"It" being the literal word "society." The word "society" is canceled, everyone. Just like "retard" and "negro" and rappers saying "bitch" and "ho." The word "society" has spread too much hate!
Andy and Stephanie thank you for that insightful contribution, This Bitch
This Bitch then admits – seven minutes after she said she wasn't judgy – that she is judgy. Later, she tries to dangle some ineffective fact as bait that Jimmi no longer "loves" D'Andra because the two of them are in "different social circles." Jimmi is in the one that gets Botox four times a week and drinks five martinis for lunch while D'Andra's with the rest of the harlots who, ya know, run their own businesses and have the gall to put a K-cup between their legging'ed butt cheeks on a playful girls' trip.
More Puppet Stuff
Someone from Somewhere, South Somewherekota writes in to comment that This Bitch is only friends with LeeAnne because she's afraid of her. "HAHAHAHAHA OH MY GOD THAT'S SO FUNNY!" This Bitch says, "OH HO HO HO WHAT A GAS! WHERE IS MY JOKE BOOK? SOMEONE GET ME MY JOKE BOOK SO I CAN WRITE DOWN THE MOST HYSTERICAL THING I'VE EVER HEARD! SCARED OF MISTRESS, WHAT AN IDEA!" and then This Bitch's face just freezes in place and her laughter cuts off with a gulp and her whole torso falls forward – like a lead pipe pushed over in a wind storm – and her head lands face-first into the coffee table with a metallic thunk. All we see is This Bitch folded over on the couch with a dagger in her back, the whole studio buzzing in silence. Andy darts his eyes back and forth. Someone coughs politely. LeeAnne studies her nails. "What's the next question, Andy?" she breathes.
D'Andra insists that everyone in the cast, save Brandy, is "terrified" of LeeAnne because she's got dirt on all of them. "You sit on secrets," D'Andra attests, and then LeeAnne goes "oh LOL yeah, look at me! sitting on all these secrets! I'm about to bust my thong!"
And, NOT TO BE RUDE, but that's a really dumb metaphor, LeeAnne. That makes it sound like you're shitting out secrets (which, hey, you do), not sitting on them.
To prove that she doesn't lord secrets over people, LeeAnne lords a "secret" over D'Andra and blurts out that her family hates each other. On national television, hey, subtle LeeAnne! This Bitch cuts in to remind D'Andra that even though she married into Societeh she's "not like, from the GHETTO. I'm from MONTECITO!"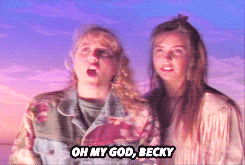 Andy chuckles. I don't know why. This Bitch is like if you took all of Cher's zippy, perky one-liners from Clueless and made them somehow racist and out-of-touch and insufferable. This Bitch is the only cognizant white woman I've seen in 2018 who still thinks it's OK to throw the word "ghetto" around. How many times do you think she's used that word in a jewelry store? My money's on 503.
Cary's Fake Storyline That Never Was
Cary had a grandpa who died this season? I think? I don't remember. All I know is that she walked around her parents' house a lot perusing through photo albums and looked sad and somehow that amounted to everyone going on a mandatory trip to Denmark. Andy asks Cary about her dog's cancer or her sister's divorce or whatever it was and Cary's face scrunches up real ugly and stays that way for a good 15 seconds while she flashes her manicure in front of her mouth. Everyone whispers an "oh no!" and "you got this, gurl!" so that means she's crying.
The Real Housewives cry is a practiced art.
Don't ask This Bitch what this conversation is about. She has no idea. Because five seconds later, she's sitting next to Cary, NODDING.
Nopenhagen
You guys won't believe it: the Real Housewives went on a fantasy vacation and spent the whole time fighting. ROLL THE CLIP!
Andy tells Brandy that her idea to get shitfaced in front of LeeAnne to "prove a point" (point being that LeeAnne called Brandy an alcoholic, and that LeeAnne is thus obviously right) was hella dumb. Brandy's like, yeah, but I had fun doing it, SO WHO WON THAT GAME OF HORSE HUH?
I'd say every bar in Copenhagen, but take a lap, Brandy.
Regarding the skinny dipping phone controversy, Andy asks Brandy and LeeAnne basically the same question. To Brandy: why get mad about LeeAnne filming the whole thing when you were surrounded by my reality film crew? (Brandy: because she was gon' send it to the CPS n' have mah baby taken away by the CPS! Brandy said that like the family in Wild & Wonderful Whites of West Virginia) To LeeAnne: why film anything for posterity when you're surrounded by my reality film crew? (LeeAnne: [shakes a bottle of opioids with a cigarette hanging out of her mouth] this right here is the Boone County Mating Call. Haha but seriously Andy I dunno.)
They talk about whether or not Brandy stole LeeAnne's phone and Brandi describes her discovery of it at the bar, bringing it up to her room, and showing it to Stephanie, swearing that LeeAnne received no missed calls from This Bitch in that time. Andy asks Brandy if she tried to access anything in the phone. Brandy answers all innocently: "No, because it has facial recognition." LOL! Hey bank robber, did you try to rob this bank? No, because when I got here at midnight and broke through the front door with my machine gun with the intention of taking $4 million I found out the safe was locked. Oh! OK, you're free to go.
So, OK, LeeAnne apparently told Cary that she cloned Brandy's phone. At the reunion, she has this hilarious story about having an app on her phone that clones the nearest phone when someone fails to unlock hers three times. Oh my god. My chest.
After making this gorgeous face, Andy's like, that's a lie. And LeeAnne's like, YUP. And I remember that while Stephanie may be my favorite human on this show, LeeAnne's my favorite character.
My sense of peace swiftly ends though when Brandi starts foaming at the mouth, her incisors growing, and growls out, "LeeAnne! If I stoled your phone why would I [hoard of angry harpies fly through my television and start sucking blood out of my neck]"
The fight devolves into This Bitch daring Brandy to stand up and face her in a Not-Lying-Off. Andy screams out that "NO ONE'S STANDING UP" because he remembers what happens when Housewives get off the sofa at a Reunion.
LeeAnne vs. D'Andra
Ughhhghghghghhghgh OK look. D'Andra and LeeAnne were both awful to each other this season. They both licked a pole on a subway train that was coated in the virus-laden sweat of a reality TV producer and as a result turned into horrible, amplified versions of their worst selves, who propagated horrible, amplified rumors about their best friend and it made for good TV. And one of the reasons recapping is so hard – especially recapping a reunion – is because you know none of this fight is real. It's just made up of car exhaust and bad acting and no one will ever apologize; no one will ever rip the mask of her face and just tiredly say, I'm sorry, this isn't me. The closest these stupid painted clowns will ever get to something like that is clinging to the idea of concern for her friend, and everything will return to stasis and nothing will be resolved.
And that's what LeeAnne and D'Andra did at this reunion. D'Andra had fussed over LeeAnne picking a wedding date, even though LeeAnne's engagement is entirely manufactured for this show. LeeAnne had spread fiduciary panic and alcoholic rumors about D'Andra, mostly because LeeAnne herself, as an identity, is entirely manufactured for this show. And they only did it out of concern. And also to give Cary a mental scratching post to which she can contribute totally fruitless opinions.
By the way, whenever we start a meeting with one of my vendors they always open with this disclaimer that you should only speak to add value or diversity to a conversation, which I kind of love. It's a way to idiot-proof the meeting and warn people not to chime in with 15 minutes of bullshit and prolong said meeting, and it always fails, and that's always because of chatty morons like Cary who love to hear themselves talk.
… and This Bitch, who chime in with not just repetitive nonsense but stupid nonsense. This Bitch implies that D'Andra made the $200-in-my-bank-account rumor up because "so many Americans can relate!" Because This Bitch is a Woman of the People. This Bitch understands that having $200 in your bank account surely means you're clawing at the shriveling teat of social services, wondering how you're going to feed all those children you have living in a shoe. Oh those poor, poor $200-having souls, This Bitch thinks as she falls asleep in her golden airplane bound for her castle in the clouds. Please, Space Jesus, send them a fluffy little cupcake made of thousand dollar bills!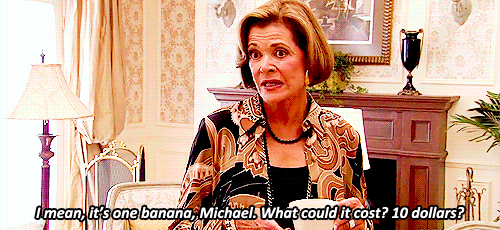 D'Andra reminds everyone that she only implied that Rich was unfaithful in her confessional, and Stephanie breaks in with another sorority-girl-ism: "I love you D'Andra, but… if you had said something about me in your confessional instead of saying it to my face, that would like, BReak my HHeart."
I feel like this whole show is a Tale of Two Beckys: This Bitch (the Bad Becky) and Stephanie (the Good Becky).
D'Andra Used To Be Fun (Read: Was A Cokehead)
After everyone berates LeeAnne for inferring that D'Andra has a drinking problem, Andy pulls up a passage from D'Andra's blog in which she admits that she had a drug problem. Andy asks what the drug was and D'Andra responds – chipperly and kind of proudly? – cocaine!
Hey man! She don't lie, she don't lie, she don't lie!
D'Andra admits that she got over her addiction to booger sugar thanks to NA and a three-month stint at a TIJUANA REHAB (I guess because all the Bangkok Convents were full?). But I ain't buyin. No one slaps on the sort of blazers D'Andra wears without running their nose down a marble vanity and screaming into a vaulted ceiling "FUCK YES I'M SOAKING MY BALLS IN A HOOKER CALLED LIFE TONIGHT!!!!"
Imma Get Some Dee Tonight
Andy announces that he invited a special guest to the reunion, which by the way, This Bitch ruined the surprise for 30 minutes ago, so thanks, This Bitch.
Through the dark passages of back stage, we see a pair of red eyes glowing. A tiny, twangy drawl grows louder and louder. A pair of banjos begin dueling. "H'wat in tarnation! H'wy I haven't seen those girls since they wirr knee high to a bee's eye!" A sparkly blue figure emerges as the ladies steel themselves on the couches. A terrific beast called a Mama Dee emerges, clutching her purse in case of conflict:
Andy is enraptured. He clutches the creature and jumps up and down. "Oh, Krystle Carrington, it's you! It really is you! Your hair is so pretty, Krystal! Look at my suit! I wore it just for you." He plants back down in his seat, beaming, then pats the seat of the sofa next to him pertly. "Move over, Earrings," he snarls to D'Andra.
And I'll be honest with you, the next eight minutes of this god-forsaken episode – this god-forsaken season – aren't even worth recapping. Bravo clearly carted Dee out to fill their last hollow gasp of content, to have her say in her Foghorn Leghorn dialect that strong women tend to clash but friendships are so important and [insert shallow cross-stitch saying here]. To sit there next to her purse that she brought out for no reason other than she's an old lady, and Old Ladies Have Purses, and sputter out nonsensical Texan adages. Everyone just smiles and shrugs their shoulders at each other, their vitriol piously forgotten, until Andy admits that perhaps his Frankenstein is to blame: perhaps his show and its awful machinations are the reason they are the way they are. He stares off into a dreamy stupor, then shakes his head (buy-yoy-yoy-yoy WHOA!), and asks the women what it would finally require for D'Andra and LeeAnne to forget their stupid feud. (surely not cancel my show!)
"Make out," Brandy says flatly.
And, blah, whatever, D'Andra and LeeAnne apologize to one another because there's a MOM in the room FORCING THEM TO HUG AND KISS and Dee says some more folksy bullshit and it's delightful. Everyone is friends again. We're all gunna get laid. Andy sits in his throne, leaning towards Dee with his elbows on the armrest, his chin in his fists, and coos, "Oh Krystal, never leave! Live in my dollhouse and braid my hair when I'm asleep and read me to filth. I love you." He folds his arm just then and closes his eyes. Dee rises from the sofa and grabs her purse. She leans down, smooths Andy's hair past his forehead, and gives him a kiss on the cheek. "Find out who you are and do it on purpose. A good friend once told me that, sugar," Dee whispers. She exits stage left, and Andy falls asleep with a smile on his face.
OH THANK SLUTTY CHRIST IN LIQUOR HEAVEN IT'S OVER
During a commercial break, a stage hand shakes Andy on the shoulder and reminds him that he has to finish the reunion with something pithy and sentimental. He wipes the sleep out of his eye and grogs out mrrrr whatever, if you guys had one do-over what would it be. Make it short.
Stephanie "fills" like she waits too long too tell people how she "fills" and she'd like to get better about being direct.
Cary thinks she was a little "overly honest" this season and pledges to "reign that in."
This Bitch will "hold back questions and let things go," a direct nod to her Brandy's Adoption Obsession.
As a result, Brandy apologizes for calling This Bitch a liar.
D'Andra QUOTES GEORGE W. BUSH HAHAHAHAHA PUT A BULLET IN MY HEAD and says that she should be a "kinder, gentler" person to her friends.
"Don't you miss him now?" she adds, and (not to be rude!) I did appreciate this subtle Trump dig on such a staid Southern show as Real Housewives of Dallas, including Andy's measured but demonstrative eye roll as he sighed a "yes."
LeeAnne says that there are a lot of things she'd do differently (with her fingers crossed behind her back – high five on this season's performance, she says to herself), but that she wants to "continue the journey onto being a more peace-filled person."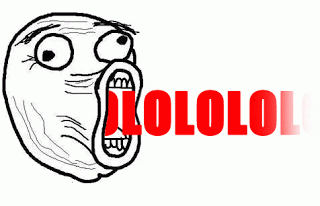 So ya heard it here folks, expect Season 4 to be filled with the exact same hurricane of destructive, violent behavior that is LeeAnne. I can't wait for next September to watch a wedding never happen and find out, yet again, What LeeAnne Did This Week.
Andy commands that LeeAnne and D'Andra once again to apologize to one another, banging their Barbie doll heads together and shouting, "KISS! YOU'RE IN LOVE NOW!" So they do, D'Andra saying she's sorry for hurting LeeAnne's feelings and LeeAnne apologizing that D'Andra is a moron who doesn't avail herself of LeeAnne's "protection" and sage advice. What a constructive project this whole show is.
This reunion ends on an old tradition of toasting with a regional cocktail (which most reunions forego nowadays, but since the Dallas women are all ACK-AHOLICS we need to stay in character). Andy's crew has laid a tray of "Spitfires" on the table; they're a concoction that Brandy and D'Andra invented when they were wasted in Beaver Creek and thought they were conceiving the panacea to cancer. It's two parts maltodextrin, one part pregelatinized starch, one part monopotassium phosphate, and a little bit of artificial colors. Patent pending.
Hahaha just kidding: it's tequila and Fireball mixed together. Welcome to Flavor Town.
Andy and the cast all stand to toast, and I can't FUCKING believe it (yes I can) we have to drag out ten more FUCKING seconds on This Bitch and her stupid FUCKING foot that FUCKING fell asleep.
I will start and end this season haranguing about what a colossal waist of time and content This Bitch is. She completely threw me off and now I don't even have a seamless lead into a musical closer. GOD DAMN THIS BITCH TO THE HELL FROM WHENCE SHE CAME.
But yeah, they toast. Skol! they sing out in a useless, anticlimactic fart.
And so the Real Housewives of Dallas ends, not on a triumphant sprint to the finish line but on a limp ankle, hobbling past us in cheap chintzy fuck-me pumps begging you to read the label. She did it again. She flashed her pearly whites and flipped her big ridiculous hair, and I fell for it – hook line and sinker. I followed this show because it beckoned me across the bar, teasing me through a haze of beer rot that even though it was trash, it could be fun. Perhaps it could surprise me and be even smart and deep, understanding my insecurities and wanting to hear about my dreams. So I let my guard down and I convinced myself that maybe for once, a Real Housewife could be more than a strappy pair of stilettos and a story about pink dog food. But I was wrong. This show will always be what it forever fools you into thinking it's not: a Dumb Blonde.
Either way, I'll always love it. And I'll Always (Always) Love You.
XOXO forever. Babylegs.
Want more TrashTalk? Follow us on Twitter for updates of recaps as they publish, like us on Facebook for a daily update, watch our TV parody vids on YouTube, or for funny TV pics, heart us on Instagram, and get the occasional gif on Tumblr!