Hej, Trashies! Wilkommen (or something Nordic, who cares) back to The Real Housewives of Dallas!
Good news: the girls have finally landed in Copenhagen! And holy shit was this a good episode. The xannie-laced flight was well worth that eight hours… of recapping that I did just for this marzipan-wrapped episode.
Just kidding! It was more booze-soaked than marzipan-wrapped, but that's what you were hoping for, right?
… and all of This Bitch's luggage made it too!
They all find their driver, who was weirdly instructed to pick them up under Cary's "Danish" name, Christensen. The poor puffy old Danish guy loads their 59 cases of luggage on board and ties the remaining 11 to the bumper with some cooking string then takes off, the spare suitcases slamming furiously against the street behind them. On the van is of course, a bunch of champagne, because it's 8 am and these floozies are majorly jetlagged so what a great idea, right?
Cary explains that their first day will be low-key: ya know, nap, unpack, have a nice dinner at the hotel where everyone will scream at each other and then cry very publicly, the uje. Then tomorrow they'll be going to an album release party for Camilla, Denmark's Got Talent reigning champion and Biggest Superstar in the Entire World. This Bitch says that she will where a leather jacket to "be hip," and also so she can write in her diary that night: "Dear Diary, Tonight I went to a release party. It was so fun and sexy! I wore a leather jacket and I was HIP! Someone mistook me for a Judd sister. It was awesome! I saw a dog on the street and it was brown with white spots. He looked at me weird so I told his master how to manifest a mansion and rich husband! Love, This Bitch"
Same, LeeAnne
We find out that This Bitch is still a little loopy since the sleeping pill she took on the plane hasn't worn off yet. She suddenly has dreams of becoming "like a gangster rapper" and starts staring off into the distance, her head lolling back in the seat of the van, drawling out phrases like "wha'up gurl," and "hey ho." Hey ho, This Bitch says, over and over again. Hey ho. Hey ho. Hey ho. She smiles as the sound of it starts to become unfamiliar and silly, like a song a bunch of dwarfs would sing on their way to the mine. Hey ho!
Then she spills champagne all over D'Andra and smiles drunkenly and says, "Karma's a bitch."
Guys, I actually really like This Bitch when she's fucked up. She's fun.
They get to their hotel, which plows them with even more alcohol, because this trip is all about good decisions.
They dump their 294 metric tons of luggage and tour the admittedly gorgeous penthouse suites that have been reserved for them.
Stephanie complains because she has to sleep in "the hole" with its weird steps:
Over in LeeAnne and This Bitch's suite, This Bitch starts unpacking her FOUR suitcases, which all have little tiny pink baby suitcases inside them, each sorted by swimwear, delicates, petticoats, handkerchiefs, neckerchiefs, opera gloves, and 400 sets of pajamas. Because sleeping in the same set of pajamas on one vacation is for Poors.
She explains, like an asshole who would actually say this out loud, that she also brought a backup pair of sneakers in case her "DESIGNER TENNIS SHOES" outlast her "two-hour limit" and give her blisters.
(walk them into hell, This Bitch)
As the ladies get ready, D'Andra whines to Cary about her anxiety facing LeeAnne and This Bitch because of the alcoholism rumors and the recent ambush from Jimmy Westcott, who claims that all of Dallas – a city of 1.3 million people – are talking about D'Andra. She's finally gotten wise to the idea that only six people knew about her scandalous K-cup butt stunt in Beaver Creek, so if anyone's spreading butt gossip about her (the best kind there is!) it's obviously LeeAnne or This Bitch.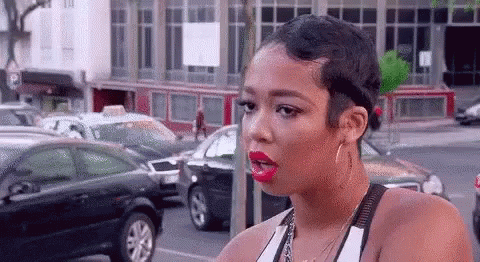 Let me be the first to say: uh-DUHHHHHHHHH.
Down in The Hole, Brandi and Stephanie are whisper-talking to each other in that hyper-girlie way they do ("do you feel guuuud?" "ya, I feel guuuud.") and Brandi reveals her evil plot for the evening: to get super drunk at dinner to prompt LeeAnne to call her an alcoholic (which LeeAnne has already done, on numerous occasions to numerous people). So… Brandi's going to make LeeAnne look stupid by… proving LeeAnne right? Seriously, how is this a strategic plan? Stephanie agrees with me that it's dumb, interviewing that Brandi should just talk to LeeAnne like an adult instead of "pretending to be an alcoholic." Um, getting intentionally shitfaced at dinner isn't "pretending" to be an alcoholic, but whatever! Let's do this dinner, I'm psyched.
Bravo tries to do a sexy slow-mo shot of the girls walking down to dinner but it's ruined by this stupid Grinch ad bumper.
After the girls all sit down, the chef of this MICHELIN STAR restaurant (it's been praised by that Tire Guy that was in Ghostbusters) comes out to explain that they'll be the first to try the new menu. It's filled with all kinds of fancy rich people food like thyroid glands and chicken livers and cow colons and horse lungs and goat scrotums, how elegant! Immediately, everyone at the table turns into picky toddlers and yells out about how they won't eat any of this.
MOM, TAKE ME TO CHICK-FIL-A THIS IS GROSS.
Cary explains that there's an option tomorrow to either go to a brewery or do some other sober activity, so Brandi starts executing her ridiculous plan early and says, I'll go to the brewery by myself! "I love all kinds of alcohol," she gushes, and LeeAnne of course starts taking the bait. With her face, at least.
Brandi explains her plot again in her interviews, how she'll drink and drink and drink to get LeeAnne to finally call her an alcoholic to Brandi's face, "and then I'll call her on it!" Brandi titters. Right Brandi, you'll call her on it as you're laying on the floor in a pool of your own urine, slurring out nonsense words as everyone tries to get you upright before you choke on your own vomit. Solid thinking.
God, I'm so glad LeeAnne didn't call Brandi a murderer.
"I finally got you to say it to my face, LeeAnne!"
After the food comes out and This Bitch makes a stupid ploy for attention by complaining that she doesn't eat raw food*, the chef brings a round of schnapps to the table.
* She ordered the steak tartare and had no idea it was raw. Remember when she didn't know what steak frites was? For someone who follows a stricter book of etiquette than the Queen of fucking England she really has no idea what haute cuisine is, god.
Brandi makes a point to down every drop of her shot and then proceeds to drink everyone else's, and then proceeds to drink everything on the table that is in a glass.
… because remember, this is what is going to prove LeeAnne wrong.
… and then she builds a pyramid with all of it beeeeecaaaaaauuuuse reasons.
Cary asks LeeAnne how her wedding planning's going, which of course navigates into a conversation about dress shopping, which naturally leads into the awkward topic of D'Andra not going because she was invited at the last minute. This Bitch turns the dress thing into her crusade, tacking it onto that stupid grudge she already had over D'Andra "bringing Jimmy into" the fight that LeeAnne and D'Andra and I guess(?) This Bitch are all having.
Brandi drunkenly realizes that maybe this idea of hers wasn't that great.
D'Andra rightfully tells This Bitch that she's getting involved in a fight between LeeAnne and D'Andra where she has no place, and This Bitch does that infuriatingly cheap, infuriatingly effective thing where you tell someone to "calm down" and allege that they're "attacking you."
This is the face of Female Gaslighting
URGH I hate this shit. It's the most commonly used tactic in Housewife bullying: why are you getting so mad? All I did was push you down the stairs and shove a knife in your side. Calm down! This Bitch then has the gall to ask D'Andra: "is this how your MOTHER talks to you?"
come again bish
Naturally, D'Andra POPS THE FUCK OFF, causing all the poor unassuming Danish people eating at the restaurant, who have never heard of these Real Häusfrauleins, to stare and gawk.
"Oh so this is why they elected Trump, I get it."
This Bitch asks D'Andra, all breathless, "what have I done to you?" and D'Andra starts explaining what happened at Jeremy's mural reveal. This Bitch sneers that she left because D'Andra "ATTACKED" her and "ATTACKED" her mother-in-law, since in America telling someone that they hurt your feelings automatically makes them the victim.
And then Cary gets all uppity because This Bitch and D'Andra are "acting like fucking monkeys in my restaurant."
"My restaurant." I love how Cary's the kind of person who "takes" a group of people on vacation to a foreign country and then acts like everything in the country is thus hers. Welcome to my airport! Enjoy my hotel! Let me call you one of my taxi cabs! Please behave at my Pyramids! Have respect in my Hagia Sofia! Don't take flash photography at my Wailing Wall!
This Bitch finally decides to leave the table with this very insightful and lasting soundbite: "It's a very slippery slope from a butt plug to a butt dial." LOeffingL what does that even MEAN.
I just tried to find a funny gif of a butt plug and… let's just say I'm glad I'm writing this on my own laptop. But(t) I did find this: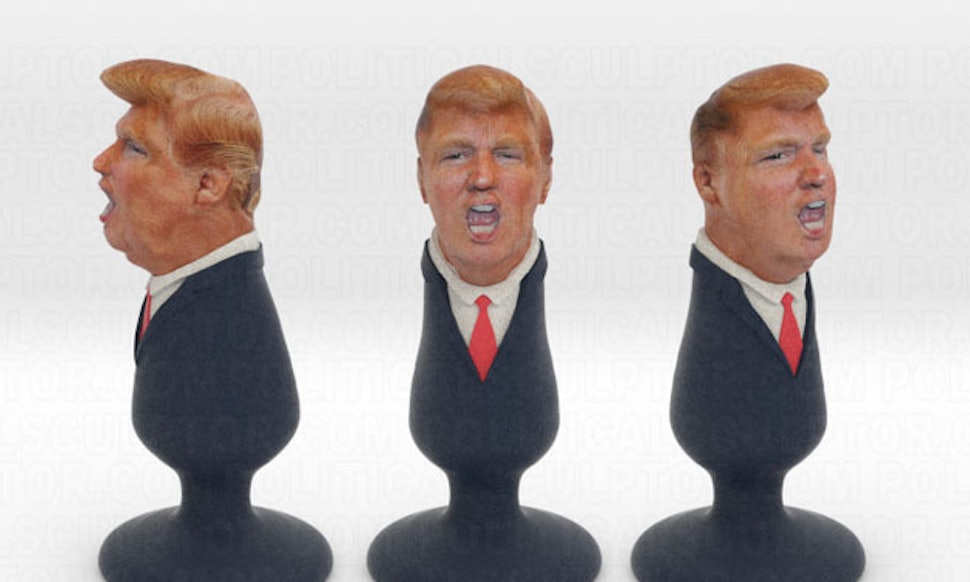 Who in their right mind would want this anywhere near their privates.
Hey, while This Bitch is leaving, let's check in on Brandi and her Brilliant Scheme!
Fantastic. Brandi blames This Bitch and D'Andra – and not, say, 89 shots of Aquavit that she willingly inhaled in three minutes – for ruining her plan. Cary dejectedly tells the rest of the group that she's going to go pay the bill (with Andy's credit card). Brandi slurshes out that that's great! Shizz jiss gunna stay eer n keep wirkn on'r tawerr.
Unfortunately for This Bitch and D'Andra, this very posh hotel only has one very posh elevator, so the two of them eventually meet at it and start their very posh fight all over again. They are furious. I mean you can tell they really feel all that hate because they each clutch a hand to their chest, afraid that all this offense to their respective character will be so great and cancerous that their boobs are just gunna fall right off their bodies.
This is why you wear fanny packs.
As the rest of the group catches up to them, This Bitch riles in her interview that D'Andra has now "attacked" her for a second time and you guys, I think we really need to sit this group down (This Bitch especially) and have a long hard lesson on what the word "attack" means. Everyone tries to get on the elevator with This Bitch and D'Andra at the same time and there's more fighting that kind of looks something like this:
(sorry, couldn't help myself)
Ha! Just kidding. But could you imagine? Jeff Flake on the Real Housewives. LeeAnne would swallow him whole and then win America's hearts and keep winning all the way to the White House.
Guys, I know I'm the recapper here, but I really cannot even tell you what was going on in this scene, other than D'Andra and This Bitch screaming at each other from the opposite side of the elevator. Cary was in the elevator with D'Andra, and everyone else was outside, and the most important thing that happened was Brandi pissedly waving her arms in front of the elevator door and "helping," I guess.
You know what I love about this show? It's basically five women having a conversation about something and Brandi going BLAH BLAH BLAH I'M A WITCH WATCH ME DO MAGIC. It's basically The Chilling Adventures of Sabrina but with more alcohol and less depressing Instagram filter.
After the doors close, This Bitch starts ugly fake crying about how she'd like NEVER do that to a friend! CROAK, and psh, who cares. Not me.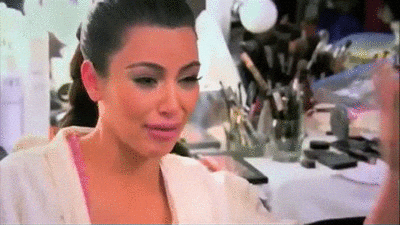 We've seen this before, This Bitch. Try harder.
Everyone gets back up to the penthouse and Stephanie tries to be a diplomatic peacemaker. And by that I mean she just stands at the doorway saying everyone's name in a despondent way.
Constructive! Boy do I feel better now that we've heard the Blue Rhinestones & Slutty Boots take.
LeeAnne tries to reason with D'Andra by saying the following, and I want you all to remember this speech in the next five minutes:
You're responsible for yourself and your actions no matter how much people push your buttons. You can control yourself and you can maintain civility and you can express yourself without elevating.
LeeAnne adds that she hasn't always taken that lesson to heart but she is now, and D'Andra (REAL stupidly) makes a jab that LeeAnne's good behavior has only lasted for six months, or as long as her bullshit bowl meditation thing has been … a thing. Everyone else (not real stupidly) clears the room.
Ugh, more of This Bitch fake ugly crying.
whoops, wrong screenshot:

Basically, she pulls more lines from the Bible for Basic Bitches, sobbing that "all I tried to do was to be her friend!" Cary mentions that maybe D'Andra doesn't want to be friends (adding in her interview that This Bitch is so upset because Jimmy's involved, somehow, I guess, which isn't true but w/e), which gets This Bitch to stop crying immediately and just nod in this self-righteous, all-knowing way.
LeeAnne thunders in and hurls her clutch across the room, snapping her wrist and breaking a window in the process. She sits down in a huff and crosses her legs wide, leaning back and shoving a pack of chew in her mouth. "She had to prove that she was right," LeeAnne says, shaking her head somberly and spitting into an empty bottle of Mountain Dew (Denmark doesn't have spittoons, you see).
"LET HER BE RIGHT ALL SHE WANTS, BECAUSE I COULD CARE LESS," This Bitch wails, turning on her fake ugly tears all over again.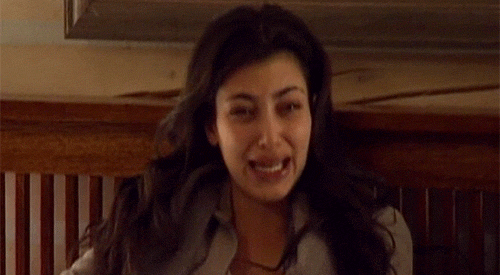 oops, wrong screenshot again:

D'Andra then enters to "clear something up," which is essentially to tell This Bitch that the only people talking about D'Andra and her jezebel ways must be her, because the most incriminating thing D'Andra has ever done (besides her entire wardrobe) was the K-Cup butt trick, which was only seen by This Bitch and a couple other women who are normal people that don't give a shit about it. "Of course I told my mother-in-law about your butt dart trick, she's my best friend!" This Bitch howls, acting as if The Butt Dart Trick is a secret sin that will come back to haunt all the ladies at Crystal Lake next summer.
This argument and face and context represent a real nice hill to die on, so good for This Bitch.
Behind D'Andra on the couch, LeeAnne starts barking in support, saying shit like of course people are gunna talk! and yes D'Andra you are bringing This Bitch's archaic and crusty mother-in-law into it and then finally D'Andra snaps. She spins around and tells LeeAnne to "shut up" and "stay out of it," which then means, of course, that this happens:
"You're responsible for yourself and your actions no matter how much people push your buttons. You can control yourself and you can maintain civility and you can express yourself without elevating."
– LeeAnne Locken, Five Minutes Ago, 2018
LeeAnne's prime operative is thrown into overdrive. Her eyes glaze over and are absorbed by red laser beams, boring into the soul of anything unlucky enough to be in its direct line of vision. Her body tenses for an eighth of a second, then goes rigid and frenetic all at once. She hops on top of the couch as her arm jolts into the curl of a punch. A bunch of words and sounds and horrible storms fly out of the hole where her mouth used to be. An unholy scream fills the room and no one knows from whence it comes, but really, when they think about it, it's coming from them. It's coming from the walls. It's coming from inside the house. A swarm of flies buzz around the vents and blood pours from the cornices and a little old Victorian girl sits in a rocking chair in the corner, her throat slit and her eyes agape. "I told you she gets angry…" she rasps, clutching a tattered baby doll before she snaps its head off and rolls it toward your toes. It's happening. It's all happening.
And it happened too fast – there was no way to see it – but amidst all that gruesome evil, a spirit flew through, washing over that little room in Denmark, whispering verses and taking in the devil. LeeAnne suddenly sits down, her friends stroking her at an arm's length and shushing her gently, like you would with a spooked horse. Whoa girl, whoa. Hey now. That's a girl. Shh shh shhhhhh. It's OK. It's all gunna be OK. Cary offers LeeAnne some sugar cubes from her outstretched palm, and LeeAnne gums and gnaws at them, soaking Cary's hand in mucous. She whinnies and shutters. Her eyes blink a few times and her irises click back up into place. Silver and serene and utterly unperturbed.
In her interviews, Cary blames D'Andra for setting LeeAnne and her demon off like that, because Cary is a useless, hypocritical agitator this season. LeeAnne swats a fly on her rump with her long horsey hair, then chuffs, and decides it's time for bed. She slowly turns around to clop back into her stable and salt lick and nice warm bed of hey and that little slat in the wall that lets her look at the stars.
Brandi, being drunk and on another planet and thinking LeeAnne is literally a horse in real life, chases after her, leaning over the railing and saying BLAH BLAH BLAH! BLAH? Gee, she hopes the horse is OK! And then LeeAnne says that line that we heard over and over again in the trailers for this season: "I'm exhausted! My weave is exhausted! The panty liner on my underwear is exhausted!"
Basically, it's LeeAnne's way of saying that D'Andra needs to apologize and admit that she's wrong for… something. I dunno. We're down the Housewives rabbit hole at this point where everyone is indicted for just existing.
Stephanie comes over and gently cajoles Brandi, who is thoroughly enjoying this "show" of pretty horses baying at each other (it's just like Medieval Times! Brandi claps), to get away from this dangerous beast and go to bed already. BLAH BLAH BLAH BED, Stephanie translates.
Brandi stays up for just a bit longer though – ooh, she's so naughty! but we're in another country so bed time doesn't exist! – and watches LeeAnne and This Bitch trade spits about how D'Andra has LOST. HER MIND. Brandi tries to say something nice yet provocative like BEST FRIEND BLAH BLAH?, hoping the black stallion in front of her will do more tricks, but all the stallion does is say big words and then the room starts to spin and Brandi can't feel her head and suddenly she realizes why all the grownups in her life make bedtime a hard rule.
is this what night feels like i don't like it
The next morning we're treated to the porn version of those old Muzzy commercials from the 90s.
This entire sexy course comes in four videos, two audio cassettes, the activity book, and the parent's guide & answer book to have your children negotiating with hookers in FRENCH, SPANISH, ITALIAN AND GERMAN with incredible ease.
Stephanie gently burbles out to Brandi to check for any vital signs.
As Stephanie reasons: "I guess Brandi's plan was executed perfectly in her mind, but nothing got accomplished, and now she's throwing up fish."
As we're treated to the generous mic pick-up of Brandi's liquid chunks hitting the toilet water, LeeAnne and This Bitch are looking just as worse for the wear.
… but they sure don't feel it!, snickering about D'Andra's "devil voice" over coffee.
whose body are we talking about here because that face
Brandi will be pronounced legally dead soon so you guys we gotta get more alcohol in her. She and Steph get in a van and ask the non-English-speaking driver to get them to the brewery and STEP ON IT.
You're right in front of it, bar keep.
The very authentic Danish brewery gives them their first ever very Danish beer brewed there, the very Danish New York Lager. Brandi doesn't give a shit about the gastronomical integrity (or lack thereof) about any of that and just monster growls GIVE ME MY MEDICINE.
She and Stephanie press the repeat button and the wasted cycle starts anew.
Cary shows up for a boring cooking lesson, which isn't a total wash since it does involve a beer tasting and what looks like copious amounts of wine (side note: this is one of the most alcoholic Housewives vacations I've ever witnessed, and I watched the New York ladies go to Mexico). What is a wash, though, is that this poor cooking school set a table for like 20 people and was obviously prepared for the whole cast to show up, and what they got was D'Andra and Cary and no one else. 🙁
This Bitch and LeeAnne decide to go anywhere D'Andra is not, which is the brewery, conveniently forgetting that they've both also made a huge enemy out of Brandi, but hey, Bravo only pays for two group outings a day, so I guess this is it. This Bitch and her ugly ass coat walk into the brewery and gush "this is adorable!" which is what every brewery owner, or any business owner, wants to hear from a customer.
Anyway, it's time for a split scene bitch-off, with each This Bitch/LeeAnne and D'Andra/Cary whining about people who aren't in the room.
and Spiderman was there too
LeeAnne starts fake crying because she's trying SO HARD not to be a homicidal maniac and D'Andra's just a normal person who never has to worry about that sort of thing so gosh all of this is so UN. FAIR!!!!!
Stephanie tries to get Brandi to rally to LeeAnne's side and Brandi remains hilariously silent (because she's drunk again, of course, and also she hates LeeAnne like every child her age would):
Because she's the only adult in this fight, D'Andra actually admits fault, taking blame for flying off the handle last night but blaming her outburst on the gang mentality that This Bitch and Lee Anne have created. Her self-actualization is cut short when Gray and Noona (the funnest-named person in the world) bring out these dusty turds for Cary and D'Andra to enjoy:
FRØSNAPPERS????
MY LEAST FAVØRITE
If it has a 🚫 in the name, that's probably a sign that you shouldn't eat it.
That night, Brandi and Stephanie call their respective families who try to get off the phone with them as quickly as possible.
Everyone eventually heads out the door, and LeeAnne, what are you wearing.
>LeeAnne, what are you SAYING.
LeeAnne is basically a Christopher Nolan version of the Joker. I'm scared. And yet somehow, hers is not the worst outfit of the evening:
(This Bitch is wearing a Hee-Haw pink skirt and D'Andra is wearing an all-red jumpsuit with fanny pack lest her boobs fall off her body; let that sink in)
I don't know why Bravo tracks these arrival shots like they're so glamorous when all these clothes are so deeply awful. I mean This Bitch was so excited about her leather jacket and she decided to pair it with a pink peasant skirt. These women are fashion brain dead.
Anyway, the girls all head in and Cary's all nervous to meet her weird granola hergen hoogle side of the family but it turns out fine. They're all weird and they wear straw for sweaters and comb their hair with their feet, but they're super nice and accepting of these absolute mongrels from the other side of the ocean.
They also have a super cute baby who's already cooler than I've tried to be in my 32 years on earth:
I want Olivia to be my best friend, what is she wearing
Camilla and Johan start playing and all the ladies try to pretend they're subversive and *with it* and enjoying all this indie crap (especially – you guessed it – This Bitch).
Sorry This Bitch, but dating a guy who watched Mystery Theater 3000 for 10 minutes when he was high doesn't count as "artsy."
But just like, keep moving your hands like that.
Like, cool.
Cary reiterates that Camilla is like the Danish Tiffany, selling out every gosh darn mall in Roskilde, but I'm not really buying what this teeny bopper is selling. I mean this "album release party" was held in the back room of a Radio Shack with bed sheets draped over the doorway and no bar to speak of.
But whatever, Cary feels validated and connected to someone she hasn't seen or spoken to in 30 years and everyone got KEWL records they can frame or forget about so I guess this whole expensive cast trip for Bravo must have been worth the $500 grand.
Back at the hotel, the girls finally get down to something they've been waiting to do this whole trip, which is drink more alcohol:
Everyone says some fluffy bullshit about Cary's family and how they've all personally "come a long way," and then Brandi decides to bite the bullet and take LeeAnne to task for telling Mama Dee that Brandi was an alcoholic. I guess she realizes that being (halfway) sober and straightforward is a better tack than say, trying to poison herself to death in an effort to own the libs. El oh el.
LeeAnne bold faced lies and swears that she doesn't remember calling Brandi an alcoholic. Enter both Bravo's Discount Doublecheck© Replay Cam and Cary's recollection that LeeAnne said the same thing AGAIN at This Bitch's pop-up party©:
LeeAnne confesses that every time she's seen Brandi lately, Brandi's been drinking, conveniently forgetting that Housewives are legally forbidden from stepping foot in any establishment without a wet bar. This Bitch helpfully chimes in with the incontrovertibly false assertion that LeeAnne never called Brandi an alcoholic because "that's a really big word."
Again, here's LeeAnne, speaking literally about Brandi:
In her interviews, Cary admits that This Bitch was standing RIGHT NEXT to LeeAnne when LeeAnne called Brandi an alcoholic, and that makes This Bitch "a pussy" for lying for LeeAnne, and I guess that makes Cary not a pussy for sitting through this entire conversation and not saying a word to defend her friend Brandi?
good job Women Everywhere
Brandi starts tearing up, her voice breaking, and tells LeeAnne that those sort of accusations could ruin her chances of adopting Bruin. LeeAnne "truly apologizes," in her not-so-truly LeeAnne way, and wonders in her interviews how her speculation about Brandi's alcoholism could reach an adoption agency in Dallas.
Gee, I dunno, but maybe it's because you're all national celebrities with a cable reality show? Or maybe it's through the same salacious grape vine that you're swearing is real and with which you're threatening D'Andra? Just spitballing here.
Ugh, and then This Bitch gets up to hug Brandi like she's not half the source of this issue because This Bitch is SO THIS BITCH. This Bitch!!!!!
get your ugly Jimmy Choo sparkly hands off her you GOON
Brandi admits directly to LeeAnne that the alcoholism rumor is triggering, because when she and Brian were having marital and family issues she was "drinking a bottle of wine a night."
And guys, I know this is supposed to be sad and brave and all, but a bottle of wine a night? That's four generous units of alcohol. Every night? Sure, not what the doctor ordered, but like, not a reason to spin out and label yourself as an addict. Right? Right? RIGHT???!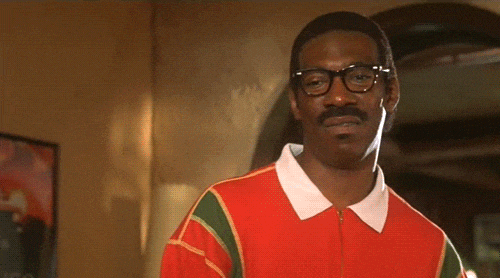 OK, whatever, I'm an alcoholic. Let's unpack that in a different recap, which I'll write for my therapist. But still! I don't think the fact that Brandi had FOUR GLASSES OF WINE per night when her MARRIAGE WAS IN SHAMBLES and she was basically A SINGLE MOTHER is reason for her to flagellate herself and kvetch about the idea that her NEW BABY is going to be TORN FROM HER ARMS. And fuck LeeAnne for letting that mental seed grow.
LeeAnne, meanwhile, says the most awful, incorrect, deluded thing I've ever heard in a Housewives interview [emphasis mine]: "I don't think Brandi is sophisticated enough to be an alcoholic. I think alcoholics are sophisticated because they can hide their alcoholism. I think Brandi's just a drunk."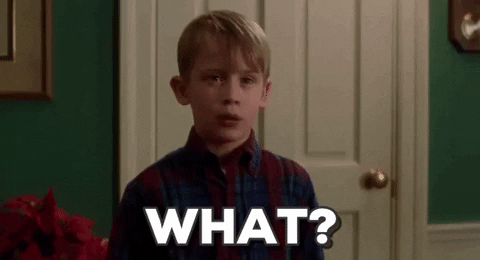 How…? Sophisti… huh? "Just a drunk"? How is anything in what you just said better than the damning alcoholism rumors you started about Brandi better? What is going on? Who's burning toast?
I need a drink. I need to settle down. I need to remember that these Housewives all speak in different languages, not only to us, but to each other. They can't help it; it was only a symptom of their project. A grand design, commissioned for the great purpose of rising above and achieving moral acceptance. These Housewives are the product of a pious and huddled crowd, teeming together after an almighty Flood and conceiving of an awesome Tower – one that would strike fear and admiration around the world, one that would scrape the very clouds and creep into the strata we can't see. One that would touch, so brazenly, the finger of God himself.
But God himself had another plan, a blueprint to scatter the Housewives this way and that, dispersing them off into a cruel and unforgiving world, because God himself is not to be made company of these mere mortals, ambitious though they are.
God watched in delight as they embarked on their glorious enterprise, as they prayed and sang and organized at a bustling metropolis in the sand they called Babel. They built a foundation. It was flimsy and weak, for it was hope that it was built on, and not study. And on top of the shaky foundation they built an unstable story. And on top of that, an ostentatious wing, and on top of that wing, a new atrium. With each new level, they strayed further from the fold, but gained experience, pain, empathy. They bled and sweat and cried, their Tower imbued with the essence of the women who tried to realize it. They built and built and built, until eventually they no longer knew where they were going. Up, of course, to enlightenment. But how, in the end? Where was the top? What was the peak of a building erected to know the known? It was a question they couldn't answer, and so, the Housewives gave up. They rappelled back down to earth, back to what they knew.
And when they got there, the world was a different place, filled with other Housewives with wholly different experiences – better experiences, more heartbreaking experiences. And what was worse: those Housewives spoke a different language. They'd tried things different ways. They'd conquered obstacles in manners of which we had never dreamed. They were terrifying. But the commonality, everyone realized, was the difference. It was the singularity in each of them. Some tried to build the Tower with brick and mortar, and some tried to build it with iron and brawn. Some tried to build it with goblets and shot glasses, fueled on nothing but a sip and a giggle. But regardless of the means, they were all just trying to get to Heaven. They were all just trying to climb. And what God eventually realized, laughing up there in the clouds, was that his Housewives had actually built something better. There in the desert, in the heat and the noise and the filth, they had given birth to Babylon.
Next week: More fun!
More alcoholism!
New naked stuff! (sorry)
… and sex, lies, and back-of-the-bus video tape:
See you next week, Motherfuckers!
Want more TrashTalk? Follow us on Twitter for updates of recaps as they publish, like us on Facebook for a daily update, watch our TV parody vids on YouTube, or for funny TV pics, heart us on Instagram, and get the occasional gif on Tumblr!