Hey guys! I am trying so hard to get into the mood for this episode, because trust me, it was a good one. But I'm my own worst enemy and made the fatal mistake of starting the last season of House of Cards at 7:30 this morning which meant… yeah… I binged it till the end. So my head is totally not in the Real Housewives space. Whoo. Let me try to get into this, like a lady boss. Channeling President Claire Underwood Hale.
(lady boner activated)
OK, let's see if we can machinate some common threads between the two realms so I can learn how to diplomatically negotiate with these awful Dallas fishwives. Both Season 6 of House of Cards and Real Housewives feature:
A strong cast of powerful women who all hate each other
Confusing back channels and dangerous intrigue
Shitloads of lying
Death threats
Alcoholism (see: Doug Stamper, everyone on Real Housewives)
OK. Got it. Cue marching band drums, dangerous orchestra swell, time-lapse shots of the capital. Plinkity-plinkity-plinka-plink! Plinkity-plinkity-plinka-plink…
(petition to Bravo to use this as the new title card)
So to open this episode, the Honorable Cary Deuber, Secretary to the Make-Believe Land of Denmark, is putting together "invite baskets" to persuade the whole cast into accompanying her to Copenhagen WHERE SHE WILL ASSASSINATE THEM BECAUSE THIS IS HOUSE OF CARDS where they'll endure just a regular Housewives character assassination:
I don't know if you know this, but in 2013 Congress legally mandated that all adult women in America put together lavish gift baskets to make any social gesture to another adult woman. That's why when you're asked to be a bridesmaid in a friend's wedding you can only officially consent upon the receipt of a gift basket with pink confetti paper, a mini bottle of champagne, and a personalized coin purse with your monogram on it.
Cary's gift basket includes Danish beer, a danish (as in the pastry, get it) (sob), and pickled herring, because preserved fish really holds up well in the post.
She's also playing Rosetta Stone on her phone to learn completely useless phrases like "froogh mehmah" (join me!) and "shpoople vee tzurgen" (I only understand a little!) as Mark pretends some more to be sad that he's not going.
By the way, isn't it kind of dumb for Cary to learn something like "I only understand a little" when she literally knows NO Danish at all? I wouldn't travel to China armed with only the phrase "hey! I only speak some of your language" just because I know the words for "hello" and "goodbye" and "America." Then all the locals would just scream more basic words of Chinese that I still don't know while gesticulating wildly to the ground. And then I'd cry and say "Mulan?" over and over. See also.
We learn that Stephanie is super jazzed because this is the episode where she gets to do Wedding Part II: The Reckoning. And as a bonus, Travis is planning everything himself as a "surprise" for Steph. And by "surprise," I mean "gift," since Stephanie has crippling anxiety and can't make decisions on her lonesome. And by "himself," I mean, "with the help of Brandi and a ton of assistants."
As we've all said in the comments, Stephanie is really showing herself to be a mentally ill individual (which she recognizes, so I'm not ridiculing it at all), and Travis is really showing himself to be aware of that fact and picking up where he can. So much as I will mock this vow renewal – what is usually a marital death knell on the Housewives – let me just say right now: it's shaping up to be genuinely heartfelt and sweet.
Anyway, it's at that point that all the girls get their invite baskets and recoil at the pickled herring:
This Bitch calls her cat over to come eat it and I gag. I make it a personal rule to never give my cat fish because she's smelly enough as is. Also, her favorite thing to do is to breath deep into my nose and drool all over my face at 4:30 in the morning, and the last thing I need is the smell of digesting tuna (or otherwise maritime pickled flesh) breezing out of her tiny sharp little dry tongue mouth.
This is what you see 15 minutes before your alarm goes off or right before you die, which is kind of the same thing in my world
Brandi is disgusting and says the herring smells like "dirty twat," which she can recognize after years of "standing in a kick line."
An appeal to women everywhere: jokes about smelly pussies are only funny when you're referring to literally your cat. Ex: page up. Our privates are beautiful and wonderful and self-cleaning and when you make fun of them you're bringing us all down. You're also being horrendously reductive.
Anyway, everyone gives Cary a call to say that by Article 6, Section 2 of their contracts, they are legally mandated to accompany Cary on this cast trip to Copenhagen. Oops, I mean, they very enthusiastically gush that they're so excited to go!!! Also, "where's Copenhagen?" – Stephanie
It's time for LeeAnne to go [monster voice]FUCKING WEDDING DRESS SHOPPANNNNGGGG!!!
ERMERFRICKINGERD YERGUYS she shows up with two nameless blonde hangers-on to a store that doesn't seems to sell wedding dresses, but rather 49 tons of beads and crystals strategically glued onto beige A-line mannequins. Also, hey! Stephanie is here:
… proving to Brandi, but mostly herself, that LeeAnne is actually trying to be friends out of the goodness of her heart and not, say, as a strategic tactic on a show that could basically be renamed War Games: The Girl Version.
LeeAnne says that she wants to find a dress that is "clean and basic and boring," which of course means she's drawn instantly to something with a god damn CAPE:
… and ultimately, to the most vampy, Halloween-costumey version of Morticia Addams Getting Married dress the store sells:
God, what the fuck is that shit? It looks like she parked that dress under a nest of birds that poop glitter. Oh! And for those of you casually wondering if LeeAnne's gotten married, since we're already past the date on her supposed Knot website, the answer is no. But she did manage to troll us all on the weekend it was supposed to happen and announced that the wedding's been pushed to April 2019. Or Neverbuary 32nd, Two Thousand Undecided.
LeeAnne tells the group that she had invited D'Andra to come shopping with them but D'Andra declined. A helpful ad bumper for the new unnecessary Grinch movie pops up to reenact D'Andra's response, for the hearing impaired:
Stephanie gives the requisite third party Housewives speech warning LeeAnne to patch things up with D'Andra, specifically because LeeAnne wouldn't want to get married without D'Andra present, then make up with her, and regret the fact that D'Andra wasn't at the wedding. Well, the good news is that based on the Rich & LeeAnne wedding timeline, LeeAnne and D'Andra have about INFINITY WEEKS to patch things up, so take your time, LeeLee.
Stephanie then goes a step further to suck up to LeeAnne, telling LeeAnne with praise that she really believes LeeAnne's changed. LeeAnne credits it all to meditation and shits all over D'Andra, who she thinks believes that meditation "is fake." Which, in the case of LeeAnne…
Commercial Break: and a Letter of Appeal to Bravo: Please stop doing this.
Inserting Housewives into movie trailers is the worst kind of native content marketing I've ever endured. Like, you know most of the current Housewives were aspiring actresses to begin with, right? That's why they're so good at pretending to be naturally horrific and freely willing to butcher their bodies for the sake of beauty. But this bullshit shilling for Mother's Day or Disney's The Nutcracker or Cars 9: Tokyo Drift or whatever makes me want to die. You're encouraging them, Bravo.
Anyway, D'Andra heads over to the office to ask about the status of the company-handing-over contract that Mama Dee was supposed to sign. Dee rubs her hands excitedly that it's readyyyyyy!
… but of course, that doesn't mean she's signed it yet. D'Andra giggles nervously that it's only been 14 years to get to this point sewwwwwwwwww…
Can I get you a pen? And ram it in your jugular? And we can just sign with the blood spatter?
Talk turns to the "cooking lesson," which D'Andra calls "a big mess." Dee relays LeeAnne telling her that D'Andra is now an "ack-aholic," which Dee found offensive and troubling since D'Andra's father was also an "ack-aholic." D'Andra correctly asserts that LeeAnne doesn't really believe anything she's saying and is just trying to spin drama out of nothing. She also correctly asserts that this was an especially cruel (and personal) move on LeeAnne's part. D'Andra concludes that This Bitch is LeeAnne's new best friend and Dee is like, OK, well then lettum go scratch, who cares? And in her interviews, Dee promises to "defend her daughter":
D'Andra also whines about the ambush she got in the face of This Bitch and Jimmy Westcott. Instead of defending fellow Rich Old Lady Jimmy, like you'd expect, Dee tells her D'Andra that she should have told the Westcotts, in Aristocratese, to shut the fuck up (aka, "this is not the time or place; how about next week over lunch at an inappropriately expensive country club?"). D'Andra then relates how This Bitch vociferously defended the whole ambush at Jeremy's mural painting; how This Bitch called Jimmy "the Grande Dame of Dallas," to which Dee (the Grande Dame of Dallas) reacts:
"She is?"

"Hmm."
Ha! Guys, I know I give Dee a lot of flak, but seriously, she was awesome here. She starts spitting and screaming for D'Andra to get mean. "Tell'em how the cow ate the cabbage!" she hollers. I have no idea what Dee means, but I totally GET her.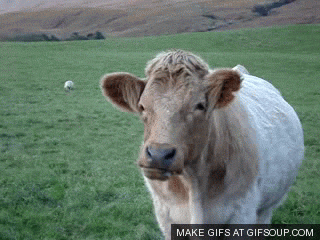 Kind of.
Which brings us to the obvious lesson: if you come at the queen (Mama Dee), you best not miss. LeeAnne took a huge – and not very well calculated – risk in "outing" D'Andra to her mother, and it has tremendously backfired. The ominous, insidious music in Bravo's transition shots affirm as much.
And I love how that music leads right in to This Bitch trying to be all domestic and paysanne:
… cutting apples in an apron, thinking of Marie Antoinette in her Petit Trianon. How quaint! LeeAnne compliments This Bitch on her effortless simplicity:
… to which This Bitch humble-brags that she's looked like this since 6 am. Because that's how NATURAL and UNFUSSED she is. LeeAnne notices the sign by This Bitch's door and asks if she needs to take her shoes off:
To which This Bitch laughs, dollar bills falling out of her hair: no, silly! That sign is just for the *real* peasants. I don't want them dragging their dirt and disease and poorness through the house! You're white and rich and pretty; you're fine. But just to cleanse you of all that globalism that's out there, please, drink this pink elixir of relentless gentrification:
This Bitch and LeeAnne toast to their detached sense of reality and rose water in this sheltered cottage on Nonsense Hill and sit down to chat.
LeeAnne tells This Bitch about wedding dress shopping, specifically about how D'Andra didn't come, sharing D'Andra's text as if it was a bloody dog carcass draped over the front seat of her car:
this face, jesus
This Bitch responds in kind, asserting that D'Andra not attending her "best friend's" wedding dress shopping trip is "SYE-KOH":
Guys, I don't know where all this animosity and blood-thirsty vitriol for D'Andra sprang from, but Jesus H. Christ Riding A Dinosaur, it's here. This Bitch and LeeAnne are not taking this lying down. "This" being D'Andra having a few meetings she couldn't reschedule because god forbid she look at a few ugly prom dresses instead of trying to save her company. LeeAnne and This Bitch turn into a positive feedback loop of over-enunciated phrases like "psycho" and "who is this person?!" and "puh-lease!", talking over each other and practically mutually masturbating over this manufactured hatred that they both suddenly, religiously believe in. This. This is where the turn happens. This, ladies and gay gentleman, is the moment that decides where these women will sit at the Reunion. This is what forecasts an arrangement with D'Andra and LeeAnne on either immediate side of Andy, with This Bitch sitting on the same couch as LeeAnne.
(Not that anyone cares, but here's my seating arrangement prediction. See you in a few weeks to figure how much money I won.)
Cary – Brandi – D'Andra — ANDY — LeeAnne – Stephanie – This Bitch
Anyway, of course This Bitch also turns this conversation into a nobility thing, as she is wont, as is preposterous, since somehow somewhere D'Andra not watching LeeAnne try on wedding dresses is "embarrassing the Simmons family name." God, my family must be humiliated considering how many social gatherings I've bailed on. But LeeAnne slurps all of this up, because "this is exactly what she's talking about!" I'm allowed to hate D'Andra if I masquerade it under the guise of caring about her reputation!
… which is why This Bitch starts nnnnngyeah'ing and tells LeeAnne about how D'Andra totally disrespected Jimmy or whatever, at an event where This Bitch came to support D'Andra (Jeremy's mural unveiling). LeeAnne gets fully keyed up, snarling about how she doesn't want to go to Copenhagen now or attend the next scene's party (a pop-up shop for D'Andra's makeup line that LeeAnne set up at a boutique). LeeAnne says that the next time D'Andra or anyone on the cast does something as equally egregious as what they've just been talking about (not looking at wedding dresses, to be clear), she's going to "karate chop a bitch's throat!" And this is how This Bitch reacts, since she's so concerned about hanging around upstanding people who say nice things and behave properly on camera:
Totally. Send this tape to my mother-in-law to show her what great company I'm keeping.
We find out the pop-up Hard Night Good Morning Party (god these Dallas bitches love their pop-up parties) is a pajama party. LeeAnne shows up and changes into a glamorous nightgown, away from any "skinny naked models."
LOL. Guys, LeeAnne is a monster, but a relatable one. LeeAnne is All Of Us.
I said in the rodeo recap that D'Andra only very rarely dresses/makes herself up well. I guess it's whenever there's a costume theme, because consider this one of those moments:
She says she's channeling Joan Collins/Alexis Carrington from Dynasty, and considering that's the idea that Real Housewives of Dallas was probably sold on, it works really fuckin good. I love everything about this: the chiffon robe weighted by ostrich feathers, the blue bandanna tying D'Andra's usually too-long hair into a chic but messy updo, the BANGS!, it's all working for you, sister.
Unfortunately Dee is not a fan like I am:
Brandi and Cary's pajama looks are also very character-appropriate:
Right after they walk in, Dee warns Cary to watch out for D'Andra in Copenhagen, because if D'Andra comes back hurt, "everyone's gunna wish they were dead."
OK! Can we get out of the doorway now
Dee also lays the Team D'Andra (and Brandi)(and Not LeeAnne) stuff on thick and early, telling Brandi:
Wow way to put the responsibility of one woman's psychosis on me but thanks I'm flattered?
One of the reasons D'Andra's shilling her schlock at this pop-up thing is because she's both come out with a new night serum (or something, who cares) for Hard Night Good Morning and re-formulated her mother's Green Miracle sludge to not taste like Shrek's body fluids, which is why she's forcing it down everyone's gullets:
LeeAnne declines, since she's "allergic to grass," as well as "cats, trees, dogs, chocolate, and milk." You guys, I have a pit bull who's allergic to grass (trust me, it's a real thing) (coconut oil, if you're wondering what the cure is), which might be the same thing as LeeAnne, but seriously, HOW IS LEEANNE ALIVE. SHE HAS DOGS.
REMEMBER? 
D'Andra and Cary have a chat outside where D'Andra whines about This Bitch: how This Bitch completely misinterpreted her at the mural unveiling, when D'Andra told her that This Bitch (not This Bitch and Jimmy) completely hurt D'Andra's feelings by attacking her at the cooking lesson.
Cary does that supremely obnoxious thing that she's accustomed to doing which is remain infuriatingly neutral while listening for information she can harvest to swirl into shit stew that she'll bring to the rest of the cast at an opportune time, not empathizing with D'Andra whatsoever. The only thing Cary walks away with is insult that D'Andra doesn't want to go on next week's international romp with This Bitch and LeeAnne. "It's not all about you!" Cary pouts in her interview, swelling with pride that the only purpose she has this season is to organize the cast trip. She lights up finally when D'Andra shouts that they're going on the trip to "celebrate Cary's heritage." "THANK YOU!," Cary ejaculates at the long-lasted utterance of her name.
Hey! Remember Steve Kimball?
He's back, baby!
LeeAnne and Dee start to get in a fight in front of him, with both of them telling one another that LeeAnne and D'Andra have both hurt each other. Dee starts on a monologue about being 77 years old and thus knowing everything there is to know about anything in life ever, because it's age and experience (not character at all) that give a person wisdom. Which I believe because Donald Trump, our President, is 72, and if there's anyone who's winning the Human Olympics it's that fetid hairy pumpkin sitting in a Big Boy Truck and telling people on their moms via Twitter.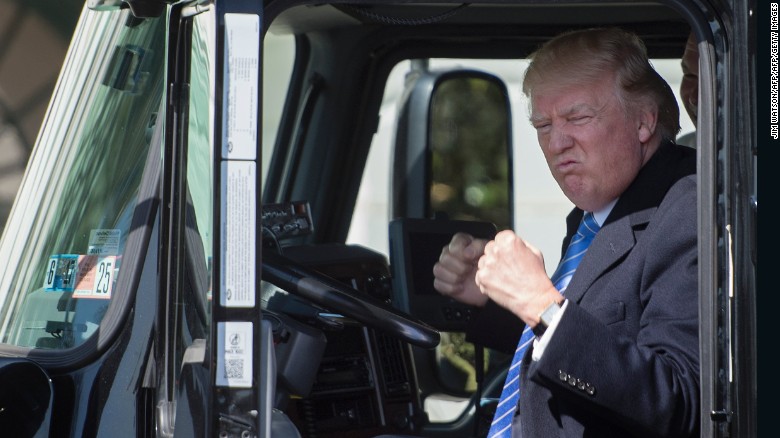 None of this matters since Cary (who hasn't learned anything about being on this show) walks right into the frame of an important scene being filmed, interrupting Dee's important speech:
INTERCEPTED
So instead, Dee joins Brandi and her daughter out front to bitch about LeeAnne:
Dee is all about this fight, and normally I'd roast her for trying to be a cast member, but this time I think it's genuine: someone told her that her daughter D'Andra has the same *disease* that drove her late husband (and daughter's) father to a gruesome, tragic suicide. That's like, bad you guys! And I can't help but think that my mom would defend me in the same way: by grabbing a drink with me and my friends and bitching about it. Over drinks.
I kid, but not really. My mom and I love our booze, we love our butter, but most of all, we love each udder.
Dee informs Brandi that LeeAnne called her an ackaholic as well and Brandi reacts as that Star Trek "shocked" meme that I already put in the minicap but screw it, I'm doing it again because it's so good:
Brandi brings up the very valid point in her interviews that a rumor about her being an alcoholic could ruin her chances of legally adopting Bruin. She says to Mama Dee that LeeAnne's words are just "jealousy," contending that she and D'Andra are just having fun with each other, especially in places like Beaver Creek where LeeAnne just drank water the whole time and scowled at everyone (and maybe got in a midnight fight with D'Andra over who was "Queen Bee").
In a genuinely honest moment, Brandi says good bye to D'Andra for the night and compliments her on her new-found independence. D'Andra, candidly and exuberantly, tells Brandi that she's inspired by her:
You guys, there's no other way to say this: D'Andra and Brandi are the Good Guys this season. Their friendship is real and genuine and fun, formed on the premise of self-confidence and self-love, and even though they slip up and wear terrible clothes and are married to stupid dudes (they are Housewives, after all), theirs is the friendship that you assume extends beyond this silly show. They are the women you assume make a point to keep in touch. Their friendship is the rare honest one that was actually born of this stupid experiment, but carried through organically because of two women who see something authentic and human in one another.
Later, we open on Stephanie and the day of her vow renewal, having a mental crisis since she can't decide if she wants to put on her "jewels" or dress first:
Enter Brandi, who shows up with a bottle of liquid courage for just such a dilemma.
Unfortunately, she can't stay because she and Brian have a work obligation(?) that they can't get out of and Travis planned this whole thing last minute (with Brandi?) anyway. Cari shows up very sick but promises Stephanie that she'll "drink it off"…
… and besides, as she says, she'd "dig herself out of a grave to be here." Way to make Bailing Brandi standing right here feel like shit!
OK well all of my husbands' coworkers whose name I don't know are waiting sooooooo
bye
Stephanie asks Brandi and Stephanie about D'Andra's pop-up party (I literally feel like I'm recruiting for an MLM when I write these recaps now) and Brandi explains how Dee said LeeAnne called Brandi an alcoholic who enables D'Andra. Cary, who's taking full advantage of Steph's makeup artist…
… corroborates this point, explaining how LeeAnne told the same story at This Bitch's pop-up party at another boutique last episode:
Brandi starts quietly gnashing her teeth about how nasty LeeAnne is as Stephanie bristles, feeling physically uncomfortable and caught in the middle, being LeeAnne's new Flavor of the Week and all.
Eventually though, she braves up, and suggests that the group needs to confront LeeAnne about these rumors in Copenhagen. Cary gets all huffy because HER TRIP, but who cares, it's Cary. And this is the natural way. Circle of Life. Zebra eats grass, lion eats zebra, Real Housewife eats everything. As an unassuming wildebeest bows to take a cool sip of water, a dusty crocodile snatches him into its jowls, cracking his neck and cutting the wildebeest's short, stupid, happy life on the Serengeti out of existence. It's time for another disastrous cast trip. And that is what moves us all, from episode to episode.
I will give Cary credit for the analogy that the trip is "shaping up to be bloodier than the end of Hamlet." Shakespearean reference, alright! Way elevated for this bunch! One note from this recapper who had to suffer hours and hours of getting an English major though, ahem. Macbeth was way bloodier. We're talking disembowlment and Medieval C-sections because of job security where Hamlet was like, drowning yourself in a river because your boyfriend didn't call you back. Just a suggestion for next time.
Anyway, Travis comes in and even though he's totally shitfaced he remembered to give Stephanie a hug for reassurance and fucklesticks, Travis is a really great Househusband.
He reminds me of one of those frat guys who belabors all of this dumb having-a-girlfriend shit but actually loves having a girlfriend. Who actually loves *the* girlfriend. Sue me, I'm a sucker for it. He also flew in Steph's original Maid of Honor, which is the height of thoughtful sweetness:
Travis also had the house set up like frickin Windsor Castle and has an army of caterers to make canapes, just like Steph would have wanted.
But here's my proof that Travis is forgivably wasted as he talks to the pastor:
One Dark & Stormy down the hatch
Stephanie does a She's All That slow walk reveal down the stairs as she talks about wearing her original wedding dress 10 years later:
Right before she falls and eats face at the landing, she explains that she wants Travis to remember her just as she was when they first said I do, and also she wants to brag to the audience that she can still fit into her size 00 dress from 10 years earlier.
Well joke's on you, Steph, I also can still fit into the size 12 bridesmaid's dress I wore at a friend's wedding in 2009, so suck it.
Also, can we talk about how her jugs look like bazookas in this thing?
She needs a horn for those.
Travis asks Chance to carry the $42,000 ring he bought for Stephanie up the aisle and it's very expensively cute. Question mark.
If you lose it you're going up for adoption to make up for lost costs
As Stephanie walks down the "aisle" she cries in her interviews about how lucky she is to have such an amazing husband, such beautiful children, and such a big home, adding in a heartbreaking way: "I don't deserve it, but I'm grateful that I have it."
It's kind of a gut punch. Stephanie is so, so insecure, and way too self-conscious. I'm glad that she's the opposite of most Housewives: meak, kind, self-sacrificing and self-deprecating to a fault, but this is way too human. So let me bring it back to the snark level and point out that the screenshot above is my PROOF that Stephanie talks out of the corner of her mouth. HA! Gotcha, girl! Talk normal!
Kidding. I love you and you are perfect just the way you are and if I could wrap you in a pink cloud of fruity cocktails and warmth and love I would.
The flowers at this ceremony alone had to be $400 grand like wtf
They say their vows and Stephanie says in her interviews something that's really cliche but also very astute when you think about it: "every day we wake up and make a choice to be together." Which I get. Trust me, after three very bad long-term relationships, I at least know that relationships are a decision, and that statement means a lot coming from a couple that has been happily married for 10 years.
Cary is equally affected by the ceremony but only because she's totally fucked up on champagne and antihistamines:
I know that looks like a mean coincidental screen grab but trust me, her face was stuck like that for a solid 10 seconds. The good news is Mark was (surprisingly and sweetly) cuddling her the whole time!
Absent, by the way, in all of this is Stephanie's new best friend LeeAnne. To miss your new best friend's vow renewal? The one who came to your wedding dress shopping adventure? I dunno man, seems a little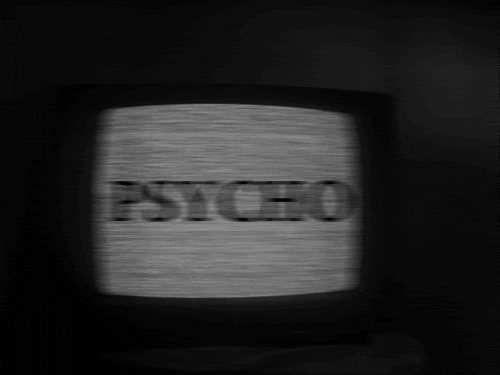 to me.
After the ceremony, everyone parties, bro! Bravo was fully ready for this to be the centerpiece of the episode until the editors realized that everyone was fucking sloshed and Travis interrupted Stephanie's toast to say this:
And Stephanie's mom was like this:
Ladies, you never "owe" a man anything. Least of all gymnastic forms of penetration. Not even on his birthday or your anniversary or Christmas or after he saves you from a serial killer. Trust me. And if you don't trust me, your body will do your talking for you, especially when it comes to boofing.
Guys, it's time for the cast trip! Which also means it's time for the girls to pack, which also means it's time for grown women to cart out rolling racks of hangers that no one but the Real Housewives use!
Seriously, what is up with Real Housewives and their rolling racks of showroom clothes

My favorite part of this scene was learning that This Bitch's bulldog is named CHUNK and that he likes Court more than he likes This Bitch:
Court asks This Bitch if she's going to get in a fight with D'Andra and This Bitch just sighs and uses the nonexistent phrase "she's a long run for a short ride." What does that even MEAN. The Long Run For a Short Ride, meanwhile, is bitching about This Bitch to Jeremy, who's like:
basically all of us rn 
So basically everyone shows up at the airport with an entire country's worth of displaced refugees' belongings:
Brandi immediately upgrades herself to first class on the plane because "LeeAnne called me an alcoholic" and "the drinks are free" there. Ha. Brandi is stone cold awesome.
Also, Brandi wants to be as far away as possible from LeeAnne, who she hopes is "right next to the shitter." Let's check in with LeeAnne then, shall we?
Sure ya will, Jim Halpert
Also sitting in coach will be the frugal business owner D'Andra WHO'S NEVER DONE THIS BEFORE HAHAHA what a brave soul:
But suffice to say, based on the check-in scenes, Brandi, Stephanie, Cary, and This Bitch all flew first class, while lonely and divided LeeAnne and D'Andra were stuck with the throng of plebes. Pretending not to know each other as a cheery Southern flight attendant called out boarding groups at the gate (which is the sound you hear right before you're ushered into the seventh circle of curry-smelling hell).
As D'Andra mopily settles into her uncomfortable seat, rubbing uncomfortable skin cells with the man next to her, Cary predicts that the trip will be a disaster. Because it already is, based on this aviation caste system. The duchess is in steerage, sharing coughs with the general public, hating her self-discipline, while Housewives in the truest sense of the word are luxuriating in first class. Forgetting all about her like they forget the nameless mouth breathers she's sitting with. And if I know anything about Housewife plane politics (and trust me, I've studied it extensively), this is not the last we'll hear of the First Class to Copenhagen Controversy that has ensued.
Next Week: These bitches are in a weird city! High jinks ensue!
Brandi is ADOPTING a BABY and WHAT YOU SAID is SERIOUS:
And Cary maybe sort of kind of agrees with all respect to LeeAnne because also she sees LeeAnne's point because Cary agrees with everyone because we're in the impenetrable neutrality of Northern Europe (get it World War II joke I'm smart):
D'Andra and This Bitch fight about who's a better friend:
And because some people just can't help themselves, this happens:
Slutte sig til os, vil du ikke, Trashies? Farvel for now!
Want more TrashTalk? Follow us on Twitter for updates of recaps as they publish, like us on Facebook for a daily update, watch our TV parody vids on YouTube, or for funny TV pics, heart us on Instagram, and get the occasional gif on Tumblr!