What did the Daddy Tomato say to the Baby Tomato as they were crossing the road?
Catch up!
That's the recap. This whole episode was about ketchup and that's all that happened in Dallas this week. A bunch of tomatoes were robbed of their innocence and cooked into a senseless catastrophe of meat and peppers (the sex of which we'll never know), all because there were more important women screaming over them, splooshing them into half-cup measures and dumping them into a loaf pan.
More than you realize, that ketchup is all of us, destined for a fate for which we were never designed. Before you're baked into a mealy paste, would you like to know what happened on Real Housewives of Dallas this week? Shh, shh. Rest your buoyant red flesh on my breast and I'll tell you.
D'Andra is going to do a SEXXY photo shoot with her SEXXXXY husband for her SEXXXXXXXY brand that reminds her all about SEXXXXXXXXXXXXXXXSSSSS. (ps it's an anti-aging product line) She is very grateful to her busy photographer husband Jeremy for doing this for her so she is going to pay him back with a weekend of hot hot sex-doing. Oh man, 30 seconds in and I am dry as a bone, come and get it boys. We get some back story on why she named her business Hard Night Good Morning as she talks about "being a party girl" and honks her tits some more to make us think of wild and crazy naked people. So D'Andra wants to remind her customers that her anti-old people gunk is for women of all ages, which is why she, a third-anniversary-of-my-49th-birthday-year-old is going to pose for some promotional pieces a la Kim Kardashian in 2007.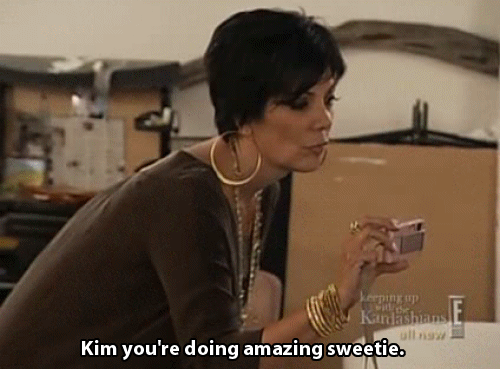 Except in this case Jeremy is Kris and it's 40% less creepy.
D'Andra takes some pictures and they're… um… fine.
They're like a cross between a commercial for female libido stimulants and a commercial for Activia. Which I think is the aesthetic D'Andra was going for, so good for her. Also, can we talk about this hair? It's giving me nightmares:
I'm sorry, but if you're 49 and seventy quarters years old you should not have hair so long it touches your butt. And if it does, it's probably full of spiders.
During a break, D'Andra tells Jeremy about the upcoming cooking lesson with Dee and LeeAnne and talks about how nervous she is after LeeAnne kind of called her an alcoholic. It's the same story we watched with our own eyes, so I don't need to get into it. LeeAnne was awful and wrong and since this is a reality show D'Andra unfortunately and contractually has to invite LeeAnne to family gatherings instead of doing the normal thing and just block her on Facebook and gosh doesn't that suck. Jeremy calls LeeAnne immature.
And you know what that means. Stay tuned for the hilarious gay rumors LeeAnne will spread about Jeremy in Season 4! He reasonably asks D'Andra why LeeAnne's even coming to the cooking lesson if she's being such a snizz, and D'Andra says ruefully that Dee wants her there.
Speaking of cameras breaking…
This Bitch is at the grand opening for a boutique of a friend she met on the charity circuit. This Bitch is there to support because, in her words that don't come out right, she's "a big fashion-ihsta."
As a side note, I want to point out something super annoying about This Bitch (like, a 1,394,745th something) that just came to my attention this episode because she did it like 84 times. You know that awful, fake way that Housewives say "hi" to each other? HIIIIIIIII-yeeeeeeeee!, like they had assumed you fell down a well this morning and are super proud and surprised you managed to crawl out of it and make it to this event looking fabulous?* This Bitch does that thing but SO EXTRA. Her voice reaches a decibel only dogs can hear, and since she's usually pouting at her friends to show fake sympathy, the "hi" is also tinged with this quality that sounds like she's crying. I wish I had audio abilities here.
HIIIIIIIIIIIYEEE
* for a good reference watch this video at the 0:27 mark. It's the second-worst offender, Kelly Bensimon, doing her worst "hahhhh-yeeeee!" yodel.
Anyway Cary and LeeAnne show up and seriously, LeeAnne wastes absolutely no time getting to her grief about D'Andra. I think she walked in and said "hi" (like a normal person), grabbed a flute of champagne, and the first word out of her mouth was "D'ANDRA." This is why I love LeeAnne. Bitch is here to get them papes. She's a Housewife, not a politician. Let's cut to the chase!
Can This Bitch PLEASE stop making this face to other adults? I know that as Duchess Big Bux she's gotta feel sorry for all us Poors but damn.
LeeAnne yells about how D'Andra is all up in her business with Rich and Cary makes a point about staying out of private family matters that goes right over LeeAnne's head, because remember?
In her interviews, Cary doesn't feel sorry for LeeAnne and is glad she's feeling the irony in someone else questioning her relationship with Rich. LeeAnne then squawks about how bad it is that D'Andra's always wasted with Brandi – not that she'll use the word "alcoholic," but she will note over and over from now on that drinking is the only thing Brandi and D'Andra do together. I don't know why she doesn't just call a spade a spade (not that I think either Brandi or D'Andra are alcoholics), but I do agree with her that charity organizations probably aren't likely to invite guests back when they show up plotzed as Brandi and D'Andra did at the No Tie fundraiser.
LeeAnne claims that D'Andra and Brandi are "bullying" her, which gives her the right to at least call Brandi an alcoholic and make a broad, powerful, sweeping generalization about Brandi's mental health. Yeah that checks out! Don't worry, seriously, all this maniacal hysteria on LeeAnne's part comes from a real place: she cries in her interviews about how girls in high school teased her relentlessly, and she spent her years with her "head in her locker." BUT NOT THIS TIME. Not now. No, now LeeAnne is pushing back, chanting out totally rational and mature mantras like, "somebody else is gunna die; it sure as fuck won't be me."
Yeah! Eat a dick, bullies!
OK so the next part is so dumb. Basically, we need to set up some bullshit reason for all the girls taking the cast trip to Copenhagen this season, which we already started to do when Cary talked about wanting to reconnect with her dad's family there (and if she does that, then her dad will love her again or something, so added bonus). Back in the 90s, Cary's dad was feeling kinda lonely, so he took out a bunch of ads in a bunch of Northern European newspapers with the headline, "ARE YOU MY MOTHER?!"
And it worked! He found his mother, and a bunch of other weirdos he was related to, too. Also, hey, isn't this cool, one of Cary's long lost relatives is a cousin with a sexy name like CAMILLA and she's a MUSICIAN. She's basically like Denmark's hottest pop star, with hits like "Fløørgen my Shtoople" and "Croåshitzein my Herðubreið" and "Birthday Sex," and would you believe it, she's playing at the Copenhagen Mall and Galleria in downtown Copenhagen for ONE NIGHT ONLY, the night that Cary will be there! Cary can get FRONT ROW TICKETS to see the world— er, Copenhagen-famous CAMILLA in front of tens of screaming fans!
Oh bummer, Mark pretends, I have surgery all day that day and Zuri has a spring program and gosh darnit fiddle sticks and slim jims, I guess you're just gunna have to make this a girls trip. Nnnnnnnnnyerrrrr but I'm gunna miss you seeeeewwwww muuuuuuuuuch.
Behold the face of a man calculating how many strippers he can fit in this bed
Cary Facetimes her mom Ann and sourpuss of a dad Chris to tell them she's going to the last stop of Camilla's Jump 4 My Luv Super Sparkletime Rainbow Denmark Tour and she'll bring them both tshirts and they're like hey that's mega kewl!
There's a scene with Stephanie and Travis toasting one last night together before Travis goes away to Harvard Business School for six weeks.
They don't really talk about anything except how nervous Stephanie is to be alone for that long, and god, is it depressing. Guys, Stephanie's like, a basket case sort of? Not that I'm making fun of her, because depression and anxiety are absolutely real. And with Stephanie, it's paralyzing. Like, I feel like she's one of those people who praised the invention of food delivery apps because it saved her from calling a stranger on the phone. She is certifiable. She's worried that she'll burn the house down or accidentally drop one of the kids down the chimney or drive the car through the living room or otherwise do something that will have Travis come home and realize he married "the village idiot." And I get it, but I hope she knows that she's never truly alone – an assumption I made based on the MULTIPLE RANDOM PEOPLE WALKING AROUND HER BACKYARD.
Maybe they're ghosts. Maybe that's why Stephanie's so stressed. Maybe The Real Housewives of Dallas is one long Leonardo DiCaprio psycho thriller with a big twist at the end and STEPHANIE'S BEEN DEAD THE WHOLE TIME.
D'Andra drives out to Dee's cooking class at a friend of Dee's house in Cedar Creek Lake.
As a reminder, this is the face of makeup that Dee wears in the middle of the screamin day. To teach her friends and family how to cook meatloaf.
Caszh. You know.
D'Andra tells Dee's friend Marian that she and LeeAnne are in a knock-out horrendous fight so get ready to have a barrel of laughs when everyone's crowded around the kitchen island together. Marian and Dee console D'Andra by letting her know that they used to fight all the time but still managed to always make up and still look like stone cold foxes in the process:
Either open communication or Aquanet kept these friends together forever
Rich and LeeAnne show up and D'Andra greets them the same way I greet anyone who shows up to my mom's house when I'm there:
[mouth and fists full] "I'M ALREADY EATING AND DRINKING"
Rich "brought his lunch" in case he doesn't like whatever Dee and Marian are cooking:
Which I get. Marian and Dee are from the same generation that jellied everything instead of taking half of the time it would require to use fire, and thus produced culinary abominations like this:
So, apparently this "cooking lesson" is a similar midcentury practice in PLEASING YOUR MAN, you know, so he's *gentle* when he drags you back into the cave, which is why Rich and Jeremy and Court were invited. It's not to help. It's to sit on the porch and get tanked on bourbon and talk about how dumb women fights are before they barrel back into the kitchen and holler about wanting their Stegosaurus steak. Dee tells everyone that the way to a man's heart is through his stomach. LeeAnne disagrees:
i don't get it
Then Dee tells everyone that her daughter who is right there in the room blames Dee for her "weight problem" because Dee was a chain-smoking idiot who read the Sears & Roebuck catalog after she fed D'Andra a healthy after-school snack of [THANKSGIVING] and let her play with the dry cleaning bags.
Hey thanks mom! So glad I brought you on my television show.
Dee and Marian give D'Andra a "Queen Bee" apron, which hearkens back to LeeAnne and D'Andra's drunken, off-camera (FAIL, Bravo) fight in Beaver Creek over who was the Queen Bee. D'Andra sees this as a warning from Dee to LeeAnne to "not mess with my daughter."
LeeAnne gets a boring old lady apron with flowers on it and she drawls out that she's "happy as a spring dayyyyyyyy."
Just then, the doorbell rings, and a high-pitched wind blows through the house. Everyone clutches their ears to their skulls and scream in silence.
Surprise! It's This Bitch! And guess what, she brought along the Most Awful Human Being On The Planet with her, Jimmy Westcott.
Jimmy Westcott. Queen of the Universe. Important Woman for No Reason at All. Her farts smell like a Glade Plug-In and her teeth are made of fake pearls from the deepest depths of the Neverland Sea. What. Who. Huh. Harpo, who dis woman? I don't know, but rest assured, in five minutes you're going to hate her as much as I will. Just to tee that up, just to prove what a charade this woman is and the social racket she's running, here's who Jimmy Westcott is in D'Andra's own words:
Jimmy is basically the matriarch of the Westcott family. Kameron will follow in Jimmy's footsteps because she married Court Westcott, and she will be now the person that takes up that mantle and becomes the next Jimmy Westcott.
Oh yes, of course. As the sacred tomes proscribe! That is you see, unless another asinine, thirsty gold-digger challenges Kameron in front of the tribe, then ruthlessly defeats Kameron in a battle to the death on a cliff side waterfall overlooking the great kingdom of Westcottia, usurping Kameron's claim and seizing the Jimmy Westcott crown all for herself. All hail the new Jimmy, the tribe will murmur in obligatory tradition and destitute shock. But kowtow they will, for their queen has reduced. All hail the new queen.
LOL, everyone, please sit down and shut the fuck up. Jimmy, go wait in the car.
Here's another great shot of the weird faces This Bitch makes when she talks. Here she is asking "what are we MAY-keeeeeeeeeennnnn-guh?"
I don't know what happened in the next couple of minutes because someone blasted out an unholy wave of ketchup straight into my eyeball holes and now I'm blind and will forever smell like a sticky Burger King table.
Now, I'm not a chef by any means, but I do know a thing or two about condiments: 1) they were invented to make vegetables go away, and b) they are not supposed to be cooked. The idea of eating a hot chewy loaf of ketchup is enough to make me stop eating for days (just kidding, maybe 10 minutes).
They finish preparing their meatloaves and D'Andra notes kindly that it all looks like dog food.
Remember what I said about Dee and Marian's generation of cooking? Pretty on point.
And remember what I said about why the men came? Jeremy makes a joke and pretends to be a monster all "WHERE'S MUH MEAT" and no one laughs and it's sad.
When This Bitch, D'Andra, and LeeAnne are alone in a shot together, This Bitch asks them what happened at Cary's party the other night. LeeAnne immediately starts screaming in front of everyone's mothers and husbands (LOL I love her) that she didn't call D'Andra an alcoholic, she just wanted to say that Brandi should get to know D'Andra as someone other than a drinking buddy. This Bitch is all:
YAH.
Then, as Dee awkwardly cuts through them to fill a kettle, This Bitch lectures D'Andra about having drinks at a fundraiser and being outright intoxicated. LeeAnne adds (correctly) that, case in point, Brandi was physically swaying at the No Tie fundraiser, unable to keep still. D'Andra says that she doesn't remember… seeing that… (… because… she… was wasted). This Bitch is all:
"YAH. SHE WUZ."
… even though This Bitch wasn't even there, LOL my god.
Wanting to prevent a shoe bomb from going off in her friend's kitchen, Dee asks LeeAnne to speak with her on the couch. Meanwhile, D'Andra keeps sneaking bites of food off the counter. I love seeing these tiny pieces of evidence that D'Andra was a secret fat kid (because I totally identify).
On the couch, LeeAnne leans close in to Dee and tells her in her softest, most cloying purr that gosh, Mama Dee, D'Andra thinks me and Rich are leading separate lives, and heavens me, that's just so far from the truth, and sweet virgin above, Mama Dee, I just love my dear Richard so ever much, and I spend all day with him organizing our prayer cards and talking about botany, and sometimes – only sometimes – do I ever stray from him for a few hours of evening merriment, square dancing in the barn while he's home polishing spoons, and I feel like such a jezebel sometimes doing it, reaping the pleasure that I do, but never would I ever betray that sacred bond between me and Rich and our hard unyielding bed of cedar planks, never, Mama Dee!
Dee listens to her with the blood-pumping thrill of mixed authority and motherhood. LeeAnne then leans in ever so further, and hums: "I'm concerned because D'Andra has so many beautiful sides, and I think the only side Brandi wants to appreciate is the one that wants to get drunk."
Way to nark, LeeAnne.
Dee winces because alcoholism runs in D'Andra's family: D'Andra's father and grandfather were both alcoholics, and Dee's warned D'Andra about substance abuse before. LeeAnne admits that she also comes from a line of alcoholics and gets the precaution. In her interviews, LeeAnne says that "blood is thicker than water," condemning D'Andra for being born to an entire family with a horrible genetic disease, so, ya know, that's all super. Good job, Locken.
Dee imparts the "motherly advice" (read: token Housewives catchphrase) of not letting a fight like this destroy LeeAnne and D'Andra's friendship. It's the kind of wisdom you gain after living 77 hard years on this earth, or just watching 16 minutes of Bravo.
On the other side of the room, this classist abortion is happening.
nnnngnnnnOh bruther. This Bitch and Jimmy try to gently warn D'Andra that Brandi is like SARS to Dallas aristocrats (but not before D'Andra has to apologize for putting her own dog on her lap because "it's bad manners to have dogs at the table" and D'Andra doesn't want any cotillion demerits). D'Andra explains, like a-wayyyyyy more calmly than I ever could, that unlike This Bitch, she is almost 50 and childless and can do whatever the fuck she wants, please and thank you very much.
Oh, OF KOUUUUURRRRRSE, This Bitch comments, IIIIIIIIIII know that, but I'm *concerned* about other people "in our group" who may run off and talk about you. Jesus Christ, This Bitch, what are they going to say? D'Andra went to a rodeo and had a beer and maybe laughed at a joke about the government? Seriously, what the fuck is this. An Edith Wharton novel?
Turns out – YES! Jimmy reminds D'Andra that she lives in a "conservative city" like Dallas that apparently totally cares whether or not you needed to catch an Uber home from Rock Bottom last night, and This Bitch and LeeAnne are seriously like THE ONLY PEOPLE YOU CAN TRUST so definitely turn yourself into a shut-in and never speak to anyone but your mother and husband again, lest you be ostracized and sent to live in a nunnery.
Jimmy tells D'Andra to walk the line…
(literally)
… and then tells D'Andra this horrifying story about one of This Bitch's friends: "Kameron has a friend, and [looking This Bitch in the eye] she knows exactly who I'm talking about, and I have said Kameron! You cannot be around this person! This person's reputation is so awful that someone might think that you are like that! So you just can't do it. I'm sorry, but you just can't do it."
Conclusion: This Bitch lets her mother-in-law tell her who to be friends with. What a happy existence. What a wonderful life. What a curious sky burning above me, raining out cinder and as it signals the End Times. Say, has anyone seen the SIG Sauer?
D'Andra concludes that Jimmy is just there to warn her about Brandi, but This Bitch claims that Jimmy is a "mama bear" who "just wants to protect my friends." Um, didn't you just meet D'Andra like 18 months ago? What the hell is happening. I'm sorry, This Bitch, but hard as you train Jimmy, she will never vanquish Mama Dee as the matriarch of Real Housewives of Dallas.
Meanwhile, Rich and Jeremy are outside having one of those sexist Househusbands conversations like bitches be fightin amirite LOL this stoagie is almost as small as my dick. They pat themselves on the back for not being as trivial as the "girls*" they're married or engaged to. "I'm glad I have a penis," Jeremy says, literally out loud into the oxygen the whole world is breathing. Oh my God, never talk again for the rest of your life, says Rich.
* these are middle aged women; men – please stop calling females over the age of 19 "girls"
Once everyone's done demoralizing each other, it's time to eat!
This Bitch reinforces gender norms by *demanding* a pink place mat, because cats are girls and dogs are boys and pink is for uteruses and blue is for duderuses:
Dee gives some bullshit speech about friendship and food and her dead husband and it's too dumb to recap but there was a [CLOSE SHOT] of D'Andra and LeeAnne so like, this is supposed to matter. They're supposed to be friends, you guys. Care about that or something.
Next there's a scene that's so stinkin cute and lovely, my cold dead sardonic heart can't even find the steel it needs to make fun of it.
Brandi meets Travis to shop for Stephanie's 10th Anniversary gift at a Most Expensive Things In The World store, just off Route 64 in Weekapogue. And he's like, actually charming. Goofy, excited, engaged. He sees Brandi and lights up. He immediately (immediately!) reaches for Bruin and says, "let me take this thing," and then walks around the store with the baby in his arms, even when the baby poops and farts. That's not even something Bruin's own dad is willing to do, as we saw last week. You guys, what the fuck happened to the boor that was Travis? Why is he so wonderful all the sudden?
……………….dotdotdot
ohmygodheisinlovewithbrandi
andbruinisreallyhisbiologicalson
questionmarkdon'tsueme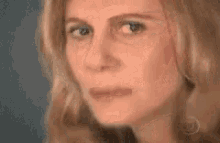 Um. Well, whatever! The point is he's in a good mood and the image of not-couple Brandi and Travis and their not-love child shopping for obscenely expensive jewels is adorable. Even the sales guy can't help but feel his heart all aflutter.
God, and even the story behind this store is adorable. Brandi came here with Travis 10 years ago to help him pick out Stephanie's engagement ring. How can people this … [tries to think of adjective] … ON A REALITY SHOW be so deep and feeling and better and richer than me? I quit life.
And then Travis pays like 350% of the value of my car for this and I jump out the window and this recap is over because I am dead:
See ya next week, which is never in the afterlife.
Commercial recap! Bravo is doing a scripted series called Dirty John, based on the true story of a grifter who conned his way into an undeservedly cozy marriage with a wealthy LA decorator and wreaked havoc on her family. Despite my heroes Eric Bana and Connie Britton starring, it looks like a wet blanket compared to the actual podcast, which I urge you to listen to, especially if you want to be reminded that men are garbage. It is an incredible story filled with wonderful feats of heroism by the women you'd least expect, and despite its persistent cruelty it is a testament that bullies and cheaters don't always win.
So anyway, the finale of the episode is at the unveiling of a mural based on one of Jeremy's photographs. Jeremy is – in all seriousness – an amazing photographer who focuses on the military and is the only person to win the Military Photographer of the Year Award seven times. A team of muralists have painted one of his award-winning photos on a wall…
… which is of a group of Marines spontaneously break dancing in Djibouti. Jesus Christ, Real Housewives of Dallas, stop being so human. Everyone is assembled at the building the mural's painted on (which is obviously and conveniently: A Bar).
On an honest note, I really love the drunken, giddy, lusty way Jeremy kissed D'Andra here, almost as much as I honestly hated that other woman's botched dye job.
This Bitch shows up with another terrible flowy pink curtain dress and the same pink denim jacket from the Camilla's Jump 4 My Luv Super Sparkletime Rainbow Denmark Tour, screeching out [UNINTELLIGIBLE WAVE DISTURBANCE DISGUISED AS HI] to everyone:
And even though I know they arrived in an SUV it seems as if the top was down the whole ride over, based on Court's hair:
D'Andra makes it clear that she's totally pissed with This Bitch for dragging Jimmy out to the cooking lesson to slap D'Andra on the wrist for not being a lily white debutante, reminding us that carting out the mother-in-law on Real Housewives is like bringing a gun to a knife fight. But I like how D'Andra says "I don't bring my mother to the dog fight; I fight the fight myself," when she's talking about a conversation that happened at her own mother's party where she literally asserted her mom was defending her based on an apron D'Andra wore.
Cary and Mark, Stephanie and Travis, and Rich (minus LeeAnne, because they Lead Separate Lives, despite Rich willfully going out to support LeeAnne's friends without her) all show up and the mural is unveiled, and yay, it's cool and amazing and stirring and supporting our troops is a bipartisan issue and this whole thing brought tears to my eyes.
Not to be outdone, This Bitch wants to make the night about herself, so she shout-talks to D'Andra: HEY GURL, LIKE THAT WHOLE COOKING THING WITH YOUR MOM WAS AMEEZING DID YOU HAVE FUHHHHHHHHHNNNNN? And I have to respect D'Andra for saying this about Dallas' Hera, Goddess of all Goddesses, aka Jimmy:
This Bitch immediately fucks off D'Andra's feelings by starting with "NO. NO. NO," as if personal feelings are something to argue, and insists that Jimmy was just trying to be sensitive, because by the way D'Andra, EVERYONE IS TALKING ABOUT YOU AND I AND MY MOTHER IN LAW CARE. D'Andra:
I'm drunk at this point, so let me just call it now that despite her insipidly wretched taste in fashion, I will always be SO. PROUD. of D'Andra. She explains completely rightfully that she felt "attacked" (ambushed may have been a better word, but w/e) by two women ganging up on her and trying to make her feel bad about grabbing a few drinks with a person she likes to let loose and maybe live her life like this isn't 18th Century St. Petersburg. This Bitch, offended beyond belief, explains that she is dis-KUSTED.
And I'm disgusted that you wore prophylactics on your ears, so good I guess we're even.
This Bitch is appalled that D'Andra "brought her mother-in-law" into the conversation (even though This Bitch brought Jimmy to the actual situation we're talking about and encouraged gold-painted diarrhea bees to fly out of her mouth) and warns D'Andra that Jimmy "is not a woman you want to piss off."
This Bitch doubles down and forebodes that people are going to be talking shit about D'Andra, like people who saw her hold a Keurig cup in between her butt cheeks while she was wearing leggings (which would be This Bitch and practically no one else, so I think we found the culprit).
This Bitch intimates that this conversation offends her because it's about her deity mother-in-law (bless her holy name),. So, armed with something she can actually fight for (the title of a family that no one cares about), This Bitch can finally act indignant on this show. She's had her first fight! She's finally got an enemy! Yay, I finally have a personality like a Real Woman, Andy! Can I be on Watch What Happens Live now?
So yeah anyway, This Bitch leaves D'Andra's event in a huff. Huff being a flurry of self-righteous imaginary feelings, of course.
Outside with Cary, This Bitch takes the same route as her mentor LeeAnne, shitting all over D'Andra under a veil of concern, sobbing about how "tired she is of people in Dallas talking about her." Oh, well then thank god for you, This Bitch, putting an end to all the relentless, ruinous gossip about D'Andra that literally no one knows anything about and is not even sneezing on this make-believe TV show.
Meanwhile, D'Andra gripes to her mother, and Dee has a perfect response, which is: why let other people make such a dent? You were born into a high-profile name and jealousy will always be a burden. Live your motherfucking life. Where's the bar tender. My husband's dead and nobody gives a RIP WHAT I do. Hey does that guy look single to you? Give him this key I'm in room 310 across the street.
Guys, Dee is really great this episode.
Anyway, because someone disrespected the Queen of Westcondia, This Bitch just bolts away in an Escalade, commanding the driver to GO GO GO, follow that specter of a car, that blurry amorphous blob This Bitch sometimes sees and thinks is motivation. Gosh, she's so powerful, so resolute! She makes for great lasting TV, don't you think?
Next week: Stephanie and That Guy I'm Trying So Hard Not To Like renew their vows so the ghosts in Stephanie's brain will go away forever:
Surprise! Dee is on the side of a stranger versus LeeAnne:
… And so, needing an ally, LeeAnne turns to the only thing that's left:
… and it's finally the beginning of the cast trip:
… which, as all Housewife vacations do, start out fatally:
I can't wait for it. Here we'll have them, enclosed against their will in a weird, whimsical, Nordic wonderland. Trapped in a tiny wooden house impervious to the furious winds and fetid attention racing around it, huddled in and hugged by the snow. Blissfully ignorant inhabitants meandering inside. That house will expose their worst sins and their deepest shame, embargoing them from the relief of fresh air and open sky. I think, with five rancid beasts caged in a cozy cabin like this, we'll finally get the Housewives horror story we never knew we were waiting for. We'll watch that little chalet slowly close in on them through the blizzarding days, driving them more and more towards madness, towards evil. And the ghosts will tease out their inner demons, stripping these perfect, man-made beauties for the innate monsters that live inside.
Next week's episode falls on Halloween, and I think this will be just the right sort of ghost story. As all Housewife episodes are: a tale of fearsome oddities, not quite dead but certainly not alive, wandering around a mansion, scales over their pretty eyes, skin flaking across the ornate carpet, voices warbling down empty chambers. They're chasing something dead and gone; they're whispering through their cobwebbed conscience. They're hungry for a tether. So that night, I urge you: come out, come hither, come near. Come on'a my house, where I'll give you tricks and treats and candy. Terrors beyond your wildest fastasies await your thirsty souls. I'll see you then… if you dare.
Want more TrashTalk? Follow us on Twitter for updates of recaps as they publish, like us on Facebook for a daily update, watch our TV parody vids on YouTube, or for funny TV pics, heart us on Instagram, and get the occasional gif on Tumblr!