Blugh, hiya Trashies. Listen, I gotta put this up front: I'm not excited for this recap. This episode was both a total snore and hugely disappointing in the way of both indentured misogyny and the manufactured fights that are pulling D'Andra and LeeAnne apart. I hated it. It was like watching your friend and her boyfriend, who you actually like, get in a super nasty and stupid fight at brunch. He says something sexist and then she cuts way below the belt, saying some shit about his dead father. And all you can do is sit there and get hammered on mimosas, except now you're just an angry, dizzy drunk with two assholes sitting across the table from you, and everything is awful, and all you want to do is watch something else. Alone at home with Netflix and your Eatin Pants.
Everyone has a pair of Eatin Pants. These are mine:
This episode was the second chapter in the saga of D'Andra and LeeAnne (LeeAndra?)'s falling out, so it opens on a jack-and-jill split scene of the two of them talking shit about each other to their respective significant others, Pirate Rich…
… and Mama Dee:
… who, if you'll remember from two weeks ago, promised to seriously hand over the keys of the business to D'Andra, for real, no foolin this time.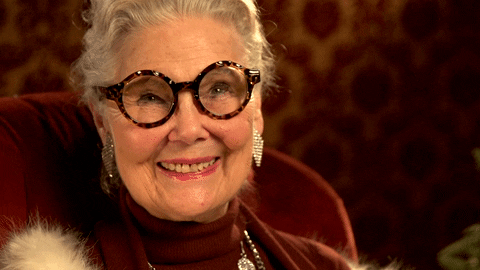 Oh and also, Rich and LeeAnne are at a restaurant with a waiter who does THIS when he's talking to customers:
Excuse me sir, I am not in preschool and you do not need to be breathing all over this table I'm going to be eating off of. Stand up straight and address me like the seated nobility I am. And the hired peasant you are.
D'Andra, meanwhile, is having a meeting with her mom and complaining that (yet again), one of the main ingredients for some formaldehyde face peel or whatever – something called SagBeGone III or some shit – is a few weeks late. Oh no! That's almost as unsettling as these Russian Circus pajamas D'Andra is parading around as an outfit.
Anyway, so yeah, LeeAndra gets into their fight. LeeAnne tells Rich that D'Andra insinuated that LeeAnne and Rich have an open relationship because they "lead separate lives." Rich makes a joke about keeping a second family in Colombia and I know LeeAnne trusts him and all but this "yeah right!" face she made was too hilariously transparent not to point out:
LOL she's totally in on it guys HAHAHAHA we're all having fun right
LeeAnne tells Rich that the reason she doesn't tell D'Andra about her and Rich's relationship is because D'Andra is now Brandi's "drinking buddy," and LeeAnne sure as shit doesn't want Brandi knowing all her personal bidness. Now, I don't know if that's the real reason LeeAnne isn't airing her dirty laundry, for the purposes of this show, it's a good enough excuse.
Over at D'Andra's office, Mama Dee is (surprisingly) the voice of OBVIOUS FUCKING reason. D'Andra relays to her mom the whole timeline of her fight with LeeAnne, including the part in Beaver Creek where LeeAnne gave a valid excuse for her reluctance to get married and D'Andra still didn't buy it…
… and ends with the explicit confession that she told LeeAnne that Rich was probably having an affair and ever since then she's been a total bully to LeeAnne by asking relentless questions that LeeAnne has shot down.
Dee, like I said, states what is clear as day: maybe LeeAnne doesn't want to get married. Maybe she does hate the fact that you're forcing her to talk about something she doesn't want to talk about. Maybe – did you ever think about this? – maybe it's none of your fucking business. Dee finishes by telling D'Andra to start worrying about things that actually matter, like this business and the cryogenic youth sludge you keep forgetting to order. She also adds that she totally loves LeeAnne more than D'Andra since D'Andra is a boring palette of eye shadow with deeply awful clothing and LeeAnne is an enjoyable laugh riot who is fun to cook with, so could D'Andra please get this friendship back on track?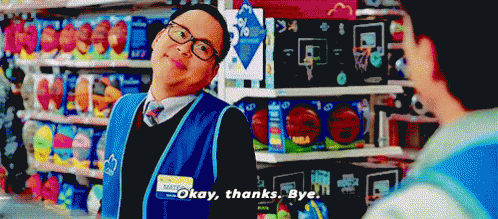 Next we have another scene that completely shriveled my ovaries. Oh my god. Remember how I said that This Bitch is like the death knell of feminism? Well Stephanie's the living symptom. To start out, her sister Tiffanie (ugh) is in town, visiting from a small town in Oklahoma (where Stephanie's from).
Stephanie tells Tiffanie about how nervous she is with Travis at Harvard for six weeks because she's on her own with the kids in a great big giant house. Guys, Stephanie literally knows how to do NUH-THING.
The longest she's been on her own was 10 days and it was enough to make her stand on the ledge of an overpass, clutching on to it with white knuckles, breathing down at the cars passing by, scared and exhilarated and vibrating, until Travis, who was smoking a cigarette on a nearby bench, noticed her. He walked over slowly and asked her name. "Stephania Vanderbilt Von Hoffstrom Ford Fartington," Stephanie answered shakily, stiffly craning her neck to look him in the eye. "I'll have to get you to write that one down," he said, which made her giggle. She softened, ever so slightly.Then he told her a story about getting run over by a car in Chippewa Falls, Wisconsin, one day when he was really little and ice fishing in the street with his dear old dad. God, it sucked, Travis chewed, staring down at the cars and shaking his head for Stephanie's effect. I bet Stephanie would hate to get run over by one of them cars. She would, she decided. Her life was an endless parade of parties and cotillions, yachts and polo matches, but it was worth more than this, hanging off a bridge and doing something stupid and dramatic and flippant. So she grabbed on to this new stranger's hand. She went to a party with him and drank stout. She danced like a fool and laughed like she had never laughed before, dizzy in a cloud of tobacco. Travis, the stranger, followed Stephanie to her fancy stateroom, and then she disrobed to nothing but a very expensive necklace. "Dope tits!" Travis cried, and then he doodled her jugs on a napkin from a bar. She knew right then and there, with her eyes piercing in to his, blue and deep as the ocean, as a sea full of a woman's secrets, that she loved him without condition or question. Her heart was soaring and her loins were aflame, and she let Travis take advantage of them both. And despite all the odds, he didn't die, and he and Stephanie got married and had lots of babies, and now she doesn't even know how to wash a dog.
Where are the towels that countertop is a death trap
Stephanie admits that she doesn't even know how to pay bills. Say sister mine, she asks, do YOU know how to pay bills? Uh, yeah, Tiffanie says, I just set up autodrafts. Stephanie gets all Part of Your World and literally says, and it comes out of that… what's the word?
"Account," Tiffanie finishes helpfully. "Because I have a job and make money."
Yeesh. But don't worry about Stephanie, you guys. As she bitchily reminds us, she has handbags that are worth more than Tiffanie's mortgage. LOL! Great. How pleasant it must be to be related to you, Stephanie Hollman.
The one silver lining she sees is that at least she's gaining enough independence to be friends with people other than Brandi, which, um, fine, I guess? But like, when you're in your 30s, isn't that natural? I'm 32 and NOT being friends with people and coming home to watch these idiots on my couch, with my dog and my wine, is infinitely more gratifying than catching up with someone I don't give a rip about (in Dee's words).
Brandi and her marital lifeboat new baby meet Human Thumb Bryan for coffee.
Bryan struts in tucking his super fly Raybans into his very expensive polo his wife bought him, thinking he's the hottest DILF in the joint. "Sup, little man," he says, noogie'ing the little baby's head, giving him autism for life. Such a sweet, chill dad! I definitely wanna bang this guy! Is what Bryan wants me to say.
Brandi tells Bryan that Bruin (god this fucking family and their Brnames) is sleeping better with the new nanny around, as if Bryan doesn't even live with the kid. Bryan huffs that he could tell Brandi was struggling with the three kids and thought to himself, nobly, "please just hire a freakin' nanny." Instead of something selfish like, "hey, how can I help my wife with all of this overwhelming responsibility considering I am also an Adult Human Parent Who Created All Of This With My Generous Wife?"
This is all obviously a slot for Brandi to poo-poo LeeAnne's insinuation last week that the Redmonds adopted Bruin to save their marriage, which she does, and who cares. Not me. In a flashback, we're reminded that they used to fight a lot and Bryan, unsurprisingly, is the kind of grown man who says "dude" to his wife. Dude.
Brandi suggests that they take Bruin out of the carrier, which is a conspicuous nod to Bryan to HOLD THIS BABY AND LOOK LIKE A DAD, PLEASE.
So he does and it's cute for LITERALLY three seconds, until this happens:
… which is obviously a problem for Brandi, and not the big man person at the table who knows a lot about football and stocks and the lunch menu at Scores but nothing bout changing no diapers.
You're right Brandi. Brian's a great dad.
Question mark.
It's time for the centerpiece event: the grand opening of Cary's laser centerrrrrrr!
If you'll remember from last week, this is where Cary helped Stephanie fire roast her taco back into a pin hole so she'd a) stop peeing her pants, and b) get as tight as some Boston College girls who shall remain nameless but definitely aren't meeting some shady blockhead named Travis in the Back Bay area.
One less thing to worry about!
Oh and how long is this gunna take? I don't like leaving my kids in the car for longer than an hour.
Mark is micromanaging everything and deciding how to safely set up a bar around all this bazillion-dollar medical equipment:
This Bitch shows up first and, continuing her trend of safe sex education through fashion, came dressed as a giant dental dam:
LeeAnne shows up next and shares this horrifying bit of information:
"I'm 100% into preservation of beauty. If after I'm dead a 21-year-old boy opens my coffin and would be interested in having sex with my dead body, that's what I wanna do."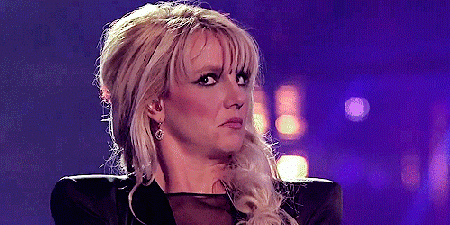 Bravo, never fire this psychopath. Keep her on TV forever. Even when she's dead and having sex with barely-legal grave robbing necrophiliacs. TELEVISION GOLD RIGHTCHEEAH.
Mark, bizarrely, walks up to hug LeeAnne:
Everyone is freaked out and confused, because remember this?
Of course you do. Never forget.
D'Andra, please.
True to form, this top is hidge. So D'Andra and This Bitch bond over both shopping at the same store that sells shapeless shiny tents for women.
Brandi shows up and everyone's uncomfortable.
Cary gives a speech about how proud she is of herself (rightly), but somehow ties that back to her dick of a dad in her interviews because obligatory story line (he wanted her to go to medical school instead of nursing school, and she didn't, because dads be absent or something, amirite).
And to be honest, outside of the forced connection to Cary's dad (who again, we have never seen once this season), this is all really endearing and motivational. Cary is super proud of herself and will gush probably 80 zillion times throughout this episode about how shocked she is to see people come out and support her.
It's like when you invite kids over to your house for the first time in high school and miraculously it turned into a sweat-slathered rage where people are puking in your grandfather's urn and a couple is having sex in the dog crate and a drunk girl put a cigarette out on your cousin. Wow, people must really love me and not my free booze! I'm so proud of myself!
D'Andra reminds LeeAnne that Dee wants LeeAnne to come to some stupid cooking class…
… which gives LeeAnne the opening she needs to pull D'Andra into a side room for a constructive(?) one-on-one.
Words cannot express my ire for this profoundly horrible top.
LeeAnne tells D'Andra that she's offended that D'Andra insinuated that she and Rich had an open relationship, and is also worried that she's spending so much time with Brandi, who LeeAnne thinks is using D'Andra's knowledge about the relationship against LeeAnne. D'Andra reminds LeeAnne that LeeAnne and Brandi aren't friends, and LeeAnne rightly – and timely – responds that that's exactly why she doesn't want Brandi knowing her business. Of course, in LeeAnne's hyperbolic delivery, it comes out that she "doesn't feel safe" with it.
D'Andra maturely admits that "that's fair" to LeeAnne's face but then, like a pit bull, screams about how LeeAnne's "deflecting" in her interview.
Meanwhile, at the bar (that's been put in an entirely empty room), This Bitch asks about the fight that Brandi and LeeAnne got in at the No Tie gay prom. I got a screenshot that perfectly encapsulates This Bitch's inflection:
It's like she can't talk unless her chin is on her shoulder.
Brandi explains how she thinks LeeAnne is jealous of D'Andra, and told LeeAnne at No Tie. Then, at the prodding of This Bitch, who is definitely not being led by producers when she asks questions like, "what did LeeAnne say when you told her all this. Was she like… freaking out. [dead eyes]" Brandi tells everyone that LeeAnne said Brandi only adopted Bruin to save her marriage. This Bitch and her condom earrings are totally incredulous in her interview, because This Bitch still hasn't even seen her own show.
Oh My Gawwwwwd WHIIIIIIIIT
Meanwhile LeeAnne adds, also rightfully, that she's concerned that D'Andra's bringing Brandi to events to which Brandi is not invited, especially when Brandi is a drunk slob kabob.
And, oof, you probably saw this coming a mile away, but this is where LeeAnne (maybe intentionally) erases all the progress she and D'Andra had just made. By introducing the concept of a drunk Brandi, she's called into question D'Andra's own drinking, which leads to that weird kind of conversation where you're like, I can drink a bottle of wine at lunch and still not be an alcoholic. HAHAHAHA RIGHT? I'M TOTALLY COOL AND FINE! And LeeAnne and D'Andra stare at each other in that kind of defensive "please don't make this conversation about alcoholism" way and it's super uncomfortable and I seriously want to quit this episode right now.
Because listen, I've had conversations with myself where the Little Angel Me is LeeAnne and the Little Devil Me is D'Andra, and I stop and ask myself, "hey, maybe I have a problem if I get nervous going home knowing there's no wine to take the edge off. maybe I can't do this recap if I don't drink and make myself funny. maybe there's a problem if I want a beer at 10 am on a Sunday because I think I need it to watch football." And then I sit and stare at a wall, depressed and terrified that I'm even asking myself about my drinking habits, and I get that face that D'Andra does, because what the fuck? I'm not a mess. I kick ass at work. I drive places without wrecking my car. I have three amazing, healthy pets with gorgeous coats of fur and liver pâté in their breakfast. I have those pets because I've consciously made the choice not to have children, which I've carefully avoided with religious adherence to a pill and doctors' visits and respect for my sexual and reproductive health. I slip into bed and fall fast asleep, surrounded by blue screens that blare content I've earned. I pay for my own vacations and luxuries… and… booze. And I realize that I justify how good I have it by the amount of free time I give myself to drink, and then I realize that I'm garbage, and not only that, but I hate the Angel Me, the LeeAnne, for making me feel like a wayward victim, for robbing me of the joy that a glass of wine brings.
Seriously, I hate this episode.
D'Andra asks if LeeAnne thinks she has a drinking problem, so LeeAnne backpedals and says that she's noticed that whenever D'Andra's with Brandi, the fun is always thanks to alcohol, and that's probably because Brandi is under a lot of pressure right now and "needs an escape," which D'Andra provides. In LeeAnne's interviews, she full-on says, also, that in the past, D'Andra's had a problem with alcohol. This is important. Take notes. Because you know LeeAnne might try to HouseTrump her way out of this.
D'Andra then yells about how offensive the insinuation is since her father was an alcoholic and shot himself while drunk, and OMG Jesus Christ and every other holy thing that was in that big book. What was it called. The Boogle? Yeah, that. But with a dad's suicide on the table, this is officially too much.
I know I'm supposed to take this seriously but D'Andra looks like a murderous French clown.
LeeAnne insists that she wasn't accusing D'Andra of being a drunk, but as D'Andra says entirely accurately, "LeeAnne is a master at not saying something, but implying everything." And it's true. LeeAnne is a beautiful tropical fish in this franchise. Just the right mix of funny and human and ruthless that turns a Housewife into a dynasty feature. But what keeps her on this show is her brilliantly calculated concern: her ability to gently pull someone aside and warn them that she'd never talk about their parachute adopted baby or their affair or their cracking veneer of sobriety, but someone else would, and LeeAnne's just looking out for you.
But by then, the rest of the cast have tapped LeeAnne and D'Andra out.
Cary excuses herself to "go work" (aka get more drunk and hang over everyone, thanking them for coming) and D'Andra gets up to use the bathroom, so now it's just LeeAnne and her lacky, This Bitch. This Bitch informs LeeAnne that Brandi's all pissed because LeeAnne was BASHING BABIES. LeeAnne puts it in context: she just asked Brandi how she would feel! if LeeAnne ran around telling everyone that Brandi only adopted a baby to save her marriage. This Bitch plants her chin on her shoulder again to say ohhhhhhhhhhmigawd IGETITNOW.
LeeAnne's all pissed (psyched) because now she knows she's the villain of the show again.
FUCKJESS
Meanwhile, D'Andra and her heinous blouse go back to Brandi and Stephanie and the Friend Of Whose Name I Forgot (Joyce! haha Me: One, Alcoholism: Zero) to spew about LeeAnne and how vile her "accusation" was.
Stephanie and Brandi gush that they've "never seen D'Andra that drunk!" And a part of me wants to tap them on the shoulder and remind them of what functional alcoholism is. Like, par ejemplo, I don't show up to charity events lit out of my fucking mind, swaying in the middle of a dance floor and blinking slowly, like Brandi. I don't waltz across the world literally behaving the same way I did when I was 20 and funneling Long Island iced teas into my stomach, like Brandi. I don't get drunk and go on Baby Finder and bring home a human, like Brandi. But I think about alcohol all the time and weigh my desire to drink tonight or drive somewhere, and hey! That makes me a functioning alcoholic.
But still, ya know what, I get it. Despite whether or not LeeAnne was accusing D'Andra of a problem or not, she touched on the very issue that killed D'Andra's father. In a public way, on camera. And that is SUPER duper shitty. And D'Andra, because she's not that brutal enough at this game, would never do that to LeeAnne. She'd never bring up LeeAnne's absent parents. She'll broil up a brew of infidelity rumors, but she'd never touch on something so traumatic.
D'Andra tells the seriously horrendous story of finding out about her dad died in her interviews. I'm not even going to touch on it because, personal shit. And that's not what you're here for. You're here for joke's about queefs.
Everyone perches around D'Andra as she cries and they say "GIRL…" like a million times.
I'm quickly learning that "girl!" is endemic to Dallas. It's what they say in place of like, "listen to me" or "I'm so sorry." GIRL. What an empowering word to these ladies, like a neon pink fist shooting out into a dark black, starless vacuum. An unraveling pussy hat, looking for an anchor. A woman-to-woman appeal. It's like a feminine response to being surrounded by husbands like Bryan who start every serious overture with "dude." Dude.
Girl.
So here's what happens next.
Cary comes in and is hilariously and ironically wasted from "working" so hard at this event.
Alcoholic? Where. Where are the alcoholics. Can I have an alcoholic? What goes in it? I can NOT do tequila right now. OK maybe one tequila shot, chased with an alcoholic. Let's party!
LOL BURP
Girl.
Before everyone leaves, the ladies all get together for their Bravo blog/Instagram/Reality Tea publicity shot, and LeeAnne takes it as her opportunity to explain to Brandi that the baby comment she made at No Tie was purely hypothetical.
I love how Cary is hypothetically just staring at the elevator, thinking about chicken wings.
Brandi totally doesn't get what LeeAnne's saying, insisting still that LeeAnne made an "accusation," but she is right in her interview when she asserts that LeeAnne, at No Tie, was coming from a "hurtful, negative place."
LeeAnne and Brandi go back and forth, spitting fire and staring daggers at each other, until Cary drunkenly leans in and is all, "mmmmmlesss not do this atmye bizness… nother time… my bizness…"
… so the ladies back off as Stephanie interviews that Brandi "isn't blameless," garbling on about how both LeeAnne and Brandi have said stuff to each other to "cut deep," plus some bullshit about herself being omnipotent since she's now friends with BOTH of them, yay!
The Face of Omnipotent Clarity
Stephanie and Brandi share a ride home and Brandi immediately launches into a tirade about LeeAnne. Stephanie, wisely, just sits and hums and nods supportively, saying absolutely nothing to damn LeeAnne.
… even when Brandi insinuates that LeeAnne is only being friendly to Stephanie to get under Brandi's skin. That hurts Stephanie, understandably, since she already has a deep red negative opinion of herself, and would be triggered by the idea of someone using her. And triggered by the idea of someone trusted and intimate, like Brandi, insinuating that Stephanie is just emotional capital in a game of more powerful people.
I don't need to spell out for you that even though Stephanie was ostensibly talking about LeeAnne right there, she was directing it to Brandi. Brandi, who doesn't see the trees for the forest, and keeps haranguing about LeeAnne, calling her "smoke and mirrors."
Stephanie, girl, poor Stephanie, just sits across her and nods meekly. Girl.
She's just like D'Andra. She doesn't understand the ways yet, girl. She's still a flickering spark, flicking off the flint, girl, and creating all but the smell of sulfur with a spark. But she's still a girl, girl, full of potential, full of fury, full of dangerous, weighty thoughts and volatile compounds. And girl, unfortunately those thoughts and compounds sit in the brain of a woman, trapped in the body of a girl, who like D'Andra, still doesn't know how to free it. But that girl is in there, girl, and she's waiting to break free. Rearing to show the world what this girl can do, girl. Ready to holler and throw and kick like a girl. Ready to conquer the world, girl. Because, girl, don't you know? She'll be a woman soon.
Girl!
Next Week: KETCHUP. KETCHUP. MORE KETCHUP. and bad white lady hair.
And there's more shit about D'Andra being an alcoholic, but that's not funny, so I'm ending this dumpster fire of a recap here. Bye!
Want more TrashTalk? Follow us on Twitter for updates of recaps as they publish, like us on Facebook for a daily update, watch our TV parody vids on YouTube, or for funny TV pics, heart us on Instagram, and get the occasional gif on Tumblr!