Hey Trashies! Thanks for your patience as I pretended to be a decent human being in front of the OWN global marketing team in New York. Much appreciated.
We're at the episode where we're realigning alliances, introducing a shake-up that will potentially have ruinous consequences for the Reunion, if not series in general. To introduce us to this point, quite bluntly, we open on two lunches: Stephanie, LeeAnne, and This Bitch…
… and Brandi and D'Andra and one of D'Andra's Ugly Blouses.
Sort of like a HouseWifeSwap, if you will.
Stephanie sits down and (rudely) tells the girls that she's not going to eat anything because she just came from brunch, but LOL, she will drink a meal!
These bitches are SO ready to get hammered when the sun's out.
Jesus. I know the answer is drivers, but how any of these women responsibly live and move around Dallas is beyond me. LeeAnne orders an entire salmon: just redirect the rapids to our table and I'll catch it with my huge menacing teeth! This Bitch orders the "steak frit-tays," since she doesn't know how to say "steak frites." Because, ya know, she's a SOCIETY WOMAN who MARRIED INTO A MONEYED FAMILY.
Stephanie admits that she was nervous to come to lunch because it's "uncharted territory," calling herself "Stephina Columbus," and This Bitch makes some painfully obvious and character-true metaphor about Stephanie "rushing their sorority," calling her a "pledge." Now, I was the president of my sorority, but even this makes me cringe. I was the president of a sorority that broke ties with the kind of sorority that produced this bitch. The kind that brings you in and dictates what color bra you should wear or how long your bangs should be or what level to acceptably apply your self-tanner and tells you to slut it up at the Sigma Nu mixer at the risk of getting c**t punted. For further reading, I urge you to check out this book Pledged, and how it has forever Brett Kavanaugh'ed (rightly) the idea of pledging Barbie sororities.
Welcome to Gamma Phi Dummi, where we wear condoms on our ears instead of pledge pins.
As a correlation, Stephanie makes a joke about chugging a beer, which reminds LeeAnne of Brandi's beer funnel at the rodeo. Like the peer-pressured try-hard she is, Stephanie laughs at the story and makes fun of her best friend Brandi, suggesting Brandi keeps beer funnels stowed in her body cavities. LeeAnne suggests that Brandi might need vaginal rejuvenation, and Stephanie announces that she has a plan to do just that.
Sigh.
Because always, ALWAYS on these shows, we have to talk about these women's vajhines. I don't know why, I don't know how. But it's a reality I've just come to accept. Sort of like traffic and anxiety-inducing STD screenings, it's just one ugly, frustrating sacrifice I have to make to continue living my life as a garbage human and single adult who enjoys trashy television.
Stephanie explains that the rejuvenation is for:
… since having babies makes your urethra completely pack up shop and retire. And I'd add a cough cough to this, but it's not just having babies. I'm 32 and childless, but every time I sneeze I wee a little. See why I didn't add the cough cough? I'm not wearing a panty liner! I get it.
LeeAnne gets it too, even though she's never birthed a child, and This Bitch helpfully surmises, "oh! from age." LeeAnne:
Her nail and ring game is always on point, BTW.
Having already likened This Bitch and Stephanie to "Barbie and Skipper," LeeAnne all but treats them like tiny Mattel dolls, banging them together and saying, "kiss! KIIIIIIISSSSS!" She's like, you guys are so much better outside "the group!" You're even wearing the same color! Stephanie and This Bitch even laugh about both having sons with the same name. Stephanie confesses in her talking head that she wants to get to know the rest of the cast without Brandi since people already see her and Brandi as one person, which is basically true. LeeAnne tells Stephanie the gossip she heard from Cary, which was basically: Brandi thinks LeeAnne is telling This Bitch who to be friends with. LOL, it's so not true! LOL, who cares.
This Bitch announces that she's Chair of No Tie's fundraiser and invites Stephanie and LeeAnne to the upcoming 80s Prom they're throwing.
For context, No Tie is an AIDS charity serving Dallas, and… (god I know I'm going to Internet Hell for saying this) the idea that they've given their gala an 80s theme, remembering when AIDS was at its most viral, unknown, ignored, and stigmatized*, makes me cringe. JUST A LITTLE. I'm firmly convinced that it was This Bitch's idea. Anyway, obviously it will serve as the denouement of this episode.
* further viewing on gay culture in the 80s and the epidemiology of AIDS, which I highly recommend since I'm weirdly fascinated by it: And The Band Played On, The Normal Heart, Pose, Paris is Burning
Then they all get tequila shots and none of them finish it and they all congratulate one another on being pussies.
Over at Brandi and D'Andra's restaurant, they each order rosé and the waiter asks if they just want a glass each or a whole bottle to share, and they each get that look on their face that you make when you're daring your friend to order the bottle so YOU don't look like the lush.
Brandi bravely asks for the bottle and D'Andra blurts out, in the way one does, yeahjustwithtwoglasses. whynot. wehavealottotalkabout. LOLOLOL. Girl, whatever, you are rich and it's Saturday. Own it.
Brandi breathes out to D'Andra that she finally hired a nanny so she could "have a little me time," which doesn't include straightening the back of her hair correctly.
I'm not one to judge, but damn.
D'Andra relays that she and LeeAnne got coffee, where she unnecessarily needled LeeAnne into talking about her wedding, making up this bullshit about LeeAnne not seeking support at a trying time or something, that trying time being not getting married to Rich because he's DEFINITELY having an affair (that's D'Andra's excuse for sticking her nose in all this: that it's all LeeAnne's fault), but eventually concludes that "maybe it's none of my business."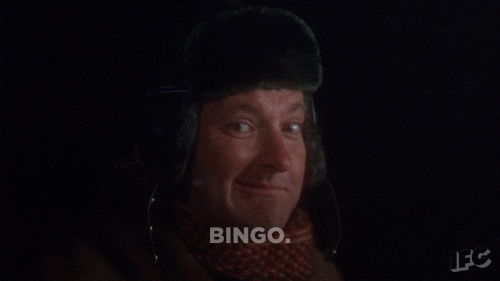 D'Andra insists that LeeAnne knows Rich cheats, but doesn't tell her and blocks D'Andra out because… reasons. Again, even if this were true, maybe that's OK? There are plenty of people with open marriages who are perfectly happy, but whatever, this is D'Andra's crusade, and even though she insists that she doesn't want to point it out, she points it out (all the time), and "sadly" tells Brandi that "maybe this marriage is never going to happen."
Brandi (who has a reasonable axe to grind with LeeAnne, since LeeAnne's been telling everyone that "Brandi's a bad influence," since Brandi is stealing D'Andra away from LeeAnne), reasons that LeeAnne "is full of shit" and is faking every aspect of her life. She then pulls out the Sisterhood Trump Card, telling D'Andra that L'Anne is probably jealous of you: You have this amazing husband that loves you and supports you and you married for love and she can't even get Rich to walk down the aisle. D'Andra sits across the table with a straight face but this playing in her brain: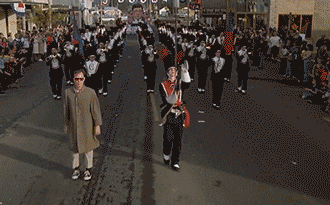 Brandi concludes that the wedding "is not happening" as D'Andra mournfully confesses that she's been shut out of LeeAnne's life.
Later, we see more alcohol being poured over an amazing voice-over of Brandi growling: lllllleeeets get DRUNK! God I wish I had audio capabilities with these recaps. So anyway, drunk they get. Eventually graduating to tequila shots.
… again: HOW DO THESE WOMEN FUNCTION. I am as alcoholic as they come but the idea of consuming this much poison in broad daylight gives me second hand embarrassment and makes me want to sleep FOREVER.
Later, LeeAnne goes to an LGBTQ fundraiser and talks about how she misses D'Andra. She's wearing a bangin outfit with Clydesdale booties and talks to a bunch of old queens, recreations of the old Harvey Fierstein Aging Gay from Big Mouth Season 2:
After the commercial, Brandi, D'Andra, and D'Andra's Ugly Bellbottoms stumble in and we realize that a) it's the same day of their boozey lunch, b) they've been drinking all the way since, and c) as result, they're fucking comatose.
LeeAnne tells D'Andra about what Cary told her at the painting party: that Brandi thinks LeeAnne thinks This Bitch does something and Someone said Something. D'Andra, way too out of her mind on mixed wine and tequila, is like, yeah, um, maybe you all need to come together and talk about stuff and not keep talking to me about this and forget you even saw me here because literally I have no idea what's going on right now cool thanks.
Anyway, LeeAnne tries but gets nowhere with Brandi's whole insinuation that LeeAnne is "in This Bitch's ear," basically because Brandi is clinically shitfaced.
It's the Whole Nines: rocking on her feet, blinking really slow and often, repeating questions back in only half their iteration… LeeAnne laughs but gets nowhere, with Brandi only sleepily putting up a valid defense that LeeAnne has on multiple occasions talked shit about her. In Brandi's defense, she has a dog in this fight, and she is right, but she's honestly so incapacitated at this point that it's useless, with her just staring vacantly and shouting out stuff like "are you fuggingkiddingme, LeeeeeeeAnnnnnne." This scene would be a waste if not for the fact that it showed Brandi in all her inebriated glory.
It's OK, she has a nanny.
HEY BEHB, This Bitch is here to disrupt your work hour.
This Bitch shows up to disrupt Court at his office to give him an update on Sparkle Dog's progress. We learn that it's littered with art from a Roy Rogers' rest stop on the New Jersey Turnpike, circa 1997.
We also learn that Court spends his day watching very relevant muscle car videos on YouTube:
This Bitch opens by whining that her kids – who have a nanny she employs – won't leave her alone. "Mommy, mommy," they cry, ripping their teddy bears open for the unrequited love they feel for that selfless mother of theirs, ripping at the splinters of her walk-in closet while she's on a conference call, sabotaging her plans to work out. Then she says she knows everyone thinks she's crazy for inventing pink dog food because dogs are color blind, but SURPRISE, there's NEW. RESEARCH:
Court says they need dogs who can see "red and green," because as it stands, This Bitch is only selling about 10% of the product that she needs to be successful. She deflates, and then pouts that he's being harder on her than he would with other clients, and Court, who's only been condescendingly patronizing to this point, reminds her that this is his job and if anything he's being soft on her.
So she breaks out her PINK NOTEBOOK and LIGHT-UP PINK FLOWER PEN and tells him she's about to make a call with a global distributor.
READY TO BIZNISS
The distributor tells This Bitch and Court that he can definitely see a market for Sparkle Dog in anime countries like Japan and South Korea, not because of the quality of the product itself, but because the label looks like MR. SPARKLE-UH: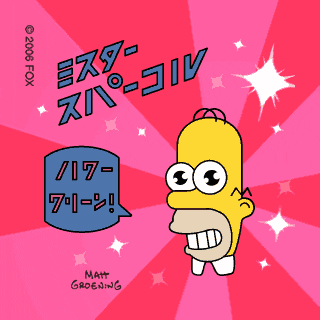 Court is beside himself as This Bitch beams in victory:
And fuck me, she's right. She got it. She got lucky, but she got it. She made a dog food for tiny harajuku girls that like tiny things like tiny pink dog food to feed their tiny dogs. Domo arigoto! This Bitch reminds Court that "This is only one call, honey," and he braces himself in his chair and says, "oh boy," reeling at the joy he finally feels over finally not feeling guilty at the prospect of divorce.
Stephanie got her vagina lazered, which I will not dignify with a recap but here are some screenshots:
I will say, she did make a joke about going on a date with the surgeon:
Which went over remarkably better than when I told the ultrasound technician who was testing me for endometriosis to buy me a drink first. Some people are so uptight. Sort of like Stephanie's rejuvenated vagina.
Later, Stephanie tells Cary that "it's like so great that you're being honest" but "I fill like you're stirring the pot," referencing Cary's recent proclivity to tell everyone everything, all the time.
It's the day of the 80s Prom! Stephanie is COMMITTED, with a team of gays who give her pageant hair and custom-made braces:
Brandi show's up to be Stephanie's "Prom King," as some sort of off and confused version of Slash from Guns N Roses:
We learn about Stephanie and Brandi's proms: Brandi, as we know, has been with Brian forever and thus did not lose her virginity on Prom Night.
look at that Toothy Frustrated Brian
Stephanie, meanwhile, planned for it all along, but her date lost the key to the hotel room so they DID IT IN HER CLOSET AT HER PARENTS' HOUSE:
Identities concealed to protect the closet-banging anonymous
My proms were pretty tame, outside of making out (for the first time), and I didn't lose my virginity till I was the ripe old age of Twenty and Wasted. What were your Proms slash Virginity Losing stories? Share in the comments!
I feel like one ubiquitous experience is your parents taking embarrassing pictures of you with pinning boutonnieres and corsages on your date right beforehand, which Stephanie covered by having Tyler take pictures of her and Brandi:
Guys, I hate to say this, but This Bitch nailed it:
… mainly by already being a Material Girl in real life, but still, job well done. Also executed correctly are these Gorgeous Ladies of Wrestling (GLOW):
Also nailed it, but in a less obvious sense, is LeeAnne, who showed up in full JERSEY GIRL POWER BITCH COMBOVER GLAM, god I love her:
Venison ah l'aw-rohnj
What I also love is LeeAnne running through all of the carefully placed balloons shouting "wooooo!" It reminds me of when my parents took our family to the National Mall and my brother used to run into crowds of pigeons just to fuck with them.
She also admits that the 80s were the height of her (pageant and) hair days, stating "God and I were communicatin' via Aquanet":
Cary's hair is ON. FUCKING. POINT. but since she doesn't like to "dress in something tragic," the rest of her falls flat:
On the limo ride over, Brandi and Stephanie don't awkwardly make out over her braces (invalidating my entire prom experience)
… but rather drink as Brandi relays the fact that she went to lunch with D'Andra (and killed herself with tequila). Brandi explains that she and D'Andra agree that something's going on with LeeAnne and Rich, and that LeeAnne's up to her same old tricks, but honestly, I can't hear any of it over the thought that Brandi's wig looks like a bunch of loose pubes.
Stephanie thinks that D'Andra's just "winding Brandi up," and Brandi thinks that LeeAnne is using Stephanie, but the two of them re-cement their friendship before leaving the limo.
Inside, LeeAnne tells the story about the fundraiser the night before and how Brandi (uninvited) showed up naked wasted. Cary rushes to Brandi's defense.
This Bitch gets up on stage to thank everyone for being here:
… as D'Andra shows up in a meh costume:
It's like, everything is on point, but D'Andra sort of dresses and makes herself up like this all the time, and she sort of put everything together in a blob, so it doesn't leave a lasting impression, you know what I mean?
So 80s Looks, ranked:
ugh, kill me, This Bitch (for being way too on-the-nose)
LeeAnne (for looking both gorgeous and 80s-appropriate)
Stephanie (admire the adolescent, Never Been Kissed touch)
Cary (perfect hair, should've followed through with the clothes)
D'Andra (this idiot dresses in the 80s every day, and still couldn't nail this) ("D'Andra nailed the 80s; it looks like she did yesterday" – LeeAnne)
Brandi (for going the Party City route of Not Getting It)
Brandi takes LeeAnne out into the Lobby, where LeeAnne flatly tells Brandi that she was wasted last night and it was embarrassing:
And sue me, I know I'm agreeing a lot with LeeAnne lately (she's been liking all of these recaps on Twitter and replying to me so now I'm her happy servant), but even in the face of Brandi's defense – I have three kids! I deserve a day off! – LeeAnne has a point: you can get wasted all day and still NOT show up to a fancy fundraiser, to which you weren't invited, barely able to stand on your own two feet.
Everyone at the table has a very apologetic view towards Brandi about all this, by the way:
… realizing that D'Andra brought Brandi to a "boozey lunch," and then after watching Brandi tank herself on tequila, brought her to a fundraiser a couple hours later. You know how we do!
Brandi acts like D'Andra's minion and asks why LeeAnne and Rich haven't set a date. LeeAnne, wide-eyed, tells Brandi that it's none of her business:
Also, as LeeAnne says, this line of questioning can be turned around on Brandi: did she and Brian adopt a baby to save their marriage?
Brandi, outraged, insists that "this isn't about me," (and it's not about me, LeeAnne rightfully counters), and then Brandi asserts (once more, and bravely in the face of the person she means it to) that LeeAnne is jealous of D'Andra. "Because she's walked down the aisle," Brandi pushes. "More than once," LeeAnne pushes back.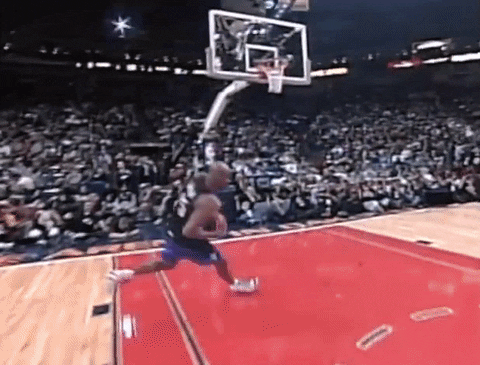 "Walked down the aisle? Wow, wonder where that came from, D'Andra," LeeAnne drawls out in her interview.
Eventually D'Andra wanders over because she "lost her purse,"  and now that Brandi's planted the seed of JEALOUSY, D'Andra doubles down on the concern-trolling:
LeeAnne cuts through the bullshit to tell D'Andra to knock it the fuck off:
Guys, the MEDITATION BOWL can't get her out of this one. She adds that she'd never speak about D'Andra and Jeremy – who by the way "live separate lives" – the same way D'Andra has been talking about LeeAnne.
Meanwhile, Brandi sort of holds Cary's feet over the fire over spreading gossip, and Cary owns up to it drunkenly and Brandi forgives her drunkenly and WTF who cares, Cary is untouchable:
Over there, LeeAnne tells D'Andra that she has plenty of plans for the wedding in the works, and excuse her for not telling D'Andra what sort of flowers she chose or the venue that clearly had to pass the D'Andra Approval. D'Andra keeps barking about not being kept in the loop when LeeAnne finally says, SOBERLY!:
At that point D'Andra flies off the handle, persisting that LeeAnne hasn't been straight with her about anything, to which LeeAnne mercifully responds:
D'Andra interviews that she just DOESN'T KNOW WHAT TO SAYYYY! when someone comes to her with a rumor about Rich's infidelity. Ummm, how about "mind your business" or "I've known them for 10 years and that's bullshit" or literally anything except sowing doubt in your best friend's brain? I dunno.
Anyway, to prove I'm right and that LeeAnne is the muthafuckin GOAT, she gets crowned Prom Queen, and D'Andra leaves in a huff.
C'est fin. Next week:
D'Andra goes to the last friend she has: her mom, who basically tells her to let LeeAnne live and let live.
Brandi tells everyone that LeeAnne thinks she adopted a baby to save her marriage:
Mark shows up to a party after getting sucked off at the Round-Up, and hugs LeeAnne, who knows the Boys Who Did It:
LeeAnne maybe calls D'Andra and her awful blouse an alcoholic, and D'Andra cries all over her satin:
And the rest of us just keep living, roaming the halls, slamming lockers and searching for acceptance. Like the Housewives, we're all just Molly Ringwalds, making the most of it and fashioning a brilliant sexy something out of nothing. Feeling angry and right and wronged, turning to our quirky elders for stories of self-acceptance. Forgetting the Duckies in a sea of Blaines. Leaving the feather-haired adonises like Steff to me. Mmmmm. Steff. I'll bang your coke-dusted 18-year-old body any day. Anyway, what? Oh right. Lyrical closer. That's just who we are: weird, lost little kids, trying to make it in the preposterous universe of high school, respecting the food chain. Which means we climb it ruthlessly, heartlessly crushing the ones beneath us, banging our bodies and our terrible pink fabric against the ones above. Hoping someday, somewhere, it'll get better. Hoping that the ones who stupidly stick with us stay with us forever.
But if you leave, don't leave now. You always said we'd still be friends.
Want more TrashTalk? Follow us on Twitter for updates of recaps as they publish, like us on Facebook for a daily update, watch our TV parody vids on YouTube, or for funny TV pics, heart us on Instagram, and get the occasional gif on Tumblr!