Hey Trashies! Brief programming note: this recap and the next are/will be posted Saturday evenings because I'm traveling for STUPID WORK, and the WiFi at the Hampton Inn is shoddy as is without me streaming Bravo on a laptop and Googling stuff that leads me to restricted sites. I guess I need to hire a nanny for these recaps! Speaking of, this episode was kind of a dud: a reminder that these dummies are getting restless but are between fights, and somehow need to manufacture new ones out of thin air. That said, it entailed dogs and children (with their own nefarious scandals afoot), so all is not lost. Come with me as we dive into the lesser-known intrigues of The Real Housewives of Dallas.
We open pretty much right where we left off, right on the heels of This Bitch and Court's depressing, mid-century gender-charged talk about business (specifically, how collecting business cards at a convention is not the same as doing a good job in business). They're moving into the kitchen to have a Spanish cooking lesson with their children who are sponsored by Expedia: Hilton and Cruise.
Optically, this is a pretty benign – if not good – scene for This Bitch. She and Court are actively participating in something with their kids instead of outsourcing the activity to a nanny, and This Bitch is going on and on about how she really wants her kids to know Spanish. The whole time I was right on the edge of my seat waiting for her to say something clueless and racist, but she didn't! This Bitch explains that a lot of countries in the world speak Spanish and she wants her children to be able to communicate with them. How refreshingly global and not gentrified of her. Damn, This Bitch, you get my Most Unlikely Source of Grace Award this week.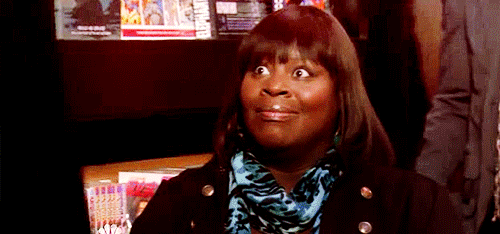 This Bitch also talks about how she's been on this Spanish thing with them since they were babies, so little Hilton is practically fluent at this point, and even speaks with a proper dialect and everything.
This is like the eighth time this kid has worn that headband so I think I'm gunna change her name to Pom-Pom
What's also kind of good about the Spanish lessons is that This Bitch barely knows any Spanish herself, so you know that she's only instilling it in her kids for their own good and not hers. I mean, she's seriously bad. She's like at the level I am ("gato" is cat and "perro" is dog and "puta" is most women on this show), but at least I know how to pronounce the words. She's the kind of person who calls that chicken restaurant "El Polo Loco" and asks for a "kaysa-dill-uh" when she gets there.
All in all, it's a sweet scene, minus Court's frequent jokes about This Bitch burning the house down (guys, this joke is unoriginal and way more sexist than you think it is) and him daring his wife to shove a whole cupcake in her mouth.
"Girl you are writing bloggers' jokes for them when you accept a challenge from a dude to fit something in your mouth." – Romina
One more positive thing from this scene is a new interview look for This Bitch, which is also working in her favor.
It's not the best (lots of early-2000s prom going on here), but it doesn't look like what a librarian would wear to a royal wedding and also she doesn't have condoms on her ears, so… B+! Way to break out of your comfort zone, This Bitch.
Speaking of terrible dressers, let's check in with D'Andra and her ugly expensive blazers!
On a scale of one to bonfire, how flammable do you think D'Andra's closet is?
My guess is "Waco Siege"
D'Andra briefly checks in with Koen, the stepson she hasn't fucked up a relationship with.
For context, D'Andra reminds us that last year she totally burned all ties she and Jeremy had with Jeremy's other son, Keatin, who is a sentient beanie with no identity and a dependent, parasitic relationship with people's couches.
D'Andra (and Jeremy, question mark) kicked Keatin out when he showed no commitment to getting a job or an education, but I'm not entirely convinced that Keatin and Koen aren't actually just the same lanky ass twenty-something with interchangeable hipster/prep costumes. Like, if Koen is Snoopy, Keatin is Spike: just draw the same dog but give one a five-o-clock shadow and a dirty hat and a listless expression. Regardless of the logistics, the Good One is here! The one who wears Vineyard Vines tees and wants to transfer to a college in Dallas and loiter around the kitchen smiling at everyone while he makes sandwiches! Oh thank god, D'Andra thinks: "with Koen I have the chance to start over and try this again!"
D'Andra's hoping that the bond she develops with Jeremy's kids will fill "the void" of not having kids.
Hey, speaking of motherhood!…
… my ovaries just withered away!
Dee pulls up D'Andra's drive and walks out of the car looking like a member of the fucking Volturi. She rings D'Andra's doorbell and I'm immediately reminded of this scene from Christmas Vacation.
D'Andra tells us that it's been four weeks since she and D'Andra have spoken on account of their fight, and we get probably the 40th iteration of a scene that the Bravo editors really seem to love, which is Dee telling D'Andra "you can sell [your business] on the street; I don't really give a rip what you do."
D'Andra, her ugly blazer, and her mom sit down for a "business meeting."
She calmly starts out by recapping how she's got to sever business ties from Dee and start over from scratch, but quickly breaks down in tears and cries about how she's tired of being stressed and angry, and she's scared of losing the relationship with her one living parent.
With all the emotion she can muster (which is about 2 mg, diluted in a hogs head of bourbon and fiber pills), Dee admits that she's in the same boat. She confesses that D'Andra is all she has and fighting about the company with her isn't worth the risk of losing her. So fine, whatever, Dee concludes, shrugging her shoulders cavalierly: "you can keep building the company; I don't need it." Wow, thanks? That's so… sweet? The tired, 77-year-old ox that is Dee also adds that her empire is now 100% in D'Andra's control.
D'Andra asks her mom what brought about the change of heart. Dee, kindly veering from the obvious (which is, "I'm old as fuck and I'd rather sit by a pool getting drunk with gay men than be chained behind a desk for your stupid reality show"), just pops up and asks why D'Andra just can't be happy and thankful in return. D'Andra says she's in shock. "Well so am I!" Dee responds, "but I'm happy shocked!" Methinks this also translates to there's a surprise from the IRS waiting down the line, so have fun with that, daughter mine.
Then Dee gets a rather unprecedented talking head of her own:
Dee says that when she handed the keys to D'Andra last year, she knew D'Andra wasn't ready for them (then why'd you do it…?) but now she realizes that micromanaging her company isn't worth losing her relationship with her daughter. She praises D'Andra's business prowess but says with zero confidence that the business could either succeed famously or "fall flat on its face." Read: have you been paying attention bitches? I'm old and I want that Mai Tai already. Who cares what happens from here.
D'Andra and her mom reach a happy conclusion and shake on being mother-daughter again; Dee even cracks one *tiny* little tear for her only child (if you were watching closely, it was a little dandelion spore that escaped from her tear duct, then let off a dusty "pop" as it evaporated into thin air). Dee also says that she'll have her lawyers draw up the papers, which D'Andra is desperate to sign to ensure Dee makes good on her promise. Which is great. Because we all know how well contracts work out on the Real Housewives.
Stephanie brings her kids to a hip hop dancing class. They've been loading up on sugary sodas so get ready for them to be totally invested and attentive and for this to go perfectly well.
We find out that Cruz is an amateur break dancer:
… which means he's only the second little white boy on Bravo to show an interest in urban dance stylings. LOL, remember on the first season of New York when LuAnn was still pretending to be an uppity bitch countess and invited a break dancing coach over to her gaudy townhouse for Noel and thought that somehow humanized her? Simpler times. By the way, when I was trying to find a video for it, I ran into this blog post about Noel, who is now making his own music and released a song in 2015 hilariously titled "Covered in Pam."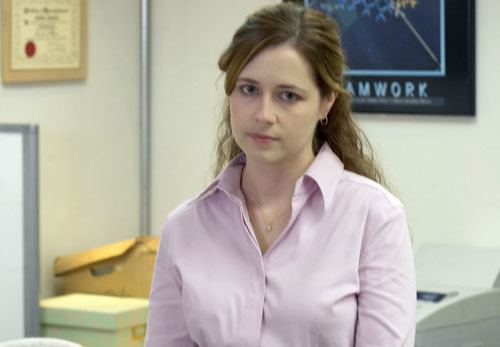 Despite lyrics about Heinz Tomato Ketchup, the song is actually pretty good for an 18-year-old. God, LuAnn's kids and their insistently divergent *artsiness* are so bizarre.
Anyway, back to Stephanie and hers. With Travis away for six weeks, she's trying to distract herself and the kids with fun things like this dance lesson. Most of it is for Cruz, who during his battle with dyslexia and learning disabilities, hasn't been excited about much in the past year. He's painfully shy and sweet, and Stephanie really seems to be killing herself as she tries to bring him out of his shell and awaken his passion.
They all do a quick routine…
… but it all goes to shit when Chance terrorizes his poor little brother and YANKS HIS SHIRT OFF, WTF.
Guys, Chance is kind of a little asshole! And this scene is all super heartbreaking. Because try as she might, Stephanie can't get Chance to listen or apologize, and he's just sitting there making faces at his mom as Cruz is crying and humiliated (remember, this all happened in front of a camera).
Stephanie admits that this is her nightmare; that this is what she was afraid would happen when Travis was away: that she'd lose control of the kids, and then get anxious about losing control of everything else, and then Travis will come home to a house in shambles and she'll spiral even further into a fit of depression.
What a knee slapper this episode is!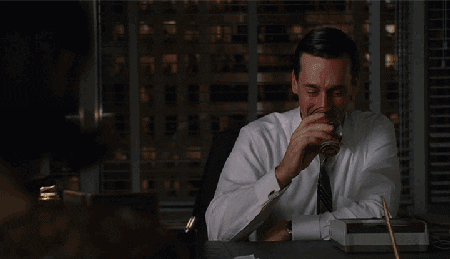 Over at LeeAnne's house, I just invented a spinoff show called LeeAnne Talks To Her Dog Who Definitely Did Not Just Eat A Whole Plate Of Deli Meat She Stole Off The Kitchen Counter:
I would not mind if the rest of the episode was 29 minutes of this.
While LeeAnne's wedding planning, This Bitch calls her to invite her to the centerpiece event of the episode, which is a Paint Your Dog Party.
Like LeeAnne, I'm immediately put on alert because I'm assuming This Bitch wants to snatch all the dogs and do that cruel thing where you dye them wacky colors to look like a giraffe or a tiger or a Pikachu or some shit.
… but no, it's more of a sip-and-paint class where the ladies will drink wine and paint canvases of their dogs' portrait. Which is actually my idea of a perfect party. Except both dogs and kids are invited, which sounds to LeeAnne like a scene out of 300.
Rich comes in and he and LeeAnne talk about boring wedding stuff like guest lists and tuxes and the ceremony, Rich just chuckling in his half-stoned, half-overwhelmed way.
LeeAnne tells him she thinks they'll spend about $250,000 on the affair and Rich has a heart attack so bad he needs to put an eye patch on his aorta. Then LeeAnne laments the fact that she can't get D'Andra to help her with the wedding, which is sad since she was D'Andra's own maid of honor.
For the second time this season, Rich just rolls his eyes and goads LeeAnne to just call the woman. I gotta say, Rich is not the worst Househusband. Yes, he does call all of LeeAnne's social woes "stupid girl stuff," but he could be worse. He could be a Joe Giudice and just tell his wife to shut the fuck up and mumble out some angry fatigue before he goes to load his body with 87 chiantis of wine and crack his teeth on some marble (then phone up the secretary he's banging and call his wife the C-word). Or he could be one of the guys on the OC, who see these shows as personal pissing matches to see who's the richest misogynist with the biggest dick. But not Rich. Rich is sweet and good-humored.
Oh my god I'm in love with Rich Emberlin. Murder me.
Anyway, LeeAnne calls D'Andra and gets her voicemail. She cries, and then Everyone's Boyfriend Rich Emberlin consoles her so she doesn't feel bad.
i luh u rich
There's a boring scene with Cary and her family at her parents' house, talking about their home renovations and other enthralling subjects like corporate training seminars. It's all just filler disguised as an excuse for a) Cary talking some more about her distant father, who seven episodes in we still have yet to see any evidence of or effect from, and b) PHOTO ALBUMS.
Cary shows her daughter Zuri pictures of her cousins, who still live in Copenhagen. She "thinks" that reconnecting with her father's family in Denmark will bring her closer to her father, which is Bravo's way of saying THESE BITCHES ARE GOING TO COPENHAGEN!!!!
… so yeah, look forward to the cast trip in 2-3 episodes' time. At first I was gunna say Beverly Hills did it first, but then I realized I was thinking of Amsterdam. I am so racist about those Northern Europeans!
By the way, I love the way Zuri says "Copenhagen" in her tiny little 5-year-old voice and then kisses the pictures of the cousins she's never met. She's the anti-Chance.
Oh god. Remember all the good things I said about This Bitch in the beginning of this recap? Well, it's time for the Dog Painting Party, where This Bitch will undo all of it. Ten fold.
First, she puts her dog in a god damn covered (pink, of course) baby stroller, saying: "Little dogs need strollers because they need to feel protected. Also, they get really tired walking long distances because little dogs have little legs and they don't go very far." She locks Louis in the stroller to "protect" him from any "mean doggies" who will show up.
I hope he does the same thing my cat does whenever I put her in a carrier, which is have diarrhea all over it.
I feel the need to point out that, in the face of "long distances," This Bitch parked in the front of the building and walked maybe 10 feet to an elevator to get to the event space itself, and will not ONCE remove Louis from his stroller throughout this whole scene.
(One of the things I love most about the Dallas women is that they each and all have dogs. 13/10 would hang out.)
This Bitch explains that she hired a company called Bluprint, which is a paint-and-sip company with a painter who specializes in pet portraits. I don't see the need as my babies are already PICTURE EFFING PERFECT.
LOOK AT MY BLUE RIBBON BEAUTIES ALL YOUR DOGS ARE FUG IN COMPARISON
This Bitch says she chose the dog guy because she "loves dogs," which is rich considering that she doesn't even treat her own dog… like a dog, and thinks that animals who are notoriously rumored to be color blind would be interested in pink kibble.
This Bitch then gets to work on setting out her array of pink dog food, nipple cupcakes, and pink flowers…
… and welcomes in the FUCKING STRING QUARTET she hired to play at this event (because "classical music is good for both children and dogs") (citation needed).
"da fuq" – dis guy
D'Andra shows up first and ties her Griffons to a wheeled cart, like an idiot.
As This Bitch tries to show off by talking about her art major degree (which she ditched in favor of marrying a rich dude), LeeAnne shows up with Carly, The Dog Who Definitely Did Not Get Into The Trash And Spread It All Over The House While You Were Out.
… and D'Andra's airtight system of securing her pooches fails when they drag the rolling cart of supplies across the room to bark their heads off at Carly, The Dog Who Definitely Did Not Get In A Fight With Your Couch And Littered The Living Room With Its Entrails.
D'Andra explains that she's been purposefully ignoring LeeAnne's phone calls and texts and plans on ignoring her at this party. Mature!
This Bitch, explaining that "it's important to have family time," is psyched to see her kids show up SEPARATELY with their au pair. They run straight to see their dog in his mesh jail and say absolutely nothing to their mother in the way of a greeting.
Stephanie and her kids and Cary, her purse dog, and Zuri show up next. And we learn of a SECRET ILLICIT ROMANCE blooming right under our very noses OMG.
Zuri and Cruise, sitting in a tree!

Meanwhile, we learn that Brandi finally caved and hired a nanny:
… but still resorts to rubbing whiskey on Bruin's gums when he's getting a little rowdy:
The nanny gets the kid to sleep in five minutes flat.
… so Brandi goes out to pick up her other screaming terrors, Brinkley and Brooklyn.
They flop around and holler in the back of the car, not even sitting in car seats, and moan and whine and mess with the cameras.
Take it from Brandi: "Thank god I have a nanny, because if I had to drive with these two tiny bitches and Bruin I would drive myself off a cliff." Hahaha. Told you you should've delegated. She shows up to the Painting Party and flatly announces that she is not in the mood for it and today is NOT the day. Great, I'm psyched to watch Brandi sulk.
Adam, the artist, opens things up and gets everyone to start paintin!
Brandi "draws Pacman" and then says fuck it, she's done:
This Bitch criticizes D'Andra's painting, but only because D'Andra is doing a way better job than everyone else:
Finally, Zuri may have misunderstood the assignment, but at least she's a free spirit:
This Bitch thinks her painting is the best, because duh. And also, no.
Apparently I'm wrong and This Bitch did let Louis out of his stroller, giving him at least the opportunity to do this right in front of the string quartet:
Let's go back to the Real Housekids of Dallas and the LOVE OF WHICH DARE NOT BE SPOKEN:
Guys, WHAT IS GOING ON HERE. Why aren't we following this???! What is happening between Cruise and Zuri? Why is his scheming sister trying to drive a rift betwixt them? WHAT DOES CRUISE NEED TO TELL ZURI????!!!!!!! I need more information! Please tell me we'll follow up on this.
(careful Zuri, this is how I ended up moving in with a gaming addict)
LeeAnne eats a nipple cupcake which were actually for the dogs, and The Dog Who Definitely Doesn't Take Advantage Of Human Parties To Slip Tasties Off The Dessert Table sympathizes with her.
Stephanie tells Brandi that she's made plans to have lunch with This Bitch and LeeAnne, and Brandi is so mentally checked out at this point that she just stares vacantly ahead, scratching her wedgie, and is all, whatever. And I sort of feel the same way. And even though Brandi's exhaustion makes this show boring AF, I find her the most sympathetic woman of the series. It's like someone just plucked a random woman off the street and said, here, do Housewives. And the random woman was like, OK, but I have a few episodes of Firefly to get back to. [gets in fight, thinks of Nathan Fillion]
LeeAnne is thoroughly bored with this event, and overwhelmed by the kid-friendly ease of it all, and starts stalking the room with her eyes, like a maniacal panther. She needs drama, and she needs it now. So, remembering Cary's new policy of spreading unilateral gossip, she pulls her into a one-on-one conversation:
… and asks her flatly to spill the dirt on all the shit people have been saying behind LeeAnne's back. It's so mechanical. It's LeeAnne, defaulting to this militant, aggressive predator, using Cary, who has sworn to now act as a robotic truth teller. I agree with Anonosaurus: "Cary is kind of annoying with this immediately-tell-what-someone-told-me-in-confidence. If someone is sharing their feelings, I don't know why she needs to tell the other person."
But, absent of a story line (aside the one she seems to have plucked out of nowhere about her deadbeat dad), this is Cary's modus operandi now, so blab she will. "I'm not a gossip," she interviews. LOL, shut up Cary. Frothily telling everyone everything someone said behind their backs is the definition of a gossip.
Cary relays that Stephanie said LeeAnne is really sweet and a nice person. LeeAnne beams gleefully. This Bitch hasn't said anything. Cary tells LeeAnne about her talk with Brandi at spa day, where Brandi suggested that LeeAnne is "in Kameron's ear." LeeAnne argues and Cary nods supportively. So there, I guess we got this stalled train back on its track and Dallas can keep on chugging. I hate that it had to be this forced, but whatever?
After all the kids and This Bitch's nanny leave, LeeAnne heaves a sigh of relief and admits that having all those children around was like "birth control on steroids."
She tells This Bitch that Stephanie wants to grab lunch this week as D'Andra, the only other woman left at this point, listens on awkwardly and finishes the best painting of the day:
LeeAnne notices her chill, and walks out, saying in her interviews "Bye Felicia." Just a reminder to white women: if you're going to appropriate this phrase, at least do it correctly. It's not a synonym for "ciao."
But apparently D'Andra did end up answering LeeAnne's texts after all, as she eventually meets LeeAnne for coffee, terribly dressed as ever:
D'Andra tells LeeAnne that she had a good meeting with Dee but doesn't want to share details until paperwork is signed; LeeAnne confesses that she's sorry that she's not there to support or "protect" D'Andra. (from what? what's she going to do? pin Dee to a spinning board and throw knives at her?) (note: LeeAnne, please arrange this)
Once they sit down, D'Andra tells LeeAnne that she doesn't think LeeAnne is being completely open about things; that when LeeAnne chooses not to share negative information she deflects negative attention back on D'Andra (case in point: the $200 rumor). I mean, with LeeAnne, that seems fair, but doesn't D'Andra realize that you can't force depression or anxiety out of someone? D'Andra presses on this exact issue and demands to know whether or not LeeAnne is getting married this year, or 2020, or 2025, or whatever. LeeAnne tries to shut the line of questioning down by announcing she and Rich are looking at "November of this year," probably calculating when this season's Reunion will air. "Or this spring!" she adds, buying herself time.
D'Andra, WHAT ARE YOU DOING WITH ANY OF THESE THINGS ON YOUR PERSON
D'Andra keeps obnoxiously needling, asking if LeeAnne is worried that Rich has been married a billion times, asking if she's worried that Rich will be unfaithful. Why this is a concern of D'Andra's is anyone's guess, but nonetheless, LeeAnne looks off into the distance with a long pregnant pause like this:
Then, to be especially awful, D'Andra reminds LeeAnne that LeeAnne and Rich frequently go out alone, separately (or, in LeeAnne's opinion, she goes out a lot while Rich stays home), and that leaves the space open for Rich to cheat. LeeAnne is caught off guard. She's defensive and insists that she knows her fiance, but still, what a shitty thing for D'Andra to have thrown in LeeAnne's face.
Listen, I just got out of a nearly year-and-a-half long relationship with someone who had another girlfriend the entire time. A whole extra existence (or "leading a separate life," as D'Andra would call it) and never once did I suspect anything until the moment I found the breathtaking, overwhelming dump of evidence in one small Facebook post. Yes, people can cheat and get away with it. That said, it's not natural to automatically assume that having your own life apart from your partner is a reason to start digging, to start questioning the entire relationship. I literally knew nothing until a neon sign on social media beckoned me to investigate, and I never thought I had to. And I will go on dating men (when I'm ready, good lord are dating apps tiresome) and I won't be automatically suspicious of them because normal, good people DO NOT CHEAT. Bad people cheat, but there are less bad people in the world than there are good. LeeAnne is right to give Rich his space, and vice versa. This is not a cause for Inquisition, and pardon me, but fuck D'Andra for planting that seed in LeeAnne's brain.
And screw me, maybe this will come back to bite me in the ass, but I believe LeeAnne: Rich is a homebody. I mean have you seen this dude?
He's like an EZ Chair come to life as a real boy. Somehow I don't believe he's shuttling floozies into their bedroom while she's gone.
While LeeAnne insists that she and Rich "respect one another," D'Andra (who admits that she was with someone she willfully allowed to cheat) alleges that "when you've been with someone that long you have to know." OK, so here's another thing: if Rich slipped in the NINE YEARS that he's been with LeeAnne, maybe who cares? Maybe LeeAnne knows and like D'Andra in her previous relationship, she doesn't give a shit? This entire conversation reeks of Mind Your Own Business: LeeAnne and Rich are, as LeeAnne says, one of the "most solid" couples in Dallas, and definitely on this franchise, and if it's in spite of or thanks to a little bit of sexual leeway I'm not going to judge it.
LeeAnne begs D'Andra to be supportive of her, to which D'Andra doubles down on the idea that LeeAnne is hiding something, and LeeAnne just stares around with shifty eyes. And that's where the episode ends. Yay for Detective D'Andra and the ubiquitous concept of sisterhood?
Next Week: Our requisite OBGYN coverage is met when Stephanie gets her vagina lazered.
Cary spread gossip for LeeAnne and hurray it worked:
D'Andra wears another ugly jacket, too.
And there's… some sort of 80s prom? Honestly I have no idea what's happening here.
… but people reliably get in fights:
… because that's all this show is: a reflection of us. Rabid, passionate, angry animals with white hot blood pumping through our veins. We're constantly at war with ourselves, trying to temp down the fire in our bellies, suffocating it with the good, decent waters of our souls that make us be good. Deflating in sorrow as those waters hiss out into vapor, and deflating even further when we watch the fire in others lick across our epitaphs. Yes, she talked about me. Yes, they're laughing at me. Yes, he's sleeping around behind me. But that's just the way they are. That's just the way we are. At our core, we're only burning, feral flames, fiercely appealing to one another to be good. To see it our way instead of yours. To not take that thing just because you can. We're beggin of you. We're beggin all of you.
Want more TrashTalk? Follow us on Twitter for updates of recaps as they publish, like us on Facebook for a daily update, watch our TV parody vids on YouTube, or for funny TV pics, heart us on Instagram, and get the occasional gif on Tumblr!