Hey Trashies! First off, I want to thank you all for giving me time to finish this recap. I know this is way too heavy for a site called TRASHTALKTV, but I've been having… a real tough time this week. Thursdays are when I usually hunker down with a case of wine to write these recaps, but two days ago (and yesterday, and today) I was too enthralled and and hurt and infuriated watching the Season Finale of Equal Rights in America, doing lame shit like opening old wounds, processing my emotions, and reaching out to other women. Ladies (and gentlemen), please know that if you're having trouble right now there are resources available and people willing to hear either your story (if you're ready to tell it) or your feelings. Check out RAINN, or call the National Sexual Assault Hotline at 1-800-656-4673. I apologize for hitting you with a clunky dose of sociopolitical nonsense, but I love YOU ALL, and your existence – all of it, the pain, the embarrassment, the beauty – it matters. And I feel compelled to say that on a platform where I know my words are being read.
[shoves mental clutter off to the side, cracks a bottle of Pinot]
OK DUMMIES LET'S TALK ABOUT SOME HOT GUYS AND STUPID WOMEN.
This episode starts out by reminding us how fucking extra Dallas is. It may not seem like it from the outside, but I'm starting to realize that the Dallas ladies are probably right up there money-wise with the Beverly Hills cast. Case in point: the *casual* spa day Stephanie is planning, which she's hosting in her own home. Normally, the Real Housewives go on a retreat to some alcohol-stocked rehab facility or check out a hip new wacky trend like cryogenic chambers when they do "spa days." But not Dallas. They just roll on over to Stephanie's bathroom:
Just the price tags on these chyrons alone add up to $155,000. That's probably how much Brianna paid for her entire depressing Oklahoma mansion. And that's just some of the stuff in the bathroom. My brain just put up an "out to lunch" sign and walked out of my skull.
Secondly, a spa day for Stephanie means she's gotta hire some hot meat to stand around and look pretty and fan the girls with palm leaves, so she literally AUDITIONS MALE MODELS for the job of watching some middle-aged women get their nails painted.
Now, I know we're dealing with a fragile environment post-#MeToo, so maybe it would be good if I pointed out that I'm pretty sure all these dudes are gay. Nevertheless, the objectification was laid on THICK.
… until this guy walked in:
Bravo didn't even bother to give this creep a name. But he makes up for his fragile twink-like mediocrity and serious mass shooter vibes with THIS:
A fweakin BABY KANGAWOO. I'm obsessed. I'd hire that guy to do my taxes. I'd hire that guy to house sit. I'd hire that guy to check me for lumps. As long as he brings baby kangaroos with him everywhere he goes, I don't care. Gimme dat hippity hop in a diaper.
Stephanie decides since they're all "so nice and made me feel comfortable" (which is white girl code for I like being around gay men because they're non-threatening and I can objectify them), and since one had a BABY KANGAROO, she's going to hire them all. Again, for her no-frills, totally chill spa day.
LeeAnne is doing a video shoot(?) for that versatile dress she's trying to hock and shows up to some studio with no makeup, and I always find that refreshing with Housewives.
Only about 5% of the Housewives ever show their non-made-up face on camera, and I feel like I should do a special recognition post for all the women who are that "brave." The only other three I can think of off the top of my head are Ashley, Bethenny, and Sonja (obviously) – are there any more?
This Bitch rolls up in the most ridiculous effing car I've ever seen.
She's also wearing the fugliest pair of pink break-aways (with stilettos), which LeeAnne calls "athleisure." "Aren't they fuuuuuuuuuunnnn?" This Bitch coos.
A: no, they look like you're hiding a colostomy bag.
LeeAnne's starting the dress line with "black, white, and REEEEEED" (the way she said "red" was so Texan) options, but just one dress gives you 175 different options. It's enough to drive ya crazy!
SEE?
She and This Bitch talk about the Smash party at the Anger Room and LeeAnne says she's all cheesed at D'Andra for being all cheesed at her (for talking about D'Andra's financial anxiety in Beaver Creek), wondering why $200 matters so much "when you have six bank accounts." Essentially, she thinks D'Andra is being melodramatic and seeking pity, which… is only totally off the mark when it comes to D'Andra's problem and LeeAnne definitely isn't paying attention.
LeeAnne also, obviously, is pissed at Cary for telling D'Andra about the conversation LeeAnne had with Cary, ostensibly turning a working friendship into gossip mongering. And because she doesn't have a compelling fight with anyone, This Bitch totally jumps on the Hating Cary bandwagon, whining about how Cary didn't have her back after This Bitch got sooooooo offended when Stephanie suggested she was "bashing adopted babies." Thanks to Bravo's Discount Double Check Replay Cam, we can remember that all Cary was trying to do was coach This Bitch in not saying insensitive shit and doubling down on it all when a sensitive new mom runs off to cry in her bedroom.
It's the dumbest grudge in the world, but hey, here's our episode. Strap in, people.
LeeAnne tries on all her different "dresses," and I gotta say, this is a really smart product with tons of potential, but these shots make the dress look like a cheap, vampy Halloween costume:
It may be because they gave LeeAnne Elvira hair and goth makeup and 8-inch platform heels that the strippers on slutty Halloween costume packages wear, I dunno.
Meanwhile, This Bitch looks on and praises both her and LeeAnne's stunning business acumen (emphasis mine): "LeeAnne and I are visionaries. We both have chosen an adventurous product to develop. People are gunna be like, 'a dress with a 175 different ways you can wear it?' LeeAnne, don't listen to those doubters because that is genius. That is different. Keep pursuing your dreams. Be different. Because in the business world, if you're not different, you WON'T survive." Hey thanks Warren Buffett, where'd you learn that? At the Wharton School of Banging Trust Fund Babies?
Speaking of business, apparently Brandi has one????? (plus more question marks)
So, Brandi Land is not what you think it is (a subscription-based adult website run by a porn star our president probably fucked). It is a clothing line Brandi started a year ago for "lounge wear and resort wear" and, ya know, this kind of shit:
(which Brandi was wearing earlier in the episode)
I'm a member of a Facebook group called "i'm a 35 year old divorced mom from the midwest and this is cool as heck" and I am DEFINITELY sharing that shirt with them.
Anyway, it seems to all be run by Brandi's checked-out sister-in-law Megan…
… who drawls out "nnnnI love that dress on yew" when Brandi walks in, in a way that's so insincere I can totally read their entire relationship and what has probably been 10 years of Megan hating that girl her brother started dating.
Brandi adds that the clothing line piggy backs off of Brian's career in marina real estate(? please tell me about all the marinas in land-locked Dallas), and she hopes to sell it in pop-up shops at all of Dallas' exclusive marina retail locales. To be fair, I've never been to Dallas so my skepticism around Dallas marinas is unfounded; I guess they probably exist? But suffice to say Brandi's clothing line is like a nascent Kyle By Alene Too, so expect to see some size 00 samples on Kyle Richards next time she makes it out to Texas.
Stephanie shows up first and admits that she needs something to wear, so Brandi shoves an ugly wrap at her and does a phony sell of the thing, being all "you'll definitely wear this again, right?" and Stephanie's like URMUHGURD GURL TURTALLY and then Brandi says, great, that'll be $719 for this 90's-era-teacher-from-a-sitcom dress:
As Cary and D'Andra head over, we learn that Cary has bought Brandi's clothes (slutty Miami caftans) before and is like sooooo in awe that Brandi can be a mom AND have a career, unlike maybe 90 million women in America:
Cary also has a "raincoat" for her purse:
… but considering it's a $10,000 Birkin, I'll allow that. By the way, she picked up this hot tip from This Bitch last year:
Brandi gets both D'Andra and Stephanie into her boring wrap dresses (sorry, I think they're fine when you're day drinking on a Wednesday, a thousand miles away from your office and on vacation, but multiple of these things in one room and I start to feel bloated and braless). They look kind of "meh" and out of place on both ladies, but they're also vast improvements on what they walked in wearing:
(D'Andra as "Missing Sophomore Girl from 1977")
(and This Bitch as "Your Rich Hateful Grandmother Who Got That Uppity Latino Server At The Club Fired")
LeeAnne hates Brandi's clothes and I love it:
D'Andra makes a joke about bringing her piggy bank with $200 in it to buy clothes from Brandi Land, but "LeeAnne stole $4 out of it to buy hair extensions from China."
LOL. OK D'Andra, pull up a chair.
And then we get into the actual fights. First up: This Bitch, who tepidly tries to create an in with Cary by asking about her house renovations and acting all privileged and horrified that the FLOORS finally! got put in:
Then, tired of pretending to care, she pulls Cary over to a couch and tells her, with no explanation or pretext whatsoever, "I feel like you're playing both sides" (this is the magical phrase she discovered a few scenes ago with LeeAnne, so she's running with it).
Cary asks her to explain, and This Bitch relates how in Beaver Creek, after This Bitch totally shit on Brandi for not telling her she was adopting a baby ahead of time, and then Stephanie reminded This Bitch not to "bash a woman for adopting a baby," and then This Bitch misinterpreted it as Stephanie saying This Bitch "bashes babies," and then all hell broke loose, Cary totally followed This Bitch up to her bathroom to stroke her hair and tell her she did nothing wrong. But the next day, Cary told This Bitch that This Bitch a delusional drama queen who loves to hear herself argue.
I mean, those events are all according to This Bitch's memory, and she's sort of forgetting that Cary was a) very drunk and very tired in the bathroom that night and b) didn't say a thing at that time. Cary contests that even if those events all happened true to This Bitch's testimony, who cares, because "I'm not in third grade and I'm allowed to have an opinion" without swearing blind allegiance to one volatile intoxicated woman over another.
Cary says that she was just trying to be "real" with This Bitch, and when This Bitch interrupts her, she says, gently, "no, listen…" This Bitch, after I guess having watched a ton of Real Housewives and just finished a season of Atlanta, goes, "wait, why are you pointing your finger at me right now?"
OK, if I had to circle the Pointed Finger, it's because Cary was just gesticulating with her hands and was not GETTING HER FINGER ALL UP IN THIS BITCH'S FACE like This Bitch is trying to make believe. This Bitch is trying to pretend something like this happened:
After a long pause, in which Cary just blinks vacantly and Bravo plays the derpy-derp music (instead of the symbol-laden drama music, so you know this is ridiculous), Cary is like, OK, so basically you think I'm on Stephanie's side and that I'm a liar. This Bitch tries to back pedal and starts pointing her finger, which Cary notices:
PHONE HOME
Since This Bitch keeps bringing up Stephanie, Cary calls her over.
Golden Girls: The Slutty Years
This Bitch is suddenly flustered and incensed, insisting that she's just trying to have a private conversation with Cary and realizing that she can maybe tread water against one woman but not two. She immediately gets up to leave and Stephanie laughs about this becoming a pattern: This Bitch seeing her and then leaving. "Story of my life!" she laughs.
Careful where you point that thing, lady.
This Bitch doesn't leave, though, she just buzzes on over to the bright halogen beam of another fight happening two feet away: D'Andra and LeeAnne.
WHY ARE YOU HERE THIS BITCH, THIS DOESN'T CONCERN YOU
It all starts when D'Andra asks LeeAnne if she should be expecting an event like this for LeeAnne's wedding, since I guess privileged white women looking at clothes on a roll-out rack are part of weddings now. "Yes!" LeeAnne says, "and it'll be very expensive and everyone needs to bring gifts that are at least $500!" I can't tell if she's joking, but she's clearly stepped in it, considering that gives D'Andra the opening she needs to talk about Twohundreddollarsgate.
D'Andra explains, yet again, that she cleaned out (one of) her bank account(s) to avoid shopping, and that's why she made the $200 remark in Beaver Creek, and also yet again, that she's hurt and humiliated and she's worried about how rich snobasses like Kameron Westcott will treat her if they know she's lifting her skirts and committing the cardinal sin of trying to make it on her own. This Bitch just looks at her patronizingly and nods, feeling big and important and benevolent, and probably so cocky that she spontaneously grew a penis just for the sake of having a boner.
God I hate this woman.
D'Andra explains how she's the only one on the cast who has to bust her ass to achieve her professional dreams and be independent (I was going to say "make ends meet," but that seems melodramatic), and LeeAnne rightfully ejaculates that that's not true: she's had to do the same thing.
I love that LeeAnne is having this conversation in Brandi's sessy lil teddy
D'Andra counters that that is what hurt her the most; that LeeAnne gets it but still dragged D'Andra's name through the mud (meaning she just told Cary a joke about shopping at Beaver Creek, but whatever). LeeAnne confesses that if the roles were reversed she'd be "devastated," and, saying through crocodile tears, she was "heartbroken" to learn that she "hurt D'Andra." She goes on and on and on about how she'd rather hurt herself than D'Andra and D'Andra's her best friend and bla bla bla, I agree with commenter Anonosaurus: this is the start of a Jill Zarin/Bethenny Frankel falling out, and I pray to god that LeeAnne does not turn into a Jill.
In her interviews, D'Andra accuses LeeAnne of only wanting to deflect attention off herself and her own problems, asserting that LeeAnne is merely concern-trolling.
Stephanie walks into the group to break the tension and ask This Bitch WTF just happened back there (on the couch that's still in the camera's frame):
This Bitch opens her mouth to explain and glittery moths fly out of it instead of words. Cary cuts in two seconds later to thankfully write a cohesive narrative that us at home can follow. I seriously think she's in cahoots with producers and I don't even care.
Cary is like, this is a white pile of dog shit and not even worth our time: "You [This Bitch] pushed her [Stephanie]; you [Stephanie] said something wrong. That's the end of the whole thing." Everyone disperses to go have wine (since that's way more fun than having fake fights) except for Cary and This Bitch.
Cary tells this bitch that everyone gets caught up in the whole "she-said she-said thing" and yadda yadda yadda imsorryihurtyourfeelings (and can you please stop being a psychopath, thanks). And even that was a more generous apology than This Bitch deserved, considering it was an apology to begin with. So This Bitch doubles down and does that thing where you take advantage of an apology, and instead of acknowledging it you lay on more anger. This Bitch reminds Cary that she didn't "protect her in Mexico" when Brandi was chasing This Bitch with a black dildo.
… and (gasp) (sob) "that really hurt me."
For clarity: This Bitch was traumatized by an eight-inch cast of rubber. I feel like her public self and Brett Kavanaugh's testimony self would really get along in White Teenage Virgin Heaven, where they'd drink exactly one beer per hour and document it on a calendar.
Cary laughingly relents to "protect" This Bitch from that sort of thing in the future, and to add credit to her name, tells her a story about how Brandi and Stephanie wanted to plant a pair of fake balls somewhere in Beaver Creek to freak This Bitch out, but Cary talked them out of it. We get some unaired footage of the conversation, since Cary comes with receipts.
This Bitch approves, and they're friends again.
yayyyyyyyyyyyyyy.
A few minutes later, though, Cary tells Brandi about the whole Stressticles sabotage and Brandi is super confused and offended…
… since Brandi thinks it was her decision alone to not give This Bitch the Stress Balls.
Before everyone says goodbye, LeeAnne and Stephanie re-cement their friendship, Stephanie sort of throws Brandi under the bus a little, and agrees to a three-way lunch among LeeAnne, herself, and This Bitch:
After everyone leaves, Stephanie asks Brandi how she thinks it went, and Brandi, pretending to busy herself with folding clothes, says "good…" not meeting Stephanie in the eye and doing that real life equivalent of posting on Facebook: "WORST DAY OF MY LIFE, DON'T ASK I DON'T WANT TO TALK ABOUT IT [please ask I would love to talk about it]"
Stephanie needles in, in her Super Friend way, and Brandi admits that she's offended that Cary claimed the Not-Giving-This-Bitch-The-Fake-Balls idea as her own (these are the sentences that make me hate being a recapper), and it just goes to show Brandi that everyone truly thinks "she's a bad influence." As if someone had suggested that 9/11 was Brandi's idea and Cary had to rush in at the last minute and persuade her against taking that last flying lesson. Which I sort of empathize with! Not the being a terrorist thing – the people using you as a moral scapegoat to look high and mighty thing.
Recognizing that this is a stupid issue over which to get upset, Stephanie sits down to intervene on Brandi, telling her she's spiraling and not taking care of herself and drowning and et cetera such as.
Stephanie confesses in this very real way that being a new mom is hard, babies are dicks, and not getting them to stop screaming themselves red in the face for five fucking minutes, not stopping to wonder if you accidentally gave them hepatitis from your driveway, not swaddling them within a centimeter of the nationally accepted standard, makes you feel like a failure as a mother. It's one of those very ubiquitous parent realities that I completely sympathize with despite not being a parent, because I at least know what it's like to be both an adult and a woman. And this is why I don't have children: they're fucking difficult, dude! They're not a spreadsheet. And people are judging you constantly as is. Also, the sperm I've chosen to welcome into my factory has been… from less than optimum sources.
Hi! I'm the code for paying 400% markup for vodka at clubs and unironically buying clothes from Armani Exchange and playing Titanfall all day and substituting Facebook memes for human interaction and also I have an anger management problem, alcoholism, homophobia, and a sex addiction. But no job. Also I hate women because I'm sensitive too, dammit. Let's make a human!
– Cells my cervix and Ocella have punched in the face
Anyway, Brandi hears all of this and is responsive, admitting that she needs to both lay off herself and get help.
On the day of Stephanie's spa day, she and her assistant Trey go through all the supplies (props) they'll need:
Grapes, bed sheet sets for togas, white wine, champagne, and tiaras. Pretty much everything they needed to remake Caligula. "I want all the women to feel like horny queens when they get here," Stephanie says, and sue me, I fucking love this moron.
She's giving me life. "Horny queens" is the perfect answer to this week and I don't mind suiting up in a plate of sexy Roman armor and battling the Carthaginian Elephant of the Patriarchy for her.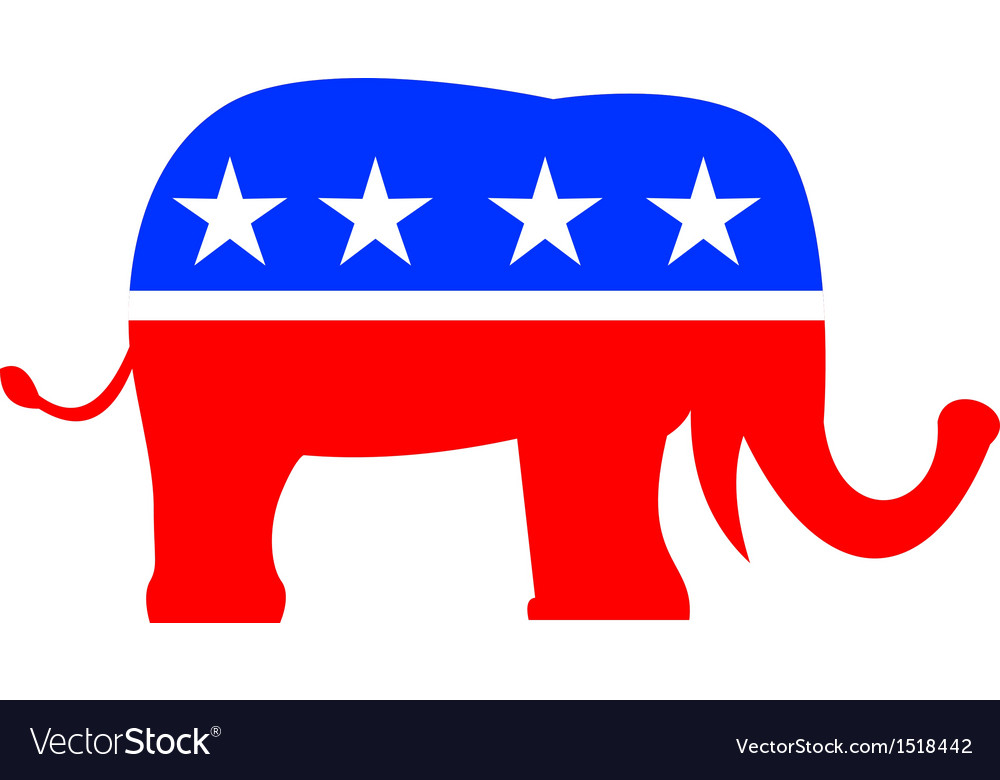 (see what I did there)
To add to This Bitch's extra-ness, she's ordered monogrammed pajamas with custom packaging. I just can't:
As a reminder, these will be the SECOND set of monogrammed pajamas these girls give one another this season.
The first person to show up is the twink with the kangaroo:
Now that Stephanie's hired him, Bravo tells us his name is Chase, and again, he has a FWEAKIN BABY KANGAWOO named Callie-Roo [Spec: Kangaroo].
I WANT TO SKWERSH HER IN MY FACE
They decide to hide Chase and Callie upstairs, but not before putting her in suitable dress:
… and the Bravo editors add a "boing! boing! boing!" sound every time she hops around the house and my head goes like this from all the KYOOT: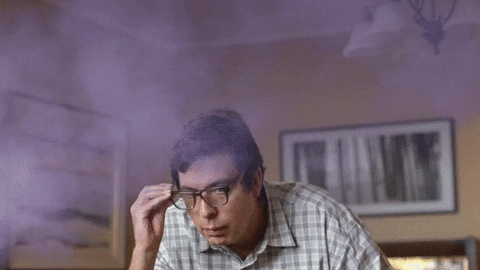 Anyway, people start showing up and Trey's gay dreams come true as he gets to drape hot guys in makeshift togas and Stephanie's sorority dreams come true as she commands them what to do, like, GIVE HER A TIARA SHE IS YOUR QUEEN.
Stephanie's "parties" are fucking obscene, but I'll be god damned if said I didn't want her as a friend. Who planned and hosted my bachelorette, baby shower, and every single birthday.
LeeAnne shows up with a message that I can very easily identify with, but considering the surroundings I think she'll get over it:
Stephanie brings everyone upstairs to meet the FWEAKIN BABY KANGAWOO:
Cary is enthralled but LeeAnne is "100% sure that this ain't legal":
… which, not for nothing, she's probably right about. And everyone agrees with me that "Kangaroo Guy is a little creepy":
"He scares me a little, with the veneers." – Cary
"And the fact that he looks like a healthier Adam Lanza" – Me
After Kangaroo Kreep is out of the picture, letting Callie-Roo shit all over the lounge, the girls go to rest their feet by the Jacuzzi as Stephanie sorority-presidents out commands to the models to get her friends tequila.
I'm slowly realizing through the anguish of this week that this is exactly the sort of television I need. I love it. I'm numb and I need a bathrobe. I want to be day drunk and dare myself to dip my toes into a bath of piss-hot jets as gay men surround me, smiling at me as I challenge myself not to pee my pants at the sensation. This is heaven, and thank you, Stephanie.
Trey announces that there are two nail technicians and two masseuses (and D'Andra and This Bitch flaked out of this event, thank god) so Stephanie decrees that Brandi and Cary should do "nells" first together so they can talk about their issues while Stephanie and LeeAnne get massages.
Cary and Brandi sit down at the nell tech station and Cary asks Brandi how everything is going. "Good, ggewwwwd," Brandi whispers in her soft, indoor voice, which is a clear indication that she's angry. But, good for her: she tells Cary that she's uncomfortable about how things unfolded at her pop-up show with This Bitch and the whole fake balls thing. She's worried that Cary taking ownership of the fake balls situation makes Brandi look like an unruly child, and she's worried that it perpetuates the idea of her being a "bad influence."
Cary fully acknowledges that what she said made Brandi feel humiliated, and apologizes, but admits that she only said what she said to "defend" herself from stupid fucking This Bitch. Brandi accepts that, and the two of them marvel at the fact that they both got through a mature conversation, particularly considering that the at the root of it was a set of it was fake testicles.
LeeAnne and Stephanie, gettin more massages and more friendship, admit that This Bitch is the source of all the Bad Brandi bullshit, which Brandi and Cary also acknowledge:
What they disagree on is whether or not This Bitch is a good person, with Brandi calling This Bitch a hypocrite for being friendly with LeeAnne, a puppet of LeeAnne's, and a clear enemy of the state, and LeeAnne insisting that Brandi just judges This Bitch.
Cary, ominously, reminds us in her interviews that she's warned the cast about her policy of not keeping secrets, so get ready for this to come back and bite Brandi in the butt.
Fuck. Just when I thought this episode was over This Bitch and her grandma ass Lilly Pulitzer fucking wardrobe and sad husband and Elle Woods planner pop their heads back in to the last three minutes.
of course these are the kind of people who put iced Diet Coke in wine glasses
This Bitch tells Court that she was SO BUSY manning her own booth at a trade show where she by definition had to stand at a table and smile at people and interact that she couldn't even stop to go to the bathroom or get water or grab a snack. Wow. What a fucking martyr for enterprise. Court asks her if she met her goal, which was to meet a distributor. This Bitch points to a random business card and says the name on it told her, "we're going to make your dreams come true," to which Court gamely responds:
Nice! Perfect vision of what it's like at the Trump family dinner table. Court doesn't care about all of This Bitch's business cards, especially because she didn't get a contract signed in Orlando, assuming she's the sort of dick-swinging blowhard who can take another executive out to dinner and soak him in martinis until he says yes, as all things in life work for every white rich guy who graduated business school and want something (like business, credit, sex). This Bitch goes on another diatribe about "Westcott women" and society expectations and honestly, I want to die. Both of them are awful, and what's worse is that neither of them understand why. They think this is just some silly lover's quarrel, spun and batted around like a cat's jingle toy, not recognizing it for the identity crisis their marriage is facing. This is a business, this is millions of dollars, and beyond that, these are human beings, investing their passions, striving to prove themselves, bleeding out into a dream.
I'm so sick of this narrative right now I want to die.
Next Week: Cary keeps her promise of spreading secrets:
(and making Jim Halpert face)
D'Andra confronts her mom in what I keep thinking is a weed jacket:
LeeAnne has to ask Rich how weddings work:
And D'Andra throws Rich Infedelity rumors right in LeeAnne's face, wearing a horrible Blossom bowler hat:
And that's all I got. I'm sorry, I was distracted with this fun nonsense for a second, but This Bitch's detached, Gilead-esque conversation with her husband pulled me right back in to the upside-down. I don't know what to say this week and I don't know how to be. I don't know what's going to happen, and I'm not sure that good and right things will prevail.
But I do know that regardless of what's to come, we'll always have these Housewives, easing the burn, exacerbating the damage, reminding us of who we are at our core.
Take care of yourselves, Trashies. Remember, you are important, you take up space and command an indelible effect on this world, and you should be shamelessly proud of who you are. Boss up and change your life. Scream. Laugh. Rally. Vote. Take the stage and show us all why we're lucky as hell to have you, because I know we are. You are more than a 400-year-old fossil with an office and a rigid pew and a birthright of undeserved impunity. You are someone who can't be bought, who has been molded by experience, who still has a nerve ending left within her. To remind you of the incredible breed you belong to, here's a lil' pick-me-up. Hopefully, it'll help you dust your shoulders off and put the crown back on your precious, invaluable head:
Want more TrashTalk? Follow us on Twitter for updates of recaps as they publish, like us on Facebook for a daily update, watch our TV parody vids on YouTube, or for funny TV pics, heart us on Instagram, and get the occasional gif on Tumblr!