Hi, Trashies. So, is it just me, or is this season pretty much the worst? I think the whole thing can be summed up by saying, "Lots of grown men throw temper tantrums while the women remain civil and mature." Anyway, this week, we open with everyone playing some football on the beach while we get a recap of all the love triangles. Speaking of love triangles, Jenna decides to spend her time talking to Benoit, and Jordan is, of course, pissed off. He says that he's heartbroken for Jenna that she is focused on two different guys and she "has to go through this."
Jenna doesn't look like she's "going through this."
Jordan sees Jenna making out with Benoit and this is our first temper tantrum of the episode. I'm so over the guys at this point. They're so possessive and aggressive. It's just exhausting.
Speaking of possessive and aggressive, we have to cut to Chris. He's cuddling with Krystal telling her how much he loves her ass. Krystal asks him if he wants to get married. Gee, I wonder which of these two is serious about a relationship.
Hint: It's not the one with the weird double hairline.
Chris tells us that his connection with Krystal is solid, but that just means that someone is about to come in and ruin that. That person is Connor! He is interested in Krystal and we find out that she came here specifically to meet him. After they talk, she tells Chris that she came her for Connor, but she made it clear that if she went on a date, she'd be thinking of Chris the whole time. Of course, that doesn't mean that she's not going on the date at all. Of course she is! And here's where we get another Chris tantrum. So far, that's two man tantrums and the episode is only a little over 20 minutes old.
RUN AWAY, KRYSTAL!!!!
Krystal leaves for the date and we have to keep talking about her and Chris. Why do people for bad for Chris? Krystal is just smart for going for literally any other guy. The date is kind of weird. Connor uses what little Spanish he knows to say, "I don't speak English. Please."
And then they're buried.
Back at the resort, Chris is still complaining. He says, "Why would she go out with another guy when I'm right in front of her." Well, Chris, have you met you? You're kind of terrible. It's amazing to me that all of these guys are pissed about the women going on dates with other people when they've all been doing the same thing. These crop of dudes really is the worst the show has ever had.
I hope Chris makes good on his threat to go home.
That's enough of that drama, so let's go watch Jordan be a giant pile of possessive shit!
And Jenna is just way too drunk for this conversation.
Somewhere in there, I guess Jenna tells Jordan that she plans to break things off with Benoit. Did I miss that?
I guess Jenna missed it too.
I feel like Jenna was just way too drunk for all of this. Anyway, instead of talking Jenna about what is going on, he decides to throw another temper tantrum and freak out at Benoit.
Benoit is all of us.
Oh, thank God, we get to spend some time with Kenny. Sadly for Annaliese, he's coming to tell her he's leaving to go to his daughter's dance recital. I kind of feel bad for the woman, but, at this point, it's a little comical to see how often she just keeps getting dumped. The funny thing is, Kenny could have totally said something like, "I have to go because I feel awful about missing my daughter's recital. Here's my phone number. Why don't we get together when you get back from filming?" I don't really blame him because he hung out with Annaliese for all of a day. I'm just going to miss Kenny on my TV screen. This man is the king (no pun intended) of mature breakups.
Do you think Annaliese will break Ashley's record for the amount of time spent crying in a single season?
Chris is staying up hoping to see Krystal when she gets back from her date. When she and Connor get back, Chris actually pretends to be asleep on the couch. What a fucking moron. When he "wakes up," he tries to talk to Krysta.
And Krystal wants none of that.
We cut to the next morning where we find out in a 12-second flashback that John broke up with Jubilee and she went home. What the hell?! Why did we not see any of this?! Annaliese is still crying when Kamil (Becca – he of "60/40" infamy) comes in. Here is actual footage of Annaliese as he walks in:
Of course, Kamil asks Annaliese out. Remember when she was super traumatized by bumper cars and freaked out during the demolition derby date?
She got over it quick.
So, while on this date, Annaliese tells us that she hasn't had "those giddy feelings" toward a guy in a long time. Wasn't she just crying about Kenny that morning? Also, Chelsea is starting to get fed up with the whole process because no one seems to want to date her. That does kind of suck.
Oh, hey, Kevin and Astrid are still here. Kevin tells her how much he really likes her, but he wants her to go on a date with another guy…for reasons. I don't really follow it all. It seems like he's trying to dump her because there's no drama. At least he admits to being in therapy twice a week. God bless the Canadian healthcare system! In the end, everything is fine and they're back together. That was a waste of time.
And we're back to more Jordan/Jenna/Benoit drama. Jordan basically gives the typical fuckboy response of, "You'll never find anyone who loves you like I do." Oh, fuck off with that, Jordan. There are seven billion people on this planet. Jenna is bound to be compatible with at least a few of them. Jenna is just still way too drunk for this whole situation.
Jenna just asks for help with her hair.
Jenna breaks things off with Benoit for real this time. Of course, he does not handle this well. Hell, we saw how he reacted when Claire decided to pursue someone else on Winter Games after he hung out with her for all of a few hours.
And this is where we start the Joe/Kendall/Leo drama. Kevin lets it slip that Leo kissed Chelsea immediately after their date. Apparently, Kendall is the only person who didn't know. I see where Kendall is coming from. She's not upset that Leo kissed her, just that he lied to her about it all. I also give her a lot of credit for not going after Chelsea in this situation. This is where Leo just starts swirling the drain. His arguments just don't make sense. Then we get yet one more temper tantrum as he flips out on everyone else because "someone snitched." So, Leo thinks that things are ruined because someone told Kendall about it. You know, not because he kissed Chelsea and then kept it from her. Also, if "kissing is a handshake here," why did he want to keep it from Kendall?
It's like watching a group of toddlers.
I really wish we didn't have to watch this Leo BS. Seriously, the producers can block out every woman's ass, but they can't just have a giant black box of all of Leo? With some urging from Colton, Kevin decides to just tell Leo that he was the one who told Kendall because he assumed she just knew. Of course, Leo handles this like the toddler that he is. Kevin bursts onto my good side when he quotes Justin Trudeau and ends it with, "Leo, go fuck yourself."
Oh, Canada, indeed!
There's another confrontation with Leo and Kendall and he turns into a ridiculously manipulative ass hat. Yes, Kendall ruined his day because she was upset with him. He still thinks the whole situation was about the actual kiss. Here's an illustration of Leo right now: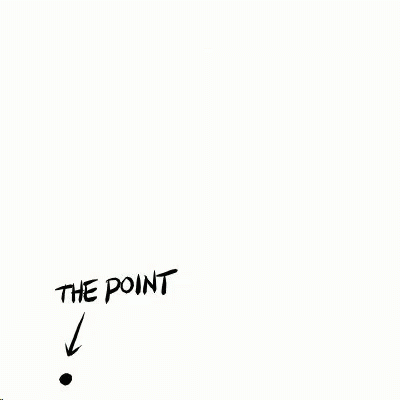 Actual footage.
I'm so glad that Kendall doesn't take this bullshit. I am so done with this guy. Between this and the way Not Raven handled Chris, I'm really proud of the ladies this season. Anyway, this first episodes end with Joe walking up and simply saying, "You guys done?" The next episode picks up right here. Kendall walks away with Joe. As much as I hate when people say things like "relax" when I'm upset (seriously, people are allowed to be upset – especially about a situation where one of the participates is a manipulative dick weasel), something about the way Joe is doing it here doesn't seem like a way to invalidate Kendall's feelings. It comes across as basically, "Look, Leo is a waste of oxygen and he's not worth your tears."
Joe is officially the best guy on this season.
Oh, for fucks sake, Benoit. Jenna dumped you. Let it go already. Seriously, I can't with this guy. Everyone sent so much hate to Claire when she broke things off with him on Winter Games, but the dude is just way too intense. Jenna didn't make this complicate, Benoit. She dumped you. That's about as simple as it gets. Jenna runs off crying, Jordan follows, and then he has to confront Benoit…again. Somehow, this devolves into what kind of luggage each of the guys would be. I have no idea what's going on.
The next morning, Annaliese tells us that she and Kamil are the strongest couple on the show. They met literally a day ago. This girl terrifies me. Speaking of terrified, Benoit has set his sights on Chelsea. This guy gets invested way too quickly.
He also gets super excited!
Jenna screams (wow – someone get this girl a cough drop) that she found a date card and it's for Eric! Of course, he asks Angela to go on a date with him. Kevin decides to plan his own date for Astrid. Basically, they hang out on one of the day beds and watch the sunset through a fake TV set. As Kevin puts it, "sunset and chill."
I can't lie. This is kind of cute.
Eric and Angela get pretty much the best date ever. They get to stay in an awesome hotel (yay, air conditioning) where they receive a giant ice cream sundae. I side eye Eric a little bit when he reacts by saying, "Can you read her mind? This girl loves sweets!" Yeah, everyone loves ice cream, Eric. Even people who can't eat dairy love it so much that they created non-dairy versions of it! On an even better note, a giant tray of cheese is also brought it.
I watched this while chowing down on a giant hunk of manchego.
The date ends with Eric and Angela agreeing that they're all in. Yeah, remember this for later.
Back at the resort, Chris wakes up Krystal because he wants to do something nice for her and have her teach him yoga. She has the best response ever, "You want me to work?" Nothing says "look how much I love you" like setting up a date where the woman has to do her actual job for you. Chris is really bad at yoga, and I wish they'd all stop using "namaste" as a verb.
How about you nama-stay off my TV, Chris?
So, the whole John and Kendall kiss thing seems weird. It was obviously taken from before she decided she was all in with Joe after the final Leo confrontation. Based on what everyone is wearing, this was taken from a previous day. It's not even that one person is wearing an outfit again – they're all dressed exactly the same. The editors really need to step it up. As far as I'm concerned, this is a non-issue. Let's move on.
But I can't ignore Kendall's face after the kiss. This is not a good sign.
Leo tells us that he and Kendall talked about things and they came to the conclusion that they're not right for one another. He does know that what actually happened was caught on camera, right? Anyway, let's get to the cocktail party. Everyone makes toasts and this is where Leo decides to announce that Kendall is full of shit and makes his infamous, "Good luck with grocery store bitch" statement. Leo walks away and Joe follows him. It all comes to a head when Leo throws his drink and then he leaves. At least he's gone. Also, we get an amazing shot of Jordan fixing his hair in front of the camera before simply saying, "What the fuck?!"
Sometimes I forget how much I hate this guy.
Colton brings Not Raven some hot dogs because she's "missing the South." He does know that they're in Mexico and much further south than Arkansas, right? Colton isn't very smart. While that's happening, all of the single guys are trying to get Chelsea's attention because she's the only person with a rose up for grabs. John thinks he has a leg up because he's half Asian and Chelsea's ex is also half Asian. OK, John. I liked you more when you got less screen time. Also, Connor drinks all of his drinks in a champagne flute. I've been known to drink wine out of a coffee mug, so I don't really have room to make fun of him too badly.
And it's time for another episode of "TOO FAST!" with Benoit. He "feels great about us" after all of five minutes talking together. Slow the fuck down, bro! Anyway, let's get to the roses. Why are we even giving them out? Chelsea is the only one who has an suspense around her. Just let her pick a guy.
Krystal gives her rose to Chris
Kendall gives her rose to Joe
Not Raven gives her rose to Colton
Jenna gives her rose to Jordan
Astrid gives her rose to Kevin
Annaliese gives her rose to Kamil
Angela gives her rose to Eric
Chelsea gives her rose to John
Benoit leaves in a huff and fake cries in the car about Chelsea. This guy is so desperate that it pains me.
Not a single tear.
The next day, Olivia (Arie) arrives and asks out John. As usual, he decides to drop Chelsea for the newest lady. Their date is really strange. It's a quinceanera. I really hope this was simply staged for the show. I'd feel really bad for a young girl whose birthday party was all about someone else. Also, Olivia is wondering why the other ladies haven't snatched up John yet. They've tried. He's dumped all of them.
John's bad dancing almost makes me like him again.
So, Chris is super gross with his, "You got a hot mom from Maine. I woulda hung out with her." Then why didn't he go out with her instead of Krystal? We got rid of Leo. Can we get rid of Chris now too?
And Krystal is sitting right there!
Angela gets to narrate about how great things are now that she and Eric are "all in." Of course, that means they're doomed. Cassandra (Juan Pablo) comes in. The guys all think she's hot. I just can't get my mind around the fact that she was on Juan Pablo's season and she's still only in her mid-20s. They really need to stop casting crazy young people on this show. All the guys are kind of gross about expressing their attraction to her. Joe's, "She's hot. She's got big boobs" really makes me roll my eyes. Joe, I like you, but act like you're not a 16-year-old boy.
Of course, because of the earlier narration, Cassandra asks out Eric and he says yes. After that, he tells Angela that he woke up that morning and changed his mind about being exclusive with her. Eric, I really want to like you, but you handled this in a really shitty way! Seriously, if he really felt that way, he should have told Angela before a new woman arrived. The episode just ends with Angela crying and all the other ladies wondering if they should be worried about their own relationships.
And that's it! You know, I kind of miss the Colton and Not Raven drama. I'd take that over shit like Leo any day. Hopefully that's the last we'll see of him.
Want more TrashTalk? Follow us on Twitter for updates of recaps as they publish, like us on Facebook for a daily update, watch our TV parody vids on YouTube, or for funny TV pics, heart us on Instagram, and get find the occasional gif on Tumblr!