Hi, Trashies. What the hell is with this season? I can't be the only one bored out of my mind, can I? Seriously, this is the most boring thing that has ever happened in this franchise.
We start out this episode with Alexis playing a game where she puts things in Jack Stone's mouth. She takes it too far (as we'd all expect from Alexis) and Jack refuses to give her his rose this week.
Obligatory "Alexis gave Jack Stone crabs" joke.
Christen (Nick) walks in and tells us that we probably remember her as being a virgin (which hasn't change). I'm fairly certain that literally never got mentioned on Nick's season because Christen was only around for, like, three episodes and she spent most of that listening to Liz talk about how she and Nick had sex at JadeandTanner'sWedding™. Anyway, she comes in and decides to ask Matt on a date. Of course, this causes Jasmine to completely blow up (not that she was nice to Christen before she asked out Matt). Now, did she get pissed at Matt – the guy who told Christen that he was single and could absolutely go on a date with her? Nope. Jasmine, of course, gets mad at Christen because one needs a certain level of internalized misogyny to agree to appear on this show. Also, when the fuck was it decided that Jasmine is the "queen of Paradise"?
#NotMyQueen
Matt's kind of an ass hole about the whole thing and makes it look like this was all Christen's idea. He conveniently leaves out the part where he approached her to say that he was available to go on the date. I think this is Matt's way of breaking up with Jasmine without having to suffer her wrath.
And what a wrath it is.
After Jasmine's little tantrum, Taylor and Raven swoop in to try to make Christen feel better by letting her know that none of this was personal. In short, Jasmine is just kind of an awful person. You know, as if the choking wasn't a clue.
The date is nothing special, so we have to go back to the resort where we hear the whole stupid "scallop fingers" story. In short, Christen got drunk and ate her leftover scallops with her fingers in the car. Then she put her hand on Alexis' shoulder and made it smell like scallops. First of all, who amongst us hasn't gotten drunk and then discovered our leftovers. Secondly, I'm pretty sure Alexis has no room to talk…
Just in case you forgot that this happened.
Jasmine tries really hard to convince herself that Matt and Christen won't actually make a connection on their date.
About that…
So, before we get to the next part, I'm just letting you know that I'm pretending Wells' puppets don't exist. That's why I'm not going to mention them.
When Christen and Matt come back, Jasmine jumps all over him and he does what he can to get away from here. Jasmine is really bad at reading signals, isn't she? Anyway, everything gets even more stupid when Christen dares to eat shrimp with her hands. Seriously, shrimp is literally a finger food. Also, why is it weird to eat shrimp…at a seaside resort? And why is Amanda jumping in on all of this? She doesn't even know Christen. She and Sarah just laugh in her face, but don't let her in on it.
This was my dinner tonight. I'm super weird, you guys!
This whole ordeal just reeks of petty middle school bullying. Honestly, had anyone just let Christen in on the joke (something simple like "Hey, remember that time you got super drunk and ended up eating your leftover scallops in the car on the way to the club?") everyone – including Christen – could have had a good laugh over it and it wouldn't seem this shitty. It's especially shitty coming from Amanda who just went on a recent anti-bullying campaign all over social media.
The producers are no better, it seems.
Jasmine gets angrier and angrier and more and more terrifying. She tries to be all manipulative with Matt by pretending to she wants to go home. Him acting a bit surprised just makes Jasmine think that he wants her. I feel like she should be friends with Ashley I. They have a lot in common.
We take a break from the crazy to watch Robby plan a romantic evening for Amanda so he can try to win her over.
And to him, "romantic" means "10 glow sticks in a pool."
Sadly, this gesture doesn't work, so Robby remains kissless. And then there's some more boring Sarah/Raven/Adam love triangle stuff. Who knew that the two guys literally no one remembered from Rachel's season would be such hot commodities. Then we have to watch more with the Dean/Kristina/D-Lo situation. Honestly, this is just getting old. Kristina clearly wants a monogamous relationship while Dean and D-Lo want something more casual. Kristina really should just say, "OK, great. Not for me. Take care, Dean."
Oh, yeah. The Taylor and Derek fight. I'm not sure why we spend so much time on this. Derek "fuck you" to her, and she got rightfully pissed. They take some time apart and later talk about that and get past it. It's simply two people getting into a disagreement and handling it like adults do. It's really not worth all the camera time it's getting.
Oh, finally! It's time for a cocktail party and rose ceremony. The conversations are nothing exciting. Lacey and Diggy have an extremely mature conversation in comparison to everything else going on. Lacey calmly explains why she was hurt by Diggy's actions (he went on another date 60 minutes after theirs), he tells her that he's not giving her the rose tonight, and then they part ways. Yeah, Lacey cries in her ITM, but that's understandable. Who would have thought Lacey would turn into my favorite!
Oh, look. Glow sticks work.
Eventually, Matt just decides to leave instead of dealing with Jasmine and Christen. I roll my eyes when Jasmine calls him "a little bitch" for this move. That's just kind of her phrase at this point. I'm so over her bullshit. Watching her try to defend herself on Twitter was hilariously cringy. She tried to claim people were tweeting racist things at her yet literally no one saw those tweets. Anyway, she immediately jumps to Jack Stone who also kisses Christen, so there's that. Of course we don't get a rose ceremony yet because Daniel (JoJo, BiP3) arrives mere moments before the rose ceremony.
And he's got his maple leaf Speedo.
Lacey is all types of excited because, apparently, the two of them have hooked up before. So, yeah. No one has ever been this excited by him. His joke about scaling the wall between Mexico and the US was pretty funny. I'll give him that. OK, let's just cut to the rose ceremony.
Daniel gives a rose to Lacey
Jack Stone gives a rose to Christen
Then Matt shows up, makes a speech about not wanting his rose to go to waste, so he gives it to Jasmine. I'm pretty sure he just did that so he wouldn't have to share a flight home with her. Jasmine is super cold about it, but she's probably elated to stay on television.
Derek gives a rose to Taylor
Robby gives a rose to Amanda
Diggy gives a rose to Dominique
Adam gives a rose to Raven
Dean gives a rose to Kristina
Ben gives a rose to D-Lo
D-Lo takes the rose and says "I wouldn't have said yes to anyone else." Yeah, about that…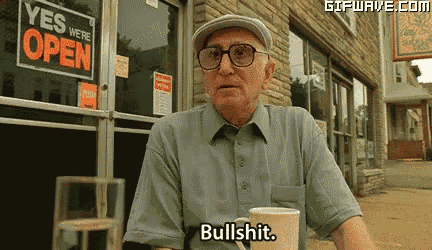 For some reason, we have to watch a scene where Dean tries to get an erection just by thinking about it and he can't.
The next morning, a bunch of luchadores (who Christen thinks are sumo wrestlers) wake up Daniel to give him a date card. Lacey is devastated when he doesn't ask her immediately. Daniel talking to the other ladies is super awkward, so he just asks Lacey after all.
And then Tickle Monster (Rachel) arrives and I can't roll my eyes hard enough. There's a difference between not taking yourself too seriously and just being the punchline of a really terrible joke. Anyway, he decides to ask Christen out. Unfortunately, Jack is really into her and a bit sad.
Meanwhile, this is going on.
Jorge wearing a mask of his face is the best part of this entire season.
So, Daniel and Lacey wrestle in some high school gym…well, Daniel wrestles. Lacey just looks at him shirtless and makes comments about wanting to sleep with him.
Back at the resort, Kristina thinks that everything is great with Dean, but then he acts distant for a while. Dean's thought process: "Kristina is smart and funny and awesome, but D-Lo is so fucking hot." The Christen/Tickle Monster date is a big ol' nothing, so that's all I can say. When they get back, Jack Stone wants to talk to her and now she's torn between two guys.
Kristina continues to just be over it all and I find myself actually liking Robby when he comforts her. I would feel sorry for her,but it's not like she couldn't simply say, "Fuck you, Dean. I'm not dealing with this shit anymore. Bye, Felipe!" And that's where we end for the night.
I'm not going to go into detail with the in-studio stuff. We get another hour with Corinne to find out that, as we already know, absolutely nothing happened. Hell, she and DeMario were recently even hanging out together. They clearly don't blame one another. The Jasmine and Matt confrontation was even worse. In what universe does anyone think that Jasmine is a "fan favorite." It seems everyone thinks she's just terrible. "I tell is like it is" is just something ass holes say in order to avoid taking responsibility for their actions.
So, that's it for this week! Did you stay awake? Lord knows I barely did. And we have to do this all again next week. Until then, Trashies!
Want more TrashTalk? Follow us on Twitter for updates of recaps as they publish, like us on Facebook for a daily update, watch our TV parody vids on YouTube, or for funny TV pics, heart us on Instagram, and get find the occasional gif on Tumblr!