HOLY SHIT IT'S THE END. I'm so excited and so sad. And because I work my way backwards up on these things, let me share the one song I wanted to post as tribute to these ladies:
… HAHAHA but they don't deserve the Four Tops. And besides, we do got women like these. They're wretched and they're soulless and they're slowly losing ground in Potomac. But they're there. Waiting to snatch this gaudy crown that Potomac is marching around the kitchen with, singing about meatballs and Andy Cohen and memes, enjoying all the while a slightly undeserved sense of notoriety.
We open where we left last week, with Karen having a full-on emotional breakdown over the death of her parents, which happened like, seven minutes ago.
And we all know that eventually she has to, and will, come out, so I won't waste a lot of time on that other than to say she had to have one of her glam squad goonies carry out her ass tulle beast for her, which was kind of fun to watch:
Meanwhile, the rest of the girls are hemming and hawing about how horrible all of this is with Andy on the couch. Candiace tries to make everything about herself by saying that she and Karen share "the same sensitivity," whatever that means. Monique is the only one who seems to bear any true, unadulterated sadness for Karen, and Ashley and Robyn can't help but pepper their empathy with a bunch of statements like SHE'S STILL A LYING LIAR WHO LIES, SO WHAT ARE WE SUPPOSED TO THINK, HUH? Gizelle walks out, shrugs her shoulders, and is like, what can I say. Karen is crazy, but this is all awful, and she feels like an orphan right now.
Karen eventually walks back onto set and sits down and says that she feels alone in the world and "she's not asking for sympathy; she just needs a moment," and Robyn answers her (rather generously, I might add): "but you do deserve sympathy, Karen." Andy tells Karen that Gizelle had just called her "the strongest woman she knows." Everyone is all touched by that statement but before people can feel like actual friends for too long, Andy's like HEY LET'S REMIND THE VIEWERS HOW MUCH YOU GUYS ALSO HATE EACH OTHER. A clip from one of Karen and Gizelle's contentious lunches plays.
Karen says that despite everything they went through this season (and the past history of this show), her friendship with Gizelle is not something she's willing to give up. Andy's encouraged by this sliver of a silver lining and asks if there's anyone else they can patch up with Gizelle, which includes uh, bbbbbasically the whole stage. "Gizelle and Monique?" he wonders. "Gizelle and Candiace?" he pries. "Gizelle and the camera guy? Gizelle and her driver? Gizelle and me? Gizelle and the Coffee Table? Gizelle and the overwhelming will to live? Anyone?"
No one speaks up, but it is cute how persistent Andy is – regardless – to get Gizelle an invite to Candiace's wedding.
"If Gizelle is there so are the cameras, how are you not picking up on this you dumb field mouse."
Hey, remember that big scary body guard from Lilo & Stitch that Gizelle dated for a while before finding out that he was a non-committal, non-communicative dud? And remember that ex-wife of his that was carted on to this season conveniently right as Gizelle hit the year-and-a-half anniversary of dating him? We're gunna talk about all that, which means we need to pack this sci-fi looking prawn on the end of the Green Eyed Bandits couch:
LADIES PLEASE STOP WITH THIS STRUCTURAL NECK/SHOULDER CRAP I CANNOT
"Hi, Charriiiiiiiiiiiiise!" Andy sing-songs, in that way you would when you're addressing a four-year-old nephew. Charrisse wastes no time announcing that both she and her house are "on the market," which is why she's got this sessy lil new 'do.
Who cares, Andy says, and then digs in to the whole Kyndall thing. Gizelle states that most of all, she blames Monique for it, since Charrisse had wanted to bring Kyndall on to the show way back in Season 1, before Gizelle started dating Sherman. And she doesn't blame Karen because Karen is a goblin with no original ideas so it's not surprising to Gizelle that Karen invited Kyndall to her O Gala eons after Charrisse and Monique cooked up a plan to bring Kyndall around in the first place.
Charrisse makes up this completely nonsensical alibi, being that she did "want to be messy" and bring Kyndall in to Season 3 to fuck with Gizelle, but she never conceived of any sort of specific scene by which to do so. Monique pipes up to call total bullshit, alleging that Charrisse conspired with her to create a cameo for Kyndall at Gizelle's birthday party. And damn, that is both extremely cold and something I definitely believe. Charrisse, you can't half-admit to the whole Kyndall thing. You can't say that everything was your idea but nothing was your execution. Unless you're OJ.
Still, Gizelle refuses to see the trees for the forest here and continues to point her finger at Monique. Because in Gizelle's mind, despite Charrisse's series-long crusade to get Kyndall on the show, Kyndall was "too boring" (snort) for cameras until Gizelle started dating her ex-husband, and at that point, Gizelle assumes, Monique took over. Monique insists that "she doesn't think about Gizelle like that," and rightfully, it would take a lot less of Monique to piss Gizelle off.
Andy brings up a tweet that Ashley posted that suggests that Gizelle and Kyndall look alike.
Gizelle refutes this claim because "one's a horse and one's not," because Gizelle is a heinous bitch. In my mind, it's more like, one has a decent taste in clothes and jewelry and makeup and presentation in general, and one wears a pair of earrings that look like the logo for the United States Veterinary Association.
Andy asks if Sherman bailed right on the heels of the People Magazine article (which announced Gizelle's relationship with him) because he was afraid of the exposure, and god dammit Andy, he NEVER takes these questions far enough. The question should be: "after Sherman started dating you, going on television, and realizing his ex-wife would be making an appearance, was he afraid that all that dirt on the Park After Dark incident would come out?" COME ON, dude, do your job.
Gizelle says it was the fear of exposure but also a number of "communication" issues piled on, and despite the fact that they broke up, Sherman told her he had been looking for rings beforehand.
Candiace, under her breath:
Something tells me Candiace knows of what she speaks.
Charrisse says that Gizelle and Sherman were starting to look like "Katie and Andrew for a minute there," and even though I totally disagree, I was cackling through the callback:
REMEMBER THIS PIECE OF SHINY LINT??!
There's some speculation that Gizelle is dying to get married again, and that's both demeaning and sexist, so I'm not even going to deal with it. But Gizelle does admit that Sherman wants to get back together with her. Candiace asked Gizelle what her answer to that is and Gizelle snaps at her to "mind your business, Tweety Bird."
"Well tweet, tweet," Candiace says, batting her eyes and flapping her dress, "what did he say?" Gizelle can't help but laugh and admits they're taking things one day at a time.
Monique tries to apologize for the 4,209 times she brought up Sherman's whole cruisin'-for-hos-in-the-park thing, but try as Monique might, literally resorting to clapping and singing out an apology, Gizelle doesn't buy it, assuming Monique only felt contrite after and because of all the flak she received on social media. Andy FINALLY comes out and suggests that maybe one of the reasons Sherman ghosted on Gizelle  is because he didn't want all of that brought to light?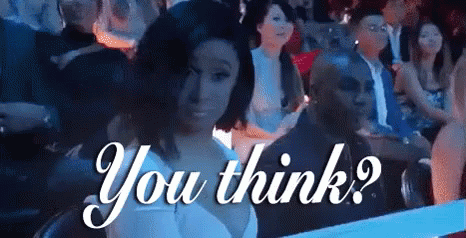 Andy asks about where things stand between Monique and Charrisse. Monique sadly admits that they're no longer friends, which is unfortunate because they used to talk every day or whatever. Charrisse plays that ridiculous, spuriously incredible card that Monique was using her as a come-up and "for connections," which is fucking ludicrous considering it's a story that came from Robyn, this show's pet rock that somehow still finds a way to piss all over the carpet.
Amidst Monique and Charrisse screaming over each other and disagreements on the difference between "masseuses and massage therapists" ("one of them does other stuff"), Andy asks Karen what she thinks about all this. I hardly see why that matters (Karen correctly asserts that Monique is a better friend), but I did like this line of questioning because Karen did this (shockingly) really cute funny thing where when someone interrupted her, she went, "lemme finnish… Nnnee sizz ss mah turn…" and Andy says, in this equally adorable cajoling way, "yep." And then Karen says all tiny and squeaky: "think ewe."
I dunno. I felt like that needed to be pointed out because it was the only time I've ever found Karen Huger endearing.
On that note, it's time to bring the husbands out! Chris Samuels starts singing "Bring Em Out" like this is the hype player intro part before a football game and it really makes me jealous of all those games Monique got to go to.
Ray's really the one who doesn't fit into a "Bring Em Out" montage, but I can filter him out in my brain. As a side note, I'm a total nerd for sports intros. It definitely doesn't fit into my profile of fat 30-something single woman who loves Bravo, but surprise, I'm like COMPLICATED. I'm the commissioner my office's FANTASY FOOTBALL LEAGUE. What do you think of THAT, DUDE. And since you definitely asked, here's the greatest sports intro of all time. Followed closely by the orgy of 90s NBA nostalgia that was opening of Space Jam. Can you imagine living a life that would produce that kind of retrospective? Wow.
Anyway, back to the game. Aaron Rodgers broke his collarbone and my whole season is shot to shit. This whole thing is fucking dumb and I don't want to play anymore.
Sorry. I really went down a rabbit hole there.
Andy introduces the men in the same demeaning way he always greets the ladies. The only thing of note is that Chris Samuels lost 35 lbs since January thanks to "a lot of sex at home." Gross.
Robyn shares my feelings about all that.
Chris Basset (Hound) [FYI I think this is the first and only time we learned Candiace's Chris' last name]
White Boy Chris answers the many questions about his penis with a joke about Gizelle breaking out one of her "Hue Cards." He's then asked about the time that Candiace said she was "sacrificing" a whole lot (or "lowering her standards") to be with a guy who has kids. Chris brushes it off and Candiace admits that it was a "selfish way to think." Note how she doesn't say "it was a selfish thing to say," meaning she did, in fact think that, since Candiace is a vapid, self-involved moron. We learn that Chris still hasn't had any contact with his oldest son. Womp womp.
Chris Fuxalot
Chris is all supportive and partner-y about Monique's miscarriage and that's nice. He mentions that horrid comment Monique received on Facebook or somewhere about losing the baby because she's an alcoholic. When asked about Monique's falling out with Charrisse, he admits that Charrisse was his favorite lady in the cast, but Monique is nothing if not loyal so he understands why the two of them no longer have a friendship.
The Trumps of Great Falls
We're treated to a montage of Karen's greatest hits, which is essentially just a series of brazen lies and very credible whispers about infidelity. As soon as it's over, Ray starts chuckling fakely, because "I'm laughing to keep from crying," and hey, what a good sign!
His first question, obviously, is how he could "keep" a "secret" like his taxes from his wife for so long, and as he's saying that he never thought his business tax problems would become a personal issue, his spotlight goes out.
When Andy asks for specifics about the, ya know, specific tax issue, Ray claims that mistakes were made all around. Not only did the company make a mistake (over an at least $2 million tax bill, LOL, nice company), the government didn't identify it, and he also can't really talk about it because his lawyers and attorneys have advised him not to. "But that didn't stop you all!" he chortles, right before Andy says a) this is a reality show, and b) it was in the fucking Washington Post.
Also, for the millionth time, as someone who faces tax issues: the government doesn't just "not identify" tax issues. Sure, it takes a few months for the IRS to come back with a letter that claims you owe, but it's the fucking IRS. Not Sheila in accounting who casually MISPLACED TWO MILLION DOLLARS on a spreadsheet. I got in trouble for a microsmic iota of $2 million, and trust me, the government does. not. forget. ya name. boo.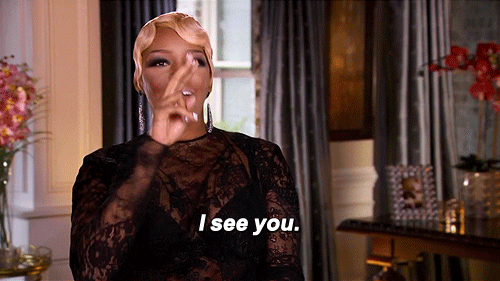 Andy asks Karen about the pizza delivery from Papa Green Eyed Bandits and Karen starts with "well, when I see someone trying to do something for me…" and Ray and Andy cut in to shout: "they weren't DOING it for YOU!" Hahaha. I do like Ray.
Ray and Karen both try to make up some easy lie about them both being home, with Ray making up some warning about "his landscaping guy" getting in trouble for leaving food on the porch and Karen claiming that her purse was on the counter the whole time. That would make two(2) items that Karen leaves on that fucking kitchen counter, so good for her. Karen derides the Green Eyed Bandits' actions as both childish and something she has seven years to sue for (at least she knows what statutes of limitation are) but everyone else just finds the pizza caper funny. Even Robyn admits that she rang the doorbell hoping to meet Karen on the other side.
Andy asks the Bandits if they think Karen lives in the house in Great Falls. Gizelle thinks she lives "in a part of it."
Karen and Ray start cackling maniacally, fakely, almost if on cue, and Ray kicks off a round of "sex dungeon" jokes. This is so childish and anyway, you all know my theory on this issue.
There's a brief interlude about "Old Blue Eyes Matt." The rest of the cast knows him because he's apparently cozied up to them and talked shit about, well, everything. Karen just insists "he's a nice guy" but considering that both couches are against her here, and hello, MATT, I'm inclined to believe everyone else in the cast. Matt is a regular Jim Marchese. Except more likable and acceptable, I mean.
PREACH, MICHAEL.
Andy asks Ray if he does indeed live in the Great Falls house — WITH Karen. "Oh, absolutely…" he begins, before Michael cuts in with THE BEST READ of all since Phaedra handed it to Kenya all those years ago on an Atlanta Reunion. I mean, bear in mind, it's tainted by Karen talking over the whole fucking thing, trying her damnedest to get Michael's actual (not alternative facts) lost in warbles. But Michael still delivers nonetheless. He points out how mindless it is to sell a house in Potomac for one miles away in Great Falls (another state), and as a real estate developer, he would know. He points out that Ray should have known about his tax problems since, as a business owner, he's supposed to sign his business' tax returns. He points out that he doesn't need to hear the Hugers' explanations since they never really own up to… well, fucking anything.
I mean, the library is open.
Karen and Ray shoot back with well, Michael has business issues of his own, and well, we'll answer questions if you ask nicely, yet again finding every lazy, immaterial excuse in the book to bat away accusations and attack their accusers. Trumpism at its finest, you guys.
A viewer posed the idea that Ashley is "obsessed" with Karen and Karen dismisses Ashley as a Millennial. Michael claims that this is demeaning and then demands an apology from Karen for propagating that whole Grindr scandal. Karen refuses because she thinks it's true, so – unlike Karen and Ray – Michael comes with muthafuckin receipts.
He brandishes his passport to prove he wasn't in London when the suspected Grindr incident went down.
Ashley admits that she's facing a lawsuit from Karen for spreading this whole rumor about Karen banging her driver. Ashley says, despite the gag order on herself, that she saw the driver at the bar at Oz – which Monique can corroborate and which is extra weird considering drivers don't usually walk in to bars or parties to pick you up – and we get a flashback of Ashley telling the rest of the sordid tale on Watch What Happens Live, replete with butt grabbing.
Andy asks Ray how he feels about this whole rumor and Ray like, doesn't fucking dismiss it at all but thinks he does by saying he thought Karen was cheating with this person a few years ago SO HE HIRED A PRIVATE INVESTIGATOR (aka "friends") but it all checked out.
Uh. Oh, phew?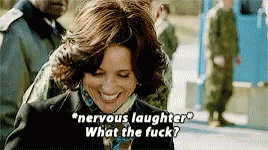 HOW IS THAT HELPFUL
Maybe because of the discomfort level – maybe because she's irrelevant – Charrisse leaves.
I'm fine with that. Bye, bitch. Thanks for the Kyndall storyline that went nowhere.
Michael & Ashley
We run through probably the most exhausting and unwelcomingly "real" story this season, which had to do with Michael, Ashley, and her mom, Sheila. Andy rightfully asserts at the end of the montage that it seems as if Michael was trying to break up with Ashley at the end of the season. Albeit in that passive, coward's way that people do, which is to place the blame on yourself – but easily, Michael was trying to bow out. Ashley doesn't see it that way.
In fact, she sees the contrary, since she and Michael are now actively trying to start a family.
Ooh, gurl.
And by the way, she conceived a week before her 30th birthday but lost the baby.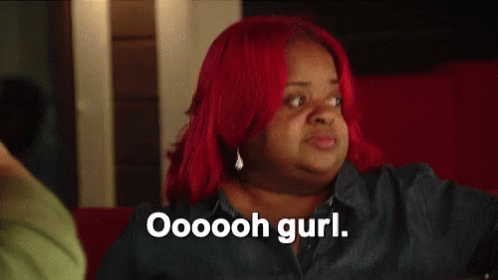 And then Michael visibly and believably chokes up.
And even if Michael and Ashley are toxic, and even if this is fake, I can't. I resign my snark duties. I'm out. This is sad. I'm not going to joke about it. Because losing a baby is horrid and I won't even pretend to know enough about that experience to make light of it.
Oh wait. There's one thing I can joke about. Ashley, as a result, is seeing a traditional Chinese medicine doctor, and I can't help think about Charlotte and Dr. Mao.
And I don't know if this is promising or not (probably not), but Michael says that having a baby was never about having a family with him, but rather having a better relationship with Ashley. Okay, babies are not puppies and puppies are not bandaids: you cannot have them just to fix your relationship. Either way, one person is crying:
The good-much-question-mark news is that Ashley's mom's boyfriend is now "fully employed" and the cast all gives a verbal approval. The bad news is this is still the toxic shit heel who drove a parasite-infested wedge through the family and the turnover rate at Denny's is quite high. Ashley puts a cherry on top of all this by sucking up to her boss Andy and insisting that The Show is like introspective therapy, insisting that it's good for her mom and her family.
Um, I've gotten through a lot worse without therapy OR going on a reality show, but OK.
Karen then turns it on herself because having a parent is a gift and everything and bla bla bla I feel for her but this is stupid over-handed.
I can't believe I didn't mention this, but Ashley made a video for that stupid song she sang Michael at the Open Mic Night. It's actually got a decent budget and production value (minus Charrisse's presence), but Michael is still horrendously embarrassed by it.
Before Andy lets the husbands go, he asks if there's anything the husbands still want to say. Chris Samuels chimes in with a gamely, baritone "I love Monique!"
Ray chimes in with, "and I love Erika Liles! I mean Katherine. I mean Carrie. I mean uh… [checks notes] KAREN."
Chris Basset stumbles through a diatribe about "learning experiences" and Michael says nothing because he's clearly put in his time.
The husbands are thus dismissed and we get some behind-the-scenes nonsense of them walking off set, including more of Chris acting like a football player.
"Watch out! You 'bout to knock into the wall! OH! I tried to save ya, brother!"
And sweet tap dancing Jesus H. Roosevelt Christ, it's the shot I've been waiting for all season. The one of a PA finally serving these ladies at their well-deserved Reunion.
give me this in a syringe
Now that they all have their CHAMPS, Andy wants to know, in these final moments of Season 3 (OMG I'm almost there, please finish, I lie, panting and saying whatever name you want and swearing to god, please just let this be over with) what they've learned this season.
Monique: "Mind my business."
Candiace: "This show is stressful but I'm appreciative." Then, despite crying through this whole Reunion, she concedes NOW she's gunna cry. WELP! UGH. "Sisterhood. Fellowship."
Ashley: "Be open. Forgive. Move on to a good place with Karen."
Robyn (not talking about herself): "Address each other as humans."
Gizelle: "Hard work pays off. Not telling anybody who I'm dating. CAN YOU TELL I'M THE BETHENNY OF POTOMAC."
Karen: "Life is short. Keep your family close. Keep your friends just as close (?)."
Andy asks who in the group wants to lead them in a toast and of course Bethenny Gizelle takes charge: "To Potomac. No matter what, we are in this thing together…"
"… short hair, don't care"
"curly hair, love that…"
"Andy Cohen, THE Cohen…"
"Maybe Monique will apologize…"
"… and Candiace, I would LOVE to come to your wedding."
And none for Gretchen Weiners, bye.
What a truly awful set of women. What a dastardly bunch of hell-raising ne'er dowells. What a terrible bunch of tillers, farming this land till it's lain waste and barren, scrounging the earth for any discernible resources. But despite all that greed, and despite all that hunger, these are the women we need. These are the women who plow our soil and raise the sun and and rally the women and wine, bringing us babies, shrieking all the while, reminding us all that this is just a proud, luscious, lustful cycle. Furrow in. Count your blessings and don't look back.
Thank you for joining me for another heady, crabby season of this muck.
Want more TrashTalk? Follow us on Twitter for updates of recaps as they publish, like us on Facebook for a daily update, watch our TV parody vids on YouTube, or for funny TV pics, heart us on Instagram, and get the occasional gif on Tumblr!