Hello all! I'm behind on everything in life, and my recaps are so exception. (True Life: I watched the Bachelorette instead of GoT.) However, today I'm giving you a double serving of that trash talk so we'll hopefully be back on track for next week.
Previously..
Ellaria killed Myrcella pretty much just to be a dick
Euron kidnapped Yara and Ellaria; Theon pussed out
Sam picked all Jorah Mormont's scabs
Bran made it to the Wall
Tyrion made a whole battle plan for taking Westeros
Jon Snow was summoned to Dragonstone to meet Dany/ask for her Walker-killing dragonglass
Dragonstone
Wow! Jon has finally made it to Dragonstone! Jon and Tyrion pretty much instantly high five. They are ex-bastard-brothers-in-law, after all.
It's a little more awk with Tyrion and Ser Davos, as he and Tyrion fought on opposite sides at the battle of the Blackwater (where Tyrion's face got scarred and Davos' son got wildfired to death due to Tyrion's plan). Jon and Davos also get their first glimpses of the dragons.
Meanwhile, two of the most mysterious characters, Varys and Melisandre, finally get their tete-a-tete. Melisandre is hiding from Jon Snow, and Varys wants to know why. Hasn't Jon forgiven her yet for all the crazy Stannis shit, since she brought him back to life? I guess not, cause she's heading back to Volantys. For a bit, anyway. She's planning to come back to Westeros to die. TTYL!
Jon comes into the throne room to meet Daenerys, and is greeted by Missandei's release of a gale of her titles. Davos introduces Jon more simply. "This is Jon Snow." As with all great secretly-aunt-and-nephew love stories, things start out with some conflict.
Dany won't acknowledge Jon's kinghood, as his ancestors pledged forever loyalty to her ancestors. And Jon won't bend the knee. He points out that Dany's relatives burned half his relatives alive. She does ask for forgiveness on behalf of her crazy dad.. but still wants him to bend the knee. He can be WARDEN of the north, instead of king. He's like umm no. She also emphasizes that she is the last Targaeryn – which is true in name, but not in blood, as Jon is clearly a Targaeryn as well through his kidnapped mum Lyanna. Google it.
Jon is trying to explain the threat of the White Walkers, but he sounds like a real tin foil hatter."Army of the dead" doesn't sound that convincing.
Then again, Dany has dragons, so who is she  to be skeptical? They measure their dicks in terms of how shitty their lives have been. Jon won't let Davos admit that he's already been murdered and risen from the dead; I definitely would have played that winning card. (Any phrase including "trump" is officially dead).
I guess it makes sense that Jon won't bend the knee to Dany. He doesn't know her, her dad was crazy, and she's a queen only by birthright; Jon has no birthright, and has earned everything himself. In other words, Dany is the rich ass legacy student who didn't get into Harvard even though her dad went, and she thinks she should have Jon's spot.
Their argument is interrupted by some news from the battlefield that Dany def does not want Jon to hear. Even though Jon's technically a rebel, he's sent off to get a bath and a meal (with Dothraki escort).
So, pause for bad news! The Greyjoys are down. Dany has now lost half her fighting force- the Greyjoy forces were killed by Euron, and now they don't have ships or Ellaria's orders to get the Dornish troops.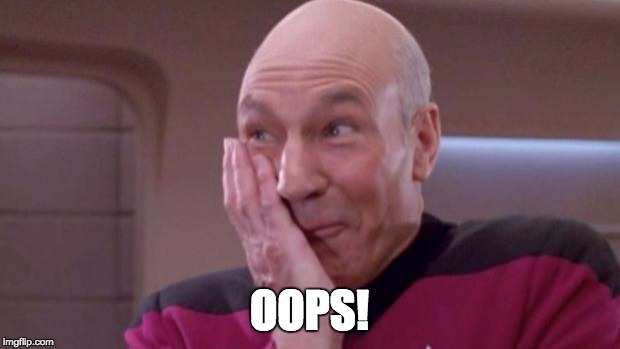 Tyrion and Jon meet at Dragonstone's Designated Brooding Spot. Tyrion believes Jon about the White Walkers, but thinks it's too soon to convince Dany to help since she has like seven other battle fronts operating right now. He asks if Jon has a more reasonable request than to go all the way north and abandon her war to fight the perhaps fictional dead. He's trying reallllly hard to get Tyrion and Dany to get along. After hitting Jon over the head with his idea, Jon derpily realizes he should just ask for the dragonglass. Dany agrees to let him have it.
Theon's pulled out of the water by the last remaining Ironborn ship. Everyone now knows he pussed out, cause otherwise he'd be dead.
King's Landing
Euron is now beloved in King's Landing. This is probably the first time any Greyjoy has been beloved, anywhere. He's trotting Ellaria, Yara, and Baby Sand Snake around town. Yara's even on a leash. Euron has a boner, as always. So punk rock. Yes, these are the gifts he promised to Cersei.
She accepts his marriage proposal..kind of. Cersei will marry Euron when the war is won. So pretty much never. This just mounts the tension between Euron and Jaime, who's suffering his latest round of emasculation. Much as Euron is evil, he's much more entertaining than our previous villains because he fucks with everyone. My favorite line: he asks Jaime for some sex advice with Cersei. "A finger in the bum?"
Cersei begins her torture of Ellaria with some gentle ribbing about Oberyn's death. She quickly escalates and the endless revenge carousel rotates again, as Cersei poisons Ellaria's daughter to death right in front of her – with a kiss sealed with the same poison Ellaria used to kill Myrcella. Cersei's not going to kill Ellaria. She's going to leave her down there to watch Baby Sand Snake die, and then rot. I feel bad for Ellaria, obviously, but it was a truly impulsive, stupid, and just mean move when she killed little sweet Myrcella. Despite all her anger, Oberyn wasn't purposely killed by anyone. He died in a fair fight.
All this gives torture Cersei quite an appetite for Jaime's dick. We get a pretty unnecessary shot of her grabbing his smooshy ass to give him a beej. The next morning, she doesn't even bother to hide that he's in her bed from the staff. Times they are a-changing!
Mr. Iron Bank is here to ask Cersei for his gold back. Although they love Cersei's recent vicious turn, they need to be repaid. She makes a convincing argument that she, rather than Daenerys, the Bernie Sanders of Westeros who is going to redistribute all their wealth, should be backed by the bank.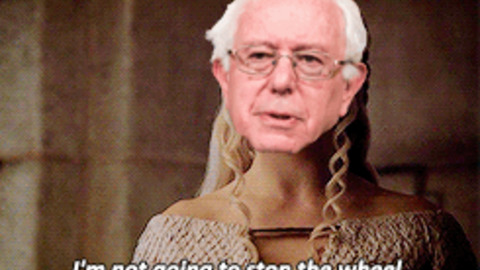 Winterfell
Sans'a real good boss. She's bossin about the grain, bossin about breastplates, bossin left and right. I love it. Her right hand man is still Littlefinger, despite all her sass towards him. Littlefinger gives Sansa some advice, which provides some insight into his somewhat inconsistent behavior throughout the show. He's changed sides a majillion times, that that's because in his mind he is constantly playing out every possible scenario, good and bad – and Sansa needs to do the same.
Meanwhile, Bran has arrived at Winterfell to be reunited with Sansa, and he's even more of a little weirdo than before. Even though the previous Three Eyed Raven seemed like a pretty chill guy, this position has given Bran more autism than a triple dose of vaccines.
Just to emphasize that Bran's a psycho weirdo now, he gives Sansa a play by play of her wedding night, just to be sure she a) remembers and b) knows that her little brother was tuned in to her rape. Welcome back! Thanks for the PTSD!
Oldetown
Wow! Jorah has miraculously healed! Because nobody has ever thought to pick a scab before?!? I'd be a fucking master healer up in that bitch. I pick everything. After a preeeetty cursory inspection, the Head Maester decides Jorah's good to go. Um.. they aren't like concerned that he might be the Typhoid Mary of greyscale?  The very brief and scabby bromance between Jorah and Sam is over.
According to the Head Maester, this scab picking procedure is super complicated and difficult. Medicine really is primitive up in that bitch. Sam's still kind of in trouble though. His next task is to make a million copies of old nasty scrolls. Excellent progress towards White Walker defeat, Sam.
Dragonstone Again
Prong two of Tyrion's master plan: take Casterley Rock, in a super symbolic gesture that seems pretty lame. Although the castle itself is "impregnable," as Tyrion reminds us multiple times, Tyrion has a secret sewer entrance he used to smuggle prostitutes through.He also makes a gross joke about impregnating a woman with ten men.. which is..ew. What a guy!
In a boring, two minute montage, the Unsullied take Casterley Rock. They're immediately like fuuucckkkk when they realize Euron's ships are arriving to siege them. While they've been fighting on land, Euron's been blowing up all their ships. And the rest of the thousands of Lannister soldiers are being marched (in a variety of weird hats) to take House Tyrell with Jaime. Also return of Bronn!
Highgarden
Lady Olenna, who just last week was giving badass advice to Dany, is now at her end. Her house has fallen. Jaime defeated her army – and screwed over the Unsullied – with a little lesson from Robb's machinations at the Whispering Woods – the encounter that ended in the loss of Jaime's hand. Totally worth it to lose the hand, then!
Olenna uses her last moments on earth to talk some shit about Cersei being a monster. He pretty much admits that Cersei is the boss of him. "She's a disease. I regret my role in spreading it. You will too."
Despite ragging on his twincest parter, Jaime lets Olenna die peacefully, from a poison cup. She downs that shit with gusto.
But before she goes… a deathbed confession! She killed Joffrey! And she didn't mean to use such a mean poison! OOOH THAT'S A CHEMICAL BURN!
OKAY NEXT EPISODE!
Previously other than what we just talked about just now:
Jaime tried to murder Bran by pushing him out a window, then someone tried to double murder Bran by sending in an assassin with a dagger. Littlefinger claimed Tyrion did it.
Qyburn made a dragon shooter,
Arya's going back to Winterfell to find the fam.
Remember how the Tyrells were all rich and shit? Now the Lannisters have all that gold. They're taking that other golden resource, too – grain. They're stealing it from all the farmers so the farmers can starve and King's Landing can nom. Yay! Having proven herself a boss at repayment, the Iron Bank is now behind Cersei again. They're ready to invest her latest venture – hiring mercenary soldiers.
Winterfell
Littlefinger gives Bran back the knife that Littlefinger gave to an assassin to kill Bronn. Whaa? Why reopen these wounds? Just so he can take an opportunity to narrate how much he wants to bone Bran's mom?
Fuck. Remember this dagger is what started the whole goddamn war in the first place, because the Starks all thought the Lannisters were trying to kill them. Or Jon Arryn's death, which started Ned's investigation into Robert's bastards, which led to the twincest …. which also started by goddamn Littlefinger. In the middle of Littlefinger's speechifying, Bran freaks him out with a direct quote from Littlefinger himself, from season 3 – which Bran was not present to hear.
Meera, who has been underused pretty criminally on this show – lots of snow marching, lots of fighting, death of her brother – is finally taking off back to her broken family. But Bran can barely muster a thank you. Meera's the first to realize that the true Bran is dead and only creepy Raven is here now. I can't believe Hodor died for this shit! Jojen whatever, but Hodor? And Summer??!
Despite the threats from every direction, the Winterfell gate is guarded by only two not super effective looking dudes. Arya quickly dodges them and heads to the crypts, where Sansa finds her. YAY SEESTERS!!! They're glad to see each other, but Arya clearly wishes Jon was there. They were best bros, after all. Arya updates Sansa on her murder list, but Sansa thinks it's a joke. Sansa updates Arya that yet another brother is at Winterfell. (I guess nobody cares to update her on the death of Rickon.)
Time to meet middle distance staring Bran! He's like your rude granny with Alzheimer's who just yells at you to change her sheets whenever you come visit. He again quickly reveals his creepy powers, and gives Arya the dagger Littlefinger gave him. That thing is getting passed around like Tyrion's first wife.
I do not know if I hate old Bran or new Bran more.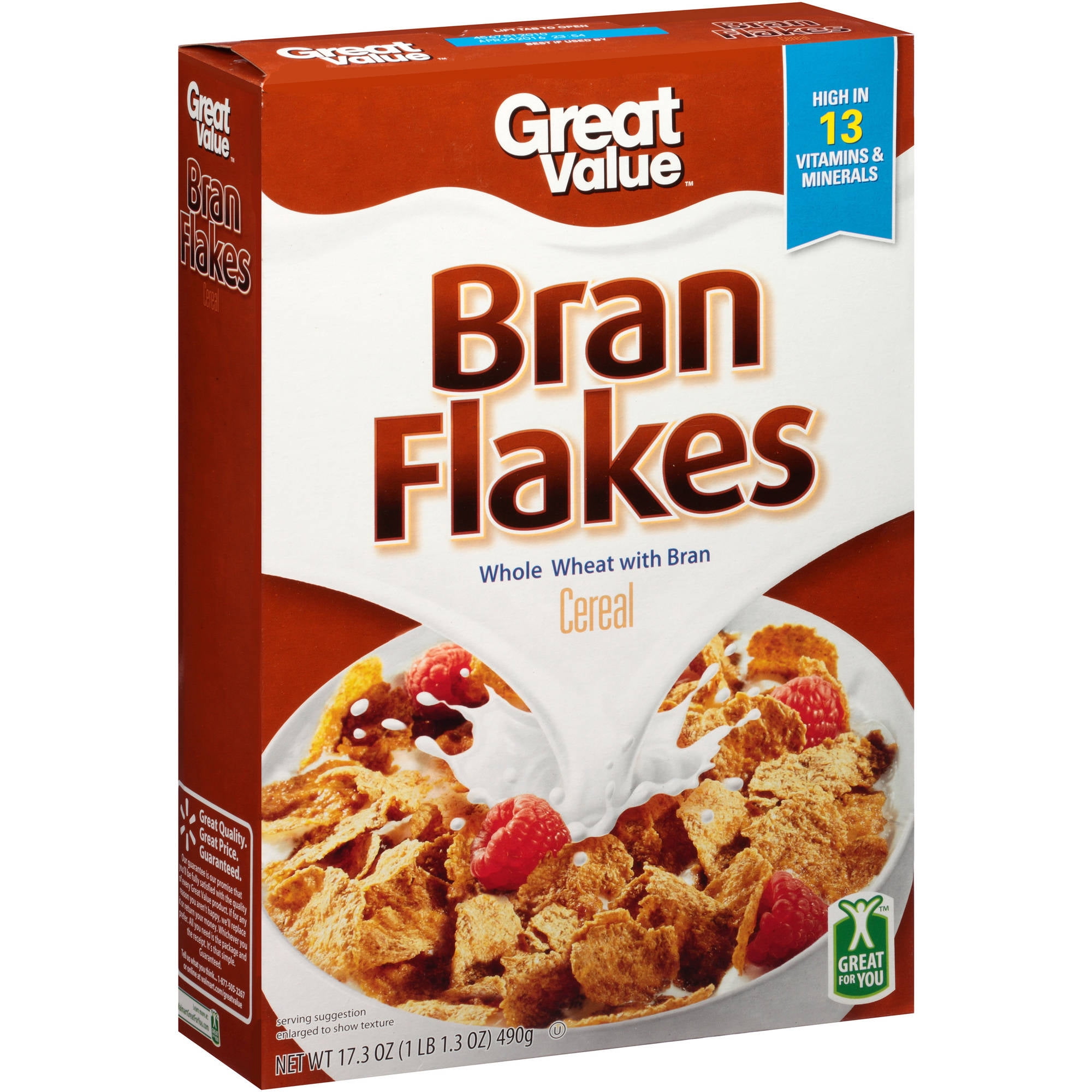 Brienne is PSYCHED when she sees Arya, which means both sisters are safe! Yay her vows to Catelyn! Brienne and Arya also get a chance to bond over their mutual love of nice weapons, kicking ass, beating up the Hound, and breaking feminine norms.
In other news, Pod still sucks at fighting. Anybody remember way back when Pod was the toast of all prostitutes? Poor boo. Pod may be the last man in this the universe that hasn't swallowed the red pill.
Dragonstone
Even in the midst of all this war, Dany can still take a sec to appreciate that her girl Missandei got laid. She clearly wants some more anatomical deets, but Jon interrupts to drag Dany off to the cave full of  Dragonstone. It happens to also be full of shitty cartoons, which were drawn back in the day by the Children of the Forest (magical elf people. Bran was chilling with some up north). The cartoons show that the First Men and Children of the Forest teamed up to kill the White Walkers. He's like see?? If different species can make it happen, we can make it happen. She's like yea.. when you bend the mothafuckin knee.
Although Jon and Dany look sexy in the torchlight and are definitely having some non-aunt/nephew-appropriate-vibes, this is a distant second to my favorite Jon Snow cave scene.
#longliveYgritte #iwishtheyhadn'tburnedherbodysoshecouldatleastbeawhitewalker
Once they leave the cave, there's more bad news – this time, Dany's getting the update about Casterley Rock. Whoops again!
It's a little strange that after all these years of painting Tyrion as the most clever strategist, he's suddenly horribly failing.
And Cersei, who brought the whole High Sparrow situation on herself and has made endless miscalculations, is kicking ass. Dany's ready to completely disregard his advice, and straight up fly to King's Landing and burn it down. Jon convinces her not to. She's the magical unicorn princess, and she can't let all the bronies down by succumbing to the same slaughter-the-innocents policy every other ruler has followed.
Theon's back to Dragonstone. Disgraced, again! Boy just can't catch a break. This time, the person who won't forgive his unspeakable acts is Jon. Remember, before Theon was Reek and the saver of Sansa and his sister's bitch, he took over the Winterfell castele and killed everybody nice and pretended to kill Bran and Rickon. Those were the days.
Battle Somewhere
Jaime's marching back to King's Landing with the Highgarden gold and the grain they stole from everyone. Jaime and Bronn are feeling pretty good, Bronn's lack of a castle notwithstanding; they even take a moment to make fun of Dickon's name, even though he's still in mourning for betraying/killing all his Highgarden bros. Also, BRING BACK THE REAL DICKON. If I have to think about dicks every time he's mentioned I at least want to think about Freddie Stroma's dick.
Things go south pretty fast as the Dothraki horde comes streaming over the hill to attack. Everyone's freaked out – remember, the Westerosi armies have never seen or faced Dothraki, because they were always afraid to cross the ocean.
Then the dragons come swooping in. They've also never faced dragons, since they've been extinct for nineteen generations or whatever. Dany is on Drogon's back, shooting fire everywhere and incinerating Lannister troops.
This is giving me serious Dragonriders of Pern flashbacks. If you are looking for a little bit of dragon science fiction erotica to while your days away, I highly recommend Anne McCaffery. She wrote 20+ books in that series. You could probably read all of them before the next GoT book comes out.
Anyway, I must do my mandatory Trogdor reference since the dragons are out on the town BURNINATING THE COUNTRYSIDE, BURNINATING THE PEASANTS.
Where is Ed Sheeran when you need a good burninating?
Tyrion looks slightly perturbed watching the carnage. Possibly because he used to command these men, or possibly because he's a good guy at heart. (Probably not that, as I seem to remember him subjecting an equally large group of men to some equally nasty green wildfire). Most likely just because Jaime is there.
The dragon crossbow comes out as well, and Bronn manages to wound Drogon. The injury  grounds Drogon and Daenerys, leading Jaime to lose all of his common sense. For some reason he thinks that because a giant crossbow wounded Drogon, he'll be able to get to Dany and kill her using a mere spear and literally one horsepower. Not sure exactly where this falls in his supposed redemption storyline… I hope he doesn't turn against Cersei at this point, as it's too predictable. (Kingslayer -> Queenslayer). I hope he dies for her instead.
Luckily for him, and not for us who now have further twincest to look forward to, Bronn leaps in and saves Jaime from the flames at the last moment.