Hi, Trashies. We made it! It's the finale of pretty much the most boring season ever. Who will Becca choose? Will it be Blake who can't seem to keep his shit together for more that 20 minutes at a time? Or will it be Garrett is a racist, transphobic, homophobic, conspiracy theorist piece of trash? Stay tuned to find out.
So, this episode follows the same format as pretty much every finale in the history of this show except for Rachel's because the producers were ass holes to her for some reason. Chris Harrison braces us for the most heartbreaking finale ever. In fact, he tells us we've never seen anything as emotional as what we're going to when Becca eliminates one of the guys. Spoiler: it's no more emotional than any other finale ever.
The personification of hyperbole.
As always, it's time for the guys to meet Becca's parents. First, Becca prepares them for who they're about to meet. She calls Garrett and Blake "two of the best guys in the entire world." She has met them, right? They're nowhere close to being the best. Speaking of "nowhere close to being the best," Garrett is first. Why does Becca say that this relationship was slower to build? She gave Garrett the first impression rose and has admitted she's in love with him after all of a few weeks. There's nothing slow about that.
Where the hell is Uncle Gary!?
The day goes exactly as it always does. The family asks the guy about his intentions, they say nice things about Garrett, and they voice any skepticism they might have. Also, Garrett brings up Becca's late father a lot and it seems a little bit manipulative. Once again, Garrett's short marriage comes up and his story changes again. It seems like it's never the same story twice. I really don't want to disbelieve someone who has gone through an emotionally abusive relationship, but things don't seem to be adding up.
Garrett is trying really hard to make himself cry.
So, Becca's uncle or stepfather (I'm not sure who, honestly), asks Garrett if Becca has seen him cry. He said, "I can't remember if I shed a tear, but she's seen that side." Hold on. I'm pretty sure Garrett told Becca that he never gets upset. Once again, things don't add up. Anyway, Garrett's time with Becca's sister is just more of the same.
With that, it's time for Blake to meet the family. Honestly, I feel a little bad for him. Why is Becca's family asking him about Garrett? Why not just talk about him and his own relationship with Becca. When actually talking about himself, Blake throws out the phrase "strong and independent woman" a whole lot. Honestly, I zoned out on this part a lot because very little of it was shown. Becca's sister says that Blake would challenge her and be more of a teammate than Garrett who would be a protector.
It seems like Emily is trying to tell Becca that Garrett isn't very smart.
Becca's mom asks Blake if he'd be OK if Becca doesn't pick him. He can see the writing on the wall it seems. He flat out says, "She's going to pick Garrett." Yes, we know, Blake. Despite what Becca says, it's been Garrett from the moment he stepped out of the limo. Literally everyone else can see that.
After Blake leaves, everyone discusses the two guys. Everyone seems to be pro-Blake. Uncle Chuck says something that I will never, ever, EVER be able to wrap my head around. "Garrett's just got a really beautiful soul…I think he's a poet."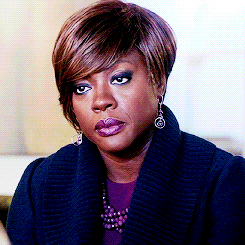 My exact reaction to that statement.
I can't take any more of this, so let's cut right to the final dates. Garrett is up first and they just spend some time on a boat and then go swimming.
At least the dolphins are interesting.
Then then realize they're on the equator and Garrett say, "Maybe it's the girl or maybe it's the equator, but I'm on top of the world right now." Except you're literally not on top of the world. You're in the center of it. I think I agree with Emily – Garrett isn't all that challenging (read: smart).
Later that evening, we listen to Garrett repeat the same four words he knows as he says nice things about Becca. We do find out that Garrett loves the way she says "bag," so there's that. Also, he brings up Becca's dad again and it just feels weirdly manipulative again. Oh, and Becca doesn't give him butterflies. She gives him eagles.
That's enough, Garrett.
Blake's date is next. At least there will be a larger vocabulary on this one. Once again, Blake is given a date where he and Becca can't touch one another. You know, if the girl takes you on two dates where she goes out of her way to not have any physical contact with you, she probably isn't all that interested in marrying you.
See you later, Blake.
Blake tries to reassure himself that Becca's feelings for him haven't changed overnight. I mean, that's probably true. Unfortunately, I'm pretty sure Becca already knew that she wasn't picking him. The editing is giving this all away. Honestly, it's been super obvious (at least to me) for weeks now. Later that evening, Blake gives Becca a memory box that he made. Well, he didn't make the actual box, but he totally put the pictures inside of it!
Look at all these memories they've created over the…weeks.
Because Rachel got to let one guy off least last season, we obviously can't do that again! Both guys meet with Neil Lane to pick out a hideously gaudy ring. Seriously, I've never seen one I've liked. My engagement ring is a raw black diamond solitaire. I'd like to think I'd royally piss of Neil Lane if I ever met him. Garrett picks out a three stone ring to symbolize the past, present, and future. He says that Becca helped him through his past because he's been married before. OK, first of all, maybe don't bring up your ex wife while you're picking out an engagement ring for another woman. Second, you've known each other for all of six weeks. Becca couldn't have helped you through your past. Confirmed: Garrett is stupid.
So, let's get to the proposals. Both men are boating down the river. The first to arrive is…
Obviously.
Blake launches into his speech, and I'm just internally screaming for him to read Becca's nonverbal cues. Seriously, this was her face the whole time.
Not a good sign.
So, yeah, Becca ends things with Blake. Her speech is a little weird, but it all boils down to, "I just like Garrett more." Blake says, "I didn't expect this" which I don't believe because we literally have him on camera saying, "She's going to pick Garrett." I felt for Blake in this moment until he said, "No one else can make you as happy as I can." I'm pretty sure that's not for you to decide, Blake. Anyway, Chris Harrison hyped this up a lot and it was no more emotional than any other breakup that's ever happened on this show.
And this is where we cut back to the stupio for Becca and Blake to talk. As usual, Blake asks why he wasn't chosen and the rason pretty much boils down to "I just liked Garrett more." That's the same reason we always get. Along with that, some of Becca's explanation came off as a little weird. I can honestly see a relationship with Blake requiring a whole lot of emotional labor – more than Becca wanted in a relationship, but it sounded a little bit like she was trying to shame him for dealing with anxiety and stressing out too much. She probably should have worded it more carefully and simply said something like, "Look, I just didn't think that the way we handle stress is compatible." That being said, this situation is designed to make people feel insecure, so it's not like you'll really see anyone being 100% confident.
In short, they're not compatible.
So, I guess it's time for Garrett to propose. He does, Becca says yes, the end.
This is officially the most hideous ring I've ever seen.
I honestly felt nothing about that proposal. It seemed like Garrett was reading from cue cards.
So, when we talk to Becca and Garrett, I just get pissed off. They address the whole controversy of Garrett's social media habits. He just repeats the same non-apology he posted on Instagram. I actually screamed, "FUCK YOU!" at the television when Becca and Garrett said that reading all of the negative things about him was hurtful. Are you fucking serious? You were hurt by people calling you out? You know who else was probably hurt? The survivors of the Parkland shooting who had to read about people calling them crisis actors. Unless Garrett offers a real apology (none of this "I'm sorry if anyone was offended" and "I'll be more careful about what I do on social media" BS), I have nothing good to say about him. I hope I never see him on my television ever again.
Oh, and the show gives them a minivan. I love whoever decided to troll Garrett by putting a Human Rights Campaign sticker on it.
Well played, Bachelorette interns. Well played.
So, that's it for this season. Another underwhelming one is in the books. At least we get to watch Bachelor in Paradise! My recap for that will be up shortly.
Until then, Trashies!
Want more TrashTalk? Follow us on Twitter for updates of recaps as they publish, like us on Facebook for a daily update, watch our TV parody vids on YouTube, or for funny TV pics, heart us on Instagram and follow our TV parody boards on Pinterest!