Hi, Trashies! So, The Bachelorette is over, so let's move on to amazing trash fest that is Bachelor in Paradise. In the intro, Chris Harrison tells us that this is the reason people want to go on The Bachelor/ette. At least they're telling the truth at last! So, let's get right into it.
So, I'm super happy to have Wills (Becca), Eric (Rachel), Kenny (Rachel), Kendall (Arie), and Joe (Becca) back on my TV! How long until Yuki (Winter Games) gets here? I need more of her in my life. In fact, I want to be friends with her just so my life has a lot more positivity in it. The woman is just a fucking delight. Nothing in the intros really stands out until Kevin (Winter Games) tells us that he left Winter Games knowing he wanted to marry Ashley one day. I call bullshit on that. He's state a number of times on different podcasts that he and Ashley both agreed that they were just keeping things casual. Since we don't actually see Kevin saying, my guess is the producers edited in "I knew I wanted to marry her one day" from a point when he was talking about Jasmine from Bachelorette Canada. Also, his "I heard it through the Bachelor grape vine that Ashley and Jared are dating now…" Oh, shut up. You know they're dating. Hell, you even wished them well on Twitter.
Liar.
And Chris (Becca) tries to rebrand himself as a "silly goose."
David (Becca) tells us all about how he lives with his mom and she does a lot of stuff for him. Maybe he's hoping Corinne's nanny will be here.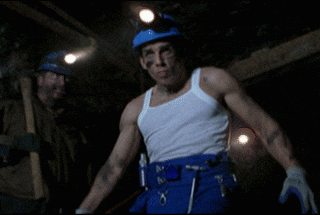 Hey, look. Jordan (Becca) is here too!
So, Not Raven (Arie) is the first one to arrive. Gee, I wonder who she's here to see. Yay! Eric is next! I've missed him on my TV. I really want to see him interact with Yuki. That would be so much happiness in one place. I don't know if I could handle it. Yay again! Kendall is here! Jordan comes down the stairs next and he looks exactly like a Ken doll.
Actual footage.
Bibiana (Arie) says that the bumpy ride to the resort is the most action her uterus has had in a long time. She does know that sex doesn't really involve her uterus, right? Stay in school, kids.
YAAAAAAAAAAAAAAAAAAAAAAAAAAAAAAY!!!
I've missed Joecery. He's so damn cute. I hope he doesn't fuck this up. It's more good stuff as Wills and his awesome fashion arrives. I love that he flat out references that everyone thought he was stoned all last season. Also, him meeting Wells was adorable.
The next person to arrive is Chelsea (Arie), but I don't care about that because Kendall and Joe are hitting it off and that makes me super happy. I don't want either of them to end up with someone horrible. Oh, and Chris arrives and I wish he'd get off my television. Not Raven says that if Krystal (Arie) shows up, she'll crawl into a hole and die.
Well, you know what you have to do now, Not Rave. Get to it.
When Kevin arrives, no one really knows who he is, so Nick (Becca) and Venmo John (Becca) arrive. I care about exactly one of those guys. Yes, it's Venmo John. Yay! Kendall is talking to him. I'm OK with her going for the awesome guys. Good job, Kendall! Someone named Nysha (Arie) arrives. I don't remember her at all. Angela (Arie…I think) shows up. I don't remember an Angela ever being on this show.
KENNY! KENNY! KENNY! KENNY! KENNY!
Astrid (Nick) shows up, but we have to focus on Not Raven hoping Colton (Becca) shows up. Oh, honey. He doesn't want you. Just get over it already. Instead, Analiese (Arie) shows up. I probably spelled her name wrong. Jordan wastes no time hitting on her by talking about his mom. So, there's that. Since we're talking about Jordan, that means David (Becca) has to show up so they can hate each other. So, that's all the people who are going to arrive. Of course, Not Raven is sad that Colton hasn't arrive. Didn't we spend enough time on these two during a season that wasn't about either of them?
The ladies are giving out the roses this episode, so the men have to suck up to them. Chris Harrison tries to brag about the track record of married couples from this show. You know, all both of them. After that introduction, there's just a lot of mingling. Why does Not Raven keep saying that shd and Colton "briefly dated"? They didn't date. They spent a weekend hanging out.
So, a date card arrives for Not Raven and she immediately starts crying because, you know, Colton. After some hemming and hawing, Not Raven decides to go on a date with…
Fucking really?!
On a happier note, Joe decides that he wants to talk to Kendall, and Krystal is having a meltdown. Joe is so charming in his awkwardness.
This pairing makes me so happy.
So, Joe and Kendall make out while Krystal angrily eats chips and guac.
This awkward interaction shows exactly how I feel about Jordan.
Krystal decides she's going to move on from Joe and hang out with Kevin because, well, he is giving her attention. This pairing is one that I hate because, simply, I don't like either of these people. They just make out a lot, so I get up to get more wine. When I come back, Nick is hanging out with Chelsea and it makes me super happy that we didn't see him much on Becca's season because he's kind of a moron.
Oh, right. Chris and Not Raven are on a date. Chris says the word "like" a lot and Not Raven talks about Colton. Everyone else predicts that Chris won't be interested in Not Raven.
Nope. Not interested at all.
The next day, Not Raven and Chris are still making out, but…
Of course.
Colton has a date card, and I'm hoping that he'll ask literally anyone else but Not Raven. He decides to talk to Kendall, and Bibiana wonderfully tells Not Raven to move on and get the fuck over it. He's just not that into her. OK, she said it a lot nicer than that, but we all know what she was thinking. After the conversation with Kendall, Colton talks to pretty much ever other woman and ignores Not Raven. In the end, Colton decides to use the date to clear the air with Tia. You know, because he couldn't just talk to her without that date. Oh, wait, he totally could do that.
So, I guess this episode, we're just going to be watching Not Raven go on dates. Haven't we had enough of her over the last two seasons?They simply just recap their first weekend together. Of course, everyone else at the resort is talking about them too. Colton explains that he thinks that Not Ravn is the reason that Becca sent him home. Yeah, pretty sure she liked Garrett the best the whole time and was going to send your ass home either way. Not Raven just wants to know if they could actually work things out. Colton simply doesn't know, but he wants to give it a shot. My guess is that Colton pursued Not Raven first because she was in the running to be The Bachelorette. When Becca dumped him, he decided to go after her again because she's super popular in the franchise.
I'm so done with both of them at this point.
Later that night, Chris is getting pissed off that Not Raven no longer wants him. Instead of just thinking, "Oh, hey, maybe she doesn't like me," he says, "Colton is about to get attacked by the Goose Gang." Yes, the Goose Gang. Look, I don't like Colton at all. However, this is so stupid. He didn't lure Not Raven away. She willingly went with him on that date. Chris fails to recognize that Tia made a choice. Remember how Chris wanted us to know that he's just a super nice guy? Yeah, never mind, I guess.
So, that's it for week one. Hopefully next week we'll get to see other people go on dates! I'm sick of the Not Raven show.
Until then, Trashies!
Want more TrashTalk? Follow us on Twitter for updates of recaps as they publish, like us on Facebook for a daily update, watch our TV parody vids on YouTube, or for funny TV pics, heart us on Instagram, and get find the occasional gif on Tumblr!