Hi, Trashies. So, it's time for the "Men Tell All" special. The first half of this really just seems to be "The Jordan Show." Basically, I spent most of this episode thinking…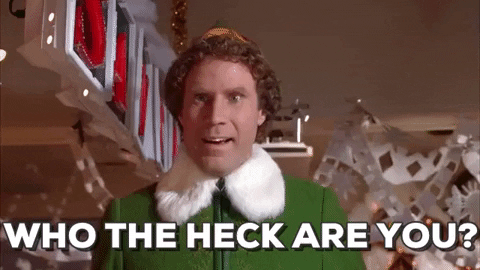 One of the high points of the episode was the preview of Paradise where we get to spend some time with Yuki! The show best be good to her!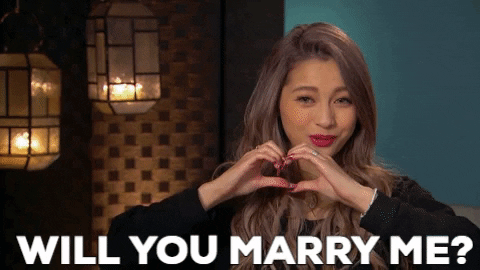 I've missed you!
It's really hard to recap the beginning of this because I'm not really sure what's going on. I'm pretty sure that Colton is officially out of the running to be the Bachelor because he was kind of a dick the whole time. Seriously, he kept inserting himself into arguments that weren't about him at all. Also, I'm actually going to defend Jordan here for a minute. I get how a guy like him could be super annoying to live without. However, he never really did anything to the other guys. It seems they had it out for him because he was really silly about the whole experience. Yeah, he walked around in the gold underwear. Don't they remember that Becca gave him those? Why wouldn't he wear them? Finally, I think it was Kamil (a "social media participant") who tried to make fun of Jordan for making a career out of his hobby. How is that an insult? That doesn't make sense, Kamil. I'm glad you left on night one. If it's OK with you all, I'm going to jump right to the hot seat interviews because all of this is really hard to recap. It's just a huge clusterfuck of Jordan making noise.
At least we get to look at Wills' awesome facial expressions.
So, without further ado – it's Grocery Store Joe! His time in the hot seat makes me so happy. He's so awkwardly charming. When Chris Harrison asks him how his time on the show was, he just gives a very honest, "It was really bad! I got sent home right away!" Totally not the answer he was looking for, but I loved it. I'm so glad he's going to be on Paradise. There's just something so likeable and normal about the guy.
I can't snark. The guy is fucking adorable.
Next up, we're going to talk to Wills. I'm glad to see him again. He just had this quiet confidence about him. He never really fought back when people were being jerks. I want to be friends with Wills.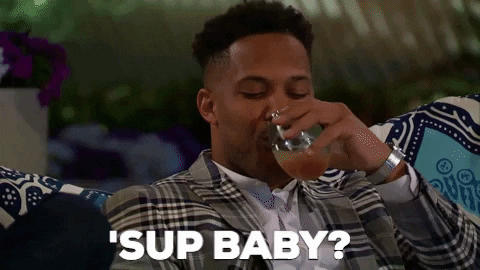 His reaction to Chris' tantrum is still one of my favorite things ever.
The conversation is just the usual – it hurt to get dumped, but Wills still has great fashion sense. Thanks for that in depth interview, Chris Harrison.
Ugh. Do we have to talk to Colton? The whole thing just seems so forced and scripted. Do we really have to talk about the guy's virginity more than we already have? Seriously, no one cares if he's had sex or not. It's just really obnoxious that he seems to have made it his defining trait and that he uses it as a way to put other people down. His tweets are disgusting. He goes on and out about how he's a virgin because he respects women. Oh, fuck off with that, Colton. He seems to only think there are two extremes – either a guy is a virgin or he uses women. You no, because no two people are ever in a relationship where they both want to have sex with each other. I just need Colton off my TV screen as soon as possible. I'm so over his fake good guy schtick.
He seems to have a permanent smirk on his face.
Finally, it's time for Jason to finish his audition. Jason was hurt, but he has nothing but respect for Becca and he's ready to move on. Also, he gives a pretty big gay marriage support speech. I don't doubt his sincerity, but I'm fairly certain that the show did this as a way to distance themselves from Garrett's bigotry. So, welcome to the spotlight, Jason.
Your 25-30 women will be along shortly.
So, Becca comes out, and nothing groundbreaking happens. Jean Blanc apologizes and gives her another shitty perfume. Jordan is Jordan. Wills, Colton, and Jason just have nice things to say. Oh, and Chris brings out a choir to sing about how he was a jerk in Virginia. Yeah, we know bro. At least you owned it an apologized so that we can all move on with our lives.
The bloopers are just some footage of things falling over and Chris Harrison telling a young girl not to listen to anything Lincoln says because the world isn't flat.
Before I close, I just want to say that the best part of the entire night was Venmo John breaking down the math to prove just how much time Jordan would have to spend on Tinder to get over 4,000 matches. I love you, John. Never change.
So, that's it, Trashies. I know this recap was short, but there's just never anything to say about the "Tell All" episodes. Until the finale next week!
Want more TrashTalk? Follow us on Twitter for updates of recaps as they publish, like us on Facebook for a daily update, watch our TV parody vids on YouTube, or for funny TV pics, heart us on Instagram, and get find the occasional gif on Tumblr!