Trashcrabs, it's almost over. We're at the last leg of this tripod of an admittedly glorious Housewives Vacation, a glorious Season! and it's time to stack our cards. A Reunion is pending. Two weeks ago, Bravo released a seating chart, even!
Candiace – Monique – Karen –
ANDY
– Gizelle – Ashley – Robyn
Just based on the fact that Robyn and Candiace are on the ends, I feel like this arrangement is justified, but feel free to offer your assessment in the comments.
And besides, I feel like if this were six "To Be Continued" chyrons sitting on the couch with Andy nothing would be different and everything would be perfectly representative of this Fun House ride of an installment. You know how I know? Because this episode opened with like LITERALLY THE EIGHTH "TO BE CONTINUED" CLIFFHANGER OF THE YEAR. I feel like I'm not even hyperbolizing at this point. Can we please get on with this episode and get the Eff out of Effrance?
So Gizelle had just delivered her stupid line about Monique "taking a shot and missing," adding that she herself is "like a ninja… waiting in the cuff to blow your face off," demonstrating her very poor understanding about how ninjas actually fight. Monique says that she didn't take a shot, she just "cocked back the trigger" and then decided to "forget it."
Gizelle still thinks that Monique's being "shady" since she's blaming Charrisse for the entire conception of Kyndallgate. Monique then offers an explanation, starting with "well, Charrisse don't remember having this conversation," and AUTOMATICALLY I BELIEVE HER.
"yeah, this tracks"
"… but we talked about [Kyndall] coming to the gala, and that is where all the confusion started." But ultimately Monique admits that she knew what she was doing by playing along with the whole "Kyndall Kaper," and basically, she loses this round. Especially when Gizelle says in her confessional that Monique and Charrisse purposely threw Kyndall into the mix to hurt Gizelle (which is sort of objectively true), and when she tells Monique at the table that she has the confidence of about an entire white fraternity and she doesn't give a shit about women from Sherman's past.
Monique and Gizelle both agree that while they won't "be the best of friends," they can still be "cordial" (Housewives code for "Cold War nemeses"). Monique explains that the plan for the day is a winery and Gizelle asks if it's mandatory (why would you NOT want to go to a winery???!), to which Monique says it is. Gizelle appreciates not having an option, for some reason, and then leaves the table to go get dressed. Except she can't figure out how to get back inside:
It's almost as funny as when Kelly did the same thing on the yacht off Scary Island:
Sidenote: can someone please tell me what Ashley's boobs are made out of?
As the girls all get ready for the outing, Monique calls Chris, reminding us for the billionth time that they got in a fight right before the trip because Chris – while sweet and affable – is a bit of a neanderthal when it comes to letting his wife have a life outside of providing him with endless apps and sex and babies. They sound pretty good now, though, a few days later, as Monique thinks lasciviously about coming home and "making up" (bangin) with him and Chris admits that he relegated all of the chores Monique gave him to their blood-relative servants. Yay! They're in love again.
Within an hour, everyone piles into the van wearing very sensible outfits to tour a rocky hilltop vineyard:
On the two-hour trip to Nice, the car is remarkably quiet, which Monique translates as "everyone's smiling and having a good time!" Candiace offers to break out in song to disrupt all this good time:
Considering that Candiace's busted Whitney impression would probably drive the car off the cliff and into a jagged ditch, rendering the Housewives mushy flesh bean bags trapped under a pile of twisted medal, Charrisse barks at her to keep her mouth shut. The group continues shoveling into the snacks the producers thoughtfully packed for them: big catering trays full of mac and cheese. And probably a baggie or two filled with Cheerios and Gold Fish. Sophistication!
They finally roll up to the Château de Crémat and are greeted by another snack, if ya know what I'm sayin:
This guy is LITERALLY NAMED LUST, are you gagging?
As Johan starts foux du fafa-ing all about the ORGANIC wine and the NO MACHINES and the SECOND HOMES and the BY HANDS the girls all start to get puss-ons and do their best to sex this guy up with their eyes. Particularly the ones that are very verbally engaged to be married:
C'est ici, bébé!
Gizelle asks le Johan how to say "I'm drunk" in French, and he flatly warbles out that "zat ees not élégant," but translates for them anyway: "Je suis bourrée." Gizelle butchers it and discovers a new pejorative for her castmembers:
We're all a little boo-hey. 
Another way to say that you're drunk, by the way, is "Je suis ivre," which is something I used to guffaw at cab drivers so they knew to drive close to the curb "en cas d'urgence." Ah, French, la langue de l'amour!
The group then convenes in the cellar, where the ladies are very impressed as they gaze at Johan penetrating a big barrel of wine with his long, impressive prod:
Ashley notices that his method is similar to the process for impregnating cows:
… which technically isn't wrong! She also notices that Karen's going out of her way to mention Ray any time she can, which also isn't wrong!
The girls all cheers with their new favorite Americanized toast, but Johan shuts that shit down right quick:
"Do not ahm-barrass me een my place of wurque lyke zees."
Johan then brings the girls out to the garden, where there's a huge spread of deliciously stinky hams and French cheese, its heady odors wafting off the ocean breeze and into my dreams. The only problem is, this is where Karen gets REALLY gross. I mean, just look at Johan's poor little face through this ordeal:
more like "call my attorney style"
She asks breathlessly if she can "serve" Johan, plating up strips of greasy meat and cheese and pouring him a glass of wine, purring out that "this is how she stayed married for 21 years." This is so revolting. Ladies, I'm sorry if this opinion offends you, but if you're "serving" the men in your life like they're literal babies, they probably see you less as something they want to have sex with and more like something they want to call "mom." And then you're MOM and you're in a god damn Bounty commercial as your Prince Charming suddenly just starts shitting his pants, expecting you to clean it up while he gets back on Xbox live and screams at you to bring in more Totinos Pizza Rolls. Trust me. A… friend of mine? told me. Cut that shit out, for everyone's sake.
Gizelle again points out that Karen's not wearing her ring; Karen yet again responds that "she didn't want to wear her ring in the city." Ashley murmurs that she wore her ring "in Somalia" (LOfuckingL when the hell did Ashley go to Somalia and where are the pictures). As she and Gizelle tut-tut across the table, Gizelle interviews that "it's always grey with Karen," but "where there's smoke there's fire."
Checking his watch and breathing a sigh of relief, Johan realizes that he's finally put in his time with these terrible viragoes and exits, stage leeeeeft. Monique is equally relieved because it means she can finally start pouring herself half the bottle at once instead of the little "baby" servings Johan was giving them.
The girls start wandering around like bored grizzly bears, taking selfies and literally clawing at the landscaping to find out what's inside:
Seriously, I think my cat would get along really well with these women. I mean, if my cat was an asshole.
After they desiccate a fig tree, Charrisse and Monique decide to talk about the whole discrepancy over who started the Kyndall thing, and yet again, it's a mumbly crawl through nonsense where Charrisse tries to stick up for herself but just ends up looking guilty and dumb and confused, slurring out "no's" and "nuh-aw's" here and there and accusing Monique of having more of an ownership in their very petty attachment to Kyndall. Monique asserts that it was Charrisse's idea to invite Kyndall to the Hurricane Harvey relief drive, which Monique cosigned since she was pissed at Gizelle for some reason or another, and she figured Charrisse made the overture because Charrisse was still mad at Gizelle for outing her "fireman" on Watch What Happens Live.
Can't we just call it like it is? Charrisse was nervous and bitter about being demoted off the main cast this year and wanted to throw a bomb in the production so she wouldn't be bored (and would also have a reason to film)? OK, great.
Eventually, the fight ends the same way most of Monique's fights end: with her waving her arm around and declaring that "we on the same page," and "all I care about is our friendship." Cool I don't care about any of this let's move on.
Up over on the terrace, Candiace runs to her mom Karen and is like, HEY! I'M READY TO HAVE MY BIG EMMY MOMENT AND TELL THESE GIRLS I WANT THEM TO TAKE ME SERIOUSLY! CAN WE DO IT NOW? DO WE HAVE TIME? DO I LOOK OK I CHECKED IN MY CAMERA AND I THINK SO, and Karen is like, YEAH, DOPE, LET'S DO IT.
Except Robyn and Ashley completely ignore Candiace in favor of taking pictures of each other:
And I can't say I blame them. They both look amazing on this outing. The outfit choices are a little bold, for sure, but screw it: Robyn's got a body for days and Ashley was made to rock this twee-looking bell-sleeved A-line dress. Even if the beret is obnoxiously on-the-nose.
Anyway, Candiace and her frumpy ass grandma jacket are pissed:
Gizelle arrives as Candiace and Robyn get all up on Robyn and Ashley's asses for wanting to take a picture instead of paying attention to Candiace. Robyn and Ashley huff and puff and finally let Candiace speak. She begins by complaining that the girls were "too concerned with taking pictures" to listen to her. By the way, Candiace is too concerned with rummaging through her purse to look the ladies in the eye as she's talking to them:
She continues that she came on this show started hanging out with the group "to make friends" (which is a blatant lie since no one is here to make friends), as Karen keeps humming "mm-hmmmms" in her ear behind her. Candiace then stops and croaks out some crocodile tears in that magnificently fake way she has, blubbering that she has "a lot going on":
Pfft. HA. She has a lot going on in the same way my cat has a lot going on. Ya know, planning a fake wedding, hating her mom, drooling all over someone at 5am because she's hungry, stalking around my apartment at 2 am carrying my socks in her mouth, yowling out that she's protecting her kittens from predators… That's the sort of thing Candiace is busy with.
I'm totally signing my cat up for this show, you guys.
"I like getting drunk in the dryer, which means I always know how to spin a good story!"
– My Cat
Anyway, Candiace does her damnedest to think of some sort of hardship, basically reiterating her very flat story line as a way of a sob story, complaining about having a mother who throws $120,000 at her for a wedding and being engaged to a very tolerable monster that has the gall to keep supporting his children (and who also somehow abides by her constant, vicious derision). She says that she has shown the women all of her "sides" and doesn't want to "fight a friendship" on top of everything(?) she's dealing with over at the House That My Mom's Bank Account Built.
Gizelle sees right through this bullshit, asserting that Candiace has shown the group "no sides," ("stay the course! stay the course!" Karen coos bizarrely to Candiace through all of this), and also correctly defends that she herself has stuck up for Candiace in the past. Even Karen can't ignore this, as they all know about the Doritos Locos Nachos flashback cam that will inevitably resurface at the reunion, corroborating Gizelle's claims:
The editors show a clip from A ZILLION YEARS AGO because fuck this season has been on FOREVER, where Gizelle says she actually likes the girl.
Karen eventually decides to let Candiace lose this battle for herself "like a grown woman," and announces that she's walking away to go slut it up with her selfie stick. Candiace keeps on with Robyn, Gizelle, and Ashley and asks that they not judge her for "things she said in the heat of the moment" or for "a title that was given to me by someone in this group." The girls all scream out in unison that it was Candiace herself who called herself a Princess to begin with, and none of them have ever had an actual fight before.
Candiace still stands there sputtering and stammering, trying to manufacture a battle that she's clearly having with herself, striving to write off her embarrassment over making a poor first impression as some sort of misunderstanding that was thrust upon her by someone else, too confused to realize that her sheltered attitude and high-maintenance ego is something completely of her own making. Something that reality TV has a way of teasing out and laying out in crystal clear view for the whole world to see.
Eventually, the rest of the group manages to gather her up with the remnants of her foolhardy crusade, piling into the van to make it back to Cannes.
Before they leave the driveway of the chateau, Monique – with a warm fuzzy buzz going on – fantasizes about owning her own winery, giggling out that she'll "invest" in the production instead of making wine herself, pointedly leaning on Karen as a comparison.
"Yeah, 'cuz you have to spend money to make money," Ashley says under her breath, adjusting her beret.
"YOU WOULD KNOW," Karen snaps, accusing Ashley of spending Michael's money. Ashley owns it, saying "yes, I would," asserting that Karen, too, OBVIOUSLY is spending her husband's money on her ridiculous farce of a business. Ashley reminds Karen, rightly, that "Icon Enterprises" or whatever the fuck it is is technically "Ray's company."
Karen sits back in her seat, fuming, and steams out this, what is sure to be a bona fide Housewives gem:
"My marriage is an institution. Your's is just a fake-the-world situation."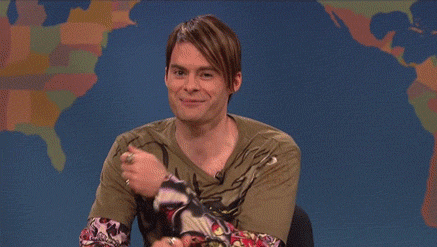 AN INSTITUTION.
Ashley counter that Karen's not even wearing her fucking ring. Also, Karen is the one that's been talking about Ray's "old and dried up penis." (a little unnecessary, but Ashley's on a roll here so I'll let it go) Also, and most importantly, Ashley has been "open and forthcoming about the problems in her marriage," whereas Karen has been quite literally the complete opposite of that.
Ashley interviews her frustration about being new to Potomac and allowing Karen to lecture her on all the bullshit nonexistent rules of living there and being a society woman in a town that doesn't even follow a society:
As a pro tip, never listen to a woman who wears a wig like this.
… and she's right! I've been recapping this show for two arduous years now, wanting to prove to you, the viewer, that as a Potomac native, I can absolutely without question attest that there is absolutely no social hierarchy in this rather sleepy DC suburb where horses and mosquitoes outnumber people – most of all moronic rich idiots who call themselves "Grande Dames."
Ashley realizes that Karen was also trying to feed her all of this poppycock "right as Karen's life was falling apart," and she feels a little duped.
Karen tells Ashley that she's "obsessed with Karen's life." Ashley retorts that Karen "talks a big game… get a bottle of champagne in you and you act like fucking Beyoncé… more like a broke version of Tina Knowles."
By the way, I LOVE how tickled Gizelle is at all of this.
Karen, backed against a corner, has nothing left to do but pull fantasies out of her ass and vomit hateful babble, saying whatever she can to leave a mark: "You would know broke! Your husband not only kicked your ass out; he moved you a mile down the street from your sweatbox and put your ass in a studio." She also admits that Ashley's allegation about Ray moving out – down to Florida – bothered her so deeply (my words, not Karen's) that she had to call Ray last night to hear it from him. Ray told her on the phone that he was going to "semi-retire," leaving space for Karen to come and go at the Florida house if she pleases, I guess?
I don't know. Sounds to me like Ray is trying as hard as he can to get away from this screeching harpy, and I don't blame him.
But regardless, Karen is literally, physically unhinged at this point, bobbing her head left and right and whipping her ponytail all over the canopy of the van and dislocating her jaw from her head, averring that Ashley "gets close to situations, collecting information so she can put a fake spin on things."
Now that we know how deeply rookies fuck up when it comes to Karen Huger, I bring you Evidence B: Candiace Dillard, who blindly defends Karen in the car, defending that Karen, like her – like My Cat with her Helpless Sock Babies – is "going through a lot right now." She accuses Ashley of making stuff up and teasing information she may or may not have about Karen in front of the group. Ashley just makes fun of Candiace's crybaby rhetoric:
Candiace tells Ashley to "suck a dick." Lovely pageant queen we have over here, right?
And then drunk Monique chimes in for the win:
The group erupts in laughter and blessedly, this fight is over. The girls endure the rest of the ride in silence, and when the girls roll up to the hotel, Monique suggests they all douse themselves in lavender oil to calm down and go to sleep.
[I was going to put an "oily" gif here but I couldn't find one that wasn't porn. Sorry.]
Candiace Facetimes Chris from her room and ugh god it's so boring. I hate this idiot and I'm finally with you commenters: I would not be heartbroken if she were fired from this show and Chris moved in with me.
The long and short of it is that Candiace thinks that Gizelle has a "mean girl" influence with the women she'd otherwise (maybe – big maybe) get along with, but luckily Charrisse and Karen are "coaching" her on how to survive in this pack. Here's some free advice: if you're a grown ass adult and you need other adults to "coach" you on how to talk to other adults, you're probably not doing Life right. Anyway!
Yay! It's Boat Trip Day! I love me some bitches on a boat. And fortunately for the Potomac ladies, they're not about to go on the same Three-Hour Tour the New York crew will suffer. Karen looks psyched!
Ashley joins Candiace and Monique out on the little bunny pad or whatever you call it on the stern of the yacht. She wants to talk to Candiace about what happened in the car the previous night, but yet again, Candiace is MORE CONCERNED with something else (namely, checking out the gaudy ass ring that – if she pulled a Rose DeWitt Bukater – would send her STRAIGHT TO THE BOTTOM!).
Ashley gently informs Candiace that she was inserting herself into an argument about which she knew nothing; Candiace whines about the unfair double-standard where all the ladies are allowed to "speak up" except her. Monique leans in to assess that Candiace is "always in attack mode," which doesn't really hit the nail on the head, but what I think Monique is trying to say is that Candiace is always starting and then fighting these imaginary battles in her head.
The camera switches to Karen, who's trying to be all cutesy and "bluebonnet farm girl," and oh god it's just now I'm realizing that Karen is LEGIT JUST WEARING HER MOTHERFUCKING UNDERWEAR ON THE BOAT:
Try the Robin Byrd Show look, idiot.
God damn, woman, even farm girls can afford a $20 bikini from Target.
Anyway, Gizelle takes her to task again about her ring. Karen counters with that pathetic "I have a man and you don't" retort in her interviews.
No, but I have an actual bathing suit and cover-up and don't need to wear an Always pad on this boat, fool.
On the boat, Karen tells the girls that she locked her ring in a safe as soon as they got to France, adding this FUCKING INSANE story, or "cautionary tale," I guess, about why she's so desperately careful with it:
Karen says that she was mugged once (which actually checks out; she told Rayven this story last season at a self-defense class, albeit in a very different way). When her assailants went for her jewelry, as they were grabbing at her necklace, she somehow had the time and room to slip her ring inside her vagina (or "hoo-ha," as she, a "grown woman" calls it).
same, Gizelle
And that's basically the extent of the boat trip. The girls take a picture and Karen, per usual, looks like shit:
(i luv u editors)
… and Monique keeps sucking on one of those gross cigars:
… and I really should cut her some slack since I vape like a gee dee humidifier. I'm sucking on one now and I'll probably suck on one as soon as I wake up from the four hours of sleep I'll get thanks to these stupid recaps. After all, nicotine is a healthier addiction than booze (lol Monique and I are addicted to that too) (GLUG). So fine, you be you, Monique.
The girls dock in Eze, which seems like a perfect place for geriatric Karen.
Monique swoons some more about all the fresh oils and herbs and black tar heroin and bla bla bla, who cares. No one, proveth Gizelle:
Karen, surprisingly, is the one to hurry the group all up on their death march to the top of the mountain. She and Ashley make some bitchy allusions to beautiful old things that don't need updating, sort of like marriages of convenience that only need two months to mature before an alimony settlement is valid.
And also, Gizelle, what the fuck are you wearing, sweetie:
Seriously, this is the kind of garbage I wore in COLLEGE in TWO THOUSAND SEVEN and only AFTER 11:00 PM when I was trying to look SUPER SLUTTY. 40-Something Gizelle wears it circa Two Thousand Now in broad daylight when she's meandering around the six-hundred-year-old streets of France. Gizelle: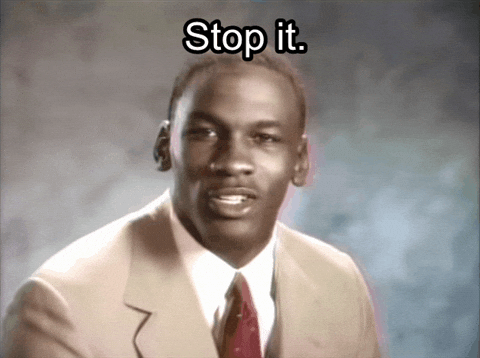 So whatever the girls make it to the top of the hill and are too winded to be nasty to each other. Robyn gets to act like a SJW and asserts that the climb is "discrimination" against handicapped people. Mmfhmm OKAY. And I'm rewarded with 34 blessed seconds in which I don't have to transcribe flippant "Michael Said/Ray Said" crap. Hooray!
Thank the blessed virgin mother, it's their last night in France! Fortunately, and surprisingly, this Roaring Twenties-esque birthday party that Karen planned for Monique was labeled by her as a "burlesque party" instead of a "Gatsby party" like I initially predicted. Maybe that's because Karen's never read a book, but whatever, I'll take it. Burlesque, after all, is a time-honored humiliating Housewives tradition:
Scuse me, caburlesque.
Karen says that she got all the "costumes" from the concierge, which makes Ashley's ensemble, eh…
… erm… whatever, I guess!
Gizelle has to take a minute to call her daughter back, who is having some social trouble at school, and honestly, I feel dirty even recapping this. It seems as if her daughter is experiencing a very serious bout of depression or bullying or both, and maybe shouldn't be on camera?
What makes this all the more quease-inducing is that it seems like Adore (I hate that I even have to type that name out) is strategically ignoring Gizelle's calls because she doesn't want this very intimate meltdown to be taped for the show (duh, she's like 13 and everything in her life right now will scar her forever?) but Gizelle insists on having this conservation on camera. What's even more, Gizelle acts sort of half-assed about it, offering nothing but detached "awwwwwws" and platitudes. When really all Adore needs right now, as Gizelle realizes, is having her mom at home, hugging her in the privacy of her own bed.
Blech. Moving on to this dying bird of a party, everyone's feeling positive and probably immensely relieved in the same way that I am that I'm nearing the end of a recap: struggling to keep my eyes open, chugging down alcohol as I try to trudge through this mess and relying on the mind-numbing wonders in this little glass, thinking hopefully of the near end. Candiace, seizing on this weakness, "apologizes" for causing a scene at the winery earlier that day, once more haranguing about the fact that the women refuse to listen to her and instead just "gang up" on her:
Robyn reminds her very fairly that she's been nothing but accepting – enthusiastic, even – about welcoming her into the group. Candiace calibrates that Robyn is only a friend when they're alone together, but as soon as they're "in a group" (read: with Gizelle), the dynamic shifts against Candiace and all her easily mockable, self-promoted character flaws. Karen continues to nod at Candiace with approval, foam cascading from her mouth in glory.
As Charrisse verbally dismisses the whole "gang-up" mentality, Gizelle calls her out for double-crossing her with the whole Kyndall/Like, Not Actually Being A Friend Thing. Gizelle cries out that she thought, understandably, that Charrisse had gotten over the whole Fireman Conflict, especially since Charrisse had hosted Gizelle in her kitchen a few weeks ago and commiserated over the whole Sherman Break-Up.
Maybe it's because – like I said – I poison myself during these recaps, or maybe it's because this happened during a week when I actually had to make money at my paying job, but I really don't remember this scene. But here's what I can tell you thanks to the Two For One Thirsty Thursday Nights At Chilis Two Weeks Ago Flashback Cam: Charrisse loved watching Gizelle go through a breakup. This bitch sat in her kitchen with a shit-eating grin on her face and a frickin TEAM CHARRISSE shirt stretched over her tits and sneered out "I'm sorry to hear that… I really was rooting for you guys… bleeeeehhhh"
Ew. Screw this bitch and demote her even further to Not Friend Of.
Because this is where the conversation is inevitably going, Charrisse alleges that she had "nothing to do" with inviting Kyndall anywhere, not with Monique (wrong), and not with Karen (true). She throws Monique under the bus, stupidly, saying that Monique invited Kyndall around without her consent, and when Karen started doing it she started to speak up, which is sort of a ketchup-and-mayonnaise way of making fancy sauce: sure, it tastes fine, but it's mixed with cheap and easy ingredients that are sort of dubious at best. Charrisse absolutely encouraged Monique – someone she knew would follow her blindly – to invite Gizelle's trigger to Monique's own events, but she put her foot down once Karen, the show's Anthrax, decided to obscenely and shamelessly throw them in the same room together. #politicalminute: Charrisse is the Mitch McConnell of RHOP, quietly abetting all the chaos that ensues.
Charrisse eventually mrrr rrrrmm nnnrrrr's out that she had nothing to do with the "re-occurrences" and I guess Gizelle accepts the "apology," and whatever, we're all wasted at this point. Can we please have our mandatory fun and go to bed? Some people have work in the morning.
Mandatory fun:
A bunch of French feather dusters come out to titillate the ladies. Robyn and Ashley join them in a choreographed recreation of the famed UMBRELLA FIGHT:
Monique cackles at all of it from her Birthday Throne:
She realizes that she needs to get over the whole Robyn thing (since she's 34 and a #grownwoman, LOL says this 32-year-old), then apologizes for her part in the umbrella fight, and so does Robyn:
Lord, please let this spare us from another boring lunch scene with Robyn in a greasy pony tail, chewing on some cud as she glares across the table at another lady whose money she wants to steal.
The staff rolls out a big slutty bordello birthday cake (sorry, that's what I think of the colors black and red together) as Candiace warbles out "Happy Birthday To You" in French:
Joyeux Anniversaire, dummy
Another(s) asides: a) I really love how the production carried the "umbrella" theme through with the extras, and b) this is the "Happy Birthday" scene Luann wish she had, singing on the French Riviera, in a sex-on-a-stick red Twenties-inspired get up, with an actually GOOD voice to back it up.
The group ends the trip on an admittedly stellar note, snapping a photo that truly proves how far they've come:
From Old Timey Photo Booth to your own private pool party in Cannes, You've Come A Long Way, babies.
And so the party ends. With a brassy, boozy whine from the mouth of a horn. A final, resigned cry, bugled out from the edge of the pool, calling all these dizzy girls to bed like a sad, silly Taps.
Tomorrow they'll be on a plane, nursing a hangover as the loud blustering monotone of the cabin numbs them into a hungover limbo, reminding them futilely that there's more to film, there's more to fight, there's more festering beyond this quaint paradise. There's a world outside the Riviera, beyond the carefully constructed Beaux Arts edifices of splendor, and it's a world of somber reality. Of graying limestone buildings filled with graying crepe paper men, bringing us back to our cage, settling us back on the banks of the Potomac, reinstalling us back where we belong, back at the Institution. Where we'll continue to play our part. Eating government cheese. Delivering our perfectly written lines. Living our American lives, perfectly timed and expertly choreographed. They said that was the dream. They said this was the vacation. And all of these shared moments, sailing under the sun, breathing in scents you thought men could only bottle, walking beneath buildings only giants among us could build… it was just a sojourn. Une comptine d'un autre été. So au revoir, France. Au revoire, mesdames. Au revoir, that glittering, escaping feeling of peace.
Next week: Demolition is in full swing, from Robyn's house to Monique's marriage. Ashley does the constructive thing and tells her mother all the shit Michael's been talking about her. Healing! Karen confronts her manager/attorney/dog walker/adopted orphan Matt about the rumors Ashley picked up. And YES, the Magnificent Midnight Great Falls Pizza Caper is finally afoot!
Until next week, Trashcrabs!