Hey Trashcrabs. Before we get to the recap I have some super serious sad news to share. It's not really related to our Goons of Potomac but it is Bravo related and as your resident Ladies of London sherpa I feel compelled to bring it some attention.
Annabelle Nielson, our perfect, pouty, deliciously dry gamin of Great Britain has passed away at the age of 49. Details of her death have not been released.
As you're aware, I am a wannabe auteur hack and I tend to compose these recaps with great artistic license and an even greater sense of awfulness, and for the entirety of Annabelle's television tenure I wrote about her in a perhaps unflattering, garishly Dickensian, albeit endearingly quirky light. And tonight I eschew all of that. Annabelle was gorgeous and deep and contributed to the world a bevy of empathetic, progressive children's books. I hope she and Alexandah are up there in heaven, eating packs of cigarettes and frowning at all of us (me especially), judging our terrible fashions. Rest in power, sweet Annabelle.
And not for nothing, I believe this is the first death of a top-billed Bravo star. Which is huge news. A moment of silence, if you will …
…
God, I really miss Ladies of London. Don't tell the Potomac crowd, but honestly, LoL has always been my favorite thing to recap and knowing now that it won't come back makes this all the more painful. Sigh. OK, on to the terrible people.
We pick up where we left off, with Gizelle screaming to Karen about ERIKA LILES® and Karen screaming back at her about YOU DON'T HAVE A MAN®.
Of course, nothing really comes of this – there was no need for a "To Be Continued" bridge – as there was no real resolution to anything other than Karen being dragged out of the lobby and into a van like the lunatic she is. As she straightens her wig and smiles, Candiace warns in a whisper: "the white people are STARING." Why do I get the feeling this has been her motto throughout life?
As the ladies drive off, Gizelle continues waiting in the lobby for Robyn. Potomac's self-appointed cranky sloth finally rolls down THIRTY FIVE MINUTES LATE and is somehow insulted that everyone left without her.
As Monique and her friends and her boobs drive off to the essential oils factory, Monique waxing the whole time about her new mommy blog and what bitches Robyn and Gizelle are for skipping this very boring, self-indulgent part of the trip…
… Robyn and Gizelle stroll La Croisette, Cannes' beach avenue:
Then they stop to get some crepes but encounter the woes of language barriers when they don't even try to speak French and bark in English at some poor lady behind the counter to get them a chocolate banana crepe.
In turn, the crepe lady steals all their money because she rightfully assumes if they can't speak French they probably can't speak Math, either. "Oh Ree Vwar!," Robyn calls out cheerfully as they walk away.
An hour later, the rest of the girls in the van roll up to this desolate-looking home of the Hill People and Monique squeals with very confusing delight. I mean, this? Really, Monique?
Fun fact: Wikipedia says that Caussols is a "commune." So thanks Monique! Getting murdered on foreign soil was totally on my bucket list. After informing everyone that they all have to make peppermint oil instead of, say, whatever they want, since this is a fucking distillery with hundreds of god damn options, Monique greets the owners, proudly informing these French men that were born and raised in France that her name, "Monique," is French:
"Wow, we've never met women before ever in our lives. Thank you for this cultural lesson about our own country."
They ask if any of the women speak French. Charrisse lurches forward to butcher out:
Hey sister, soul sister, non sister… the French dudes say in reply. They tell the girls about their distillery, explaining how it's been a family business for the past 20 years. Not one to be outdone, Monique proudly states that she's starting her own mommy blog, which is totally the same thing. She then tells them that essential oils were the inspiration behind her intrepid endeavor into business, and we see a time-lapsed interview with her when she spent an hour and fifty minutes detailing all the things you can cure with essential oils:
Cancer. Low libido. Feline AIDS. Genital lesions. Eczema. Parking tickets. Strep throat. Plans you want to get out of. Brain ulcers. Leaky faucets. Vitiligo. Low birth weight. Freezer burn. Junk mail. Polio. Affluenza. Shrimp and potatahs.

If you or a loved one has been diagnosed with mesothelioma, you may be entitled to financial compensation. But first, have you tried essential oils?
The first thing the girls do at the distillery is stomp all over some peppermint. Monique gets in a big barrel with some dried herbs and does her best Lucy impression, and by that I mean jiggle her ass and titties all over the place as the other girls chant and holler and spank her butt as if they're in a Sisqo video. Because that is the charm of being in Europe.
Meanwhile on the Croisette, as Robyn and Gizelle eat their €250 crepes, Gizelle tells Robyn what went down in the lobby, objectively lying to her about the group not wanting to wait for Robyn to roll around hungover in her room before they left (when obviously it was Gizelle who practically threatened them physically to get in the van and go when they insisted on waiting for Robyn). Gizelle mentions yelling at Charrisse to "go on and join her best friend" Monique, and Robyn attests that Charrisse is "flip flopping with the wind," not recognizing that the real crux of the issue is Gizelle knowingly stirring the pot, and lying about practically everything in the process.
Back at the Hewitt House, Monique asks Ashley why she's not hanging out with Robyn and Gizelle. Ashley confesses that she was invited to do so (objectively proving that Robyn and Gizelle had planned on their absence all along), but she's a free thinker and goes where she's happy. Monique teases her about being a "spy" who will report back to the other two; Ashley interviews that Monique should be more concerned about what Charrisse is saying behind Monique's back. FORESHADOWING. Who cares.
After the girls have suited up, the distillers allow Monique to PRESS A BUTTON ALL BY HERSELF! and instruct her how to use a big fancy remote to bring the barrel full of peppermint and Monique's foot juice over to a presser and have the all the oil sluiced out of it.
He makes the mistake of saying "keep pushing," so the girls turn it into another lecherous sex cheer and twerk lasciviously as the barrel makes its way over. The distiller looks as if he wants to be the thing in the barrel, compressed and squashed and concentrated until all that's left of him is his soul, slowly trickling out into a decanter as a slick, earthy elixir.
Once the boring distillery tour is over (which everyone agrees was totally boring), the girls all head to Grasse, including Robyn and Gizelle. For once someone in France had the good judgment to have his identity censored:
Eventually everyone meets up in the adorable, picturesque town of Grasse, Gizelle and Robyn scowling at the bottom of a set of stairs as the five other women Laverne & Shirley their way down, singing out, "feelin the love, FEELIN THE LOVE!"
Ugh.
I'm not feelin' it, and neither is Robyn, who quickly whines at the women for leaving her in the hotel (something that she and Gizelle had been counting on).
The group rushes to correct that it was Gizelle who insisted that they leave without Robyn, and Gizelle is caught in her lie. She apathetically cops to it, and is like: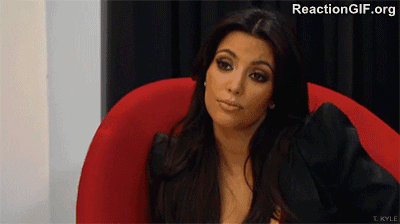 … and because everything turned out the way everyone wanted, that's the end of it. One of the things I love about Gizelle is that she's willing to admit that these idiots are not her friends and she doesn't have time to pretend like they are. She was hired to be a Real Housewife, not a soap actress. I've made this same assessment about Grand Slam Housewives Champion Gina Motherfucking Liano, and in a small way, it sort of applies to Gizelle.
Anyway, the girls all let it go and turn to go shopping in Little Town from Beauty & The Beast. It's a quiet village; every day: like the one before. "Bonjour! Good day!" the townspeople shout from their windows, pouring excrement from a chamber pot on the cobblestone streets below. Karen runs off to chase a wayward hog. Monique bows to a grocer, exposing her lucious breasts, and his boss beats him over the head with a rolling pin for gawking. Candiace swoons over the local hunting champion ("such a dashing brute!" she coos). Gizelle wanders around town with her nose stuck in a book, sighing to a flock of sheep about a chance encounter. Charrisse creeps off to the lodge, where she falls unceremoniously into the bottom of a stein, laughing at the local coots. Ashley snatches up floppy dead geese, barreled from the sky. And Robyn shrieks at a farmer, with eight babies clawing at her arms, that she needs! six eggs! "That's too expensive!" Juan snarls behind her.
The girls wind up at a small gellato shop, where Candiace wows the group by being able to count to ten in English, without looking at her hands French.
Candiace then interviews that there are a lot of impressive things about her that people don't know, like, oh my god, THIS:
Holy shit, Barack Obama is on Bravo. Barack Obama is on THE REAL HOUSEWIVES. Guys, I know that today our Chief of State publicly committed treason by siding with a known enemy of the state and all, but this is a pretty big national embarrassment. This is a presidential scandal for the books.
Then Candiace pretty much undoes any respect we might have gained for her by singing loudly about big balls on a public street in Europe.
Your 2013 Miss United States, viewers. America First.
The girls continue to shop and yell out sexual innuendo and it's all super cute. Monique marvels some more about her name.
"Lick the pussy!" Gizelle said as she took this, because she's a grown-up.
They take another group shot and I'm slowly starting to realize that the cast and the editors are willfully showcasing pictures where Karen's face is blocked out:
See also:
When the girls enter a small parfumerie, Karen seizes on the owner like a fly to a turd, asking the poor woman how she turned Her Imagination! into 30 years of a profitable business.
For some unfathomable reason, this charming lady divulges to Karen all the tricks to her trade, which includes a €3,000 bottling machine:
Karen oohs and ahs, flattering and marveling in a breathless manner, without taking notes but instead pointing out all the thousands of ways these valid methods won't apply to her own fragrance line, considering it's "domestic" and she's paradoxically "outsourcing" everything. She sneers at Gizelle for "making fun of her" around the perfume lady. And sure, Gizelle's a snaky bitch, tittering behind her back the way she does, pretending that in the end she "just wants to see Karen win," but you can't really make fun of Karen when Karen already does it so well to herself.
By the way I love Lynne the Perfume Lady, who told Charrisse that she'd need five liters of perfume if she wants to bag a man:
Lynne generously offers to give each of the ladies a free candle before they leave her store. The girls return the kindness in their own way, offering their own educated critique of the product:
Later that night, the girls are all getting ready for dinner at the hotel. Robyn shares her helpful approach to life in general:
Candiace is proving favorite commenter glittangrease right, who said last week: "Candiace is always dressed like she's going to be an extra in Waiting To Exhale."
All this look needs is a flaming car to walk away from.
A brain to walk away with wouldn't hurt either.
At the restaurant, Angela Basset and her crew espy a bald white guy and immediately decide that he looks like Michael. Candiace then starts talking about Chris and his facial her: specifically, that when her fiancé shaves, he looks like a rodent. Sweet!
The girls wonder aloud why it's OK for her to call Chris a rodent when being called a "princess" sends her into a clinical depression. Candiace says that Chris calls her a chipmunk and she hates that too, so everything balances out in this union of reciprocal insults.
After a weird silence where the waiter pressures Monique to order something more "spécial" to drink than a cabernet (seriously, did anyone else notice this? everyone stared at Monique like she was already pregnant, which, spoiler alert)…
Monique announces to the table that she'd prefer to have a peaceful dinner, unlike last night, when Karen opened her huge mouth and told a bunch of fairy tales about her booming enterprise and her castle in the clouds. Of course, this serves as a perfect invitation for Karen and Gizelle, seated across from one another, to literally start fighting exactly THREE SECONDS LATER.
Karen projects, telling Gizelle that she doesn't mean to attack her business when she asks Gizelle questions about it, and Gizelle shouldn't get so defensive. Gizelle is like, uh, scuse me bish, you wanna turn that mirror on yourself for a minute? Karen admits that she gets a little cagey because she's going through a lot right now and is very sensitive, what with her SICK PARENTS and RAY'S ISSUES and all. Gizelle asks if that's why Karen's not wearing her wedding ring.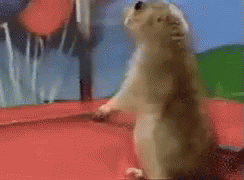 And finally Karen's facade begins to crack. She yells out that she can "do what she wants," and then looks at Gizelle and starts cracking up – it's so insane! – as she says she didn't "want" to wear her ring on this trip. LOL, Karen so horny and finds it absolutely hysterical!
You know who doesn't find this funny? Ashley, who just raises her eyes heavenward and accuses Karen of "lying like shit":
For the millionth time on this trip alone, Karen brushes Ashley off by calling her "cute, because you're irritating," and Ashley informs Karen that she's tired of being called cute. In her interviews she reveals that she's sick of trying to support Karen when Karen refuses to be honest with the group. At the table, Karen insists that she's always been "protective" of Ashley, yet again relegating her to this dumb-young-kid farce.
Ashley drops the bomb that Ray has started telling people he's moving to Florida (side note: I LOVE Ashley and Charrisse holding these little grenades close to their chest all season and then throwing them at just the right moment). Karen insists that it's a retirement plan of his (LOL, because a man with $2 million unpaid business taxes has carte blanche to pack it all up at that point). She continues to bluster out excuses, lying about this tiff between she and her husband, as she prefers to live in Maryland. "Ray and I are FIIIIIIINE…!" she trails, her voice breaking and cracking all the while:
Gaze upon the Face of "Fine"
Realizing that she can't back out of the corner Ashley's put her in, Karen reluctantly apologizes to Gizelle. And Gizelle, perhaps realizing that things are getting a little to ugly and real at the moment, takes mercy on her "friend" and accepts the apology.
But yall, let's be frank: this is still the Real Housewives, and some of these bitches are here to earn a paycheck, including Ashley, who's not done stirring shit at the table.
After Monique asks the group if they had a good day (WASN'T MY BORING TRIP TO THE BORING MURDER DISTILLERY WHAT YOU ALL HAD DREAMED IT WOULD BE?), Ashley sneers that she finds it weird that Charrisse and Monique were getting along so well, since Charrisse has been complaining lately about Monique "stealing" her contacts to make her way in Potomac:
Ashley also ropes Gizelle into the fight, claiming that she was the one who planted this stupid bug in Charrisse's head. But of course, Gizelle doesn't care one bit, confirming that she and Charrisse had had a conversation about it at the Congressional Black Business-chella 2017.
When Charrisse tries to slur it off in her own, wined out way, Robyn chimes in to remind us all of the very lengthy, very tedious scene where the two of them met over lunch and came to a half-hearted, mumbled agreement that Monique was a social climber.  Charrisse weakly bats her hand at Ashley, telling her she's trying to cause "a mess," but Ashley just rolls her eyes and says Charrisse is just mad she got caught. In her interviews, she sort of rightly bitches about the fact that Monique is really trying to be Charrisse's friend, regardless of the perks, and Charrisse has been talking shit about Monique all season, stupidly claiming that this wife of a former Washington NFL player needs Charrisse's help in making her way into Potomac's nonexistent "society."
Monique slowly catches on in her interviews, saying as much: that she has her own "contacts" and certainly wouldn't need to stand on the shoulders of someone like Charrisse (who basically is only upright for like 15 minutes a day). But she doesn't say anything at dinner and the issue is dropped so Robyn can start attacking Monique. She accuses Monique of starting to bring Kyndall, Sherman's ex, around to get at Gizelle. Monique insists (credibly) that even though she "bumps heads" with Gizelle she'd never intentionally throw her in the same room as her ex-boyfriend's ex-wife (unlike Karen, for example).
For some reason Gizelle chooses this exact moment to start caring about the Kyndall Thing and insists that she believes that Monique only started inviting Kyndall to shit to get under Gizelle's skin. Robyn bounces in her chair next to Monique screaming out, "admit it! admit it!" … so Monique eventually caves and confesses that introducing Kyndall into the group was Charrisse's idea.
wut
Karen starts cackling like a mental person.
Charrisse fesses up to it and lamely reaches for some excuse, blurting out that she started inviting Kyndall to stuff because she was still mad at Gizelle for exposing her "fireman boyfriend" on Watch What Happens Live – a conflict that started like four billion years ago and was wrapped up in last year's reunion, so seriously, why. Charrisse admits that she thought it would be "interesting" to see both Kyndall and Gizelle at the same Hurricane Harvey relief drive.
Gizelle is hurt, but since Charrisse avows that Monique took the Kyndall "baton and ran with it," Gizelle still blames Monique for everything. Ugh, OK.
It's at that point that the French staff at the restaurant – who had been remarkably tolerant in letting seven American banshees sit at their table and chug wine and howl at each other for three hours – asks the women to leave. All without Karen having to ask for security! What a marvelous country.
This is only the second time I've seen an American get kicked out of a dining establishment in France. It went remarkably better for these girls than it did for the other person I'm alluding to, who shall remain nameless. But if you want to hypothesize, his or her name may or may not have been Me.
And this picture may or may not have been taken 20 seconds before it happened.
Feel free to speculate on this dubious affair in the comments.
Nevertheless, the girls don't get the memo, and insist on sitting at the table to shout some more. Candiace, who speaks French, remember? "ignores" the waiters request to get the fuck out to air one last grievance, whining to Gizelle about laughing uproariously at Candiace's self-indulgent "I'm In The Public Eye And My Fiancé Is Not" speech from the night before. Candiace complains that she was just looking for support from some married women. But support she didn't find then, and support she won't find now, as yet again, the women erupt in giggles:
(kinda love when Gizelle and Monique find common ground like this)
Monique charitably admits that she was laughing because Candiace was trying to "make herself sound famous," and apologizes for "disrespecting" her. The discussion is tabled by Karen as the girls finally leave the restaurant and Candiace complains in her interviews that no one takes her seriously.
Candiace, taking herself seriously.
OH SHIT IT'S ANOTHER "PRODUCER CAM" MOMENT:
Ooooooh yeah. You know these are always GOLD MINES, rife with secretive, fourth-wall-breaking reveals. Unfortunately nothing immediately comes of this innocuous 45-second behind-the-scenes footage: Ashley tries to goad Karen into a cocktail, and Karen just sits there morosely, shaking her head and claiming she's tired. Ashley says some stuff about she being a Millennial and Karen being a Baby Boomer, causing their different approach to honesty, and nothing really happens. But you know how these work. This wasn't the end. Karen never went to bed, and you can rest assured that this footage will resurface – unabridged – at the Reunion.
PS – I just paused the episode and realized that Karen makes this face in the titles:
Sexual.
She clearly got it from me:
Bitch steals everything.
The next morning, Robyn meets Ashley out by the pool. She gets a Facetime call from her family and stragely, sexily swirls around in her flimsy Elvira coverup:
Ashley still has a puss on her face from the night before, chalking it up to that tired old song of wanting a family with Michael. Luckily, we waste absolutely no time on either of these women and their stupid home situations and quickly move on.
Candiace and Karen are at a cafe (in their knock-off Chanel jackets and broaches, LOL, nice touch) gazing at the scenery.
Karen makes up some lie about planning to come back with Ray for his birthday in Monte Carlo – real soon! right after we shear our money sheep for two million dollars – before she notices that Candiace has a weird cloud surrounding her.
Candiace confesses that she doesn't think the women take her seriously. Karen, unhelpful as ever, asserts that Candiace "didn't listen" to her at the bubble soccer picnic, when Karen told her "not to tell these BATCHES everything." Candiace calls the cast "vultures," but Karen just sniffs that the women "deflect" and to fight with them "is like therapy." Candiace falls right into Karen's trap, interviewing that she "needs" Karen to coach her on dealing with these ladies. Because if there's anyone on this show to follow for social cues, it's Karen.
Over at the hotel, Ashley and Robyn laugh again over Candiace's behavior. Robyn admits that she grew up just as "privileged" as Candiace but doesn't treat her "blessings as an issue," which is sort of Candiace's MO.
Charrisse joins Candiace and Karen and offers the same advice as Karen (calling Candiace a "princess" the whole time): stop talking about yourself (you're just grabbing more rope with which to hang yourself), and definitely stop BRAGGING about yourself. And then it's time for the broken clock to be right today, so Karen does an accurate impression of Candiace to prove how she comes off not just to the other ladies but to the whole world in general. Karen asks Candiace what makes her special, since so far, she hasn't seen it. Candiace answers her question by fake crying.
… and to be fair, fake crying is a black belt-level Housewives skill. And bla bla bla, Karen and Charrisse act all motherly and forgiving and give her a hug and remind her to just be "organic." Congratulations, Candiace. You're no longer a Housewives rookie.
Now EVERYTHING is fair game against you. 😈
Meanwhile, Monique knocks on Gizelle's door to invite her to breakfast, surprised she's not up and dressed at 10:25 am:
Gizelle hilariously and flatly tells Monique that she doesn't want to eat with her and that "it's too early in the morning for you, Monique," but with the promise of chocolate crepes that don't cost Gizelle her first born child, she reluctantly agrees:
When they sit down, Monique admits that she woke up with a lot on her mind but "feeling 20 pounds lighter" because of the revelation of the whole "Kyndall Kaper" (as Gizelle calls it) at dinner. Monique says that she was going to keep Charrisse's plan a secret ("because she's my girl") but things were getting too heavy last night to keep it to herself.
Monique admits that she's "not innocent" in the whole Kyndall plot; Gizelle goes a step further and tells Monique that she "spearheaded" a lot of it by voluntarily inviting Kyndall to her own events. Monique thinks that's fine because they "were cool," but Gizelle finds it odd that of all Charrisse's "20-year" friends, Monique chose Sherman's ex-wife to start bringing around Bravo's camera crew. Monique agrees that after inviting Kyndall to a charity gala, she realized her error and decided to stop hanging out with her. Gizelle clarifies that Monique stopped calling Kyndall because "it made her look bad." Monique disagrees, but really, it's all the same.
And also, I'm still completely nonplussed as to why this mediocre, unextraordinary woman is still a point of contention when GIZELLE DUMPED SHERMAN WAY BEFORE THESE GIRLS STARTED CHILLING WITH HIS EX-WIFE. Honestly, how is this a problem? Women, look at yourselves. What are you doing.
Whatever. The two of them admit that they had a rough start, got to a good place, and then took two steps back. Gizelle says she wasn't "shocked" by the whole Kyndall thing because it was typical of Monique's "hater behavior."
… completely forgetting the fact that Charrisse started all of it.
Monique tries to diffuse the situation by telling Gizelle she didn't invite her to breakfast to argue; she wanted them to "get on the same page" and stop fighting. But Gizelle remains obstinately hostile, saying:
So basically, you tried to take a shot, and you missed.
[BIG SCARY DRAMATIC MUSIC POUNDS IN]
If I take a shot, I don't miss. I'm like a ninja waiting in the cuff for just the right moment to blow your face off.
OK then. We'll be waiting. And we promise not to flinch!
Next week: The girls all go to a winery and Charrisse either dies or climaxes or both. What a way to go! Karen hits on a French waiter because that was the whole point of this trip. I'll make sure I have a big lunch that day so I have something to purge. Ashley and Karen fight some more about their sham marriages and Karen makes up some story about Ashley "whoring on the streets of Arlington" (lol, bitch have you been there). And how much do you wanna guess these idiots call this a Gatsby Party:
As always, no one ever really thinks about the meaning behind a "Gatsby" party. They're stupidly drawn to the jazzy, catchy, fun sound of it (oh, the irony). Flappers! Booze! Excess!
They never think about the tragic, sordid fate of our Great Jay Gatsby: a man who defrauded his way through life, chasing that orgastic future, that elusive green light, that white billowing promise of blushing teenage splendor. Ignoring the very pun, the cosmic joke ("gat!") that his name was built on. He fought and flirted and faked his way through it all, until one day, he was there, flying with eagles, swimming with nymphs, drinking with gods. But like our pitiful Housewives, Gatsby wanted too much, too fast. Burning so soon and so bright, he didn't realize how close he was flying to the sun. And then some sad lonely afternoon in September, he emerged from his monogrammed pool and heard an explosion. He felt a train barrel into the small of his back, seizing his hope, pulling him back down to nowhere. And he gazed at the clouds of a blazing West Egg sky, wondering dumbly what animals they looked like, thinking sweetly about how warm they must be. And finally, he sank back in to the chlorine, his quick sanguine essence escaping in romantic, slow swirls. He and the Housewives will start and end in the same way: standing by a pool, sipping on a cocktail, waiting for the bang. Celebrating all that life has to give right in front of their graves.
Until next week Trashcrabs, I'll be waiting with you. Never flinching. Seizing the day. Waiting for the bang.
Want more TrashTalk? Follow us on Twitter for updates of recaps as they publish, like us on Facebook for a daily update, watch our TV parody vids on YouTube, or for funny TV pics, heart us on Instagram, and get the occasional gif on Tumblr!