Hi, Trashies. I'm not sure if I recognize this show without a rose ceremony in the beginning. We're back on a normal schedule and I'm not sure how to handle it! Anyway, let's get right to the snarking!
Rachel and her men arrive in Switzerland and we find out there will be no rose ceremony this week. There will be three one-on-one dates and one group date. The roses will be handed out during those dates and that's how we'll find out who is going to hometowns. Well know that there's no way that Adam or Matt (who I'm not convinced aren't just the same person changing shirts in their ITMs) are going any further, right?
Seriously, who are you?
Rachel arrives at the guys' hotel for her first one-on-one date…with Bryan. Gee, I wonder who she likes the best. Seriously, if she were actually interested in Matt and/or Adam, she would have given them at least one date before someone else got a second. If I were either of them, I'd just walk at this point. Anyway, the date is really nothing big. They drive a super fancy car and buy super expensive watches.
I think Bryan likes the watch.
After spending a shit ton of ABC's money on watches, the two make out on a boat for a while. Back at the hotel, Adam and Matt are talking about how they haven't had one-on-one dates. You know, I wonder if theses are even the same Adam and Matt from the beginning of the season. Honestly, ABC could just pick up two random guys at any location, call them Adam and Matt, and we'd likely never notice. We cut back to the date for just a moment and Rachel and Bryan are just talking about how much they like each other. While that's going on, another date card arrives and it's for Dean. Of course Matt/Adam is disappointed. That's going to be the theme of this episode.
And it's time for the nighttime portion of Rachel's date with Bryan. Bryan asks a really creepy question about Rachel as a kid in a school girl costume and then they just talk about their families. Apparently, Bryan's mom is the reason his last girlfriend broke up with him. Yikes.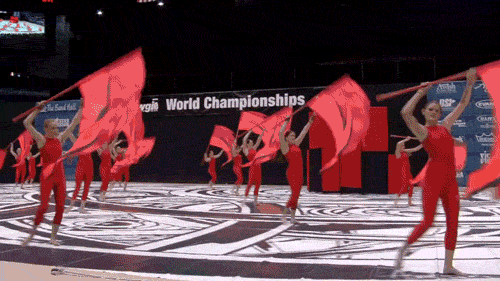 This is all I see when Bryan talks about this situation.
Despite all the red flags, Rachel gives Bryan a rose which means he's getting a hometown date. Literally no one in the world is shocked.
With that, it's time for Dean's one-on-one date. They're going to a Catholic mass. It's all in French and neither of them know the language, so that'll be awesome. Dean just looks so uncomfortable the whole time. This is such a weird date to give to a guy who has shown zero signs that he's religious at all.
Obligatory old married couple. 
Rachel tells us that she always has fun with Dean, but she's hoping to get a little more serious with him. You know, because his mom dying of breast cancer just wasn't deep enough. While they walk around town, Dean tells us that he's super nervous to tell Rachel about his family because things are a little weird.
Any idea what's going on back at the house? That's right, the guys are still talking about Matt/Adam not getting a one-on-one date yet. I'm going to skip these parts because they're so repetitive.
I don't believe for a second that the date was as awkward as it seemed. The camera jumps were super weird and I have little doubt that it was all just editing. It was just different shots of their faces with each sentence, so it never seemed like they were actually having a conversation.
We take a break from that so we can have another date card arrive for a different front runner. This time, it's for Peter (obviously). So, let's go see what Dean and Rachel are doing! Basically, Rachel felt like something was off all day and that's when Dean tells her how nervous he is to introduce her to his family because he and his dad have a strained relationship.

Did Dean not realize that hometowns are a part of this show?
In the end, Rachel tells Dean that his family being different from her more traditional one is not a deal breaker and she gives him a rose. Seriously, we know that Bryan, Dean, Peter, and Eric are getting roses this week. Why are we even having an episode?
Peter's date is a helicopter ride to to see the Alps and then they go dog sledding on Glacier 3000.
Peter gets all the awesome puppy dates.
When they're done sledding, Rachel asks what Peter meant when he said he was in his head a little bit. His whole "I'm not sure if I want to stay" line that was so hyped up in previews was a whole bunch of nothing. Later that evening, Rachel asks Peter about the last woman he brought home. For some reason, he tells a story about a woman who never really met his family. Anyway, this is where the "she's got tears streaming down her face…and I blame myself for that" line comes into play. He was talking about his ex, not Rachel. Peter then tells Rachel he'll only propose if he's 100% sure that he wants to marry her. I see nothing wrong with that. That's how engagements should go.
We cut away for a moment to see the last date card arrive. The card says "tomorrow will be difficult" and Matt/Adam goes on a rant about the word "difficult" and I think he might be drunk. It's cute that he tries to convince himself that Peter is going home.
Whatever you have to tell yourself, Matt/Adam.
Do I really have to go into detail about the three-on-one date? Matt and Adam are obviously both sent home, but it's pretty hilarious that Matt/Adam tells us that his relationship with Rachel is stronger than anyone else's.
Jinx Monsoon created a perfume for you, Matt/Adam.
So, this is the point in the show where everyone starts to hate the lead for not giving certain people a chance. I always hate that logic. No one is owed a chance. This show is only, like, two months. Why would Rachel waste her time with guys she doesn't feel a strong and immediate connection with?  Also, this show has to fill an entire season. Rachel probably knew that Peter, Bryan, Dean, and Eric were her top four by week two. However, she can't just say, "Yep, all you other guys go home. I'm gonna focus on these guys for the entire season!" That would be super boring. Yeah, it sucks that Matt and Adam were kind of strung along, but is it really that bad? Worst case scenario is that they got to travel all over the world for free. I remember reading one of Sharleen's blogs and she talked about her time on Juan Pablo's season. After a while, a lot of the women knew JP wasn't that into them, so they just sat back and enjoyed the ride. That's what you gotta do on a show like this! I'm sure that producers played a big part in Matt/Adam thinking there was a legit chance. There are countless stories of them telling contestants, "Oh, she's crazy about you! She said she can't wait to meet your family!"
Anyway, that's it for this week, Trashies! Next week it's hometowns. From the previews, it looks like it should be interesting.
Until next week, Trashies!
Want more TrashTalk? Follow us on Twitter for updates of recaps as they publish, like us on Facebook for a daily update, watch our TV parody vids on YouTube, or for funny TV pics, heart us on Instagram, and get find the occasional gif on Tumblr!