Trashcrabs, this is literally the second episode of the season whose title is a pun of "mind your own business." Episode 3 was called "Meme Your Own Business." Take a wild stab at what the "writers" named this one.
You can aim the knife right here.
Now take a minute to gawk at the fact that people get paid to come up with this shit as I'm writing halfway decent comedy, with thoughtful cross-cultural references, about the same garbage content online FOR FREE. Does someone have a towel? I just threw up all over my English degree.
Anyway. We open on Karen and Candiace, who are going to a spa in Arlington, where they're having one of those treatments where you stick your feet in an aquarium and a bunch of fish gnaw off all your old bunions and corns and sloughed off dead skin. Candiace, NOT a Princess, is freaking out about sticking her feet in the same space as a few goldfish, until the technician informs her that the fish have no teeth. Karen thus hints that this procedure also serves as a good blow job tutorial:
Karen also brought along Potomac's Seventh Housewife, aka this heinous wig.
The last surprise guest is this season's bugaboo, Kyndall.
I like how not even the chyron can lie and labels Kyndall "Karen's Friend/Sherman's Ex-Wife." Karen lies in her confessional and says that when she found out Gizelle was dating Kyndall's ex she put her friendship with Kyndall on the back burner (that is, until she saw Kyndall at an event two weeks before the O-Gala, remembered who Kyndall was, enthusiastically invited Kyndall to her charity gala – where Gizelle would also be, wouldn't charge Kyndall for a ticket, and also wouldn't take no for an answer). Kyndall sits at one of the weird pedi-quariums and asks the girls what's going on. Karen immediately starts ranting about Gizelle, her friend she's trying to protect, by saying "she tried to screw me in the butt with no Vaseline," since Karen has a way of making common turns of phrase less funny, totally inaccurate, way grosser, and entirely too literal all at once.
"We just call it screwed, Karen."
Karen wonders why Gizelle didn't just call ahead of time to verbalize her issues; Kyndall ascertains that Gizelle is "just a bitch." Karen still thinks that Gizelle's capable of apologizing, since as Karen reasons, Gizelle has apologized for nearly every other fight that Karen has instigated.
Candiace sips her champagne lightly and tries to stay out of it, since she's not "messy like Ashley," but Karen soon switches gears and asks Candiace about the huge fight she got in with Chris at the Congressional Black Caucus Dinner. You know, the one where we all thought he called her something vile like the N-word or the C-word but it turned out to be way worse (he called her a Diva Princess; fetch me my clutching pearls).
Kyndall has like nothing to lose and she knows where she stands on this show, so she responds to Candiace: "I've known you for a very short period of time; him calling you a princess is not that far-fetched, doll."
YASSSSSSSS!!!!!!
I love it. When you're hired to be the Housewives' messy thot punching bag, at least you've got carte blanche to call the ladies like you see them.
Candiace admits that even if it's true, Chris knows that the "princess" thing really bothers her (the same way having super rich parents who pay for my entire life would bother me), and he just said it to piss Candiace off. So in return, she did something totally The Same to Chris: she took off her ring and told him, in writing, that he was a deadbeat loser like his estranged father. Because Candiace is an adult who's like, totally ready to devote her whole life to another human being.
Karen, in a rare moment of sound judgment, tells Candiace that if she were Chris she would have left her, and "you can't hurt each other to reach each other." Also, "there's no comparison between what he did and what you said." Candiace offers an excuse in her interview: that she never "saw herself" engaged to a divorcé with children, so her being engaged to Chris is somehow a "compromise" on Candiace's part, and that Chris needs to respect the massive sacrifice she's making.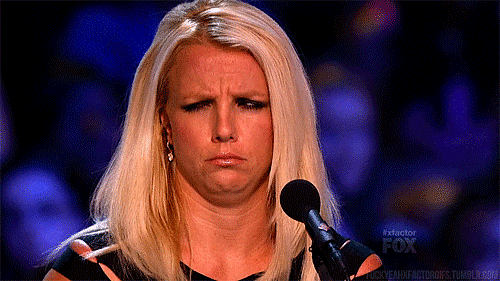 Uh, he didn't ask you to convert to Judaism or move to the Northern Territories for him, Candiace. He just made the decision to get married and have kids like a billion years before he met you. Also, being a single woman who doesn't want to settle down with a man who's got a previous family is fine, but if that's your bag, DON'T GET ENGAGED TO A MAN WHO'S GOT A PREVIOUS FAMILY. The spoiled brat rhetoric in this one is strong.
Down in Potomac Proper, I'm actually freaking out because they filmed a scene in the exact same shopping center where my family and I shop for wine and prescription pain killers groceries!
Chris and Monique are having a date night at Wine Harvest, a super boujie beer & wine store that also serves like small pretentious bistro plates. I can't believe I didn't recognize it from the previews, but then, I'm never there to sit down for a meal (I prefer my calories in liquid form). Here's the guy I've met on many occasions, who knows me as the girl who comes in after a long-distance drive pretending to look for a classy Merlot, but the minute he leaves me alone I just grab the cheapest thing on the bottom of the shelf and ask him to wrap it up as fast as possible so I can fly it back to my mom's house and discretely chug it in my childhood bedroom:
Love you, Nameless Wine Harvest Owner!
Hey guys, just as an aside, do you think this iceberg on Monique's finger is big enough to represent Chris' undying love?
It could be the seizures it's giving me but I'm not sure.
Anyway, Monique starts out with her usual chant about how busy she is with god knows what, showing Chris the logo for her new website? blog? Internet Thing:
Chris protests that the artist should replace everything in Monique's hands with him, "so you can take care of me," but the purse is okay, because "hurr durr, you be shoppin." What a supportive partner.
Monique mentions that she's been seeing a lot of Karen, but Charrisse – oddly – hasn't gotten back to her in a minute. They both note that Charrisse's silence is strange, considering Monique and Charrisse talk or see each other like every day. To prove it, the editors show that ONE terrible selfie Charrisse and Monique took on their previously scheduled film shoot:
You know, to prove that they're best friends even when the cameras aren't rolling.
Chris, wiping his wine glass after he takes a sip (which I actually find very smart and classy and will imitate in the future, when I'm at Wine Harvest not eating anything), switches topics to ask Monique what she might want for her upcoming birthday. He adds that she can have anything besides that "expensive Lamborghini," because LOL we all know what she did with the last one:
Chris offers her a "surprise," telling her that "he" (Bravo) will send her anywhere she wants to go for a well-deserved-question-mark break. He'll stay home and do the equivalent of castrating himself, which is basically just making sure his kids don't die, because he knows how "tired" and stressed she's been. Monique is ecstatic, bouncing up from her chair to swiftly mount Chris at Wine Harvest. He suggests that she save it so they can get in another ghastly car accident later tonight:
Monique adds that part of her stress is due to the miscarriage and asks Chris when he thinks he wants to try for another baby. "Tonight," Chris mumbles as he shovels forkfuls of food into his mouth. Monique then opens her big maw and starts flapping it grotesquely about how amazing their sexXXXx is, mimicking getting railed from behind, all as the Wine Harvest guy stocks bottles behind her and wishes he were dead.
Over at Oz, Ashley is busy in the kitchen, toppling big pots of soup and smashing wine glasses on the floor and scatting out the opening titles from Doug, all in the way of gathering her employees for a staff meeting, where she'll make a big announcement:
Look at that "Australian" flag in the office; this place is legit!
Anyway, the employees look psyched. Ashley declares that the restaurant is going to host an Open Mic Night and she anticipates that the dining room will be packed with at least 100 people. Her coworkers seem dubious.
Ashley explains that she needs to be "innovative" in the restaurant business, and this innovation of an open mic night came to her when she remembered that singing was her talent in the Miss America Pageant.
Also, and pathetically, an open mic night presents her with an opportunity to make a big embarrassing public overture to Michael, which will somehow make him want to have a baby with her, I guess. She's planning something with her brother Zachary, because Ashley likes to spread the humiliation around.
The staff asks her if her mom Sheila is coming. Ashley gets all depressed and cagey and mentions the "spat" (read: nuclear fallout) she and her mom had, but reasons that if Zachary's there Sheila might show up. Regardless, this open mic thing is something Ashley wants to do "monthaftermonthaftermonthaftermonthaftermonthaftermonthaftermonthaftermonthaftermonthaftermonth!"
Uh oh. Uh oh! She's frozen. Can someone please press and hold the power and home buttons simultaneously until she shuts down?
Back in Potomac, Monique has decided that she wants to spend her birthday trip in France, so she does what she normally does and outsources a job to some relatives, yet again plopping her kids unprotected atop a marble counter top, handing them sharp objects so they can make custom invitations for the girls:
To her credit, at least someone on this show got an international flag right.
Monique tells Chris that she wants to hop around the French Riviera with, duh, the whole cast and no one but the cast. Chris does his rehearsed part and warily asks Monique if she really wants to invite Robyn and Gizelle, and Monique does the same and makes up some lie about "being mature" and "older and wiser" or some guff. By the way, she's turning 34. I cannot believe this bitch is only two and a half years older than I am. She somehow seems, like, 30 years older financially and 20 years younger mentally.
And by the way, knowing what I know, being in your early 30s doesn't magically make you a feminist diplomat who invites women you hate on an overseas romp just because you're trying to be the bigger person. Being in your early 30s makes you self-important enough to say no to anything of the sort. Or as my boyfriend John Mulaney would say: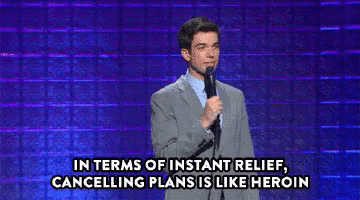 This is what your early 30s are for.
Monique announces that she's going to have the invitations delivered in this over-the-top, surprise way, signed lovingly by her derpy adorable kids because what are these precious nuggets here for if Monique can't show them off.
They only lost two fingers and an eye doing this!
Come to France, you heartless wenches!
A commercial comes on and I start to wonder where these "real men" are and why they're not dating me.
Is it because I don't have a gorgeous, prehensile penis and a sprawling estate in Sag Harbor? Probably. I digress.
Beyond the Wall at the Fist of Man, Robyn is slogging through her usual milieu of a pile of dishes, frowning as she cooks and cleans for a gaggle of insolent sons and an invisible husband. Insolent Sons assert that they've figured out that (trigger warning) Robyn is the Tooth Fairy and she owes a shitload of late fees on a bunch of missing teeth.
Just as she's busy snapping at them about all the food they don't have, the doorbell rings. By "doorbell," I mean some hobo in the lawn goes YO TEEVEE LADY! TEEVEE LAAAAAAAYYYYYYYDEEEEE! THERE'S A DUDE IN FRUNNA YO HOUSE! COME SEE THE DUDE! HE WANT SOMETHING, TEEVEE LADY! TEEVEE LADY, YOU GOT ANY CHICKEN BONES TO GIVE ME? I SURE DO LOVE THEM CHICKEN BONES! YUMMY YUMMY HOT N FUNNY, TEEVEE LADY!
Robyn opens the door and throws a bunch of goose carcasses at her lovable lawn gnome to make him go away. Then she sees this bizarre mime who just smiles and squints and bows at her. She laughs confusedly (please don't be a collector, she thinks, please let this be a magical elf who's come to finally save me from this squalor) as the boys scream and cry from inside the house.
Eventually the kids all walk out to the lawn that's covered in desolate rib cages, where the weird ass mime pulls out a TAPE RECORDER (wtf, we have phones now, you goofy old ghost) and presses play.
The tape recorder announces to Robyn that Monique has invited her to the Côte d'Azur but since everything is in French and Robyn is too poor for subtitles, she has no idea what the fuck any of this means. Equally unhelpful is this fool pretending to be a mime, flopping his mouth open and shut like a fish, ostensibly pretending like he's dubbing the words even though this guy has clearly never set foot outside of Olney.
Yeah this is definitely what French looks like
Robyn's like, da fuq?, so the mime does this little LIGHT BULB gesture and pulls out the shitty invitation Monique's kids made, replete with cutouts from magazines and scribbled-out typos.
Classy and thoughtful. Sign me up!
Robyn is taken aback as to why Monique would invite her to something like this, pretending she doesn't understand that she's on The Real Housewives and she's contractually obligated to be present on a big expensive excursion the network paid for. The mime tries to sign that Monique loves Robyn and Monique does some more lying in her confessional about knowing deep down that Robyn is "truly genuine," "so let's just move on." Guys, we gotta go on vacation next week, so, fine. Whatever.
Out in Bethesda, Gizelle and Karen are meeting at Black's for another contentious meal where they don't eat food and act like they're there to make amends but really they're just there to remind each other they still hate one another. If I weren't the recapper, I'd find all of this hilarious and wonderful, especially since Gizelle is dressed like Lara Lurochka and Karen is dressed like a very stupid, wealthy assassin:
But as it stands, I've regurgitated this exact conversation like four million times and it's just getting tiresome at this point. Gizelle opens in her talking head that she "misses her friendship" with Karen, and to prove my point, I honestly feel like this interview was filmed a year and a half ago because we've gone through this scene an untold amount of times in this series' three-season run. This time, Gizelle adds that she misses Karen's relentless 3 am drunk dials. That's an odd way to say you miss someone with a serious, destructive, unfunny problem, but hey, the only two people who understand a relationship are the two people in it themselves… (and whoever sold one of them two handles of Tito's last night).
So the conversation follows its normal pattern, with Karen starting out by insisting she's only there "to listen," letting Gizelle say some innocuous stuff before she immediately barrels in like a rabid hyena, screaming about her gala and Gizelle's t-shirt and the Press Conference With No Press and a bunch of other shit that's already been resolved. Meanwhile, they've attracted an audience, including some innocent bystanders filming the Real Housewives crew taping on the sidewalk, lasciviously wondering how fast they'll be able to post this circus act on Facebook ("Karen and Gizelle! They were having a real fight! Right in front of Black's! I'm famous! @My Mom can you believe OMG LOL 😂😍🤣"), and Darryl the Creepy Mime.
Karen manages to get in a bitchy dig about Gizelle wearing a very expensive jacket that I'm sure she paid a lot of money for twice in one year. As if Karen has the budget to buy and wear couture pieces just once. Scratch that. I'm sure Karen wears them just once, right before she returns them to Rent the Runway.
Gizelle complains, rightfully, that Karen is being a shitty friend by ditching her for her boyfriend's ex-wife and a young woman who hates Gizelle, just so she can cram herself in pictures of the two and make a duck face and pose bizarrely and pretend she's friends with a young glamorous crowd that probably can't stand the site of Karen.
haha we're so crazy right girls? do you need anything? some snacks? a condom? ugh, love you guys.
Karen counters that it was wrong for Gizelle to start dating Kyndall's ex-husband. Gizelle says it shouldn't matter since Kyndall and Sherman got divorced a hefty six years prior, and – fairly – she's going to date many more people who've been married before (remember, Gizelle herself is also divorced). "As you always do," Karen sneers, as if dating divorcés is some sort of slutty taboo only recently broached by those morally bankrupt trollops on Sex and the City. And poor, selfless martyr Candiace, who is compromising her convictions for Chris, of course.
Unfortunately(?) Karen and Gizelle are unable to reach a conclusion, since Monique's idiot mime has basically fixed on stalking their table. Gizelle finds this interruption hysterical. Karen, meanwhile, is outraged, bitching that this guy is just looking for "camera time" and scoffing at him "who ARE you?" He does his only funny bit of the episode and mimics her:
Karen, unsurprisingly, blurts out a "SECURITY"* and is chased out of the restaurant. Gizelle is standing there laughing and the poor guy is left with his mission of handing out terribly handmade invitations incomplete.
* Someone please tape Karen into one of those Speak-and-Say wheels for toddlers. The cow goes MOO. The dog goes WOOF. The karen goes SECURITY!
Over at a strip mall law office, Candiace and Chris arrive to start writing their prenuptial agreement. Sexy times ahead!
"Ready to plan OUR DIVORCE," Candiace spits out as they walk in, because she's both intuitive and completely, 100% horrible. The mediator starts by asking the two if any of them have something to build on, like a living will. Candiace immediately turns to Chris and scolds him for not having one, acting as if this is something she's been hounding him to do. "Mr. I Have Kids And I'm Forty," she calls him.
God, I hate Candiace. Or as I call her, "Ms. I Have A Mom Who Pays For My Entire Life And I'm Thirty."
The mediator tells them that child support and custody can't be written into a prenup. Candiace (childless) looks ecstatic. The mediator then asks the two about any assets and Candiace immediately dives in: "REAL ESTATE. HAIR LINE. SALON SUITES. I'M A PARTNER. I HAVE ALL THESE THINGS. I OWN HALF OF MARYLAND. MY MOM BOUGHT HALF OF MARYLAND AND PUT MY NAME ON THE CARD. IT'S ALL MINE. I KNOW HE WANTS IT. HE CAN'T HAVE IT. MINE MINE MINE MINE MINE!!!! ALL THE THINGS, THEY ARE MINE."
Chris rolls his eyes and isn't even trying to hide his disgust anymore, telling Candiace – in front of this professional stranger they've hired – that as soon as she (mercifully) leaves him for a younger man she can continue enjoying all these big shiny bobbles her mom bought her without a protest from Chris. Seriously, keep it, dickweed. Wipe your ass with it as I start feverishly unfriending you on Facebook and lighting up Tinder. Candiace gets out another "white bald man" dig.
After Chris offers that his asset is his partnership in a barbecue restaurant, the mediator asks about alimony; Candiace says she'll only pursue it from Chris if he cheats on her and does "concubine things" with a "concubine." The mediator closes by informing the two that since they have competing interests, they'll need separate representation in the very likely (double underline) case they decide to split up.
Honestly, I know this is a prenup signing but this whole scene plays out like it's a cathartic divorce proceeding. The animosity between these two is like an aggressive rash: spiky and red hot and ferociously itchy. Either way, the meeting ends in a convivial high five.
Authoring our own surely inevitable devise is so romantic and fun.
Back in Potomac, Monique arrives at Charrisse's house for their heart-to-heart.
She begins by expressing her confusion to Charrisse over why her phone calls and texts have suddenly started going unanswered. Charrisse squirms in her chair and impishly confesses that she's noticed a "shift" in Monique.
Charrisse uses the "example" of the Hurricane Harvey relief she organized, which Monique sort of co-opted by showing up and working hard and being very warm and friendly to all of Charrisse's friends. In Charrisse's mind, this translated to Monique making the event all about herself instead of something they both worked on together, and that "disappointed her as a friend." And to me, I don't know, Monique is no prize, but the way I see it is: Monique is a bubbly, exuberant extrovert – someone who clearly likes the spotlight, and that's irritating for sure – but you can't hold Monique's can-do attitude (with a charity, no less) against her when you're someone like milquetoast Charrisse, burbling quietly from the bottom of a bottle of Zinfandel in the name of altruism. Nevertheless, Charrisse feels "taken advantage of" and that Monique is "using" her.
Monique smiles tepidly and says that she'd never do something like that, especially because haha, heh, of course, she's got "a thousand other things going on!" and she's so busy and important and "she doesn't have time for that!" But then she quickly deflates, bursting out in sobs and croaking out that she's "so HAWRT!" And in a way that I actually believe she blubbers that Charrisse is the only one on the cast whom she truly cares about, whose corner she'll always stand in, whose opinion she truly values.
Charrisse is real shit when it comes to mentally or emotionally taxing things like fights (scratch that, conversations in general), so she puts a pin in the whole thing by crying herself, hugging Monique, and telling her condescendingly that she "loves her like a little sister." Monique pants in relief that she was worried Charrisse had switched her alliance back to Robyn and Gizelle, but adds seamlessly (good segue! say the producers) that the upcoming trip to France will help the whole group start to get along as a collective unit.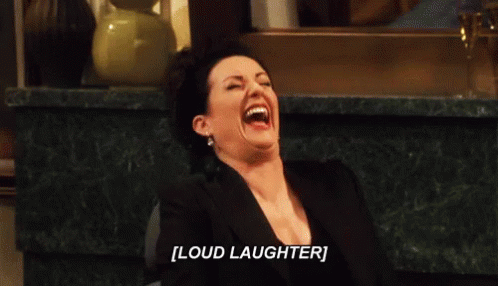 LOL. Good enough, Monique. That'll do.
Unfortunately, Monique's optimism is shot to shit when Gizelle texts her a strongly and rudely worded decline, which (shockingly) goes for Robyn as well:
It's time for Ashley's Open Mic Night! Yaaaaaaaaaaayyyyyyyyyyyyyyy-yuh.
Side note and possibly unpopular opinion: I'm kind of really into the soft curls Ashley's been rocking lately. Don't @ me. But can someone tell me why she hired a photographer and set up a step-and-repeat for this joke of an event?
In a very funny twist, Michael is "allegedly" on a flight home and won't be there to hear Ashley serenade him with her original song "Please Squirt That Hot Sticky Dingo Juice Outback In My Bush – Baby Sonata No. 4." But you know who is there?
Her mom Sheila! Who Ashley (yeesh) hasn't seen in two months! Imagine what kind of trouble this dusty old broad has gotten into. Let's start with Ashley's jewelry box, as Sheila admits she stole Ashley's earrings for the event. Well, she's trying, I suppose.
As everyone's digging in to their kookaburra cordon bleu, Gizelle informs Ashley that she and Robyn said no to Monique's invitation to France, based on the way Monique ignored Gizelle at the Congressional Black Caucus Business Palooza. God, this is so tired. But Robyn and Gizelle think it's weird that Monique extended this spontaneous invitation without asking them to talk things out first or something: "No mam, Pam!"
Karen sits down at the table and Robyn restarts the fight she wanted to have with Karen at her O-Gala, accusing Karen of lying about not wanting to come to Robyn's She Is Empoopered Luncheon or something. Karen doubles down on that laughable alibi of having Siri misinterpreted a "yay!" as a "yes!" Kill me now I pray for the sweet release of eternal slumber please and thank you.
Ashley interrupts and begs for the two of them to reach a resolution and stop causing a scene in front of the "hundred" or so guests she's tried to fill the dining room with.
I'm sure the one performer and her groupies won't notice it over the deafening roar, Ash.
Karen reluctantly apologizes for Siri's Lost in Translation moment, trying to appear mature but still doggedly clinging to this insane lie about not checking a text before you hit send. Karen, never quit. I know I don't have to tell you that, but still, never quit.
The Open Mic Night starts and it's populated with some… interesting characters.
Gizelle, of course, ever the one to offer astute commentary on the entertainment, critiques that any of these artists' 99-cent albums on iTunes is "98 cents to much fir meeeee," and also: "are you supposed to match your eye shadow and your hair and your jacket?"
Pause.
OH…
…
…
…HONEY.
I'm sorry, but when it comes to ill-advised eye shadow/wardrobe coordination, GIZELLE IS THE MOTHERFUCKING QUEEN of bad decisions in Matchy-Matchy. Take a seat, Ms. Bryant. I get your point, but you are Not The One.
Monique soon arrives and requests a private audience with Gizelle.
The two of them sit down at an isolated booth and bicker back and forth about both not having a problem with the other one but neither one considering the other a friend and yada yada yada. Basically, Gizelle thinks that Monique was acting like "a little girl" when she point blank ignored Gizelle's Big Serious Business Booth and is confused as to why Monique would invite her on a birthday trip since she haaaaayyyyyyts Gizelle so bad. Monique is "trying to be the bigger person" and is doing her damnedest to get Gizelle to agree to this professionally mandated romp.
Eventually they both win in the end: Monique offers wisely that the two of them only got along in Bermuda and never at home; perhaps they need another trip to reset. Gizelle offers that she's on the fence, but if she can enjoy the trip primarily with Robyn she can try being amicable when the whole group has to spend time together for what will assuredly be contentious, embarrassing screaming matches (see: dinner).
Eventually Michael shows up in time for Ashley's emotional overture for him to knock her up real good. Hurray.
Like an ignorant buffoon, Sheila insists on sitting next to him, doing that selfish obnoxious thing where you (the offender) magically declare that a conflict has been resolved because you can act all drunk and cool and unbothered around the person you offended, not apologizing or explaining yourself but smiling and laughing and acting relaxed as they silently fume:
"We're friends again! Can I have another house now???!"
Ashley agrees with me, surmising that things will forever be awkward between Michael and Sheila, since Michael will always be "faking it" when he has to be nice to Sheila in the future.
So anyway, Ashley gets up on stage with her ADORABLE nerdy brother, who's just there to clap exuberantly in his Gap Kids shirt and his khakis and grin like an idiot at all this exposure and time with his famous sister.
He's so excited! It's so, so, so sweet. Even though Ashley's singing is mediocre at best and the song is like, totally terrible. Like, Gia's birthday song for Milania terrible (fuuuuhhhst you were one, theeeeeen you were two, theeeeeeen you were three), but without all the deep-seated family guilt and humiliation (wakin up in tha monin', thinkin about so many thaa-a-a-a-angs, I juuuuuust wish thangs would get betta, whoa-oh-whoa). What's also pretty cute is Michael's reaction, which at first I thought was crippling discomfort but on second ruling would call genuine appreciation:
Music and Lyrics by Gia Giudice
Counseling by Teresa
As people begin to leave for the night, Monique makes one last bid at getting Robyn to go on the trip. Robyn is sewwwwper adult and receptive about it, yall:
Ever the stinking shit, Robyn ignores Monique's heavy-handed plea and turns instead to Gizelle and asks with a smile if both of them are going. Gizelle confirms that they'll have their own good time – just the two of them – and they clasp talons across the table.
Like Robyn of all people would pass up a free trip abroad.
Ugh. Marvelous. So it's settled. Les filles vont à Cannes.
Merde.
Next Week: Gizelle hotly brings up the Kyndall thing with Monique. In a surprise twist, it turns out Charrisse (the true Verbal of Potomac) was the one who chose to start bringing Kyndall around the group.
Ashley picks up the reins and decides to go after Karen, challenging her to verify her address in Great Falls and attacking Ray's "old, dried up penis."
Et, finalement, the girls are finally en France, where liberté, égalité, fraternité reign supreme and omnipresent. But what do they mean? Those three silky words, shrouded in the elusive reason of the Enlightenment, hundreds of years and oceans apart and pages of tomes ahead of this fearsome Housewives Holocaust, a dark and grim vacuum that sucks away everything good and real. Will the girls' message be mangled and misconstrued, like a simple vote of confidence ruthlessly butchered by a robot named Siri? Or will these vicious sirens victor, seducing their way across the fields of Marais, storming the Bastille with a whisper, dismantling the Old Regime with a carefully placed rumor about taxes, erecting a steel tower on the brawn of a woman's dream?
Who knows. All I can advise of these brave noble feminists: when it comes to affairs of the State, there is only one thing that matters, and that is I, Me, Mine.
(Mime?)
Put that in the prenup. À la semaine prochaine, mes chers.
Want more TrashTalk? Follow us on Twitter for updates of recaps as they publish, like us on Facebook for a daily update, watch our TV parody vids on YouTube, or for funny TV pics, heart us on Instagram, and get the occasional gif on Tumblr!