Hi, Trashies. Thanks for your patience. Four ours of show is a lot to recap, so let's get right to it!
We pick up with Kenny pulling Racist E. Lee aside to talk, but we don't actually see any of it because we have to watch Rachel and Bryan make out.
The least amount of drama we'll see all season.
And now back to Kenny and Racist E. Lee. I get angry every time the latter speaks. Everything he says is just dripping with condescension. I'm amazed that Kenny didn't just punch Racist E. Lee in the face when he twists his words so badly. It's just ridiculous and it's disgusting that ABC actively recruited someone like Racist E.
Holy shit! This is a group date! I thought we were getting ready to go to a rose ceremony. What the hell!? Anyway, the group date rose goes to Bryan…for reasons.
The next day, Rachel is on a date with Jack Stone. He's just so fucking creepy looking. Anyway, they're just doing the whole "walk around town" date. Rachel tries to convince herself that they have a lot in common when she says that they're both attorneys, both around the same age, and both from Dallas. That definitely doesn't make them "perfect on paper" as she says. It's also really awkward watching Rachel dodging Jack's kisses by claiming he's going to get sick.
Never before has a woman be less into a guy.
Oh, hey, we're going back to the house to talk more about Racist E. Lee and I'm so over it. Anyway, Will is trying to explain racism to Racist E. Lee. All I have to say is, "Fuck off, Racist E. Lee. It's not 'playing the race card' if someone is defending himself against racism!" Can we kick this guy off now, please?
We cut back to the nighttime portion of the date just in time for Jack Stone to tell Rachel that his perfect date includes locking the door and forcing Rachel to talk to him. Also, we get to see him make the creepiest face he possibly could.
No one would ever suspect that the attorney is serial killer!
No one is shocked that Rachel sends Jack Stone packing, right? Seriously, these two had zero chemistry. Hell, they had negative chemistry! I love that Rachel simply explains that her reason is because the "x factor" just isn't there. She really needs to stop picking up roses before she dumps guys though. That's kind of unnecessary.
Hooray! Time for a rose ceremony (finally)! Rachel cancelled the cocktail party, so we get right to the eliminations. Bryan and…Eric, I think…have roses. The rest of the guys staying are:
Eric (huh, I guess he didn't have a rose)
Peter
Adam (who?)
Will
Matt (again, who?)
Alex (a/k/a the future Mr. PopePhilly)
Josiah
Anthony
*This is where I remember that Dean has a rose!*
Kenny
Lee
Eric is all of us.
Tickle Monster is weird in his exit and Iggy sobs for some reason. Did he actually know Rachel at all? They literally just gossiped about the other guys the whole time.
After the rejects leave, Rachel announces that they'll be traveling to Oslo, Norway and I'm sure Racist E. Lee is just excited to be around so many white people.
Rachel and the men arrive in Norway and she shows up in person to ask Bryan to join her on a one-on-one date. For some reason, Dean thinks Bryan won't get a rose on this date. Seriously? I like Dean, but he's kind of an idiot. This is the obligatory adventurous date: Bryan and Rachel will be rappelling off a ski jump.
And also the obligatory metaphor.
Once they're on the ground, Rachel and Bryan sit down together and just say nice things. It's the "to good to be true" edit that the front runner gets every season. And then they make out (of course).
Back at the house, Eric is complaining again. Now he thinks that Rachel just doesn't want to date black men. First of all, we know that's false. She said last season that Nick was the first non-black man she'd ever brought home. Secondly, I think I figured out what Eric is doing. Past contestants have often said that the winner was always super obvious. My guess is that Eric is not the winner but he can tell who will be. He's trying to come up with any reason that Rachel wouldn't be interested in him that isn't "Dude, she's just not that into you." Basically, he's trying to make the coming rejection a flaw with her.
So, back to more mushy stuff on the date. Rachel and Bryan talk about their struggles with not being super attractive when they were younger. They're so brave. Dean's mother dying of breast cancer is nothing compared to Bryan's ordeal with acne.

Thank you for your sacrifice, Bryan.
After that, Bryan becomes the first to drop the "I'm falling in love with you" bomb. Of course they make out and he gets the rose.
Back at the hotel, a date card arrives for Adam (who?), Dean, Anthony, Peter, Matt (again, who?), Will, Alex, Eric, and Josiah. Surprise, surprise. Racist E. Lee and Kenny will be going on a two-on-one date.
The date isn't really anything special. They're just going to be playing handball.
Which thankfully involves Alex in spandex.
There's nothing much to say about that, so we cut back to the house to watch Kenny have an adorable conversation with his daughter. I want to reach through the TV and just hug that beautiful teddy bear of a man. Ugh, but Racist E. Lee ruins it by being an ass hole and, you know, existing.
The nighttime portion of the date is the same old, same old. First up, Will talks to Rachel about his last girlfriend leaving him for someone else. Eventually he got over it by realizing that it wasn't his fault. After that, Alex (*swoon*) reads Rachel a letter that he wrote for some reason. Basically, all the guys are talking about their feelings for Rachel.
Except Josiah. He just feeds her a bunch of lines.
And Rachel is so not buying it.
I love that Rachel calls out these guys. She correctly points out that Josiah has her on a pedestal and doesn't even bother to ask her any questions about her. Someone pointed out to me that a lot of what Josiah said is similar to what Bryan has been saying. There's a huge difference there, however. See, Rachel and Bryan have a relationship and a connection. Josiah doesn't really seem to have that with her. That context makes all the difference. Bryan seems to like Rachel whereas, as she pointed out, Josiah just likes the idea of her. I nearly spit out my wine when he tells the other guys that it was the most real conversation he's ever had.
Whatever you have to tell yourself, Josiah.Te
On the flip side, Peter and Rachel have an awesome time.
A super awesome time.
Apparently the two were gone for three and a half hours. Well done. In the end, the group date goes to Will and Peter is pretty bummed. I'm not sure why. I'm pretty sure spending a long time in the hot tub with Rachel is a pretty big sign that he shouldn't worry too much.
Do you mind if I just gloss over the two-on-one date? I just can't give much more time to Racist E. Lee. Basically, Racist E. Lee lies about what really happened (there's no way that Kenny violently grabbed him out of a van and the producers chose not to show that to us), Rachel sends him home, but Kenny decides to go back and yell at him before flying away with Rachel. Rachel chooses to give Kenny a rose despite her being worried about his temper a little bit.
And then we get some more time with Kenny talk to his daughter and that girl is treasure. Seriously, she's the real star of the show.
Once again, the cocktail party is cancelled, so we go right to the rose ceremony. Will and Bryan have roses. The rest of the men staying are:
Dean
Eric
Peter
Alex (*swoon*)
Adam (who?)
Matt (no, really, who?)
Josiah turns into one of those insufferable ass holes who throws a tantrum and thinks that there's something wrong with Rachel because she didn't give him a rose. I hate people like that. And, yes, Josiah, I think Alex is waaaaaaaaaaaaaaaaaaaaaaaaaaaaay better than you are. His, "Woman, you got some poor judgment" just proves that Rachel made the right decision in sending Josiah home.
The next day, we're in Denmark! Eric gets the first one-on-one date and it's the first time he's not complaining. This is just another "let's walk around" date.
This is Eric's excited face.
Eric's hot tub time is not nearly as sexy a Peter's mainly because it involves a naked man jumping up and yelling "WELCOME TO DENMARK!" at them.
Meanwhile, at the hotel, a date card arrives for Dean, Kenny, Bryan, Alex (*swoon*), Matt (who?), Peter, and Adam (seriously, fucking who?) that says "I've taken a Viking to you."
The date card reading is nothing eventful, so we cut back to Rachel and Eric at an amusement park. I really like this version of Eric. He seems like a lot of fun when he's not over-analyzing everything.
And then it gets heavy again.
So, Eric had a very difficult relationship with his mother which is why he always ran away from relationships with women. That actually explains a whole lot. It is a little concerning that Eric seems to be putting his entire ability to love solely on Rachel. That's a whole lot of pressure. Anyway, he gets the rose and they ride some rides for a bit.
The next day, the group date is, obviously, Viking themed. And it just proves that Alex looks sexy in literally everything.
He can pillage me any time.
In the end, it comes down to Adam (who?) and Kenny. Remember the bloody eye promo that was supposed to make us think that Racist E. Lee hit Kenny? Yeah, that's just an injury from this whole thing. Despite that, Kenny wins.
Later that evening, there's a lot of Rachel making out with Bryan before we cut back to the house. This is where we find out that Will typically dates white women. Eric thinks that's a bit of a red flag, but Will tries to explain that he lived in places where the people were mostly what.
And back to the date. Peter is nervous around Rachel and she loves that about him. Also, she's his muse for some reason. OK, then. While that's going on, Kenny is talking about how much he misses his daughter. I can see where this is going. I think we all can. When he gets his time with Rachel, he talks about how he feels that something is missing. Basically, he's not sure he'll be ready to have Rachel meet his daughter in the time they have left. With that, they both agree that it's best for Kenny to leave.
Sweetest breakup ever.
It's obvious that Rachel and Kenny really care about one another. The "bye, sweetheart" came across as very real to me. I feel like if Rachel and Kenny had met one another in the real world without the show's timeline, they really good have been good together. I can't even snark on this. I hope they end up as friends at very least.
Oh, and there's still a group date rose. Can Kenny get it even though he's gone? Eh, I guess not. Peter gets the rose to make up for the fact that he didn't get it on the last group date.
And suddenly it's the next day and we're on Rachel's date with Will. She wants to figure out why Will clams up whenever they spend time together. So, to make him talk, they go to Sweden!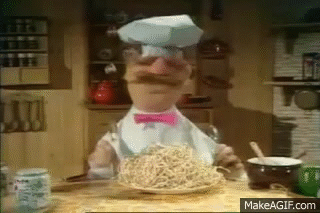 Obligatory.
It's another "let's walk around" date, but this one has the long married couple that makes an appearance every season. Unfortunately, this is pretty much a rehash of the Jack Stone date. Rachel has made it clear that she likes to be pursued and she wants passion, but Will won't do anything more than hold her hand. The date is super awkward.
The definition of awkward.
The nighttime portion of the date isn't any less awkward. The whole "I've typically dated white girls" conversation happens. It's hard to say if Rachel is put off by it or not. She does make sure to clarify that Will has mostly dated white women because that's just the way it happened or because those are the only women he's attracted to. The same conversation is going on back at the hotel and I'm super impressed by Dean saying, "I never thought of that. Good point." That's so rare on this show.
Back on the date, Will is talking about how he loves physical intimacy in a relationship and how passionate he is. This is a huge red flag to Rachel because, well, he hasn't been passionate at all with her. As always, Rachel picks up the rose before sending Will home. He doesn't seem too broken up about it. I think they just weren't that into one another. It happens.
Holy shit, we're going to get another rose ceremony tonight! Once again, there's no cocktail party. I like this. It's awesome that Rachel just has her mind made up. More leads like this, please! Anyway, Peter and Eric each have roses. Rachel does the quick walk out that the lead does every season and then comes back in. The rest of the men staying are:
Bryan
Matt (who?)
Dean
Adam (motherfucker, who?!)
NOOOOOOOOOOOOOOOOOOOOOOOOOOOOOOOOOOOOOOOOOOOOOOOOOOOOOOOOOOOOOOOOOOOOOO!!!!! That means Alex is leaving. Someone should find him and give him a hug.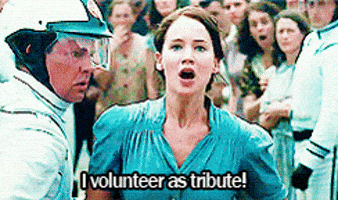 So, that's it for this week. We all know that Bryan, Peter, Dean, and Eric are the final four, right? They're the only ones left who have had any screen time. ABC sucks at editing. I will see you all again in two weeks since next week is just a rerun!
Until then, Trashies!