Ughhhhh. This episode needs no introduction because it is a not-really-cliffhanger answer to a not-really-cliffhanger cliffhanger. So let's just dive into this boring porridge that doesn't matter at all in any way. OK?
We begin with the exciting conclusion to What Dis Is? Divorce? with Karen Huger. Not ten seconds ago, Karen had been extolling the virtues of her husband Ray, who is confident, loyal, and totally friends with the dude that Karen insists on bringing around and hanging all over, even though Ray hates the fact that Karen does this in the first place, because it is humiliating, cruel, and emasculating. Charrisse has interrupted Karen's monologue with her signature, nasally slur, reminding Karen that last night during their secret, alcohol-soaked girls' chat, Karen told her Ray asked her for a divorce.
Ten eyeballs pop out of five heads, bouncing off the table and scattering to the floor, as the rest of the girls go "duoy-yoi-yoi-yoi-WHAT." Karen responds by snapping her chin in her hands and flatly responding with a "yes." Candiace breathlessly asks her if this was a recent request. Karen explains that the divorce conversation happened a long time ago, back when she and Ray were "going through some issues [not tax-related], but we worked them out." Charrisse contradicts Karen in her interviews, mentioning that Karen made everything sound very current during their private conversation. To clarify for the girls, Monique says at the table, "oh, so this is old," and Karen answers, "it's old. But it's never old." Gizelle reacts, as always, correctly:
say wut now
Karen explains in her confessional (emphasis mine): "Many moons ago, I was determined to hold onto my independence and still be Mrs. Huger, come and go as I please, do what I want. He felt lonely. So I had to really strike a balance to get us through that patch."
Now to me, that roughly translates to: I wanted to fool around and have an open marriage, but Ray wanted me to stick to the vows I made, as many devoted, common-sense spouses do. So he had to be patient and stand his ground and drag me to counseling to get me to grow up and not be a horrible two-timing tramp. Eventually I turned channeled all my adolescent lust into middle-aged greed, so now instead of cheating on Ray I just pressure him to spend money on things he can't afford. Nevertheless, I will claim full responsibility for all the dedication it took on Ray's and all of the contributions he made to my self-improvement and all of the therapy HE paid for.
Got it! Good.
Karen says that she and Ray are "okay" now but she's worried about his health and stress levels. Robyn adds that Karen "internalizes" a lot, with which Karen agrees, and Monique charitably offers that Karen's "internalizing" is the cause of her bizarre "dizzy bitch" tantrum at the table last night, which is great, because now Karen can gaslight us all into thinking she behaves badly because she's a poor, self-sabotaging victim. Robyn takes the opportunity to continue that fight, insisting that she's smart and she has a college degree – does Karen?
Karen comes out with another zinger and says SHE REFUSED HER DEGREE.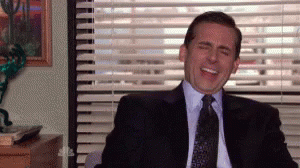 WHAT? What does that even mean? How do you refuse a degree? Do you send back a nasty RSVP to the Dean with a inconspicuously packaged turd?
Karen says what she means is that her parents offered to put her through college but she refused because "she's an entrepreneur."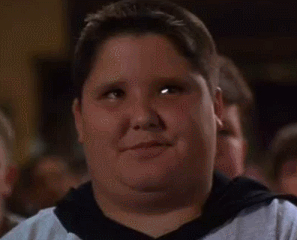 Sure, if "entrepreneur" means "someone who enjoys slutting it up to rich old men and getting high at her parents' house on weekdays."
As Gizelle reminds us, the only job Karen has ever mentioned to us – the audience, or the ladies, is the one she had at Taco Bell. This whole scene is tickling me just as much as it is Ashley:
Also! Karen Trump comparison #2 (I started this in my last recap and will continue pointing them out until I'm dead and rotting, because this is the only joy I can extract from Trump's existence): Karen, like Trump, constantly lies about her net worth, her experience, and her business ventures. She explains away huge mistakes and failures like "refusing a degree" as a shrewd professional move.
Nobody knows more about entrepreneuring than Karen. Believe me. Many are saying.
Speaking of, Karen takes this as her opportunity to announce her new fragrance line (ohhh brutherrr), which is in "discovery." "Discovering the fragrance?" Gizelle asks. "No, discovery phase," Karen clarifies.
"Does 'discovery' mean she's discovering how to start a business with no money," Ashley wonders, "or is it discovering different ways to evade the IRS?"
Anyway, of course that means that Karen is inviting them all to an upcoming Sniffing Party, which is less fun than it sounds, but also Karen wants to point out that "what I don't do is disrespect other people's businesses."
Gizelle gets rightfully indignant because, like Robyn the night before, she was merely asking a question. Before Karen can pop off again, Gizelle emphasizes that she and the other ladies will support her perfume, speaking in a slow, pacified tone as if she were addressing an irrational nursing home patient. Karen accepts this apology, or praise, or whatever the hell she thinks it is. Gizelle lets out an exasperated sigh with an "am I the only one who thinks this bitch is a schizo?" look in her eyes.
Monique interviews that she understands why Karen is keeping a tight lid on this whole fragrance plan (she's not though?), since Monique doesn't consider anyone at the table her friend, either. Especially when they "take something personal and turn it into something illegal." What she's referring to is the girls taking something illegal and turning it into something illegal, accurately reasoning that 2 martinis + 1 car crash = Drunk Driving.
Monique is also tired of this stupid conversation and throws her hands in the air, declaring that she's ready to go suck on another disgusting cigar in the hot tub. While everyone heads to their rooms to put slutty bikinis on, Karen follows Gizelle downstairs like a chihuahua, being all YOU BELIEVE ME, DON'T YOU GIZELLE????!!!, trying to get Gizelle to remember this really big serious moment that happened in Karen's marriage like 100 years ago. We don't get the specifics because for once, Bravo's cameras can't pick up on a back-door conversation despite the mics.
Karen then adds audibly:
Gizelle is confused on the whole divorce timeline, especially since Karen seems to be intimating that it happened a long time ago, but is resurfacing it now as an effort on Ray's part to "protect Karen from the IRS." Let me spell it out for you, Gizelle, my doll: A long time ago, Ray realized what a disaster Karen is and asked her for a divorce. Through the powerful will of both gold-digging and self-satisfaction, Karen managed to hang on to him long enough to get on The Real Housewives, but now that she's at the mercy of the IRS, and she's clearly running around on Ray, she's floating the idea of divorce to free herself of this poor old man she both ruined and got bored with.
Meanwhile, Robyn, Ashley, and Charrisse sneak in to Karen's room to steal one of her wigs:
(sorry, this screenshot is as blurry as the girls' state of mind)
Eventually everyone settles in the game room, Candiace showing off her sick, criminal body:
… and Monique loudly screaming about wanting to turn up because FOR ONCE she doesn't have all those terrible exhausting kids around. Hey, did Monique mention she's a busy mom? She's a busy mom. She deserves a little fun.
Eventually, Robyn walks in to announce the arrival of a new friend. "IS IT A STRIPPER," Charrisse roars with enthusiasm. No, Robyn says. It's even better: it's the esteemed Grund Dumb, Kurn Hugur:
Ashley struts in wearing Karen's wig, pulling of an erratic but funny impression of Karen, and even Karen has to laugh at herself (this will never, ever happen again in the history of anything):
Ashley even does a bit where Karen's wig falls off and blows away, because like Trump, Karen's hair has a life of its own and yearns for a day when it can run far, far away and NEVER look back.
Karen says (delusionally) that Ashley is "obsessed with me! Hahaha!" Or, ya know, you're just endlessly mockable.
And it's all just a genuinely enjoyable scene. As Robyn says in her interview, "we're finally letting our hair down… and we actually like each other tonight!" And for a show about idiot women tearing at each other's ugly clothes, it is honestly refreshing to see the ladies get drunk and silly and finally start to have fun with one another. It's like New York's Mexico trip from last season: riddled with conflict but punctuated by absolutely hysterical nonsense once the ladies are totally faded and too tired to argue. Ashley puts a button on the trip by calling it a success.
Later, Ashley, Monique, and Candiace are all recapping the weekend to their significant others. Candiace is fed up with all the "concern" people are throwing around, clearly aligning with her unspoken mentor, Monique. Monique, meanwhile, is whining to her husband Chris and one of her pocket gays/relative-assistants that everyone's judging her for drunk driving. Which is preposterous. Monique always makes sound decisions, like letting her toddlers handle open blades as they wobble around on top of an open, unprotected granite counter top:
Ashley and Candiace mention to their dudes that on top of the martini controversy, Monique was drinking A BOAT LOAD at Nemacolin (which, duh, was pretty visible). Candiace brushes all of it off, sticking to Monique's talking points of being a slammed mom who wants to let loose when she's got a night free of her family. But Ashley points out that Monique finished a whole bottle of Jameson and another one of wine and was "puking in the bushes."
I mean, technically, that's not a good look, but if that's the kind of night Monique wants to have on her vacation, so be it. I've definitely been on trips past the age of 30 that I wouldn't want broadcast to the nation, either. Hi, I'm of the age where fucking EVERYONE is having a bachelorette in Vegas.
But what I WILL begrudge Monique for is whining about the women making "serious accusations" that she doesn't deserve. Because she's right – a DUI is a serious stain on your character. But then… maybe… don't drink and drive? Maybe don't consume multiple hard drinks like a martini and then get behind the wheel when you've already been very persistently haranguing on about how exhausted you are? Like, if you don't want people to be talking about you having a DUI, then don't do literally what the definition of a DUI is.
Over at Gizelle's, we learn from whence Michael Curry ripped his source material for his Royal Wedding sermon:
Gizelle, like a Super Awesome Black Preacher In A Stuffy Old English Church, is going on and on about LOVE and THE JOURNEY and JEE-SUHSSS, "method acting" for inspiration as she writes her semi-autographical book about being the First Lady of a megachurch.
She then puts on a hat also fit for the Royal Wedding, if it weren't for this absolutely heinous pattern:
I will admit her nails look crazy good, though:
She Facetimes Robyn (side note: why are these women always Facetiming each other? If I need to talk to my friends I can do it on the phone without showing my big ass cottage cheese moon face at close range) and bitches about the fact that she hasn't spoken to Sherman in (an oddly specific) 29 hours. This bothers her because she used to be married to a man who communicated for a living, so communication is important to her. She also adds in her interview that she's been seeing Sherman for a year and a half, which doesn't technically add up when you consider that like, eight months ago, she was on this show getting really serious with a dude named Kevin and bringing her mom around him for lunch and stuff…
Remember him? Gizelle sure doesn't.
Gizelle thinks maybe the reason for Sherman's silence is an article she sent him that was in People and was about their relationship. And even though the article was positive, Sherman's a private guy, so she floats the whole Kenya Moore & Marc excuse, thinking her celebrity and exposure is scaring him away. Whatever it is, she's not a "mind reader" or a "genie" and she needs him to tell her what's up. And that's a very real, boring problem that lots of people in relationships have, so I feel sorry for poor, abrasive Gizelle.
Later, Karen hobbles in to some big fancy office building, ostensibly to talk more about her business Entrepreneur Icon Beauty Inc., and I couldn't care even a little bit. Until I find out that she has YET AGAIN carted out this catch-all hanger-on for like the 18th time this season!
Oh my god, I am laughing my tits off. What does this guy even DO. The marquis in his office makes it look like he's an attorney but Bravo hilariously clarifies him as a QUOTE assistant END QUOTE. Why can't we call him what he is? Matt is the backup gigolo when "The Driver" needs a night off from penetrating an old bowl of spider webs. Hello.
And bla bla bla, she's here to talk about her stupid fragrance and how the idea was rooted in her old Granny Virginia who lived in Virginia and somehow a bottle of Jergen's was magical and romantic and filled Karen with this grand dream of making more Jergen's or something.
Matt thinks this idea is dumb as fuq:
He bluntly defends that he knows nothing about the fragrance industry, but since he's the only one left on Planet Earth who's willing to let Karen pay for his company, he's required to come along for the ride. Karen even sings his praises in her talking head, stating that Matt's background is in "PR and Marketing," and that "everyone should have someone that follows them around when they're doing something as major as this. It's called stupid if you don't."
No Karen, it's called being self-sufficient and independent. Entrepreneurs – real entrepreneurs – don't need to hire groupies to distract them from their own numbing mediocrity.
She tells Matt that she wants to bring the cast together next week for a focus group, and that lots of Venues! have already Said Yes! (god, then why does she need this dude?!) One of the many exclusive venues is "The Mandrian," otherwise known as the Mandarin. Karen explains that she wants to hold this focus group for two reasons: 1) to invite the ladies to sing her false praises on this bullshit journey of hers, and 2) to tap into their business acumen. But "not all of them."
Matt asks Karen what she'd call her fragrance. She juts up out of her seat and starts blaring off really basic, vague shit like they're lightening bolts: FIERCE! FIRE! BOLD! HYUNDAI! PURPLE! WD-40!
"What about Empty Nester?" Matt asks, hysterically. I'm glad that not even he buys into her stupid mental garbage. But if Bravo ever wants to rename this franchise I hope they hit him up for ideas.
Down at the Willard (the same hella fancy hotel where the Housewives had their dreaded "Five Homes" Tea Party last season), Candiace and her mom Dorothy are scoping out the ballroom for a wedding venue. They're picking petty fights; Candiace is gushing about the stairs; her mom is cooing at "the shand-yaliers" and throwing shards of tiny, cutting criticism at her daughter.
Soon, Candiace's wedding planner shows up to throw cold water all over their cotton candy crazy dreams and tell them that the space will cost a minimum of $100,000. She reminds Candiace that with her guest list and catering her wedding will exceed numbers well over twice her budget.
Candiace's mom, who is fronting ONE HUNDRED THOUSAND DOLLARS for this wedding, tells Candiace that she either needs to get realistic or ask her dad (who is forking up another $20K, which is basically what a NORMAL wedding costs in America) for more money.
Candiace gets all weepy because this evokes big serious feelings about her dad, and her mom launches on this monologue about how he wasn't around when Candiace was little because he was off chasin' hoes. Candiace – somehow? – takes this as a warning that Chris is going to be a similar philanderer. She's all paranoid because she and Chris both come from "broken homes" and she doesn't think that's a huge motivator for a healthy marriage.
OK, first of all, this is not really a BIG PROBLEM. This is akin to Monique crying about being a hard-working mom like no one in the world has ever had a baby, let alone with a supportive rich husband, no job, and a staff of helpers. Candiace, fucking eeeeeeeeverybody gets divorced. There is a 50% chance that it'll happen to you. But that doesn't mean you need to spend your entire time planning for this wedding by moaning and wailing that it won't work out. My parents are divorced. Every single guy I've ever dated? Their parents were divorced. It's the norm. Does it make me less confident about the institution of marriage? Absolutely. But a) I'm not getting married (hahahahaha no one ever asked), and b) I'm not triggered by the word "divorce" and I don't call families with divorced parents "broken homes." Seriously, what an antiquated epithet. It's 2018 and we're not all living in an orphanage, OK.
And by Candiace's own admission, her dad was a loving, present father!
Candiace walks out of the ballroom she can't afford blubbering like baby, leaving her mom to have an impromptu confessional with the crew about Candiace seeing her dad through rose-colored glasses when Dorothy obviously only knows him to be a cheating dick.
And even though I think Candiace is being a touch histrionic about this whole thing, I also feel like Dorothy is being cold and insensitive. Candiace is right when she says this is not the kind of conversation she wants to have as she gets ready for a wedding. Candiace's mom is definitely being a little:
And then, hooo buooyyy, we head off to an even sadder more pathetic mom scene. So, Ashley is over at her mother Sheila's house to check in on the packing and to see if she's made any progress in the way of dumping her shitty ass loser boyfriend. Before I get into it, can we take a minute to marvel at the size of the house Michael BOUGHT Sheila?
Got damn! I thought they were putting her up in some dinky little condo or something. This house is LEGIT. So naturally, Michael and Ashley's gesture makes Sheila's attitude in this scene all the more enraging.
On a personal note, this conversation between Ashley and her mom rings wayyyyy too close to home. Because, once upon a time, I was Sheila. I was in a cancerous relationship that was divorcing me from my family (who, as an employee in their business, I was also financially dependent on). And instead of listening to their constant cries for action, I burrowed even further into my bad relationship, hopelessly adrift, hating myself, knowing I was ruining my life and breaking my family's heart. So even while I totally condemn Sheila's behavior and the way she talks to her (VERY GENEROUS, PATIENT) daughter, I know where it's coming from. That said, it's still wretched and inexcusable.
When Ashley asks what Sheila's decided to do about the deadbeat boyfriend, Sheila makes this bizarre, declarative statement that she's going to start doing things "for MY-SEEEELLLLLF!" diving into this whimsical, deluded diatribe about wanting to travel and move far away so she can extricate herself from the real stress in her life: her family. This idea is absolutely ludicrous and 100% detached from reality, but again, when I was in her situation, I too wanted to do nothing but get away from my family. I knew how much I was disappointing them but I let that manifest as this insane notion that they were wearing me down. I was embarrassed and scared and for some reason moving away from them was easier than leaving an abusive, hateful partnership.
Fortunately, though, my story had a happy ending. But I'm not so sure about Sheila's. She starts pacing around her empty kitchen with her hands in the air, tears streaming down her face, flipping all of her shame and anger on Ashley, screaming that Michael (the one handing her all of these resources) is the real problem here because Michael (the one with the resources) has the gall to hand over money with strings attached – the condition that Sheila start living a healthier, happier life. Sheila thinks that Michael and Ashley are "all about money," and that they have no regard for family.
Yes, we are suddenly taking crazy pills.
Ashley says that her very benevolent husband just needs to see "some change," and Sheila says "I'm going to," defending herself with the fact that she's not prostituting herself or doing drugs. Jesus. Her boyfriend, on the other hand…? And again, this is all a line from my book. I know this play Sheila, because I fucking wrote it: "I'm going to get better, I just need some time." Some time. Time, that easy, invisible, comforting unknown with no restrictive definition or boundary. What a salve. Time is all you need when you no longer know what you want.
Sheila also wants to know what Ashley is going to "report" back to Michael, which finally sets Ashley over the edge.
Ashley bravely and candidly admits that Michael is the only reason either of them are here, and that as a single girl she could "barely take care of herself" without Michael's help. Which is sad, but at least Ashley knows where her bread is buttered and she's showing a bit of fealty to the hand that feeds. Sheila finally flails her arms around and says "I'm done," over and over, which I hope means that she's made Ashley's choice for her. Ashley finally concedes in her interviews that she needs to let her mom go, and thank GOD. I hope this spells a resolution and this deeply personal conflict doesn't sputter on for the rest of the season.
(Haha, of course it will, laughs Andy Cohen.)
On the day of Karen's plainly named (the Bravo editors only have so much creative shade to spare, and they spent all of this week's on "Karen's 'Assistant' Matt") "Scent Party," we finally get to meet this treasure:
This divine goddess from high atop the clouds of Mount Olympus is named Sue Phillips, and she is my new idol. I want her to adopt me. I want her to tuck me in every night and tell me stories about the foolish oil tycoons she bamboozled into marrying her. I think she used to be a Muppet. I love her unconditionally.
Karen clarifies that Sue is not an official employee or member of the team or something – that Karen is "trying Sue out" for the fragrance project but she's "high on the list." This is what I want to do to Karen for talking about my Mom like that:
Charrisse and Monique roll in as Monique humble-brags about her CHANEL:
Candiace looks better than both of them and walks in looking like sex on a stick:
Literally:
With her areola out and smiling and waving to everyone in the room, happily chirping out a squeaky hiya, fellas!, Candiace compliments Charrisse on letting her bobos spill out of her dress.
Ashley shows up in something so truly fug only Juliet from Ladies of London would wear it, chipperly greeting everyone as Monique sneers at her and her crazy ass ruffles from across the table.
After Gizelle and Robyn arrive, Karen stands up and launches on her stupid boring spiel about "new journeys," saying words like "ground up" and "discovery phase" repeatedly while Sue films everything on her phone:
I love how she blatantly disregards that there's a whole fucking camera crew in the room.
Sue takes it away and explains in her weird, extremely ambiguous British/Scottish/Australian accent that the women are all going to discover their own scent personality by taking a derpy, garden variety department store / Refinery29 quiz:
Karen lies a lot in her interviews and says she's happy that the girls are seeing what she does "on a daily basis." So you invited them over to watch you shove handfuls of Klonopin in your maw and wash it all down with a bottle of Chardonnay as you repeatedly call your daughter over and over just to hear her voicemail for the 42nd time? OK, keep up the good work, Karen.
Sue starts explaining the different types of scents as Ashley chugs Corona like a college-aged slob whose parents bought him beer he can't afford and Gizelle disagrees with everything Sue says:
In the middle of all the scent education ("scentucation!" I'm sure Sue calls it, because she is a perfect angel with beauty and wit), Robyn and Gizelle quickly notice that Monique is acting like a frosty beaver:
… which surprises them considering everyone left Nemacolin on such good terms. Then the extras are thanked for their time with an unflattering camera shot:
Everyone decides that they like the fresh and oriental scents best, and Sue, who is Santa Clause and the Tooth Fairy and Elizabeth Arden and Jesus all rolled into one, announces that she is making them each a signature fragrance to take home.
Candy Ass tells Ashley she has to go pee and asks her "for help." Ostensibly she means that she needs Ashley to re-glue her jugs back into her jacket but I like to think that Ashley was in there helping Candiace pull down her pants and wipe her little wee wee and booty boo and watch all the pee go wheeeeee! down the hole when Candiace pulls the little shiny thing and the toilet makes a big splashy noise like the kind she remembers from the ocean that was at the beach.
Their absence allows Robyn and Gizelle to ask Monique what's up.
Monique starts out with that disingenuous "I'm fine! It's the worst day of my life though don't ask" line, eventually letting Charrisse lean in all bleary eyed with some fancy vocab she memorized. "She was mad… at Ashley… for correlation… of insinuation… drunk driving," Charrisse finishes proudly. Robyn doesn't get it, since she remembers that Monique was in the hot tub with Ashley on the last night having loads'a jollies.
"Well yeah! I was toasted!" Monique responds, unhelpfully. Gizelle gets all faux-concerned psychiatrist and asks Monique if she felt like she had to drink at Nemacolin to have fun around Ashley. Monique said a) she was just trying to enjoy herself, and b) she wasn't drinking in the hot tub (since "Ashley knocked over my drink, hurr durr durr") – all she was doing was slurping the thick smoky life out of a big smelly stogie. In fact, it was the cigar that made Monique throw up in the bushes. Which! As a Real Housewives fact checker, I will allow. I went through a brief phase in college when I tried to impress boys by knowing shit about cigars, and since I was a moron who didn't know how to inhale, I definitely puked in a bush or two. And also! Did not get laid.
That said, Monique, please lose this stupid disgusting habit. It's not as cute as you think it is.
Monique maturely says that she wants to have a private conversation with Ashley about it, but Gizelle and Robyn remember what their fucking job is and insist that they have a "table discussion," harping that Monique is being a hypocrite instead of following her own advice about being "transparent" with the women.
When Ashley gets back from the bathroom, where she hoisted little Candiace up to the big girl sink and watched her scrub scrub scrub her tiny fat hands with all the big bubbles until they swam down the drain (plumbing is magic!), back to their home with the fishies, Robyn and Gizelle inform her that Monique is mad at her and Monique is forced to tell Ashley that she's upset that Ashley went behind her back to contradict her drink-before-drive tally. Also, if Ashley was so concerned about Monique, why didn't she say something on the night of the accident, when she texted Monique to see if she was OK?
Ashley says, firstly and fairly, that she didn't want to slam Monique with an accusation four hours after a rattling car crash, and secondly, Monique is the one who volunteered the information that she had had two martinis before the accident. Which is not only probably an understatement, it's also a clear confession of guilt.
Monique says that if she really had been "drunk" while she was behind the wheel, she would have quietly parked her busted ass Bentley in the garage and kept the whole thing a secret. But Ashley says the crash "is not an isolated situation," pointing to the fact that Monique, four days later, finished a whole bottle of wine on the bus to Nemacolin.
And while I certainly think Monique was drunk driving, I really hate that the girls are trying to indict her for drinking a bottle of wine on a four-hour road trip aboard a party bus*. Especially, as Monique points out, when everyone else was also drinking.
* I suck at math but I don't suck at drunk math. Conventional wisdom estimates that the average adult human being can consume one unit of alcohol per hour without compromising his or her faculties. Your average bottle of wine is basically five small glasses, or four generous ones. So basically Monique – if she drank a whole bottle on the bus – was drinking about a glass an hour. That's… not that bad. And again, vacation.
Oh my god one of the extras is Snooki, and she is LIVING FOR THIS:
Anyway, Monique also brings up a small, niggling question I've had in the back of my mind through all of this: how did Ashley get home, especially if she claims that she drank as much at the same rate as Monique at lunch?
Well, Ashley had four beers, and then climbed into her little hot rod and zipped home. "But did I crash my car?" Ashley asks: "no I did not." Nice hubris you got there, Ashley.
Then Monique repeats for the millionth time that she didn't crash because of alcohol, "I crashed because I'm an actual business woman [pft] who has more to lose than someone's allowance that they give me every month."
Gizelle says that money has nothing to do with drunk driving (other than the fact that a lot of people with money assume they can get away with drunk driving, this recapper adds…).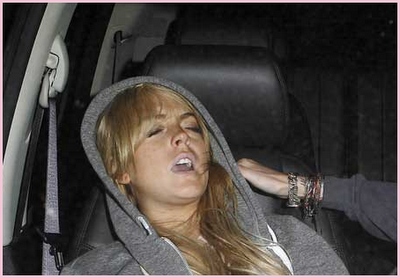 Pictured: important, exhausted business woman with two kids and a juicer.
Monique yells that Ashley is ruining her reputation; Ashley yells that Monique is ruining it all by herself by bringing the martinis up in the first place. Empress Sue tries to wrangle Quote Unquote Assistant in to take control of the situation:
She's the hero we need, but don't deserve.
Monique starts snapping out the words "bottom behind tricks" and Robyn and Gizelle try to figure out what that means.
As Monique and Ashley continue to scream at each other and bleed from their ears, Karen pulls a Taylor Armstrong and hollers above the noise to STOP THIS NOWWWWWW!!!! and warns that everyone will have to leave if they can't "conduct themselves."
As Karen paces around the table, convulsing and quaking and shaking her head back and forth, muttering "security…" over and over (Karen loves calling for security), Queen of the Sugarplums Sue chimes a glass to get everyone's attention:
It's to no avail, but eventually Karen manages to get some French waiter or something to pretend to be "Security" and do her job for her, telling the girls to roll on the fuck out:
Karen manages to angrily shoo all the women out acting all embarrassed and outraged and as if she's not the most humiliating woman on this fucking show.
Monique walks outside bitching to Charrisse about Ashley and "what she's implying" and all that crap just as Ashley stalks up behind her like a psychopath:
You can hear the cello lurking behind her.
Ashley cuts in with more of the "YOU brought this up" stuff and Monique is both startled and annoyed, growling to Ashley: "Ohhhh my Godddd! Can you fly away with those frickin' wings?" Ha. Best one-liner.
Until this one, after Monique tells Ashley that her insinuations can "literally tarnish everything that I've built," and Robyn AMAZINGLY GUFFAWS from behind the camera:
HAAAAAAAAAAAAAAA!!!!!! YES ROBYN, earn back some value on this show.
As Monique and Ashley continue to publicly duel to the death in public, Ashley interviews (graciously) that she didn't think Monique was drunk when she got into her accident: "She was just tired. And the martinis didn't help." HELLO, YES. This is what I've been saying in the comments all along: if you're as oppressively tired as you continue to sing that you are to the cameras, maybe don't go to lunch after filming and throw back straight ass vodka. How about coffee. How about a nap. How about nothing.
Robyn and Gizelle come to Ashley's defense to remind Monique that they've all had this conversation already, at Monique's invitation, and it's over. Monique then cries that Robyn postulated because she drank a bottle of Camus "in 20 minutes" on the bus, Monique has a problem. Then, once she's gently involved in the fight by a slight mention, Robyn does that ugly thing where she gets all nasty and aggressive and Hulk Robyns into a monster, acting all sarcastic and demeaning.
From out of some rat hole, a scraggly little rodent named Karen sneaks up behind them, vainly begging the girls to stop screaming in the middle of the street or bring the fight somewhere else. But Monique is too far gone in her rage, and Robyn is too drunk on her mean spirit, taunting an increasingly agitated Monique as Monique dares her to get in her face and threatens to choke Robyn with her umbrella.
And on they scrap and scrape, shrieking themselves hoarse in the middle of the DC thrum. From high in an office on K Street, a senator hears their awful, dying cries. He closes his eyes and tries to ignore it as he turns back around to refocus on his task, sweating and panting and grunting, feeling like a new man as he heaves on top of this silky, svelte twenty-year-old – what was her name? Brenda. Brianna. Something like that. She shows a lot of promise.
Up on the Hill, an old man clutches his phone and gets ready to ejaculate into an app called Twitter, sitting on the john with his robe open, licking the remnants of a Big Mac off his jowls as he switches on to Fox News. From far away some desperate, tortured yowls distract him from the voice of his best buddy, his old pal, that strapping, honest Great Guy Sean Hannity. And the old man sniffs with agitated fury. He is confused yet again, and being confused always makes him feel small. So he lurches around and barks at his son-in-law to close that fucking window. He turns up the volume and thinks of big words.
But down in the middle of it all, Karen is losing the fight. She's jamming every body part she can into this cartoon dust cloud of random limbs, wailing at the top of her lungs, chanting her favorite prayer:
The episode ends on like the 14th "TO BE CONTINUED" chyron of the season, because SUSPENSE. Fart.
Next Week: Will Security ever come? Where is Security? Did Security already get in a cab and go home? Why didn't Security say goodbye? I tell you, the Security at [Random Public Street Corner] really has dropped the ball, lately.
Gizelle is the Bethenny of Potomac and launches her own Hurricane Harvey relief effort.
Candiace's mom wears the same outfit again:
It looks like the Shermanator gave Gizelle the shaft:
And by the magic of Sue Phillips, Juan finally becomes a real boy. Here he is getting emotional about something a medium says and I bet it has to do with tacos:
Until then, Trashcrabs!
Want more TrashTalk? Follow us on Twitter for updates of recaps as they publish, like us on Facebook for a daily update, watch our TV parody vids on YouTube, or for funny TV pics, heart us on Instagram, and get the occasional gif on Tumblr!