Hey dizzy bitches, you feelin' alright? You look a little woozy. Do you know where you are? Do you need to sit down? Maybe all of that time playing Tarzan up in the trees took you for a loop. Maybe it was the four-martini lunch! Maybe it's the whiplash. Who knows? All I know is that this season of Potomac is on a roll. It's a busy, blustering ride, and you best strap in before you be tossed from the car. So get a load of your bearings and let's put the pedal to the medal. Let's burn down this treacherous byway we call the Real Housewives of Potomac.
We pick up where we left off, in Monique's Prosecco-soaked fever dream about a luncheon going swiftly awry. Monique is all senses at this point and no coherent thought. All she can hear is the metal scratch of a fork against a plate, a stifled giggle from somewhere close, and the pounding roar of Candiace and Gizelle screaming at each other from opposite ends of the muffled din. The room is a blur and even though she's sitting down, Monique can't quite find her balance, so she tries to focus on a yellow blob that may be a sunflower, bowing her head into her hands and belching quietly between chuckles.
Eventually, for the second time in like, four hours, Ashley has to break up a fight between Candiace and someone, clanging her glass and reminding the girls that they still have a few days to spend together, so could they save some of this abominable behavior for later? After a waiter has swung around to refill everyone with Malbec, Ashley invites everyone to come tour the house and pick their rooms. Everyone rises, and Monique faces a dilemma: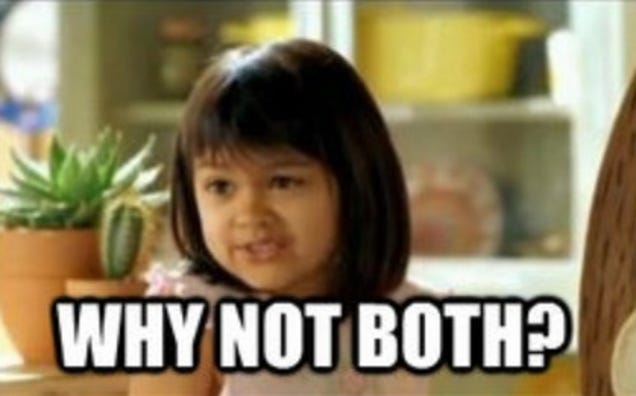 The girls shuffle through all the rooms and try not to be salty about the fact that Ashley, rightfully, gave herself the master suite. The rest of the rooms are – ya know – fine, but they're fine in a very boring, inoffensive, characterless way. Like, they look like your first "serious" boyfriend's apartment – the one that was decorated by your boyfriend's mom, who picked everything out at a Rooms To Go and just wanted her son to have some adult stuff instead of a St. Paulie's Girl neon sign and a torn up leather couch that's half filled with old socks and swabs of DNA.
"Don't eat or drink on any of this, honey. That's what your TABLE is for. Love you, Mom."
Monique charitably admits that even though none of these spaces are as big as the bedroom in her own home (no. 3), all she needs is some privacy, a clean set of sheets, and a nice pillow so she can lay down and take a much-needed nap (or coma, YMMV).
Falling asleep on a side table works too, at this point.
Eventually, everyone decides it's time to settle in and detox a lil' bit. Some of the ladies call their kids while Karen Stupidfacepoophead Huger stares at all the luggage and literally says, "WHERE BUTLER?"
Butler probably poison Karen wine, recapper hope.
By the grace of God, Monique eventually reverse-Slinkie's her way up the stairs and finds herself a bedroom.
Unfortunately it's right next to Candiace, who is now on the phone sneering to her fiance about "old thirsty bitches!" that "wanna try me!" and "meh! this is how real women resolve conflict! by telling on each other to their boyfriends who can definitely do something about it!"
By the way, I think Drunk Monique Face really gives Anytime Gizelle Face a run for its money.
Monique and Ashley realize that not only did their plan completely backfire (Candiace went after the popular one, Charrisse, instead of the established villain, Gizelle), but now Candiace is doing the exact opposite of what they recommended and is loudly fuming by herself in her room instead of addressing a conflict like a grown woman. Monique wobbles into Candiace's room, smiles drunkenly, and sort of whisper-tells Candiace that she's trying to sleep off a case of wine so could Candiace please keep her nervous breakdown down to a 4?
Monique also keeps it together long enough to have a little pow-wow with Candiace, sitting with her cross-legged on the bed, doing her damnedest to stay upright and not have the kind of "long blinks" that landed her in a ditch the other day. So far, she's failing.
But Monique does at least succeed at getting her point across gingerly but astutely, telling Candiace that there's a fine line between being assertive and being so aggressive you start alienating people. She tells Candiace that Charrisse is Monique's "girl," and she thinks the two of them just got off on a bad foot. She wants a do-over, and gently asks Candiace if she can try to get along with Charrisse, a funny little sommelier zooming around the restaurant on a hoverboard and crashing into open bottles of Merlot, for the group's sake. Candiace agrees, and they hug. Monique then immediately flops back into the mattress with a feathered thud, the sounds of her snores shaking the room and blessedly putting Monique out of her misery.
Downstairs, Karen and Gizelle are bitching about what an annoying "cheerleader" Candiace is when BUTLER (alias: Ashley) trudges in with a bunch of Louis Vuitton luggage, looking for its owner. The girls notice a perplexing monogram on one of the bags:
… and realize it must belong to Candiace's mother. They all laugh uproariously, and while it is a pretty damn funny concept, I don't think those are Candiace's mom's initials (didn't we find out her mom's name is Dorothy?). Sorry to burst everyone's bubble. But also, if that is Candiace's bag she is still clearly borrowing it from somewhere. Sound off in the comments so we can solve the mysterious identity of S.H.A.
A few very loaded hours later, the girls are all getting ready for dinner. Monique is grappling with the dreaded 8 pm hangover:
Ashley helpfully suggests that maybe Monique's red eyes are a result of "the bottle of Jameson you drank earlier," but Monique says it's probably "because of the eye liner."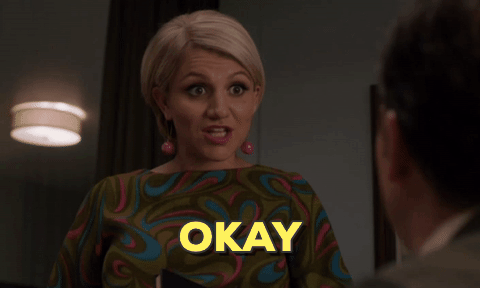 As we're soon learning how persistent Monique is in perpetually gaslighting her alcoholism away, Gizelle is trying to call her boyfriend Sherman, to no avail.
Gizelle's all cheesed because while she and Sherman used to talk multiple times a day, now he's cutting conversations short and ignoring her calls when she's on vacation. Feeling all sad and hurt, she picks herself up by skipping into Robyn's room to show off her hideous silver lamé jumpsuit. Gizelle then tut-tuts to Robyn about Monique getting this drunk so soon after crashing her car into a ditch (Robyn wasn't there for the "I had two martinis" part of the story, when Monique also insisted she "wasn't drunk," because she must be a robot). Robyn understands what it's like to have two kids and be tired all the time, but she thinks if the woman is literally slamming her car into trees in the middle of the day, "there's gotta be more to the story."
a) yes! and b) awesome job on the jacket, Rob
The girls all pile into their stupid gaudy Phantoms and head back up to the main resort for dinner, which they'll have in this facility that looks perfect for angry, drunk-lady screaming matches:
Speaking to the opulence of the place, Ashley says in her interview that her grandfather, who was A Poore, used to bring her to Nemacolin as a kid to show her "what she could achieve." I then have visions of Ashley in a hastily made 90s movie about a young hotshot from the streets who followed her Hoop Dreams (oh right) and got big and famous and beloved but lost all her friends when she got too cocky and then had to embark on a very public, drawn-out apology montage. Swish! Fun for the whole family. Stay tuned for the sequel, when we add the dog that plays football.
Anyway, back to the boring stuff that's really going on.
As the girls all start to order from the weird Tammy Faye Bakker/Sarah Palin hybrid who is their waitress, Ashley is discretely trying to handle a text from her mom.
We find out that Ashley's mom (who calls her daughter "Mamma," because Ashley's mom has really infantilized herself at this point) needs $500 from Ashley. Ashley responds by gently asking her mom if she's made any progress on her living situation or the bullshit list of "lifework" items Ashley gave her to complete.
After ordering literally all the bread the restaurant has, Gizelle asks Ashley how things are going between her and Michael. Ashley admits that her mom needs to vacate her residence next week and Ashley's not sure if her mom has another living arrangement. She says that Michael has given her an ultimatum: cut her mom off or divorce him. Robyn admits in her talking head that she understands how tough financial constraints can be on a marriage, so she feels for Ashley. Gizelle, on the other hand, is shocked that a mother would treat her own daughter this way, and thus sides with Michael, telling Ashley she needs to give her mom some "tough love."
"Speak of the devil," Candiace interrupts, "look who's calling:"
Candiace for some reason willfully chooses to call more, very obvious attention to the exact problem the women are bullying her for, because Candiace enjoys giving herself plenty of rope to hang herself with. In her talking head, she admits that this mess with Ashley and her mom is teaching her to set boundaries with her own mom, not wanting her mom's controlling, fiscally generous ways to negatively impact her marriage.
Ashley switches the subject to fill the girls in on tomorrow's itinerary: in the morning, there will be an option between clay shooting and fly fishing. Karen gets this BIZARRE sneer on her face and says:
… because she has a lot of "aggression" and:
In a show about women picking random ass fights over nothing, even the entire cast can admit that this random ass interlude from Karen, spurred on by absolutely nothing at all, is… pretty random! They ask her what in god's name she's talking about, and Karen mentions that Gizelle "came for Ray," a grievance that was pretty conclusively settled like two fucking episodes ago.
Gizelle agrees that Karen is talking in jibberish, snapping that the two of them got past this thing at that expensive dinner Karen made Gizelle pay for. In response, all Karen does is jut her chin out and move her head slowly from side to side, speaking at a snail's pace that she thinks makes her sound indignant and smart but instead makes her look like stoned ass lunatic. I mean really, Karen is housed. I don't know if we've ever seen her intoxicated on this show, but if not, damn, she sure is making up for lost time at this point. In her talking head, Gizelle also points out that Karen could have brought all this up at her book reading tea party thing from two weeks ago, but she didn't because…
"You're drunk. I get it."
Karen's whole defense for this entire stew of irrelevant nonsense – offered in her interviews, after the fact – is that just because the "headlines" from Ray's business tax issue have come and gone, it doesn't mean that the women who laughed about it don't still owe her husband an apology. Or, put through my armchair Housewives translator, "I don't have another story line this season, so I'm going to lean on this one, which reached its shelf life after like episode 2. For your consideration, EMMY VOTERS."
While Charrisse and Gizelle raise up their hands in surrender, "okay"-ing through Karen's belligerence, Robyn sits across the table dumbfounded. "What are they apologizing for," she asks incredulously. "Was it 'Uncle Ben' or was it the t-shirt?" Karen gets even more sloppy and steamed, recognizing Robyn's callbacks as an attempt to remind people how actually funny Gizelle's jokes were. Karen tells Robyn to "get her own line" …
Karen just goes on and on with this inane, misdirected outrage towards like, anything in her line of vision, biting out the words "GROW UP AND GET YOUR OWN PANTIES," (what?) and "ROLL UP OFF MY MAN," even though literally no one at this table has mentioned the name "Ray" once in the past several episodes. Charrisse leans over and tells Karen in a sweet little baby voice, "Karen…? Let's use our fine restaurant voices."
So then Karen gets this terrifying, sexy monster tenor to her voice, leaning over with a pernicious look on her face, and says, "Robynnnnnnnnn…? Shut the fuck up."
WHERE THE FRICKIN HELL IS ANY OF THIS COMING FROM? WHAT IS HAPPENING? WHY IS NO ONE TYING KAREN DOWN IN HER CHAIR AND DRAGGING HER OFF TO THE LOONEY BIN? Or at least to a locked stall in the bathroom? This is seriously insane. Like me, everyone is gobsmacked, including Robyn, who says in her interview that Karen is "off her damn rocker" (correct) and as "the oldest woman at the table, needs to grow the fuck up." (also correct) (I also would have accepted "needs to get the fuck on some meds")
Robyn says that she was just asking a question. Karen answers that she was having a moment with Gizelle ("a weird moment," Robyn accurately clarifies), and she didn't need Robyn chiming in with her "opinion." Robyn asks Karen if she knows the difference between "question" and "opinion." Karen says that she's read Merriam-Webster and "I am EXTREMELY intelligent." I have a huge theory on how Karen is basically Donald Trump and this is a prime example – going off on an aimless tangent and punctuating the whole thing with self-aggrandizing comments about how smart she is. I can and will extrapolate at LENGTH in the comments, but for now, I'll cater to the "too political!" babies (who have whined about my angsty writing in the Age of Trump) and just stick to reality television.
Would that our President have done the same. OH SHIT SLAM DUNK.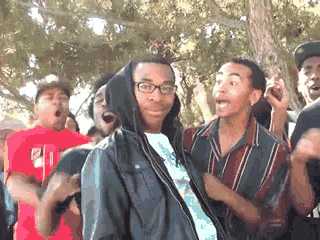 Karen then calls Robyn the "dizziest bitch at the table," and everyone bristles.
Ashley asks what is even going on. Gizelle is all, "come on now," and Candiace is like at least I'm not the one getting in trouble for calling someone a bitch!
That'll do, pig.
Robyn says she has no respect for women who direct language like that at other women, and Charrisse delicately tells Karen she needs to apologize. Monique just sits there sucking the life out of these tiny lemonades the waiters brought them, hoping against all hope there's a drop of vodka in there.
After a long awkward silence, Karen eventually starts to apologize to Robyn, starting from the bottom and working her way up. (meaning, she's sorry for calling her a bitch but she won't take away the "dizzy" part) (OK, it was wrong of her to call Robyn a "dizzy bitch" but…) (wait, I can't add a conditional statement that paints me as the victim?) (fuck this I'll just make up a lie about going to therapy)
Later that night at the house, we get some secret, hidden footage from the Housewivez Kam! of Karen and Charrisse hanging out with the young'ins in the hot tub, where Monique is yet again grossly smoking cigars.
And oh boy, you can tell by the fact that it's like 2 am and Bravo's crew quit for the night that something went down during all of this. Something awful and unexpected and completely under the producer's radar. It's the most delicious kind of Chekhov's Gun, and I think the reveal is well worth this seemingly meaningless content (it'll all make sense later – twirl your mustache and guffaw into the fire!).
The next morning, as Gizelle is asking the kitchen crew and the producers which smoothies are least likely to give her diarrhea, the rest of the house is waking up.
Monique walks into Candiace's bathroom to tell her that she got a horrible night's sleep, which is probably a symptom of "whiplash." Which is technically true, and the fact that Monique got whiplash from drunkenly crashing her car isn't a surprise. What is a surprise is that Monique is STILL talking about this shit, doing nothing to assuage the suspicion surrounding her, and harping on some more about overextending herself and "needing to hire more help." Girl, unless it's either a driver or a sponsor, I think you're set.
Downstairs, Charrisse tells Gizelle that Karen kept her up all night with a "heart-to-heart talk," and revealed something that she definitely wouldn't have if she were just regular old Sober, Horrible Karen. I wooooonnnnderrrrr what it isssss! (no I don't, but I'm titillated nonetheless.) Also, Karen's a big stinkin' liar because when the rec staff comes to take the girls to their designated activities, Karen went with the fly fishing crew instead of the clay shooting crew.
Guys, look at what Gizelle wore to go fly fishing:
I guess the fish are attracted to cashmere shawls from Chanel.
And anyway, whatever, they all play in the mud and shoot guns and kill fish and it's all really adorable.
Everyone's having fun except Karen, who refuses to do anything because fish are icky and if she touches anything wet she'll melt into a puddle of green burbling acid. Wah.
Monique scoffs at her because they all know she grew up on a farm with creepy crawlies that are way grosser than your garden variety lake bass.
Robyn realizes she can't help but like Candiace. Kay.
Ashley is total shit at clay shooting, aw-shucks'ing and saying stuff like "what the fudge?!" (watch your profamity!) Until finally she imagines her mom's boyfriend's face on the targets and starts hitting them. Candiace and Robyn shake their heads sadly.
Gizelle realizes that she needs to suss out the weird stuff that's happening between her and Sherman before she tells the girls too much about her relationship. It's at that point that BUTLER and OTHER BUTLER set out a nice picnic for the ladies:
Karen wants to recap the specifics of last night's dinner, opening with this high praise /slash/ self-assessment:
Gizelle is still incredulous that she and Charrisse owe Ray an apology ("I mean for what… is he even going to care?" she wonders). Karen says that whether or not Ray is receptive, the girls should still approach him. Gizelle angrily spits in her interview that she's not apologizing for anything: "He's the Black Broke Gates, and that's it."
Charrisse gets all coy and flirty and tells the group that during her drunken ya ya sisterhood moment with Karen in the middle of the night, Karen promised to set Charrisse up with "Blue Eyes," who I'm coming to assume is Karen's friend/mover/Craigslist purchase, Matt. Or maybe not. Maybe he's this mysterious married guy that came up at last year's Reunion, when Charrisse accused Karen of cheating on Ray with him. Rumor Music! swirls in as we start to think that maybe there are some truths to these Rumors!
Adding to the validity is a sighting that Ashley's stepson made at Oz of Karen and this Blue Eyes dude "canoodling." Karen admits that Blue Eyes exists, and that he's her driver, but that she and Ray are "stronger than ever." And to Ashley: "don't be jealous because you ain't got no Blue Eyes," which sounds a lot to me like an admission of guilt. Gizelle suggests that Karen confront Ashley – who is one of the many sources of this conspiracy – and "shut it down."
On the way to the ropes course, Ashley – shit stirrer she is – hauls her ladle over to another barrel of turds and tells Robyn and Candiace that she's "concerned" about Monique. Not only did Monique finish a whole bottle of red wine by herself on the bus (which, to be fair, I don't think is THAT incriminating, aside from the purple massacre it leaves on your teeth), but she had probably close to four martinis right before her car accident.
Robyn is immediately, and rightly, uncomfortable, since there's a difference between two drinks and four drinks. And with martinis? YA NO SHIT. I mean, the difference between two and four beers is the difference between being terribly bored at a happy hour with your coworkers and being slightly bemused by them. The difference between two and four martinis is the difference between being borderline blackout drunk and borderline dead. Seriously, let's examine. Here's a (rather conservative!) recipe for your standard martini:
For those of you who can't do math (I'm on your side), that is like 3.5 ounces of STRAIGHT LIQUOR. By Monique's own count, she got behind the wheel with like seven ounces of 80-proof alcohol in her blood. By Ashley's count, it was fourteen (imagine a soda can filled with vodka, and then some – that's what four martinis is).
Robyn asks if Ashley thinks Monique has a problem. Ashley doesn't know. And neither do I, but I do know that when it comes to casual day drinking during lunch, ordering a martini is like bringing a gun to a knife fight. And then running over everyone in the knife fight with your car.
Anyway, they all get to the ropes course and nothing really happens except Karen making a huge stink about everything and pouting by herself in a corner:
All the old people decide to stick to the four-foot-high jungle gym while "all the little kiddies are up there [on the 40-foot course] climbin' their way to heaven," as Gizelle says.

Ashley and Robyn have a moment when Ashley tells her sincerely, 40 feet above the ground, that she's glad Robyn's here. Robyn admits in her interviews that she thinks she and Ashley can start to move past the grudge that Robyn refuses to get rid of, so cheers for some positive progress.
And yay! No one died. Let's go home and get ready for another alcohol-soaked dumpster fire dinner!
We get some transition shots of Charrisse and Candiace taking selfies, Robyn and Ashley playing Pop A Shot (!), Ray desperately trying to get off the phone with Karen by making up a lie about golf (lol, like he has the time or money for that nowadays), and Gizelle and Robyn jamming out to something the producers had to censor out with shitty Garage Band hip-hop-adjacent music.
As Ashley calls Michael, she waxes some more on why her mom is such a scourge, citing the fact that she always came to Nemacolin with her grandfather because her mom rarely made time for her. She figures, bravely, that she should do the same and start putting herself and her relationship first – above her mother. My only takeaway is that Ashley should really make getting a new phone a priority.
Or at least invest in a screen protector girl, damn
The girls all arrive at the table, Candiace looking both slutty and overdressed…
… and the food is quick to arrive. Since Bravo is finally spending some coin on these women, they make good on their promise to the staff at Nemacolin and let the executive chef serving them give a big long spiel about the food he made (not unlike the wait staff at the restaurant the night before, who basically got about as much screen time as Karen).
Enjoy your 15 minutes, Executive Chef Matt Moore and His Inventive Take On Halloumi Peach Caprese Whatever
Ashley asks everyone to recap their day and the fly fishing crowd admits that they talked about Candiace on their picnic. Candiace wants to know what the "general consensus" is, and Monique replies that she rushed to Candiace's defense by calling her a nice girl who can occasionally fly off the handle. Ashley notices in her interview that Monique is flip-flopping, considering it was her idea to get Candiace "all riled up" in the first place.
Ashley says as much at the table, reminding Monique that Candiace "followed their advice exactly," and rightly so since there was a lot of tension as soon as the Nemacolin bus left Monique's station of broke down Bentleys. Candiace also reminds Monique that Monique had intimated to her that Charrisse was jealous of Candiace and Monique's budding friendship. Monique vehemently denies ever using the word "jealousy."
It's time to roll out the Real Housewives Instant Replay Cam Sponsored By T-Mobile, which shows Monique four days earlier, on the girls' shopping trip, saying of Charrisse: "maybe she doesn't like her friends being friends with somebody new." AKA, maybe Charrisse is jealous of you. Monique immediately brushes everything off by claiming she said all of that in a "jokingly way," which is a great excuse Housewives lean on when they say something especially cutting and truthful and specifically meant to hurt someone. Relax! I was just being jokingly. It was a jokingly! Jokinglys don't count! You don't know what he means to me, jokingly.
Robyn and Gizelle point out that Monique is feeding two people separate stories to breed conflict, but can't reckon with the fact when those parties are sitting on opposite sides of her at a table. Karen helps her out by telling Candiace that she needs to confront the women as soon as she has a problem with them, and Monique agrees that that was the advice she meant to give all along. Candiace contends that it's not always the best time and place to get confrontational, and then Monique implies to her that she's a flake who sits on conflict.
Candiace apologizes to Charrisse for everything she said on the bus, and the conversation is closed until the next course comes out.
Robyn suddenly tells Monique that she "wants to make sure Monique's OK," because "Ashley did share that you had four martinis before your car crash… in a three-hour period." Ashley's totally cool this segue, as you can see:
"WUT," Monique shouts, sort of drunkenly:
"Oh Shit" music drums in as we head into a commercial break, which is just enough time for me to point out how stupid this top of Robyn's is:
Like a DUI, this shirt is a Class A Misdemeanor in all 50 states
Seriously, where did Robyn get this blouse? Did she go back in time and steal it from me on 4th Grade Picture Day?
Anyway, Monique flatly states that she didn't have four martinis, it was just two (which is again, too many to operate social media responsibly, let alone a moving vehicle). Robyn turns on Ashley for a response, who sheepishly murmurs "did I say four…?" Cut back to the Real Housewives Instant Replay Cam Sponsored By Taco Bell's NEW Doritos Locos Chalupa, which shows Ashley saying "four martinis" to Robyn THAT VERY DAY, a couple hours earlier in the car, plus Ashley's interview where she says Monique definitely had at least three.
Gizelle asks Ashley if she thinks Monique was drunk, to which Ashley responds that she herself felt a little intoxicated, and if they were drinking the same amount in the same time, Monique was probably just as affected. Monique comes up with the alibi that she started with a Moscow mule, which she decided she didn't want, then traded it for the two martinis she and Ashley drank at the bar. Also, per Monique: "I normally can go five martinis before I start throwing up."
OK, DARE kids, here's another helpful tip: if you're halfway to the brink of vomiting from alcohol consumption, you're definitely still TOO DRUNK TO DRIVE A CAR. I don't say to myself, hm, well, I've had four vodka sodas, which I can gauge by timing out how long I have before I barf all over the table, so I may as well drive home now! Also, has this bitch never heard of a zero tolerance policy?
Gizelle, per usual, agrees with all of us, teaching Monique that just because she herself thinks she's fine, a cop with a BAC reader would disagree. Also, Monique, if you "think you're fine," it could be the alcohol talking. Monique insists that she knew she was OK because as soon as she got in the car she started to feel sleepy (sort of like how I know I'm straight after an edible, because an hour and a half later I feel as if I've lost bodily contact with the couch and I'm convinced someone is going to arrest me for being both a criminal and annoying, which is totally not what being high is). Monique thinks there's a difference between feeling "sleepy" and feeling "tipsy" (mm, not by much though, at least not when martinis are involved). Gizelle doesn't buy that "Monique is SO busy" that she "has to take an afternoon siesta in a ditch."
Karen also reminds Monique that – yep! – Maryland has a zero tolerance policy, and if she blows a BAC test "she blows her future," bravely filling us all in that she has a DUI. That's why Karen always hires a cute driver: so she can get shitfaced in the afternoon AND conspicuously dry hump someone who's not her husband in restaurants owned by fellow cast members.
Monique basically takes control of the conversation by spending five minutes talking about how busy and overworked she is, and bla bla bla this is getting so god damn old. I don't care. I have a full-time job, volunteer, enjoy a social life that gets me out of the house four nights a week, keep three animals alive, and take six hours a week to recap this dumb show, and I would wager that I'm legitimately twice as busy as Monique. Somehow, I still manage to get myself to places in broad daylight without navigating my car off the pavement, ok? Sympathy is not something you'll find with me – not for this stupid lie, anyway.
Robyn starts a side conversation with Ashley, telling her she knows about the "Blue Eyes" rumors Ashley's been spreading.
Karen starts by saying she has "MANY male friends," which makes Robyn and Gizelle titter. Ashley, who refuses to give in, simply asks Karen if she and Ray have an "arrangement." Karen does more Trump stuff and insists that she's ANSWERED THE QUESTION (no she hasn't) and SHE DOESN'T CARE IF YOU DON'T LIKE THE ANSWER (which she never offered). Ashley doubles down and asks Karen if she's ever gotten physical with her driver.
Karen yet again plays that tired, lazy card that deflects negativity back on Ashley and the rumor about Michael sexting some gehye in London. And I hate her for it because that means we had to lay eyes on these cursed images all over again:
Ashley says that the shit about Michael is "firmly" false, and by the way, no one actually saw Michael with another man (as opposed to Karen and Blue Eyes, who were confirmed by Ashley's stepson).
Karen admits that Ray knows about the accusations about her and her driver and "he hates it," so the women all wonder aloud why Karen continues to hire this guy or hang around him in public or drag him to restaurants that they all frequent. And I second the question: Karen willfully fanning the flames around speculations about her marriage is further proof that she is a terrible, selfish woman who couldn't care less about anyone, least of all the man who's paid for the last 20 years of her life.
Karen adds that Ray is actually friends with the driver, and if he were uncomfortable with Karen's association with him, Karen would cease said friendship.
"Well SINCE WE'RE ON THE TOPIC," Charrisse slurs in, "EMMMMMM last night when we were having our cocktails, after everybody went to bed, you mentioned that Ray asked you for a divorce."
And then I reacted like this:
And everyone else was like this:
And Karen just sat there like this…
… finally burping out a blunt "YESSH," ushering in the "To Be Continued" chyron and crescendo.
And with her chin in her hands, Karen secretly reveled in the knowledge that her scheme had worked. Her long con was nearing its zenith, and she had the girls right where she wanted them. What's more, she had the viewers at home shocked and aroused and furiously posting their outrage, wailing and caterwauling and praying to their god Andy Cohen for mercy on the poor creature known as Karen Huger. She had planned it all out, way back in August, on a hot sticky day as she sat in her empty kitchen, clutching a pen she swiped from the office of some realtor somewhere and an old dog-eared notebook. It was right after all that terrible ugly guff about her financial recklessness came to light, dragging her pristine image – a masterpiece she had sculpted so lovingly, so well – through the muck and mire of mean tweets and shame.
But it was all about to change. This would be the week, she thought, the one between episodes 7 and 8, somewhere around Memorial Day, she estimated, where the world would re-baptize her as Potomac's shining martyr, floating in the clouds above The Clubhouse, shrouded in a flowing gossamer gown, her hands outstretched in welcoming benevolence, her face painted with with the saccharine favor of forgiveness. Forgiveness for whom, we may ask? For what? Well, for Ray, perhaps, for embarrassing her with this entire mess, for requesting from her a divorce that she herself suggested. A divorce that will be presented as an opportunity for Ray to once again climb aboard his noble steed and "protect" his beloved wife, this selfless, bleeding fawn. How romantic and sad, Karen thought, chewing the Long & Foster Real Estate off that complimentary ballpoint pen, hotly scripting her own Greek tragedy. It would be a divorce she, Our Patron Saint of Fabricated Persecution, would humbly wear on her sleeve. A perfect accessory for a Reunion, don't you think?
And the girls, meanwhile, will sit there agape, their jaws on the table, their wigs all askew. Perhaps at some point – not now, not just yet – they'll rise from their seats, and they'll stumble around the dining room, clutching at chair backs for balance as they try to choke back their vomit in vain. It's then that Monique will clutch her fist to her mouth and wretch, wondering in horror when she managed to finish five of those dangerous things. In a minute or two, the ladies will simply stop right where they are. A pin will drop, and they'll finally let it all out, a gushing burst of bile and defeat and Halloumi, and they'll ruin that parquet floor in a stupor. For they will have been taken for this intricate, devious ride, and it will have left them nothing but dizzy.
Until next week, farewell to Karen, and the dizziest bitches we knew.
Next week: sexy new divorcee Karen is on a "new journey" (spare me), starting a fragrance line, and invites all the ladies to sniff her big stinky sticks. There's a crazy blond bitty with a fake British accent there to supervise and I can't wait to dive into that character. Ashley yells at her mom in her dump of a new apartment or whatever it is (Robyn's last house, I'm thinking). Candiace cries to her mom about something and her mom throws a truckload of unmarked bills at Candiace to make her stop. Monique is mad at Ashley for going behind her back. Then she's mad at Robyn and Gizelle and Robyn gets all up in her face. The stakes have never been more where they are. See you then!
Want more TrashTalk? Follow us on Twitter for updates of recaps as they publish, like us on Facebook for a daily update, watch our TV parody vids on YouTube, or for funny TV pics, heart us on Instagram, and get the occasional gif on Tumblr!