Mo, Mo, Mo of Potomac
Sloshed as she can be
Mo, Mo, Mo of Potomac
Ahhh!
Watch out for that tree!
Welcome back to Potomac, Trashcrabs! Guess what! THIS SHOW HAS FINALLY GOTTEN GRADE-A GUUUUUD.
Not only did we have a total scandal this week, but our newbie finally lost her shit and we set off for our first vacation (at Nemacolin, which is a gorgeous resort in Pennsylvania and not an over-the-counter laxative). It was a big episode indeed! And the rest of the season shows no signs of slowing down. Finally, Potomac is in that Season 3 Sweet Spot, and I couldn't be happier to recap it. So without further ado, let's slam our luxury car into this hulking oak of an ep.
Open on a bad note, is what I always say, which is why this episode started at Karen's house. Karen is busy doing very important things, like demanding that SIRI CALL MATTHEW BYERS because MATTHEW BYERS IS DEFINITELY A REAL PERSON KAREN HUGER HAS A REAL RELATIONSHIP WITH. She is also wearing a pair of shredded black jeans that are about, mm, 160 years too young for her.
Ray soon comes in and the two of them do their obligatory, vague back-and-forth about the tax thing, Karen saying that she knows "Ray has a lot on his plate," and she just wants to "lighten his load," and Ray won't talk to her at all because she doesn't want to hear about how wrong and guilty she definitely is he "just wants to protect her." Hesitant to talk about something other than their looming financial doom, Karen soon shifts to talk about the "baby she's birthing": a fragrance line.
Groan.
OK, so here's the thing about Karen's required Business portion of the Housewives Program: it's not totally dumb. It is completely obvious that she's just introducing it now so she has a means of "self-made income" with which to defend herself against various scrutiny and rumors. But it's a good play. And she's going about it in a way that most Housewives don't: she's starting with a brand, or a "house," as she calls it, under which she can operate many projects like a hair care line for something patients (domestic abuse? I don't know) as well as the fragrance.
By the way, here's a current screenshot of the website that was built for her hair collection.
Her house brand is called "Icon," which is incredibly uninspired (the first page on a cursory Google search of "icon" yields a shitload of other companies named "Icon," from motorcycle accessories to clinical research firms to technology consultants to car parts), but at least Karen knows that the umbrella brand is key. Unlike, say, Ramona, who started TruFaith Beauty and True Faith Jewelry and Ramona Pinot Grigio all in one year and then Bethenny had to consult her on the importance of consistency.
However, this approach could also be incredibly dumb. This could be another Sonja venture: a desperate, needy grab at an enormous abstract – the construction of a brand, execution of an actual product be damned. Sorry to bring it back to New York again, but compare Bethenny, who turned one margarita into an ocean full of fortune, to Sonja, who did nothing but sell her obscure "lifestyle brand" that only existed in vague ideas floating around Sonja's skull – images of toaster ovens and furry lingerie and crisp white linens blowing carelessly atop a table on John-John's yacht. Lesson there? Product first. "Icon" second.
Ray shakily reminds Karen that she's going to need a boatload of financing for all these businesses ("take what you think you need and double it," he says), to which Karen just grimaces and asserts that after this "rebirth" ("rebirth" being "getting slapped with a $2 million bill from Uncle Sam"), she understands more about finance than she ever wanted to. She also tries to get cute and imply that she's going to need "a li'l help," and at first I thought she meant advice, but the pregnant pauses that lay between both her and Ray, like flat silent farts that settle into dead air, intimate that she really means $money$. Ray, as gently as he can, in his Supportive Ray way, codes to her that she can fuck right off with that shit; he ain't throwing her a dime.
As Karen talks some more about how great and "entrepreneurial" (a word Karen was born to say, in her weird Karen slur) she is in her confessional, I am highly distracted by the dent the underwire in her bra is carving into her tit:
This image makes my boobs cry.
Downtown, Monique has invited Charrisse, Candiace, and Ashley to DistrictCryo because have you heard, you guys? Monique is the busiest woman on the god damn planet. Hillary, Oprah, Martha Stewart… they have nothing on this bitch. Monique is doing EVERYTHING: starting a mommy blog (we definitely need more of those), establishing a charity, taking care of two small children under the age of five AND a 350-pound defenseless husband, looking for a nanny, trying to train a nanny, building a monorail, researching a rare mutation of bird flu, training for the Olympics, conducting guerrilla journalism for a true crime podcast, and starring on the Real Housewives of Potomac. This lady needs some stress relief, and for some reason, she finds it in a huge hissing freezer that renders her entire body numb.
Before they all jump in their igloos or whatever, Candiace acts all Pollyanna and asks if she can still wear her ring, because she hates to take it off, because she's [monster voice]ENGAYYYYYYYHHHHJED.
So the four of them all do their stupid popsicle treatment and we all laugh because LOL, these Housewives do the darnedest things just to keep looking 12, and then the girls retire to this strange room where the Cryo people bring you back to life by strapping you into a bunch of metal contraptions and forcibly massage your blood back into circulation. Looks safe AND fun!
As the girls sit paralyzed in their big fluffy robes and terrifying leather leg casts, being Frankenstein'ed back into society at large, Candiace asks them how they liked her bubble soccer event. Charrisse is the first to cackle out that the star of the game was Gizelle's enormous, inexplicable epaulets:
Everyone (including me in my last recap) agrees that they were indeed ridiculous. Ashley wants to know how Candiace felt about Gizelle "interrogating" her, to which Candiace breezily responds that it was fine, since she knows what the rules are for rookie Housewives like her (she has to be open and honest and seize any opportunity to explain herself). Monique sneers that it was shady of Gizelle to press about Candiace's mom's financial involvement in Candiace's life, but Charrisse counters that a 30-year-old woman who's still almost completely dependent on her mother is bound to arouse curiosity. Charrisse jokingly asks if Candiace's mom paid for her engagement ring, and Candiace insists that of course Chris paid for it, realizing quickly that Charrisse is basically Gizelle No. 2 when it comes to the Hazing Army's chain of command. Candiace asks if Charrisse is married. When Charrisse says that she's in the process of a divorce, Candiace goes "mm, oh, I'm sah-ree," wrinkling her nose in a terribly condescending Regina George-kind of way.
Bested, Charrisse turns her attention to Ashley, who honestly confesses that she and Michael are working through some major issues. And then I think Bravo edited out like five whole minutes of discussion (which, honestly, I'm fine with), because we get no extrapolation from Ashley on those "major issues" and no real reaction from the other ladies. Ashley just immediately concludes that it's been "a rough few months" so she's planned a retreat at the Nemacolin Resort in Pennsylvania. Congrats, Candiace! You made it to your first Vacation!
Seriously you guys, Candiace lost her fucking mind at this news, screeching out how much SHE LOVES THAT PLAAAAACE, prattling on and on about how often she used to go there, eventually being drowned out by Ashley's interview about wanting to relieve tensions and all that stuff you're supposed to say about Housewife vacations (I mean it, as Ashley's talking head took over you could still hear Candiace screaming in the background of another scene).
Ashley announces that she's gotten a house for "all seven of us," and Charrisse looks around drunkenly wondering who the seventh is. Duh, it's me bitch, Candiace reminds her, ominously foretelling the fact that while she'll be promoted to Housewife, Charrisse will be downgraded this season to a "Friend Of."
This is how Charrisse responds. 
Oh boy. Candiace and Charrisse clearly hate each other already and I AM HERE. FOR. IT.
Out in Bethesda, Gizelle is packing for the trip and complaining about Sherman. She thinks he's too distracted and doesn't communicate enough for her busy ass (but not as busy as Monique) life. That's the long and short of it. The real takeaway here is that Gizelle can freeze in this required "cute girl, no double chin!" Face Time pose for a solid 30 seconds, and that is both incredibly impressive and incredibly meme worthy.
tfw you did nothing but write trashtalkceleb and read jezebel all quarter and it's time for your performance review
tfw when you ate your roommate's leftovers but it wasn't labeled so it's all good
tfw when your life is falling apart and you no longer know who you are or what you want from the world but ure still tryna look fly
Out in Arlington, Ashley and Michael are trying to rekindle some more of their newlywed spark by returning to some "adrenaline" activities, or in this case, cycling. They stop at a creek to briefly recap Candiace's bubble soccer thing but mostly to talk some more about Ashley's mom. It's more of that same rock-&-a-hard-place kinda stuff, where Ashley insists that she can't cut her mom off "overnight" and Michael gently admits that he can't stay in a relationship that funds Ashley's mom's deadbeat boyfriend.
We also find out that Ashley recently had lunch with Karen, who ironically takes Michael's side and agrees that he shouldn't be paying for a freeloader to live rent free and be an awful person (probably because Karen is counting on a big fat handout from Michael for doing just that). Again, the discussion is super candid and honest – unlike many others on this show – and at some point it looks like Michael is actually fighting back tears, darting his eyes back and forth and furiously chewing on his bottom lip. But as always, the visuals detract from the actual content of the show.
OH MY GOD WHAT IS THIS DISGUSTING CEMENT SHIT ON HIS NOSE. Seriously, is Michael falling apart? Is he a hastily executed lab experiment? Is his septum going to simply crack off one day and reveal the deep and horrifying chasm into his brain? What is going on?
Enhance.
Enhance.
Enhance.
Have fun never sleeping again, everyone! (If you want to come beat me up I'll give you my address. I deserve it.)
Out in the burnt out tundra of No Man's Land, where the ground is black and the sky is red and the only thing punctuating the landscape are the emaciated spider husks of old trees, Juan brings Robyn a lovingly wrapped gift:
Surprise! It's big ugly hiking boots. Juan and Robyn sportingly hug until one of the little Juanlets chirps out that the gift "deserves a kiss!" So Juan and Robyn stare awkwardly at each other, shrug, and agree to meet their son's demands, because if Santa can be real so can this relationship:
There ya go, kid. Now go play with those rocks we bought you.
Robyn shares that she's actually making money as she flips houses with her mom, and we get a scene of her looking Very Important! as she stands in the middle of a dining room with a clipboard, shouting out numbers and Doing Math!
Out in Bethesda, Monique is shopping for some more slutty bathing suits that she will re-purpose as modest day wear for lounging around the house (click here for pinspiration):
She's joined by Candiace and Ashley, who wants to know how the girls are feeling about the upcoming trip. Monique is excited to "have some fun and a little mess in the middle" (perfect euphemism for Bravo Vacations) and Candiace is cautiously optimistic, yet again breaking out that old "excited to let them get to know me!" chestnut.
Monique tells Ashley that she noticed there were only two master suites in the house they're renting, and Ashley offers up the devious idea of making Candiace and Gizelle share a room. Candiace is dead set against this arrangement, as Gizelle "has a degree in hateration." Ashley says she also observed tension between Candiace and Charrisse, who Candiace thinks has been "throwing stones." Since Charrisse is on good terms with most everyone in the cast, Monique and Ashley stick up for her, insisting to Candiace that Charrisse is a lot of fun (because booze is fun, and Charrisse is basically one of those gigantic novelty sized bottles of liquor you find in duty-free airport liquor stores, just with arms and legs and an animatronic face that says prerecorded soundbites).
Monique is conflicted though, because she does agree that it was rude of Charrisse to ask whether or not Ashley's mom paid for her engagement ring. She advises Candiace to be open and candid about her feelings around these ladies, and Candiace does this ridiculous phony "Hurricane Candiace" bit where she twirls around the room and whoops.
You can expect that cyst & decease letter from Kenya Moore any day now, Candiace.
Then they all try on trashy bathing suits and sun dresses because their bodies be bangin, and when Candiace tries on a white dress Ashley asks her how her wedding's going.
Candiace responds with that fake-cry bullshit where you stare at the ceiling and fan your fingers in front of your face and pretend you can only choke out four words at a time and occasionally dot the corner of your eyeballs, saying that her mom is trying to control the whole affair. She expected the wedding planning to be stressful, but "not because of another person." Monique reminds her that just like with the other Housewives, Candiace needs to put her foot down with her mom.
As Candiace is still in the dressing room, Ashley and Monique are checking out when Ashley asks Monique if she thinks Candiace is "ready for this trip." Monique says no, that Candiace is too much of a pushover, that Candiace bottles her feelings instead of speaking from the heart, and Monique doesn't want all of the contained pressure to explode out of Candiace as she inevitably looks like a crazy person. She says Candiace needs to "confront the shade."
Candiace, who was kind of adorably listening in from the dressing room, kind of adorably shouts out: "Imma do it! Imma do it!"
By the way, what is this weird stain on the collar of Monique's sweater? It always boggles my mind when Housewives willfully wear dirty clothing on shoots when they're ostensibly hiring people to take care of this shit:
But hey, I guess that's the least of Monique's problems, because four hours later, she "falls asleep at the wheel" of her BENTLEY and jacks up the whole monstrously expensive vehicle.
We see Monique's husband Chris rolling her back, and first I'd like to offer a casual aside before we get to the big "holy shit did she just say that on camera" part. So, Chris is using this roller that a trainer used to use on me when I was trying (and ultimately failed – take that, fitness!) to lose weight. He also looks EXACTLY my trainer from years ago, whose name was Cedric. I, a marketing genius, advised him to change his business name to "Cedric the Entertrainer." He didn't take my counsel and now I assume he is crying into those pink boxing gloves he used to make me punch him with.
Kidding. Cedric the Entertrainer was awesome and kind and if any of you folks in the North Jersey area are looking for a big amazing UNIT to get you strong hit me up in the comments. Also, if you're looking for a pick-me-up please imagine me, a 4'11" white girl, strapped to a 300-pound defensive tackle and ordered to pull his body around a gym.
Anyway, here's the "wait, WTF" moment: Monique interviews that after the shopping trip, she had lunch "and a couple drinks" (!) with Ashley and decided to drive home. Which is when she "took a long blink" and crashed into two trees.
Uhhhhh, girl. I'm not a lawyer or anything, but where I come from, we call that "driving under the influence," not "a long blink." And far be it from me to begrudge someone from day drinking and subsequently driving, but I at LEAST wait until I'm not LITERALLY FALLING ASLEEP AT THE WHEEL. I at least wait until I could pass a field sobriety test. I at least wait until I can distinguish a black tar road from a big tower of bark. Why did Monique even say that part? Is no one going to ask about this? She could have gotten away with this and passed it off as exhaustion.
You know what this means: expect a DUI report to surface at the reunion.
Anyway, today is the day the girls leave for Nemacolin, and Ashley's arrived to pick Monique up in a vehicle she can actually drink in without killing someone (a party bus).
Chris warns Monique "not to drink too much" (dot dot dot) before they survey the damage on the Bentley with Ashley. Monique tells her "it's gonna be an easy 10 [as in thousand dollars]" to fix. God, that statement suddenly makes me terrified of my parents and woefully nervous about insurance claims. Monique says the accident is "a wake-up call," yet again warbling on about her many obligations, chalking the accident up to sleep deprivation and BEING SUPERWOMAN! as opposed to that liquid meal she had immediately prior.
As the girls slowly assemble on the party bus, Monique tells the group this lie about "falling asleep at the wheel," and Gizelle (of course) sees right through it:
Monique defends herself with:
TWO MARTINIS. OK, listen, I am your cardboard cutout Irish American sot, and alcohol is part of my balanced weekend breakfast. (Yes, I also have a problem.) My tolerance is right up there with a boulder's. But even one martini is enough to get me drunk. Two has me writing Facebook messages to my boss's wife's friend's husband's sister telling her how beautiful she is before I crawl naked into my patio hammock with 13 Going On 30 paused forever in my living room. Simply put, two martinis, even with food (or whatever bird crumbs these women sustain on) is TOO MANY TO OPERATE A MOVING VEHICLE. On top of that, Ashley rats on Monique in her interview that "girl, we knew you had more than two drinks."
Sigh. But since social responsibility is far from Bravo's strong suit, we quickly move on.
Gizelle asks Ashley about their plans for the weekend and Ashley fondly remembers spending time in her grandparents' trailer on Indian Whatever Campgrounds Or Something. Gizelle, snidely alluding to the fact that Ashley probably lived in a trailer at some point in her life, asks her if it was a second or third home. Monique yet again notices that Gizelle is always nosing around how many houses people own.
But instead of picking a fight with Gizelle, Monique goes to Gizelle's substitute, telling everyone on the bus about Charrisse's rude question at Cryo regarding Candiace's ring (and whether or not Candiace's mom paid for it). Candiace, like an over-excited Jack Russel terrier, elated that someone's heated up a fight for her, jumps in to loudly garble that the question was "rude as hell" and:
Charrisse gets a stank face and asks why she's being called a bitch, while Candiace insists that Charrisse isn't a bitch, but her comment was "a shady bitch moment" (as in, "you're not a bitch, you're just acting like one," thanks, dudes everywhere). The fight escalates with everyone BAWK BAWK BAWKing over each other and Bravo's ominous bell tower music swelling in. Karen stupidly contributes, "where's my driver? I need to get off," and then I say to Karen, "here's your driver!" and I throw her out the window and into a possum-infested ditch.
Don't worry, she'll feel right at home.
Gizelle declares officially that while she liked Candiace at first, now Candiace is being "ah-NOY-yeenguh," as Monique sides over to sit defensively next to Candiace.
Ashley correctly asserts that even though Monique set this whole "Hurricane Candiace" thing in motion against Gizelle, now it's set course for Charrisse. [Whatever, we all say, getting progressively more stupid as we sip wine and watch women bite each at each other's necks.]
Charrisse tells Candiace that she doesn't play with "kids," i.e., Candiace, and Candiace counters that she doesn't play with "old women," i.e., Karen.
Anyway, on and on this asinine, cacophonous noise ensues, devolving into mindless sound that is boring and terrible all at once. Delicious and horrible and trashy. The kind of thing I'm too insecure to watch in front of my boyfriend just yet because right now he still thinks I'm a decent person and doesn't realize I watch this feminist holocaust on a daily basis, or that sometimes when I can't help it I pee in the shower.
Eventually Ashley puts a button in the whole thing and reminds the girls that they're stuck with each other on this bus for the next couple hours. Monique gets up from her seat and has her second drunk driving incident of the episode, stubbing Ashley's toe and spilling her red wine.
Robyn finally did something useful and made this face.
Monique is also incredulous that she basically drank this whole bottle of wine by herself.
Sorry Monique, but purple teeth don't lie.
Gizelle is "concerned," noting correctly that Monique (and 2+ martinis) just wrecked her car, and should thus probably "take a red wine time-out."
The girls arrive at Nemacolin and make an astute observation:
– Neil deGrasse Tyson, Death by Black Hole (2007)
Everything's gorgeous and decidedly better than Ashley's last hosting gig, when she crammed six cranky ass nags into twin bedrooms at her beach house in Bethany. Monique stumbles into the hotel loudly whining about needing an immediate (additional) glass of wine before she starts sobering up. Good thing for her that Ashley has arranged a round of champagne and a ride in two Rolls Royces, where the girls can do some more riding around in cars getting housed.
Ashley and Monique freely admit that they're shitfaced as Candiace is all, me too guys! doing alcohol is cool! LOL I'm definitely a part of this! We're so fun!, asking if the other girls are going to start "ackin' like a ho." In the other car, Karen and Gizelle acknowledge that they have some "lit sisters" with them. With Charrisse, they all agree that Candiace owes Charrisse an apology. Meanwhile in the drunk tank, Candiace is still yapping proudly about her first official fight, doubling down on the fact that "Charrisse can't call her a little girl." Monique dumbly tries to reset Candiace's focus on Gizelle, reminding her that it was Gizelle who first called her a little girl.
Robyn again with The Face
They travel deep into the woods and stupid fucking Karen Huger makes her second DRIVER reference in five minutes.
We get it bitch. Escape already.
At some point during the drive, because they've been funneling alcohol into every orifice of their body, including probably their urethra, Ashley has to stop the car to go pee.
The women all commend her bravery in the risk of getting "mosquito bites on her coochie," while the Girl Scout in me counters that it would more likely be a tick or poison ivy, but furiously red and ruthlessly itchy bumps on your privates are all the same, I guess.
Eventually, after eight cases of champagne and four and a half circles around the same trees so the ladies think they made an arduous journey, the girls arrive at their vacation home, which, quite honestly, is seriously nice for Potomac's C-list Housewife standards.
It's bright, richly appointed, and stocked with a full kitchen staff and even fuller bar. As they sit down to lunch, Ashley delivers the official Housewife Fight Preamble, offering that she's glad that the ladies could come together despite all the "stiff air" between them. The ladies, per tradition, answer her preamble with the refrain, what stiff air? I don't have a problem with anyone here, and here we go: Round Two.
Before we get into it, can we please take a moment to appreciate real plates of food finally being shown on Bravo?
Look how huge those motherfuckers are! At last, realistic American portions shown on real American reality television (and I don't mean any of that in a good or proud way). The best news is, considering how smashed all these girls are, I'm confident that none of that delicious-looking sustenance will go to waste.
Anyway, Gizelle starts by stating that Candiace owes Charrisse an apology. Candiace counters that it's actually Charrisse who owes her an apology, because speculating that Candiace's mom paid for her fiance's engagement ring was "rude" and "shady." Of course, because Candiace won't come off this completely flimsy horse, she's already excelling Being A Housewife with flying colors.
Charrisse says that she sort of meant the comment in jest, and that Candiace clearly didn't have a problem with it at the time because she didn't immediately try to chastise Charrisse for it. (Which is correct! But we're operating on the Ancient Housewives Calendar here, where time is oddly suspended, sped up, and then held in limbo for two and a half years through countless Reunions.)
Ashley rushes to Candiace's defense to remind Charrisse that she does have a tendency to say "shady things" and not apologize for them. Candiace adds that her issue is with Gizelle and Charrisse, who have come down hard on her for what her "family has provided" for her (the two swiftly interject that they "don't care"), and Candiace finds that hypocritical when both Gizelle and Charrisse are "kept-ass bitches." She also interviews, hilariously, that she's better than Gizelle and Charrisse because she doesn't have to depend on a man to make a living – just her mom. Housewife Logic is watertight, you guys.
Robyn contributes the idea that if Candiace doesn't want to talk about her finances, she shouldn't bring it up, and Candiace responds that she's cool with talking about everything as long as "it's not shade." Karen straightens out her pearls and reminds Candiace that she warned her about all of this last week, when she told her not to go into specifics with these women because they'll just "twist it." She also concedes that Candiace has offered up all this information on her own volition, sort of how she enthusiastically volunteered her fiance's urological medical history.
Gizelle then adds that Candiace immediately resorted to name-calling on the bus, unable to remember "or repeat" the hysterical phrases Candiace came up with (Karen and Robyn, the quote-unquote old women at the table, help her out: "Grandma, Shady Bitch, Geriatric Granny…"). Gizelle says that she doesn't want Candiace talking about her friend Charrisse like that, while Ashley rushes to Candiace's defense, yelling that the other women "do it all the damn time!" Meanwhile, Monique – the one who orchestrated this whole thing, who was Candiace's most stalwart ally in the fight against Gizelle – has no idea where she is, just shoveling food into her face and gnawing like a steer.
HUH
WHUH
NOM
YA OK
Gizelle eventually starts screaming over Candiace's objections, hollering that Candiace is a stranger and Charrisse is her friend (and, accurately, the epicenter of this entire group, instrumental to putting the cast of Potomac together in the first place), so the person who's owed an apology is Charrisse.
Without an argument left in her, Candiace yet again resorts to the nicknames and catch phrases she assumes will become hallmarks in Andy Cohen's Clubhouse, repeatedly snapping at Gizelle to #remainseated. Gizelle tells her to "shut the fuck up." Candiace just parrots her. Gizelle then just snaps her fingers in Candiace's direction, shouting "you're dumb." Candiace again parrots her.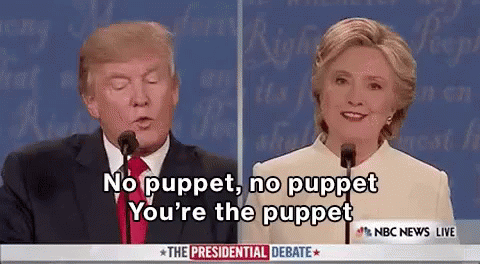 The skills of a master debater at work.
After they finally dissolve into insulting one another's deeply offensive clothing, a waiter saves the day – but not Monique's life – by delivering some Malbec to the table.
And blessedly, this fight is over. I mean, as a viewer, it was a TREAT to watch. But as a recapper, I feel like I just ran a marathon and delivered a baby horse in the middle. Where's my paycheck?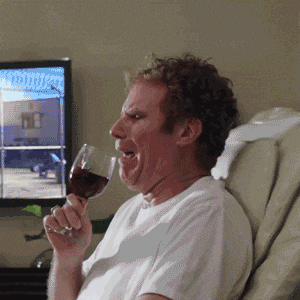 Oh yeah, I do this for free and the comments are an added bonus to my fragile sense of self-worth.
As the wine gets passed around, and the girls all settle into a more convivial chatter, Monique is assured that they have done their duty for the camera. The homework part is over. She no longer has to sit up straight and respond to comments and look people in the eye to read their expressions and react with a cat-like reflex. She lets her fork prop up her hand, swiveling it back and forth as it grates against the plate, making swirly Starry Night patterns in the grits. Mmmmm, omnomnombuh, she mouths to herself. She gazes blankly at the lamps, the walls, the centerpieces, trying to remember which great grand beautiful place she's in this time, thankful, as ever, to have had someone deliver her here. She sighs a soft breath through her nose, thinking of the burden it must present those poor people, constantly responsible for getting themselves from Point A to Point B. From here to there. From one corner of the world to the next, fretting about surging highways and loud train platforms and harried airport terminals. What a chore, to be a pedestrian.
But not for Monique. Sweet, simple Monique, who was looking at her husband looming over her in the living room one minute, then sitting down to a hot decadent meal a hundred miles away the next. Soon, the giggling around her turns into a dull hum, a lullaby of neutral buzzing chants, drowned in the drywall and rugs. The backs of her eyes go soft and gray, and she's suddenly in some other place all over again. Transported once more by her addictive, easy, privileged magic. She looks around carelessly, bobbling her shoulders for balance. She's somewhere – a mall or a yard or a doctor's office – who's to say?, with amorphous blobs floating around her, talking at her from another plane. And it's in that colorless void that she floats for a while, wondering where her babies are, thinking about the Redskins, replaying a staticky scene from her childhood, planning another room in her endless, happy mansion. Until suddenly, a wine glass shatters. A strange voice from The Outside wails and cackles, hemorrhaging lewdly into her dream. With a rude jolt, Monique is pulled violently from the void. Her eyelids pop open, and…
OH SHIT
Boom. Crash. She's back.
Next week: Karen is an entitled self-absorbed snob about some more shit (this time it's a ropes course). We speculate some more on Monique's "sleep apnea" that definitely wasn't a four-martini lunch, as Ashley attests. And YES, we finally find out that Karen is probably having an affair with a sexy shadow named Mr. Blue Eyes (Matt?) and may have asked Ray for a divorce. I'M SO HORNY FOR THIS EPISODE. See you then, Trashcrabs!
Want more TrashTalk? Follow us on Twitter for updates of recaps as they publish, like us on Facebook for a daily update, watch our TV parody vids on YouTube, or for funny TV pics, heart us on Instagram, and get the occasional gif on Tumblr!