There's an old saying, Trashcrabs, that you can pick your friends; you can pick your nose; but you can't pick your family. And it's true. Whether they're the salt of the earth or the dregs of hell's most fetid trench, that crazy, lovable lot we're born with is tied intrinsically to us 'til the day we die. So be sure that when you're picking your future spouse, they don't come with someone so uniquely vile as Shirley Samuels.
That's what our poor rookie Monique did. Sweet, songstress Monique, making her way in the music industry and busting her cute little butt for a recording contract before she met a star football player and charmed him with her wiles. And it was only after he whisked her away to a life of blissful, unemployed comfort that she realized what she had in fact signed up for: a lifetime of living up to Shirley. Let's see how she got here, shall we?
We open in McLean, Virginia, where Monique is beating up* her 3-year-old Christopher Jr. in her bedroom. She's got one of those master bedrooms that's lavish enough to have a fireplace and full sectional set, but it's decorated in these heinous fabrics that look like they were chosen by a Super 8 motel. Monique's packing for her upcoming trip to Birmingham to watch husband Christopher get inducted into the Alabama Hall of Fame of Sports, which is apparently a BFD, and is joined by her assistant Jill and "so over it" friend Gigi.
*just kidding – they're playfighting. Please don't sue me Monique.
Oh, and one very trashed dresser/wet bar.
Gigi is an old friend "from music," meaning she and Monique got together after they were kicked out of Destiny's Child to form a band that no one's ever heard of and have their pictures taken by photographers with Motorola RAZRs.
The two of them cackle and squeal at each other as if everything they say is the most vicious, hilarious thing the other one has ever heard. Monique mentions that Chris' mother will be at the Induction, which makes her nervous since Chris' Mom is a squat pile of bitter, jealous dung (Monique doesn't come out and say this, but we'll soon learn that it's true).
Monique also talks about the ridiculous "high tea" she just attended, scoffing at the formality of it all. She tells Gigi that Charrisse is cool, which means Monique is already losing points in this game, and that Charrisse is married to former Wizards coach Eddie Jordan, which means Monique is also in the dark when it comes to Charrisse's tragic marital situation.
"Oh! I met Eddie Jordan," Gigi says, taking a pregnant pause to take a huge slug of wine (cliff note: the master bedroom is where Real Housewives store the Upstairs Wine). Clearly, what Gigi means is that her privates met Eddie's wiener.
… mmmbut that's none of my business.
Monique also intimates that she's not a huge fan of Gizelle, claiming that she's cuter than her and ALL the other women. No, Monique, this one is the cutest:
Over in Potomac, Charrisse has just finished her third glass of Merlot for the morning and is struggling with a set of moving boxes, trying her best to tape them into the shape of a trapezoid. She moans at her poor hostage of a daughter Skylar to come help her since Charrisse "has a surprise for herself." Charrisse then explains her brilliant idea to turn the office into a champagne room.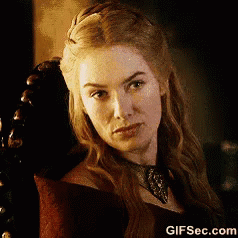 Listen, I know that an office is probably the sort of place that Charrisse doesn't get much use out of. Charrisse probably needs an office like a set of silverware needs a garage. But a frickin champagne room? Seriously, Charrisse? What is this, a frat house in 1999? What other Chris Rock parody songs are inspiring your life choices? How much are you charging for tug jobs in this new space of yours?
Charrisse defends this dodo brained idea of hers by stating it's the first thing she's done to treat herself in a long time (minus the $50,000 birthday party she threw for herself and the mornings spent passed out in bed with a gallon of Gatorade by the nightstand, not taking her kids to school). Unsurprisingly, Skylar isn't exactly on board with the plan, but the cartoon character known as Sheldon enthusiastically cosigns (then goes home to Google "champagne room," since he's 11).
Sheldon loves her grand idea of painting a vineyard on the ceiling (just like at Olive Garden! fancy), but Skylar is sort of gawking at all of Charrisse's preparations with confused pessimism, including this thing, which Charrisse holds up with pride:
I don't know how drunk Charrisse was when she drew this floor plan – if you can call it that – but I do know some babies who have drawn better recreations of The Birth of Venus.