In a lot of ways – in that Bravo TV lot of ways – the Real Housewives of Potomac are slowly finding their stride as veritable Amazons of Bad Behavior. But they're still holding on to some redundant habits, slipping in to the same fights they've had before because they're not quite creative enough yet to mine little pieces of content and weakness for the sake of an argument. Monique is still leaning on the crutch of her home she didn't buy, letting it be the basis of a feud because someone "disrespected" her in it. Robyn is still shuffling her feet around Juan, meekly trying to do anything she can to placate him and reserving all her fury for other woman who don't deserve it. Ashley is still rolling her eyes under the weirdly parental oversight of her strange, impatient husband, treating her own mother like a child. Karen, of course, is still Karen, serving as the beautiful damaged centerpiece at this Dinner Party of Dysfunction, and blessedly, Charrisse is back to be the drunkest guest at the table.
By the third episode of this third season I'm still a little bored, but there's one final saving grace I discovered. His name is Drunk White Boy, and my friends, he spells delicious disaster for the new Housewife who's trying her damnedest to register. I'm so excited to get to know him. But first, let's trudge through this slimy slug of an episode.
As you'll recall, it begins with the hilarious conclusion to Karen's even hilariouser "Press Conference."
We pick up where we left off: after Ashley asks Karen if she's being indicted, Karen loses whatever was left of her motherfucking mind, rising out of her chair and rabidly spitting across the table as she points her claws indiscriminately at people and peanuts and print-outs. As the two random, silent men in the room try not to dissolve into uproarious laughter…
… Robyn shouts over Karen to say that they came to this meeting because Karen invited everyone as a way of answering questions about her situation, which she has so far refused to do. Karen calms down long enough to sit back in her chair and pant desperately. Gizelle asks her if Ray is being indicted, but Karen says she can't answer that since it's part of the super duper scary wary legal proceedings. She can, however, say with absolute certainty that she herself is in the clear. Gizelle and Robyn throw in the towel at that point, and in a side conversation decide to just leave the restaurant. On the way out, Gizelle asks Karen to read the back of her shirt:
For some reason, #FreeUncleBen and #TaxReform disgust Karen on a visceral level, and Monique shakes her head at the "tacky t-shirt." Monique finds it tacky because it clearly demonstrates that Gizelle shops at the Dollar Store. I think it's tacky because she chose to wear it with a neon pink bra, but honestly, who cares. This is Karen Huger's Pretend Press Conferintz 2017, not the freaking Met Ball. Gizelle and Robyn slowly float out of the room, after which Karen offers Ashley and Monique a hug because she thinks their continued presence denotes some kind of loyalty.
It doesn't, they imply, when they remind Karen that "they still have questions." Karen then tails Robyn and Gizelle as they're leaving the restroom and she snarls at Gizelle that a friend wouldn't treat her this way, to which Gizelle responds with a falsely sympathetic observation that the shirt was funny and Karen should better decide what she wants to laugh at. Karen clomps out of the restaurant on the arms of her manager/hired friend/random guy she met on the Metro, barfing out the word "TRAYSH" over and over again. Gizelle, counter?
Fair point. Winner: Gizelle. She and Robyn try to follow Karen into her car to ask her why she's so "mad" and "sensitive," but Karen's too busy getting her thighs massaged by this definitely-not-a-male-prostitute:
OMG GET YOUR NASTY FUCKING SHOES OFF THAT EXPENSIVE SUIT, YOU GOD DAMN ANIMAL.
Karen resolutely insists that since this is "the lowest" Gizelle has ever gone (ie, wearing a t-shirt with some made-up hashtags on it), she will never trust Gizelle again.
Candiace was blessedly spared from this entire carnival sideshow, mostly because as the season's rookie she doesn't have the context she needs to challenge Karen on all her bullshit (and also because she is a new cast member, we're supposed to believe Candiace would have no idea who these women are ahead of time despite them being on cable for two years). We join her at her condo in National Harbor, where we get exclusive access inside her luxurious boudoir of sensual delights and sleeping with your makeup on. This is how we're led to believe Candiace wakes up in the morning:
Isn't it so refreshing to see a Housewife in her natural state, without airbrushed highlighter and a hairdo that took four hours to set? How brave of Candiace.
For the second time in two episodes, Candiace reminds us that she grew up richer than god, and Chris, her fiance, was personally plucked by her out of Fleabottom. She is a free spirit and a crazy romantic because she chose to marry this nice, boring food stamp recipient instead of "a black doctor" like her parents, King Jaffe Joffer and Queen Aoleon, always wanted. But Candiace is resilient, and through her unrelenting generosity and awe-inspiring motivational support, she's managed to wash all the mud and bugs and tar off of Chris and personally saw to it that he bought his own restaurant. In return, he "pushed her" to start her own hair care line. Which worked out pretty great since all Housewives are required to "run" "their own" "business," like toaster ovens and organic vodka and Smart Purses that remind you to take your Tramadol on time.
Back in Potomac, Monique is bitching with entitlement because her "Temporary Nanny" isn't working out and her Cousin Slash Assistant can't catch a cup of apple juice before her four-year-old spills it all over the Italian granite.
She also tuts in that very humble-brag way that her adorable toddler Milani ONLY WANTS HER, NOT THE INCOMPETENT NANNY WHO IS AWFUL WITH BABIES, and is "attached to her like a wart." What a loving way to refer to your child. Monique complains that "between the move and the nanny, she's pulled in a thousand different directions," and gee golly gosh isn't it just excruciating being a stay-at-home mom with a full staff of servants who effectively execute all of your parental and domestic obligations for you?
Soon, Ashley arrives with her signature Corona six-pack:
I love that a very common Mexican beer is to Ashley as PEENO GRIJJIO is to Ramona Singer, and to be honest, I admire Ashley more for not being as dumbly unrelenting about having her own brand of alcohol at every function to which she's invited, unlike Ramona, who has to cart in seven cases of Ramona Pinot Grigio just to get her teeth cleaned.
As the girls sit out by the pool slugging down Ashley's Corona, Monique shares the news that her husband Chris is turning 40 and she (who was just shitting all over Gizelle for wearing a "tacky" white t-shirt) is throwing him a "White T-Shirt Party," since Chris loves white t-shirts. Never mind the hypocrisy in that statement – who decides that their *thing* is white t-shirts? What an odd prop to attach yourself to. It reminds me of my boyfriend, who just loves wearing socks! Oh, that honey of mine – always going on and on about the darn socks. I guess next fall I'll throw him a Sock Party and decree that everyone show up wearing nothing but socks.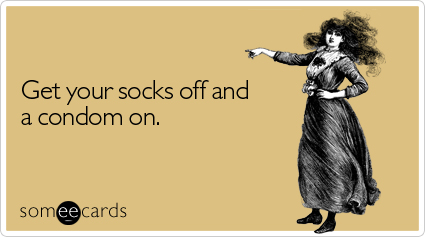 Monique also confesses that she and Chris haven't spoken to his mother since she called Monique "a heifer" last year, which is fair. Listen, Monique is no prize, but Chris' mother is a monster of the highest order. Like an angry bullfrog from hell with gout and hemorrhoids and a hatred of all things pleasant.
Conversation soon segues to Ashley's mother, who is still suffering financial woes following a bankruptcy and is in a relationship with a bad, "broke-ass" dude. Ashley explains to Monique that she and Michael deposited her mother in a house and have been paying her rent for the past year under the stipulation that Ashley's mother terminate her toxic relationship. But I guess Mom failed to keep up her end of the bargain, and Michael no longer feels comfortable footing her rent payments.
Monique challenges Ashley to identify who's more important: her family, who have tolerated Ashley's manic existence for nigh on three decades, or Michael, a wrinkly dried out peanut worm who is openly blackmailing Ashley into staying in their marriage and maintaining a child-like obedience to him.
Soon, Candiace shows up and Ashley manages to sneak in a dig about being a better pageant queen than Candiace before Candiace manages to totter out onto the patio in eight-inch wedge sandals.
The girls all shimmy out of their cover-ups and start smoking cigars in terrifically slutty bathing suits. I get that this is supposed to be reminiscent of some opulent Notorious B.I.G. video, but honestly, the idea of smoking cigars under a merciless, hot sun and chugging beer at the same time sorta makes me wanna ralph.
Candiace whips out that stupid fish-out-of-water princess persona she's been relying on so far and confesses that her mother, an old white lady that wears opera gloves and only walks through puddles when her butler lays his jacket over them for her, would be horrified! to see her pristine debutante daughter smoking a cigar. That's only something our rich railroad tycoon husbands do after an eight-course supper! What's next, wearing trousers? Voting? Learning long division? My word, why not marry a Catholic while you're at it.
Monique extends an invitation to the very creatively orchestrated White T-Shirt Party to Candiace, giddy to "have their two Chrisses meet." She also explains that she'll be introducing Candiace to the rest of the cast, giving her some very cursory background on each of the other ladies. For some reason, Monique "loves" Karen ("she's one of my favorite people," Monique explains, because I guess Monique only associates with terrorists). She then moves on to Robyn and her precarious marital situation, to which Ashley makes a bunch of shady faces as she rolls her eyes and intimates some sort of trouble with her hat:
It's then we find out that Robyn still (rightfully) hates Ashley and also seems to have some sort of grudge with Monique. Also, Charrisse is still alive!
She still hasn't invested in a bra, however.
Monique concludes that Candiace will enjoy these other women because "they're all our moms' age." Ah, the biting wit of a young lady who foolishly believes that time doesn't march on, that being alive past the age of 45 is a character flaw, and that her tits and ass will faithfully stay right where they are today. Perfectly protected by a pillow of silicone and not vulnerable to the brutal forces of gravity. I love this sort of humor!
After the Bravo crew stalks my parents in the neighborhood where I grew up…
(I'm confident that if you pan the camera down you'll see our dogs pooping on a rock and barking at shadows)
… they meet up with Karen, who is so not-broke she decided to take her sexual fetish daughter to a day spa. Rayven has convinced Karen to get a seaweed facial, and Karen will do it – despite being thoroughly repulsed by a common material found in nature – because she is so enthralled with her brilliant, diamond-encrusted, candy-coated offspring. Rayven, you see, is one of only four people in the history of academia to advance to her third year of college. She's also a welcome distraction during "Ray's issue," which definitely has nothing to do with Karen.
After Karen has like three blades of grass applied to her face (how is this a thorough cosmetic procedure? seriously), she throws up all of her intestines, wipes her mouth on the sleeve of her robe, and sits down for a humiliating, insensitive pep talk with her kid.
Karen makes her child cry on camera for her nationally televised reality show, heartlessly reminding Rayven that her parents are in a world of terrifying shit. But don't worry, Rayven! You're only 19 and it's not your responsibility to unfuck all the fuckery we fucked ourselves into. However, unless you pray for YA DADDY every night, nothing will ever be fine ever again. So technically this is all on you and your ability to sit in a room, close your eyes, and intentionally talk to no one. Don't let us down.
Whew! I'm so glad we could share this valuable moment together. I feel oodles better!
Down in Georgetown, Gizelle has let her friend/hairstylist/legally mandated gay accessory out of his cage for a shopping excursion (which is one of the few things homosexuals are good for, outside of snapping flamboyantly and hollering out empty praise in your direction):
Gizelle reminds us that her Housewife Company, Every Hue, is doing well and: "I love making money and paying my business taxes, unlike the Hugers." Ha. Nice one. She also tells her gaie, Kal, about Chris' upcoming Wait Till We Get Our Hanes On You Ball. Gizelle clarifies that, unsurprisingly, she's passing that event up to spend time in the Hamptons peddling out her face goop. She then asks Kal what he thinks of her new boyfriend, Sherman, and Kal admits that even though he likes him, between Gizelle's new relationship and her workload she has been a bad friend.
Gizelle doesn't respond to this at all and instead continues to wander around the store clucking at all the KYOOT accessories. She also tells Kal the tale of Karen's Peanut Meet-and-Greet (I'm sorry – "press conference"), Karen's stonewalling, and the silly t-shirt Gizelle made herself for the event. Kal finds the idea of the shirt about as hilarious as Karen and Monique did:
(which is to say: not at all)
Gizelle is oblivious to Kal's disapproval, however, and commences trying on a bunch of clothes for him like a human Barbie doll. She picks out a gorgeous white sundress and they leave. Yay for not learning things!
Out in a graveyard in Central Maryland, Robyn and Juan are sleepily crawling around their garage among a mountain of sports equipment Juan bought himself and will never use. As Robyn gushes about how much she loves their new home, Juan thoroughly ignores her as he gleefully runs his hands through old jerseys that say "ALL TIME" where his name should be.
To get his attention, Robyn admits that their financial ruin was her fault(!) because she insisted on trusting their crook friend who would wind up stealing all their money. Then Juan mumbles out this infuriating response:
… and I pour acid all over my face. Why are these two stoned fuckwits still on television?
Juan generously offers that they both move past the fact that Robyn is clearly the Bad Guy in this relationship and concentrate on getting rich again. Juan has finally procured gainful employment and Robyn is supplementing his coaching income by flipping houses.
She tells him about Monique's upcoming Undershirt Soiree and asks with trepidation if he'll "be around." He starts rubbing his eyes tiredly and says he'll have to see about it (OK, so no, per usual). Robyn herself wonders if she even wants to go because Monique has given her the impression that she thinks Robyn is "beneath everybody," and I sort of suspect that Robyn thinks she can impress Monique simply by having a human body of the male persuasion (or husband) to drag to Monique's ill-conceived social gatherings. She adds that Monique further pissed her off by posting a harmless, unfunny gif of Robyn at last year's reunion:
Juan helpfully dismisses Monique as a "clown" and warns Robyn to "keep her distance," but considering how well that worked with the last friend Juan told her to avoid, Robyn will probably just ignore his advise and graciously donate the Dixons' life savings to a Ponzi scheme Monique runs.
Back in civilization, Candiace has schlepped her mom and sister out to a bridal shop to look for a wedding dress, even though her ceremony is still a year away.
Dorothy, her mother, wants Candiace to get something understated yet flattering, but of course Candiace shits all over that idea and starts blabbering about ball gowns: "I want something unique! Princess-like! Queen-like!" She describes something big and poofy and gaudy, a humongous pastel monstrosity that comes with magical talking mice and a scepter that predicts the future.
It's also here that Candiace tells us about her mother, who divorced Candiace's father when Candiace was two and built her own psychology practice "from nothing." Candiace clearly loves her mom, but talks about her in this way that perpetuates Candiace's overblown love for herself and her (un)extraordinary life story. Earlier she told Monique and Ashley that Dorothy was "so cute and hilarious!" but all Dorothy really does in this scene is sit and frown at her daughter. She's also, mmmkind of a bitch? She immediately dismisses the gown Candiace emphatically adores and blurts out that she could "get that at Walmart." Instead, she chooses a boring lace shift for Candiace and happily decrees that it's "my [as in Dorothy's] dress!" Wow Candiace, you're right. Your mom is a real peach.
Out in Virginia, Ashley is irritating a bunch of cooks in the kitchen at Oz until Michael drags her out into a booth so his staff can actually start making him money. It seems like this couple never do anything with each other unless it's glaring at one another in the restaurant they share or glaring at one another in the apartment they share. Remember when they actually went on (admittedly nauseating) dates and stuff? Ashley admits that their marriage is still very contentious and they're trying to work their way back to the "happy-go-lucky" phase of trading sexual innuendos at Sky Zone.
Michael wastes no time asking Ashley if she's put any more heat on her mother to lose the deadbeat boyfriend, reminding Ashley that he only wants to help her mom if her mom is willing to improve upon her living situation. Ashley just sits there and waffles, pursing her lips and wondering out loud how she can force a family member to terminate a 15-year relationship. Michael adds that Ashley's refusal to be firm with her mom is starting to affect Ashley's relationship with him. And listen, I have sympathy for everyone involved in this bizarre love triangle, but I also wouldn't mind watching Ashley's scenes with about 100% less Michael Darby, even if it means Ashley visiting her mom and her mom's awful boyfriend in their tent under the overpass. Sooooooo that's all kinda sticky and sad.
You know that trick that Kyle Richards always pulls where she invites people to her home for a casual barbecue but wears ostentatious, inappropriate ballgowns, just so she feels like the best-looking person at her party, even though she ultimately winds up looking stupid and overdressed and squeezed into a dress that's two sizes too small? That's what Monique did for this silly Fruit of the Loom Fete.
She told all of her guests to come to this "housewarming slash birthday party" (with "an intimate, 120 people" in attendance) in a plain white t-shirt but she herself wore a hot little skater dress that's practically painted on and hemmed just barely below her labia. But then she insults Chris in front of their friends because "he didn't get the memo about the dress code."
Side note: when I saw this chyron I thought it was for Chris and enjoyed the thought of Monique calling her husband "First Lady," but then I realized it was for Gladys and that Monique and Chris belong to one of those shady mega-churches that gouge their congregants for money that is, conveniently, all spent on the pastor and his family instead of the the actual church. I know I'm going to offend someone with that opinion, but uh, I'm not sorry. I've seen it happen.
Anyway, yayyyy! Charisse is here!
After she spills out of the car and onto Monique's driveway, we find out that she and Monique have gotten really close this past year – particularly under the shadow of Charrisse's divorce – and the only one of the ladies who isn't on good terms with Charrisse now is Karen. And who's going to judge that?
NOT ME, SAID THE BEE.
Charrisse whines to Monique that she didn't follow her own stupid t-shirt edict, to which Monique says "yall were supposed to come dressed as Chris, and I was supposed to come dressed as Monique." Which explains why Monique looks like a high-class hooker in a sea of off-duty dads. Way to plan, Monique!
Next, Karen and Ray quietly waddle into the party, doing their best to look inconspicuous. It's their first public appearance since their tax issues were broadcast, and even though Karen says "they're not going to hide," she walks around the party looking like someone's holding a gun to her head. She also seems to refuse to look her husband in the eye and spends most of the night acting like a complete stranger to him.
Candiace gamely makes her introductions, taking a quick liking to Karen and doing her "best pageant girl" act. Robyn, however, refuses to play Candiace's game and just stares at her coldly.
Monique calls everyone in to her airplane hangar of a living room and stands at the fire place with a microphone and her vagina quite nearly exposed thanks to the fact that she's masquerading a tunic as a proper dress. A few of Chris' old teammates say some bland stuff about him by way of a tribute. Chris' dad also steps up to give a speech and Monique laments some more in her confessional about Chris' estrangement from his hateful mother. Bla bla bla.
Then we get to my favorite part of any episode of Real Housewives of Potomac, which is Michael Darby in a state of undress.
Then Karen humiliates her second immediate family member of the week by allowing her husband to be in the frame when Michael offers up some emasculating, dehumanizing charity:
Ugh. This is like 400 times grosser than the naked torso he exposed five seconds ago. Seriously, to watch a grown man offer money to another man's wife, in front of that other man, on camera, as that other man is going through a very public financial crisis (to which I'm sure his wife contributed), is simply vile. I genuinely feel horrible for Ray here and to watch him hang his head and silently watch this all unfold, forced into pretending to be grateful or OK with any of it… god. This truly is one of the worst moments on Bravo, and that's speaking for a network that literally glorified a domestic abuser right before he killed himself.
As the entire population of Chicago rest of Monique's guests gather in her kitchen to eat, Monique and Robyn congregate in a side room to talk about their gripe. Charrisse is also there to sit between them and make out with her new boyfriend, This Glass Of Wine.
Monique tells Robyn that she can tell there's some contention on her part and would like some clarity. Robyn explains that after their last fight (which I honestly can't remember what was about – something like Monique constantly drooling over her many, many houses at yoga class or something? who cares), she thought they had apologized to each other and moved on. But then she saw the meme that Monique or her fan club or whatever posted on Facebook because they are heartless beasts who watch reunion shows and occasionally have opinions about women who have willingly put themselves on TV for our entertainment/anonymous judgment.
Monique insists that she both doesn't know who runs the fan page that posted the stupid Robyn meme, and wouldn't have time to create and maintain the content, because remember, she's very busy telling other people what errands to do on her behalf (even though Monique did have enough time and awareness to know the page existed, click into it, and "Like" the meme in question). She quickly gets insanely heated as I breathlessly pray for her to slosh her goblet of Cabernet all over that white napkin she's using to cover her private parts. But it doesn't happen, and instead Monique gets all flustered, "cussin' and crap at her own damn party," and gets up to leave. Robyn calls after her to say that the fan page is something "that your brother or your sister or your cousin or your uncle are running for you to talk shit about everybody else," which is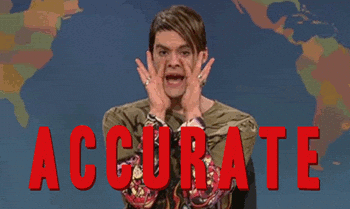 Monique does what she always does after she's run away from a fight and whines to her husband that someone is being meeeeeeean to her. 🙁 Welcome to the Real Adults of Maturityville!
She also snivels to Karen and Candiace about the whole thing; Candiace thinks Monique should take the "hateration" as a compliment, but remember, Candiace is still supposed to be acting like she doesn't know how angry drunk lady TV works. Robyn and Charrisse fill Ashley in on the patio.
Robyn wonders out loud what she ever did before this moment to cause beef with Monique. Ashley sees this as an opportunity to pick a fight of her own, (rightly) informing Robyn that she has temperamental moments and a tendency to talk shit about people behind their backs, instead of fixing her own problems and dumping her dog turd of a live-in ex-husband.
Then we get to watch the Robyn-and-Ashley fight from last season unfold alllllll over again (lucky for us! we say), as Robyn screams at Ashley to mind her own business and rabidly growls out her baseless, lengthy defense of Juan. She calls Ashley "shallow as shit," and spits at her to "get the fuck outta my face." At some point, Monique has slithered into their circle and is watching everything unfold with a shit-eating grin on her face, giggling that "at least I'm not the only one with an issue." After Ashley brings the subject of Robyn's kids into the conversation, Robyn starts to walk off.
… but soon stomps back once Monique, a woman who just abruptly fled a conflict to cry to her husband, says that Robyn is constantly walking off instead of facing confrontation. Robyn continues to yell at everyone, and they all yell back, until big doofy Chris Samuels tries to break everything up by walking up singing happy birthday to himself. Robyn takes that as her cue to leave, but not before Monique tells her – just as she famously told Gizelle – that Robyn is disrespecting her in her own home.
Uh, no, Monique. I think your outfit is doing that all by itself.
After Robyn storms out, everyone ostensibly starts to have fun. That is, except for Candiace, whose fiance is lit like a Christmas tree and drunkenly commanding her to hold his phone so he can jump of the Samuels' balcony into the pool.
I personally love this guy (who defends himself by calling himself "an athlete," lol – and in a house full of former NFL players, no less) and this messy new development. But Candiace is understandably mortified, lamenting the fact that she brought her Caucasian boyfriend to a party of mostly black people and he did "the drunkest white boy thing he could do."
Monique then delivers her last five-minute soliloquy to herself and all of her wondrous talents as a busy mom and generous wife who throws her hubby lavish parties that he alone will pay for. I'm so glad Monique is here to show us how to make the most of this crazy ride called Life.
And that was the end of this kinda meh episode. Just a bunch of happy people, smiling in their white shirts, standing on a patio as they listened to the cicadas and smelled the smokey sweetness of a roasting pig. Laughing at Monique's stupid jokes, nodding helpfully as she scrolled through her Facebook Fan Page, cackling at all the memes she definitely didn't create. It was a perfect summer evening, washed in the pink glow of a sun setting on the mid-Atlantic, putting the trees to bed and making room for the orange glow of fire and tequila. And even when all of that peace was interrupted with a splitting, discordant splash, no one really seemed to mind. All anyone could do was turn back to their small talk, swilling a beverage and smirking apologetically. They tried not to stare at that poor, embarrassed girl, gaping in terror as her date swayed in front of her, slurring his words and soaking the flagstone and shouting that he was fine. It's funny, babe! Relax.
But he was not fine, and none of this was funny.
And we can never relax. At least not in Potomac.
Next week: more mama drama as Candiace's mom Dorothy throws her weight around Candiace's wedding, wondering if she can walk her daughter down the aisle. Gizelle is writing a book "loosely based" on her own life, and I expect it will be the greatest literary hit since A Million Little Pieces. It seems the Samuels' marriage isn't as rosy as Monique paints it when she and Chris sit through some boring, vague therapy. Ashley bobs her hair at her mom while she hollers at her to lose the dud. And hopefully, White Boy Chris has another beer.
Want more TrashTalk? Follow us on Twitter for updates of recaps as they publish, like us on Facebook for a daily update, watch our TV parody vids on YouTube, or for funny TV pics, heart us on Instagram, and get the occasional gif on Tumblr!