Jezebel – Look At This Picture I Found of Your Aunt Vicki 
Just kidding. It's Katy Perry! What a wonderful day she's having with her dog. I bet she's about to go check on that veggie chili.
People – Boring Couple Boringly Breaks Up
Funny pretty person Olivia Munn has broken up with unremarkable football person Aaron Rodgers. They dated for three years, which is a pretty standard, boring time. She made some movies. He made some sports. We made some laughs. And now we're done. Bye Oliva Munn and Aaron Rodgers! You couldn't even come up with a cute couple portmanteau, you boring people.
Just Jared – Why Is Hollywood Still Making These?
Tiny little demon with toilet paper stuck to his butt Tom Cruise was spotted arriving to the set of Mission Impossible 6 in a helicopter. Why? Why are we still making "Mission Impossible" movies? Who still wants these? Why is Tom Cruise still allowed in public? Why isn't he at home with David Miscavidge watching Dancing With the Stars and having boring eight-minute missionary sex like most couples? When will all this end? I'm so scared.
Us – Aw, Lamar Odom Wrote a Listicle!
Since the words here are "wrote" and not "did" and "listicle" and not "LOTS OF FUCKING HEROIN," I'm really proud of him! Also, he didn't really write this. He just sort of sat in front of a camera and recited it. But still – good for him!
TMZ – THIS SEX TAPE WAS RELEASED 10 YEARS AGO TODAY. FEEL OLD YET???!!!
Well, well, well… If your copy of Kim Kardashian Superstar is feelin' a little skippy and sticky nowadays, cut it a break. The sex tape that launched one television dynasty, countless reality spinoffs, and a bible of lessons on American socioeconomic machinations turns 10 today. I for one find it amazing that this tape isn't older, considering how well Kim's failed up and raked in. There's only one thing to say, Kimmie. We're all really proud of you, and you're doing amazing, sweetie.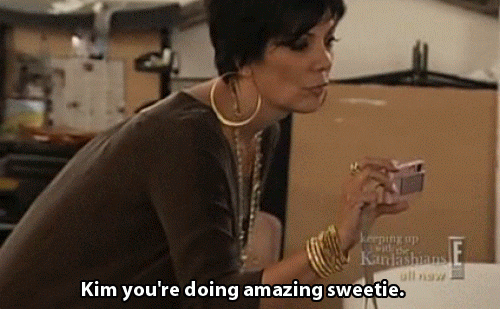 Want more TrashTalk? Follow us on Twitter for updates of recaps as they publish, like us on Facebook for a daily update, watch our TV parody vids on YouTube, or for funny TV pics, heart us on Instagram, and get the occasional gif on Tumblr!