Hi, Trashies. I'm not sure how to handle episodes that don't start with a rose ceremony. I think this is the longest we've gone in recent memory without a cliffhanger episode. It's kind of nice! OK, that's enough compliment. I've poured some scotch, made some pizza, and I'm ready to snark!
This week, we're magically whisked away to…Fort Lauderdale?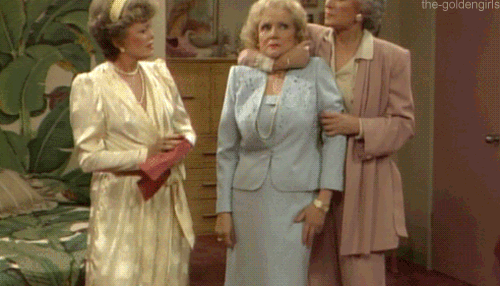 The Bachelor: Florida Edition
We get the usual montage of the ladies being amazed by a hotel before Arie shows up with the first date card for Chelsea! She says that she's "esssssstatic" about it. I want to punch her in the face for her butchering of the English language. She also tell us that she's excited for Arie to "get to know Chelsea – not just the mom." OK, sweetie, Arie only knows that you have a kid. He's never even seen you around your son. He doesn't know you as a mom. At all.
When they arrive at their yacht, Chelsea exclaims, "That's not a boat! That's a cruise ship!"
No, it's not.
Back at the house, the ladies are talking about nothing when suddenly…
Who the fuck is this?
Oh, Maquel has returned from her grandfather's funeral. Honestly, I didn't even remember that there was someone named Maquel on this show. So, it's good she's back, I guess. Also, she talks about how great it was to see her whole family. She does remember that her grandfather died, right?
We cut back to the date for a bit, but nothing really happens. Arie and Chelsea talk about how much they like one another and they make out. I can't not point out the stupid, "I'm on a dream boat with a dream boat" line that Chelsea gives us. She should never talk again. Oh, and the ladies are annoyed when they see the boat go by their hotel. Of course.
For the nighttime portion of the date, Chelsea and Arie go to a car museum.
Did you guys know Arie is into cars? They've haven't really mentioned it much.
The conversation is just as interesting as the early one. They just keep repeating, "Today was fun!" Then we delve into Chelsea's relationship with her son's father. Basically, he was older, they got married, six months after their son was born, he left her for another woman…who he's now married to.
We jump back to the house for the arrival of the group date card for Maquel, Krysta, Becca, Bekah, Jenna, Seinne, Kendall, Ashley, Marikh, Jacqueline, and Lauren. That means Not Raven gets a one-on-one this week. Nothing much happens when we go back to the date. Arie gives Chelsea a rose, they make out, and then the listen to a band no one has ever heard of before.
Does anyone recognize her? 
The next day starts at a bowling alley. Now, I know this next part is a reference to The Big Lebowski, but…
Ew.
This is the obligatory team sports date where the winner gets more time with the lead. Jenna does the most ridiculous cheer that's ever happened. Who the hell is she, anyway? I don't remember there being a Jenna.
Actually footage (there is never not an appropriate Golden Girls gif).
I'm going to kill myself constantly rolling my eyes at Krystal. She tells us that it's interesting watching other girls compete for Arie's attention because it's just not her. Has she met herself? She's the thirstiest one on the show! Then, she says a prayer that her dogs will be their angels while bowling. How did this woman pass the psych screening.
Arie decides that the losing team still gets to come to the after party and Krystal (who was on the winning team) is pissed! We didn't get to see it, but she apparently had a breakdown on the bus calling Arie a liar and saying she couldn't trust him. Rumor has it that she went on a rant about the lead not being Peter. She changes into a bathrobe and informs the other ladies she will not be attending the after party. She wants the ladies to just tell Arie that he disrespected her team by lying to them and all her bags are packed. I'm not sure why she mentions this. Don't all the contestants have to pack their bags before every date? Maybe that's just the one-on-ones.
The face of manipulation.
Kendall cements her place as my favorite when she asks Krystal why she's avoiding time with Arie when she's complaining about not getting time with him. Can we just name Kendall the winner? Not of the show or anything. Just at life in general. With that, the ladies leave for a Krystal-free evening. When Arie finds out that she's boycotting the party, he decides to go check on her. In short, her temper tantrum worked and she's getting some extra attention.
When Arie gets to Krystal's room, he's having none of her BS. He basically tells her that she would have been able to talk to him about how she was feeling at the party when they had some one-on-one time. In the end, he tells her to stay in her room and he'll see her in a few days.
I think Arie just grounded Krystal. 
The one-on-one time is really boring. There are lots of dull conversations, Bekah is faux deep, and then there's lots of making out…with a man who licked a bowling ball earlier that day. Oh, then look who shows up.
"I didn't leave my self-respect at home," says the woman who hasn't shown an ounce of self-respect all season.
This whole segment is so stupid. Krystal sits with the ladies for a few minutes before getting angry when they question her motives. I'm not a Bekah fan, but I have to give it to her when she asks Krystal if her changing her mind like Arie did makes her a liar. You know, since they all trusted that she wasn't going to be coming to the party after she said so. And then Krystal leaves and we're back to boring conversations where people like Lauren ask Arie his favorite color.
At the end of the date, Arie gives the rose to Lauren and her boring ass questions.
The next day, Not Raven arrives for her date which is basically just one giant southern stereotype.
In case you didn't remember that Not Raven is from the south.
Arie makes the alligators into a metaphor about love being scary. I think that's the first time that's ever been used on this show. Their tour guide claims to have invented deep fried corn on the cob. Yeah, I'm pretty sure he didn't. And then Arie and Not Raven talk about going frogging. I need some more whiskey.
The nighttime portion of the date is kind of interesting. Dr. Not Raven (seriously, she's a doctor) talks about her faith and Arie is the first Bachelor I can remember who has flat out said, "Yeah, totally not into the God thing." Hey, good for him! And just like her friend, Not Raven says she's falling in love way too early. Despite that, Arie gives her a rose, but there's no private concert.
The Krystal drama continues into the cocktail party. She launches into another one of her big speeches and all the other ladies make some variation of this face:
Jenna (this is Jenna, right?) is all of us right now?
OK, I love Kendall, but what is with all these ladies thinking simply asking questions is a "game"? Girl has brought a book filled with 100 different questions and one of them involves eating human flesh…which she says she would try. Eh. whatever. She's still the coolest girl on this show. And she proves it by having a mature and rational conversation with Krystal where she clearly outlines why she feels the way she does. Yay, Kendall. She's invited to brunch any time she wants.
Now, I have zero problems when the ladies confront Krystal and talk to her directly, but why do they constantly talk about her when she's not there? Seriously, Bekah just needs to ignore her. Well, maybe not because it led to this beautiful moment:
Krystal finally talks to Arie to pull some more validation out of him and I can't stop laughing at what she says. She tells Arie that she grew up in a bowling alley and that led to her not trusting people. I wonder how long it took Krystal to come up with this story. How did Arie not just send her home now? Oh, it gets better. Krystal tells us that she showed Arie all sides of her this week. One of those sides is "futuristic." I have no idea what she even means by that. See, Krystal is the best kind of villain. People like Corinne and Chad were just playing their part. Krystal is completely unaware of what the producers are doing to her and it's wonderful TV
OK, let's get to the roses. Lauren, Not Raven, and Chelsea are all safe. The rest of the ladies staying are:
Bekah
Seinne
Kendall
Becca
Jacqueline
Jenna (who?)
Krystal (of course)
You know this is a producer rose. Arie said "Krystal" in such a defeated way and it seemed like he was almost apologizing to the others ladies. Also, Maquel had to go to her grandfather's funeral in Utah only to travel to Florida just to be immediately sent home. Brutal!
That's it for this week, Trashies. You know they're setting Krystal up to eventually be on the two-on-one date. I can't wait to see that go down!
And Arie with the old ladies is pretty damn cute. Can they be cast instead?
Until next week, Trashies!
Want more TrashTalk? Follow us on Twitter for updates of recaps as they publish, like us on Facebook for a daily update, watch our TV parody vids on YouTube, or for funny TV pics, heart us on Instagram, and get find the occasional gif on Tumblr!