Hi, Trashies! It's the first real episode of the season. That means I guess I should probably remember these ladies' names. I guess I could just call them all "Lauren." Anyway, let's get to it with the cringiest opening that's ever happened.
Yep. There was a whole minute dedicated to Arie putting on his helmet.
Chris Harrison arrives at the mansion first to give the ladies the first date card of the season, and it's for Becca! This is bad news for Chelsea because she's convinced that Arie thinks she's mysterious. She wants to tell him just why she's so mysterious (it's 'cause she has a kid). So, I guess it will be a mystery a little longer. Anyway, Becca rides off on Arie's motorcycle and Krystal goes off on a tangent about why she is happy she didn't get this date. Her dad was in a bad motorcycle accident and a lot of people she knows have been in bad accidents and lost body parts.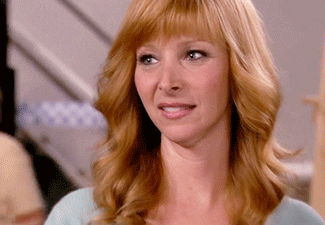 Pretty much how everyone else reacted.
So, this date is the obligatory Pretty Woman date where Becca gets to try on clothing so she has a new outfit to wear for the evening portion of the date. Oh, and Rachel Zoe is there too. Rumor has it that Arie actually foot the bill for all of the clothing. Then the greatest statement ever is uttered: "Neil Lane send sends his regards." That sounds so ominous.
I bet these are made out of all the rings from this show's failed engagements.
Wow. The producers actually made Becca go back to the house with all her new stuff and flaunt it in front of the other ladies.
And Bibiana cries over seeing Louboutins in real life.
The nighttime portion of the date is just dinner and talking, so we cut back to the mansion where the ladies only know how to describe Arie's lips as "pillowy." Oh, and another date card arrives. This time it's for Krystal and it says, "Home is where the heart is." She has no idea what that means. In other news, Krystal is a little bit stupid.
Back on the date, Becca is talking about her last serious relationship that was on and off for seven years. This then transitions into her talking about her dad dying from brain cancer. Of course, Becca gets a rose, but there's one more surprise.
It's just confetti.
The next morning, Krystal still has no idea what the date card means and I'm not sure how she passed second grade. As a surprise no literally no one else in the world, Arie is taking Krystal to his hometown of Scottsdale, AZ. As they drive through the town, he points out where he got his first kiss and the Pizza hut where he used to work. How the hell is Krystal so excited about this? I can barely keep my eyes open. Eventually, they end up at "Arie's house." Yeah…about that…
Arie and Krystal just end up looking at old photo albums and watching home movies. This is officially the most boring date ever. Yes, I'm even including the one that Rachel went on last season where the dude barely spoke to her.
After the home movies, Arie takes Krystal to his parents' house. Yeah, if a guy brought me home to his parents on our first date, I'd run screaming in the other direction.
Especially if it was this obvious that the dude has an Oedipus complex. 
Time to jump back to the mansion for a group date card for Maquel, Marikh, Not Raven, Valerie, Annaliese, Lauren G., Kendall, Bekah, Jenny, Sienne, Jenna, Caroline, Brittany, Bibiana, and Chelsea. That's a massive group date. Holy shit.
Anyway, Krystal and Arie are having dinner together where she has to reveal that *gasp* her parents are divorced! Why is this always such a big deal on this show? Also, note that Krystal talks about how she's not close to her father despite crying just the day before about him being in a motorcycle accident. Oh, and we hear more about her brother.
And she's still weirdly smiling.
So, Krystal cries her way to a rose and a private concert by a guy we've never heard of.
This is what you get when you blow your entire budget on Rachel Zoe.
Krystal comes back and doesn't want to tell any of the other ladies about her date. Well, she's says that she's not going to give the details of "our relationship." There's no relationship at this point. It was one date. Shut up, Krystal.
So, the group date is a demolition derby. This is where we learn that bumper car trauma is a thing. Yep. Annaliese starts crying her eyes out because once, as a child, she was hit over and over again by other bumper cards. So, she was traumatized by, like, the entire point of bumper cards.
The dramatization doesn't make it any less funny.
The derby isn't really much of anything fun. It's the ladies and Arie driving around and hitting each other until their cars stop. It does involve the phrase, "Annaliese took a big one in the back there." That was pretty funny. In the end, it comes down to Sienne and Not Raven with Sienne emerging as the victor.
Brittany is absent from the nighttime portion of the date because she hit some of the other ladies (and Arie) a bit too hard. So, yeah, she's off making sure that everything is alright and there's no brain damage (well, no more than would be required for any contestant on this show). Of course, Chelsea jumps on Arie first to talk about how mysterious she is. All she does it tell Arie about her son and that's it. I guess the mystery is over.
I guess Chelsea will need another adjective now that we've solved the mystery.
Chelsea goes back to the other ladies to explain why she wanted to talk to Arie right away. I am cemented as a Marikh fan when she responds by telling Chelsea being a mom doesn't mean she can discount what all the other ladies have given up back at home. Marikh is officially invited to brunch any time.
Arie talks to Sienne and we learn that she's just way too good to be on this show.
YOU'RE SO MUCH BETTER THAN THIS, SIENNE!!!!
As all the ladies take their turns with Arie, Bibiana is getting angrier and angrier that she isn't getting much time. In fact, her "patience has been trialed." She ends up storming away and demanding that the camera crew stop following her.
This is the first woman of the season to forget what show she's on.
I really don't get all the Bekah love. Everything about her screams "trying too hard to seem mature" to me. I'm not sure why they're even hiding her age. The woman is 22. Maquel is all of a year older than Bekah. Hell, a few years ago MacKenzie (Chris' season) was only 21-years-old. Bekah is hardly the only super young person who has been on the show.
When it comes time for the rose, Arie does something that makes me love him just a little bit. It talks about how much Chelsea opened up to him, but then turns around and gives the rose to Sienne.
Best reaction ever.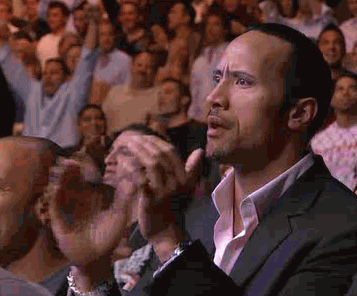 OK, let's get the cocktail party. It starts with Arien checking in on Brittany. It was really nice that the produces printed out a "Most Hardcore" certificate for her. I hope this isn't a way to let her down easy. I like this one. On a gross note, I'm completely over Bekah. As she and Arie are making out, she tells him how she's no drama. Yeah, that's what people who cause tons of drama always say.
Is Arie capable of kissing without touching the other person's face?
We have to go back to more of the Bibiana drama. Krystal seems to make it worse. Also, I've realized why she looks so familiar. Krystal is the woman from every 80s hair band video ever made.
Krystal tries to interrupt a few ladies and get multiple chances to talk to Arie despite already having a roe. Now, personally, I don't really see the big deal it stepping up and making time to talk to the lead. That being said, Krystal is just fucking annoying about it. I seriously can't listen to her talk anymore. I think Arie can even tell that she's super clingy and is completely over it.
Arie right now.
Yet another interruption leads to Bibiana's epic rant (that includes the phrase "you just dug a big ass hole for yourself")…which I would have liked a lot more had she not ended it with "mic drop." You don't get to mic drop yourself, Bibiana. That's not how it works.
So, shall we give out roses? Becca, Krystal, and Sienne all have roses, so the rest of the ladies staying are:
Maquel
Jacqueline
Mekah
Jenna
Chelsea
Lauren S.
Not Raven
Annaliese
Lauren B.
Kendall
Brittany
Ashley
Marikh
Caroline
Bibiana (of course)
And this is where one of the greatest things ever happens. Jenny storms out and refuses to talk to Arie. She then flat out tells him that she's not sad about leaving him; she's sad about leaving her new friends. She even says, "I don't think this thing is for me." Did she just try to pull the whole "you can't fire me – I quit!" thing? I can't stop laughing. Jenny also tries to be a jerk about Kendall and her taxidermy collection. Maybe Arie picked Kendall over you, Jenny, because she's not acting like you are? She's, you know, fun (as we saw in the credits).
So, there you have it. The first real episode. I still don't know have of these ladies' names. Hopefully I'll get there soon. Until next time, Trashies!
Want more TrashTalk? Follow us on Twitter for updates of recaps as they publish, like us on Facebook for a daily update, watch our TV parody vids on YouTube, or for funny TV pics, heart us on Instagram, and get find the occasional gif on Tumblr!